Lost Gardens
2020–21
Acrylic on paper
30 x 23 cm (closed); 137 x 23 cm (open); leporello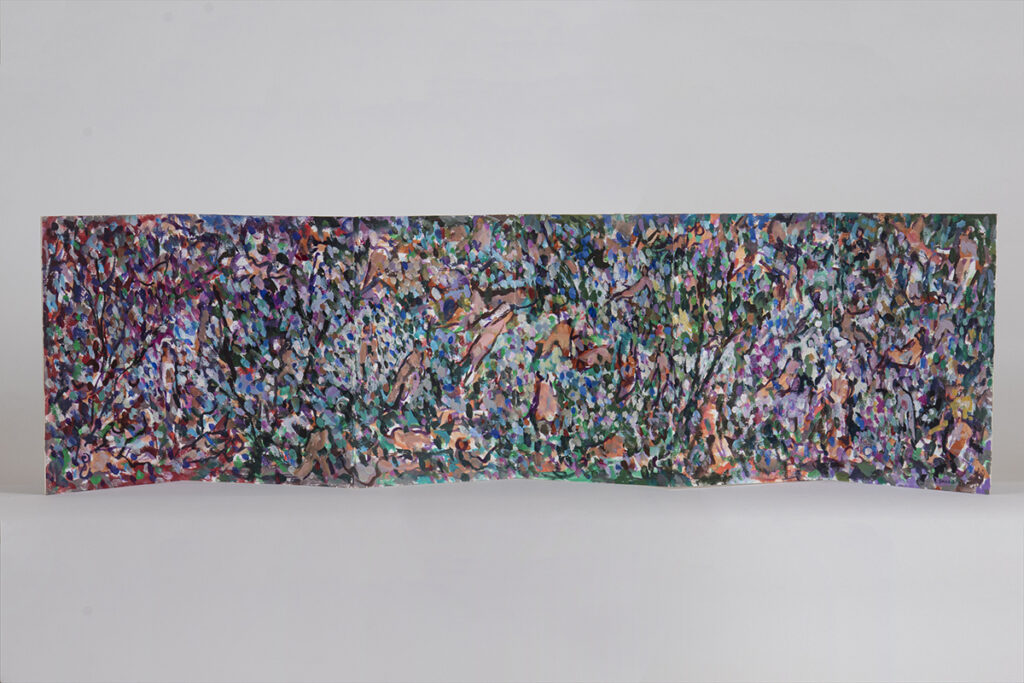 Artist's Statement
These works principally come from the changing political and social situation in the Arab world. A decade after the Arab Spring, we suddenly find ourselves in the midst of a pandemic that has affected everybody globally. This has created a need for a new way of thinking: Are we going to forget the past? Are we going to utilize it? These questions are now being asked, leading people to start finding new identities, which I think has, in fact, resulted in some losing their identities as well.
The work I have made titled Lost Gardens is the human being trying to find a new environment to live in. With references to the outdoors like a forest or greenery, we are reminded of the sources of a living matter.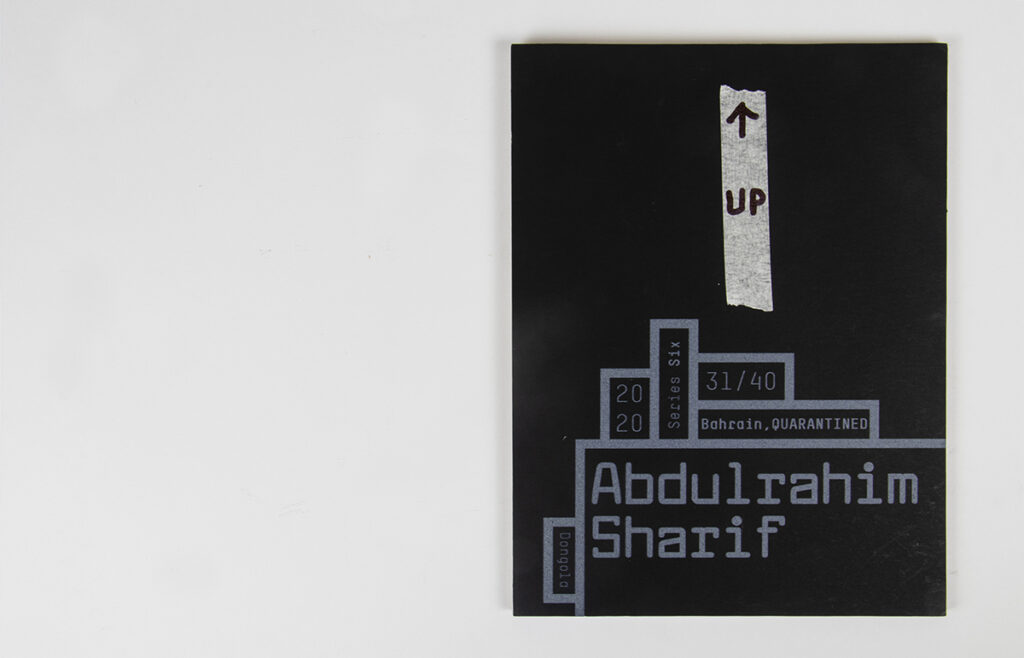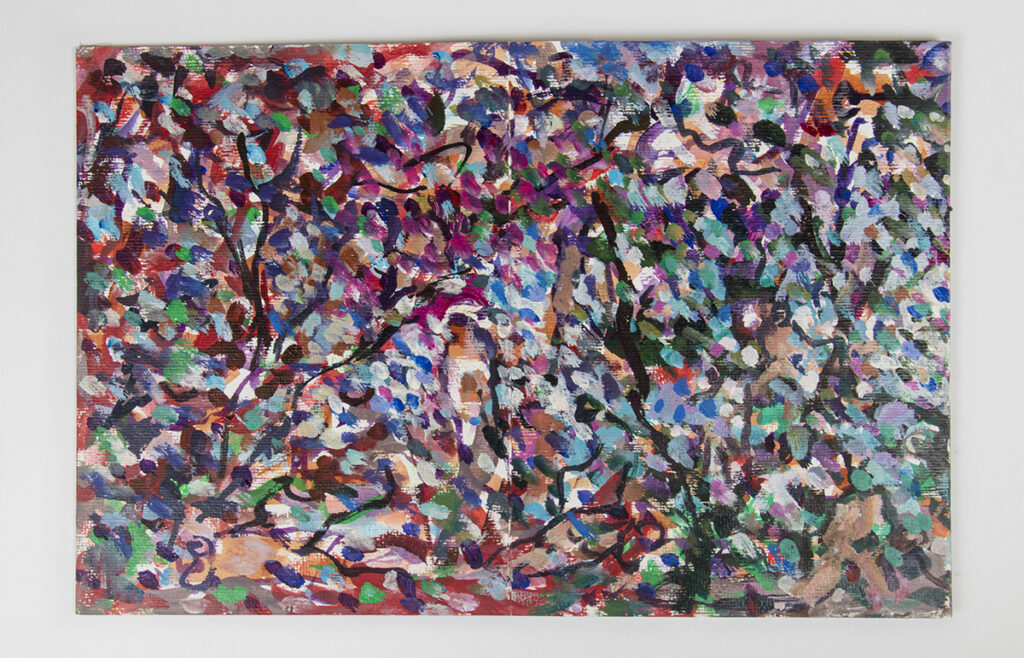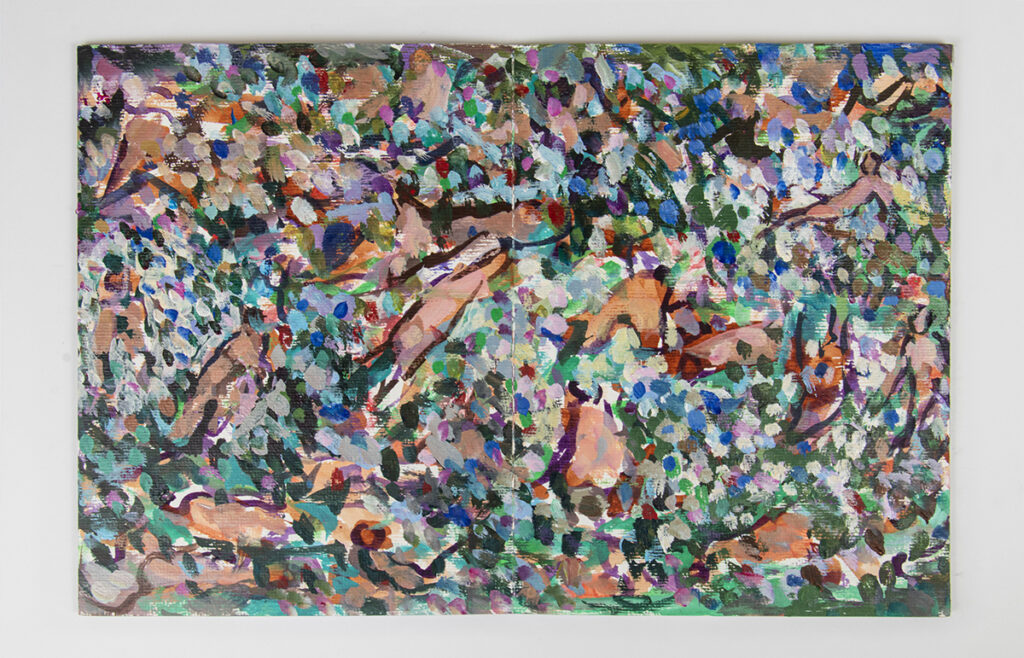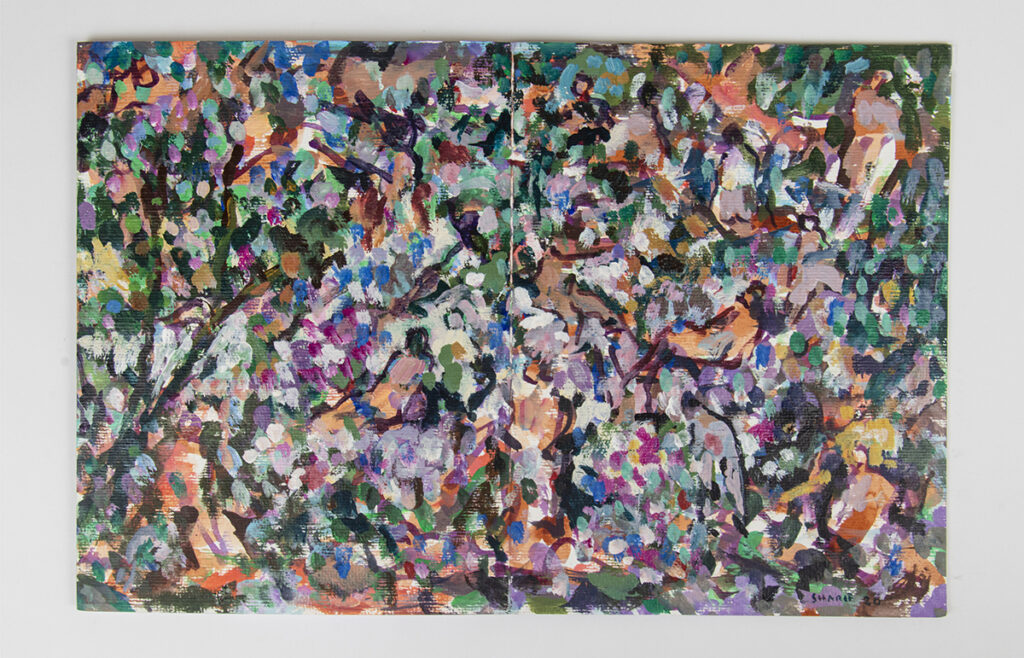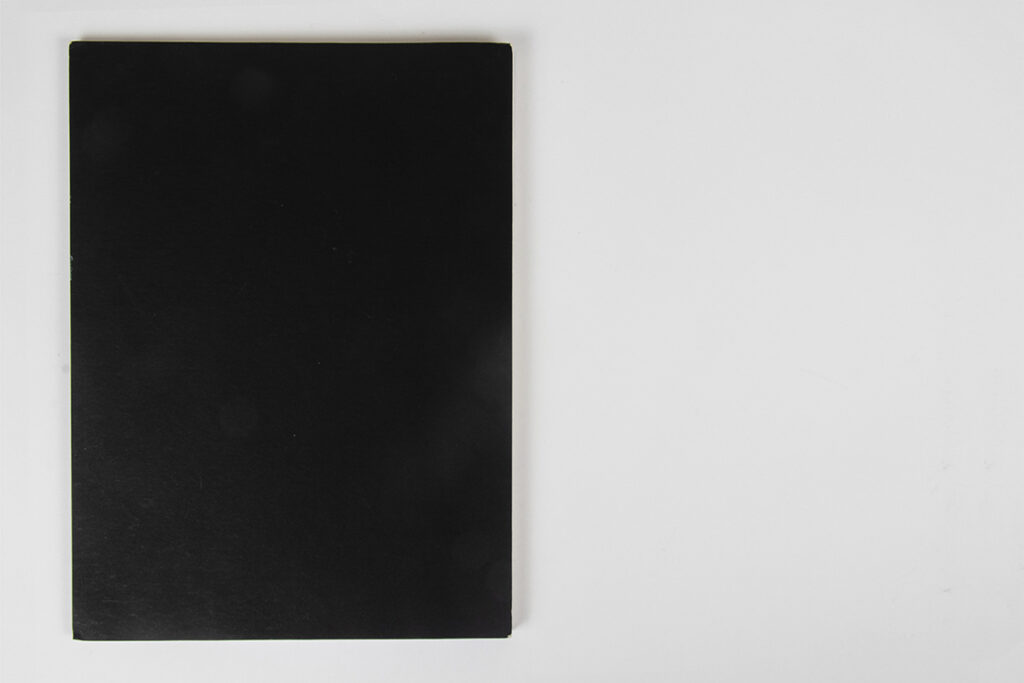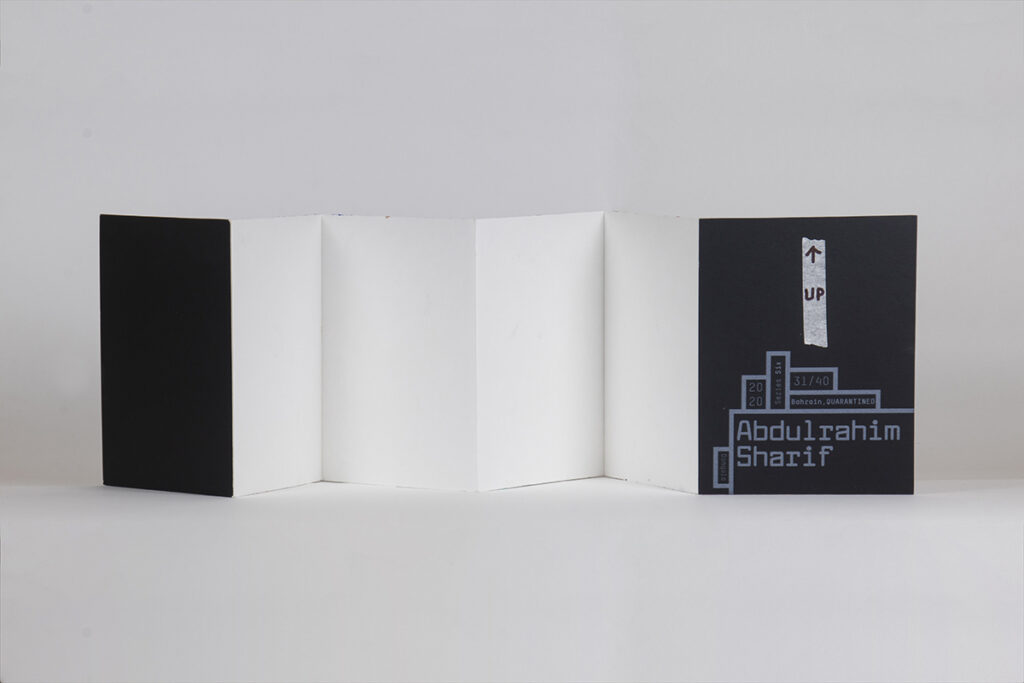 Biography
AbdulRahim Sharif (b.1954, Manama) is considered one of Bahrain's most important artists, whose paintings have expressed such themes as alienation, indifference, hardship, introversion, and emotional disconnection through the interplay of vibrating colors. Sharif graduated with a Diplome Nationale from École Nationale supérieure des beaux-arts, Paris, and an MFA from Parsons School of Design, New York. His series of "Bathtubs," "Gangsters," and "Vases" have gained him international recognition. He is a founding member of the Bahrain Arts Society, and has been a major influence on the contemporary art scene in Bahrain and in the region. His work has been exhibited in the Middle East, Europe, and Asia, and is held in collections of acclaimed institutions regionally and internationally. He was awarded Chevalier dans l'Ordre des Arts et des Lettres in 2022.
Abdulrahim Sharif – Lost Gardens, 2020
Quarantined in Bahrain; for Cities Under Quarantine – The Mailbox Project