THE WAR ISSUE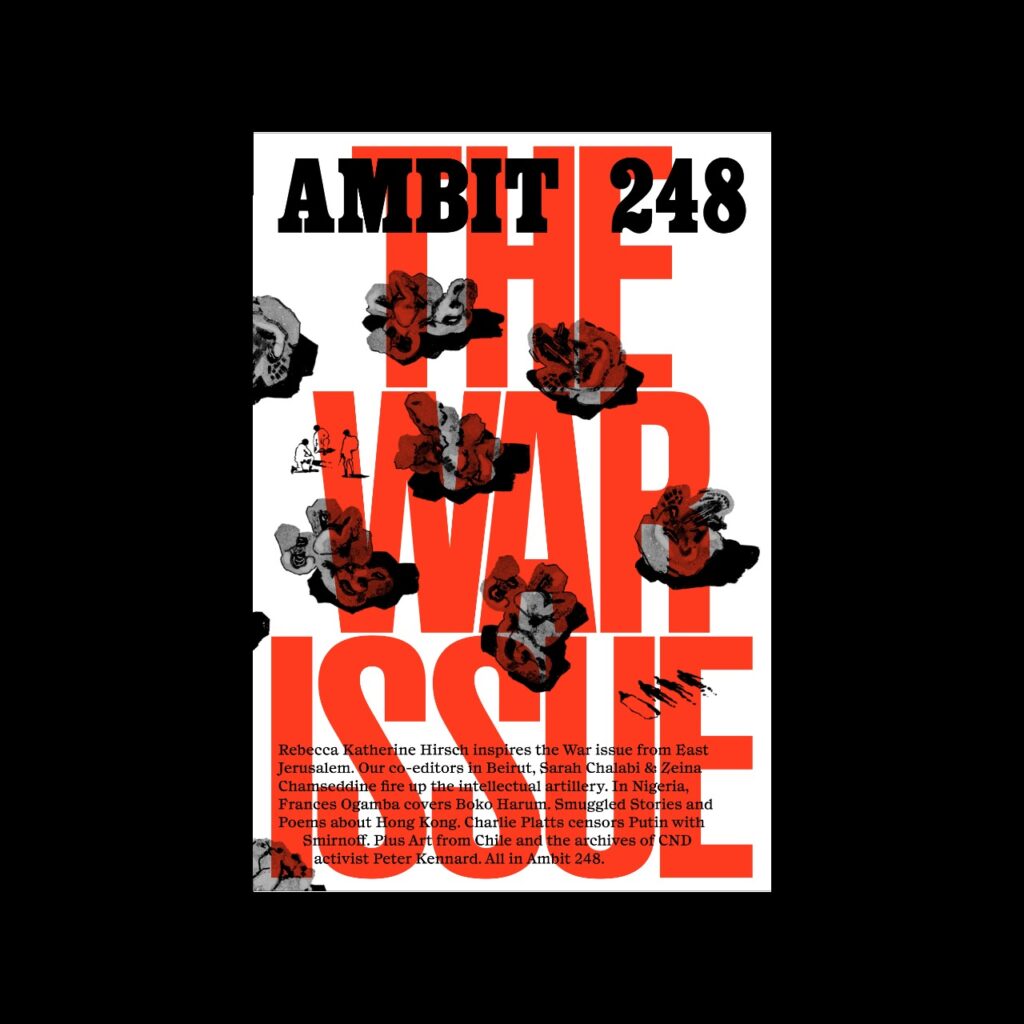 Almost one year ago, our conversations with Ambit Magazine editor Kirsty Allison began. This led to us co-editing Ambit's 248th issue THE WAR ISSUE. In collaboration with the catapult program of British Council Lebanon, Ambit and Dongola selected and published impactful art, stories and poetry on the tangents of war.
The 248th issue was launched on the 21st of September at Rough Trade East, London, UK; and on the 18th of November at Station, Beirut, lebanon.
Recently, this issue was acquired by the Serpentine Gallery in the UK.
Editor: Kirsty Allison 
Co-editors: sarah chalabi zeina chamseddine
Collaborators: Marc Mouarkech & Rabih Koussa  from British Council LB
Contributing artists: Rashed Aqrabawi, Chris Campanioni, Nabil Canaan, Yervant Chalakian, Tim Tim Cheng, Olive Couri, Warren Czapa, Nadine Eid, Dima El-Ayache, Mira El Haj, Abdulrosheed Oladipupo Fasasi, Laetitia Hakim & Tarek Haddad, David Head, Max Henninger, Rebecca Katherine Hirsch, Katya Hudson, Omar Ibrahim, Alaa Itani, Mariam Janjelo, Emilie Jelinek, Perla Kantarjian, Peter Kennard, Laura Jane Lee, Chauncé Lewis, Ross Long, Tim MacGabhann, Jean Madani, Carola Ureta Marin, Ciaran Murphy, Stella Murphy, Elias Nafaa, Nana Nafornita, Frances Ogamba, Charlie Platts, Tima Rabbat, Frank Thomas Rosen, Samia Hira Saeed, Shams Safieddine, Fortunato Salazar, Rouhi Shafii, Salem Shamia, Baha' Souki, studio awfar, Scott Temple, Shash Trevett, Ilias Tsagas, Chris Vaughan, Elige Abou Youness Yaraqa, Zulmat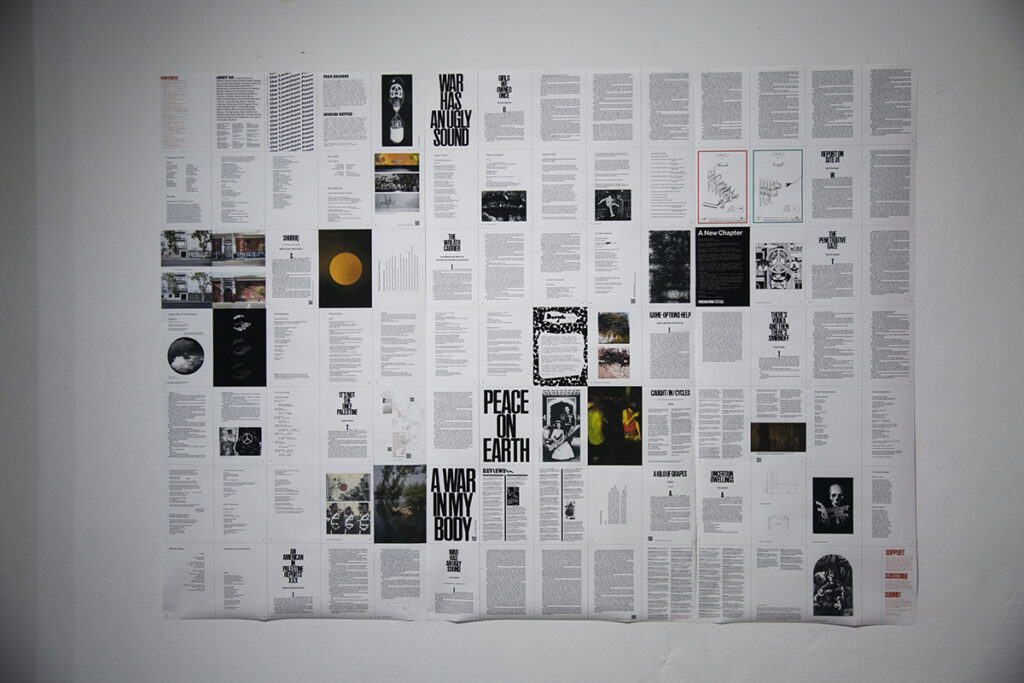 Photos from the Beirut launch at Station, part of the In Between festival by British council Lebanon