The Book of Ornithomancy
2020–21
Watercolor and acrylic on paper
30 x 23 cm (closed); 137 x 23 cm (open); leporello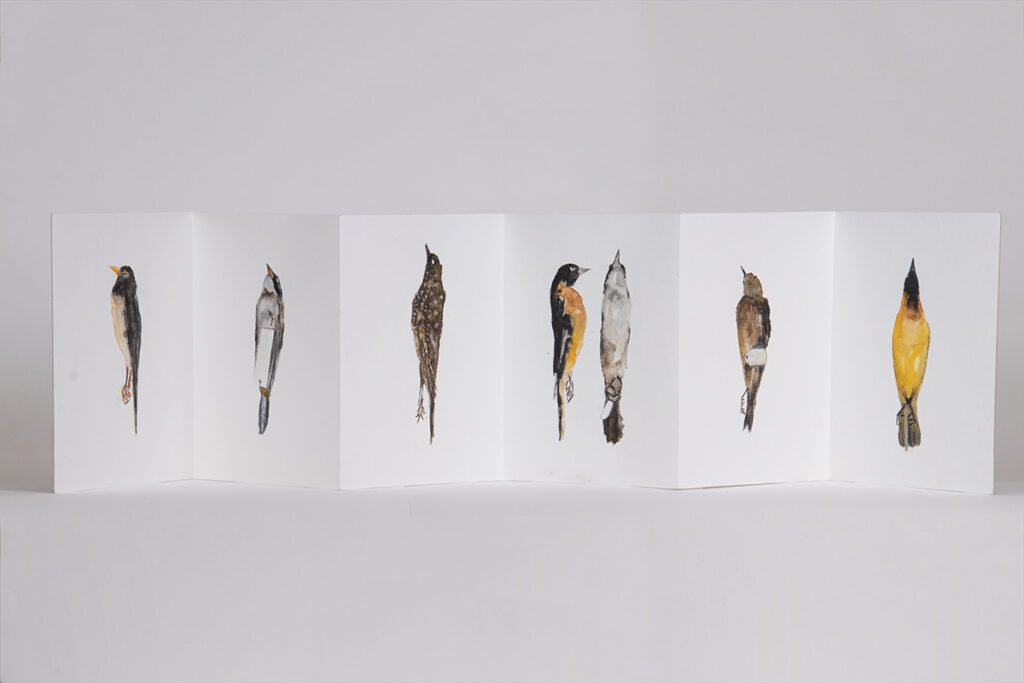 Artist's Statement
In The Book of Ornithomancy, I explored those moments of semantic shift where nature becomes an object of science, a territory between the living and the dead, between the petrified and the organic.
The bird, especially the taxidermized bird, is a frequent motif in my work. They never appear alive in their natural habitat, rather they are "skinned" and indexed for scientific study. Identification labels are present in these drawings, accentuating the reification of these specimens. Ornithomancy, the practice of reading omens in the actions of birds, is practiced in many ancient cultures.
So, what does the carapace of a dead bird tell us? These birds, who exemplify elevation and freedom, are here reduced to the state of relic debris.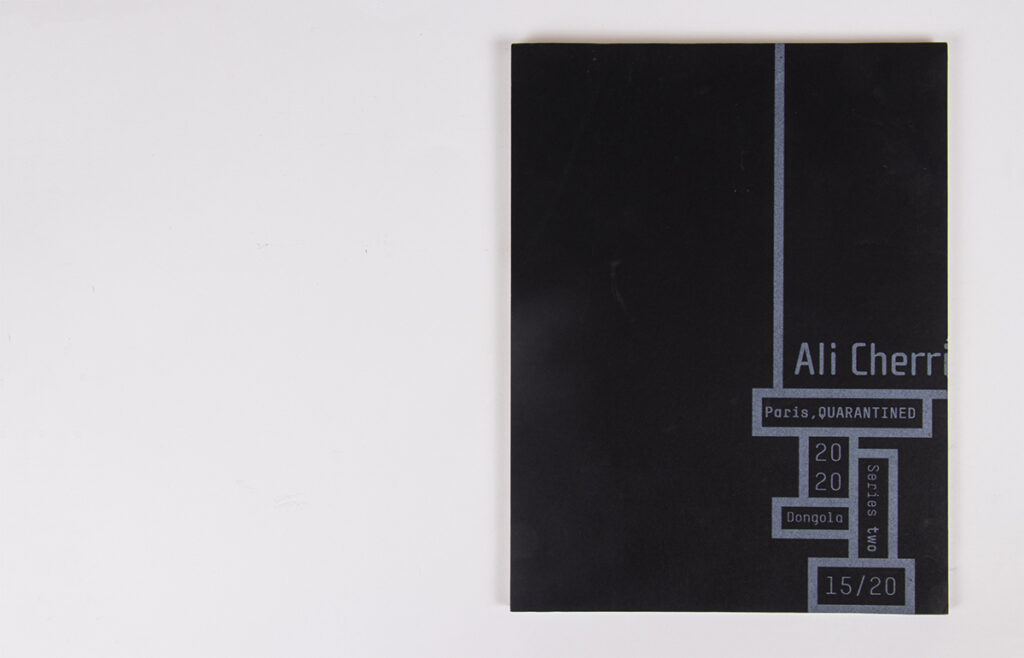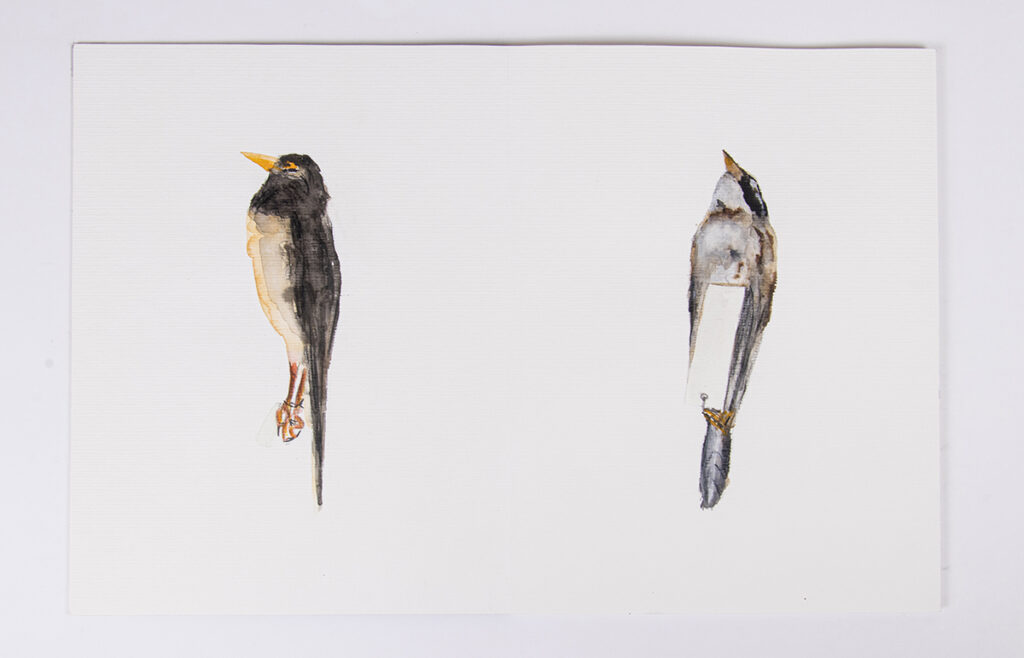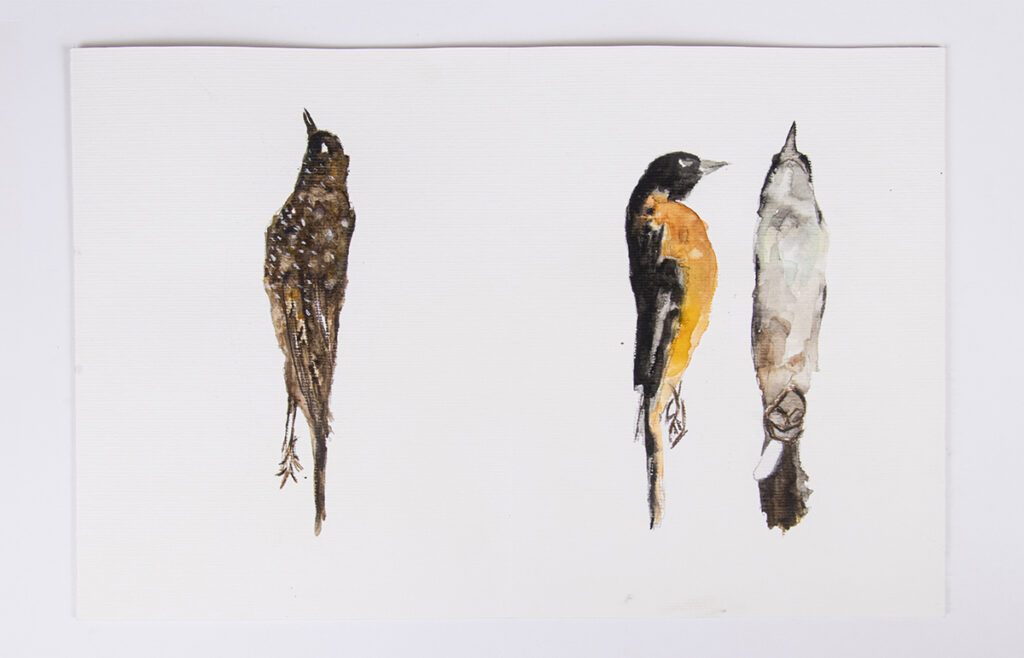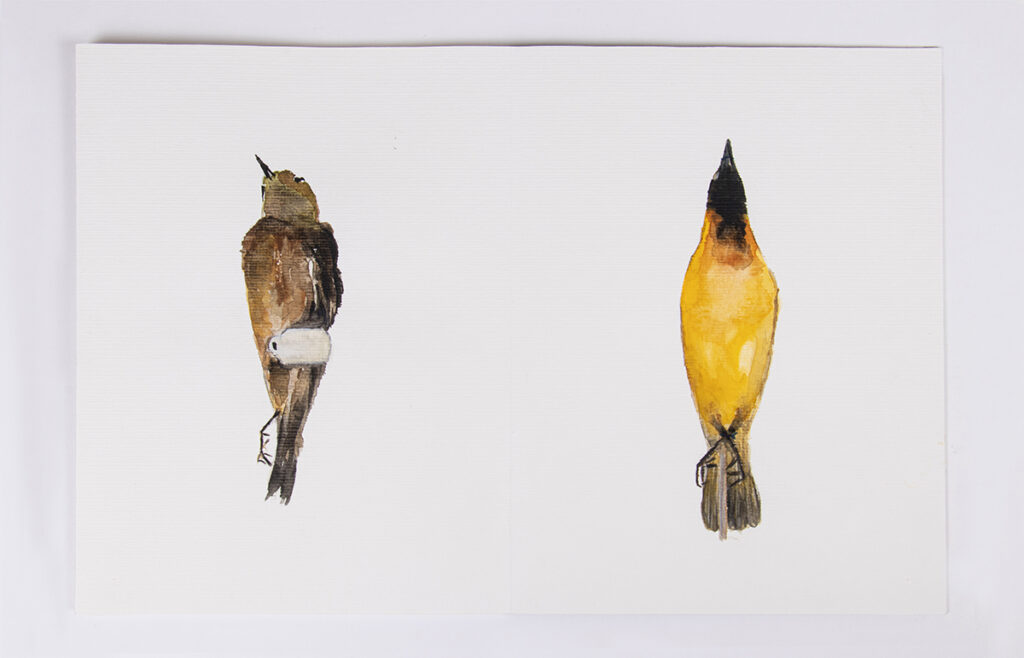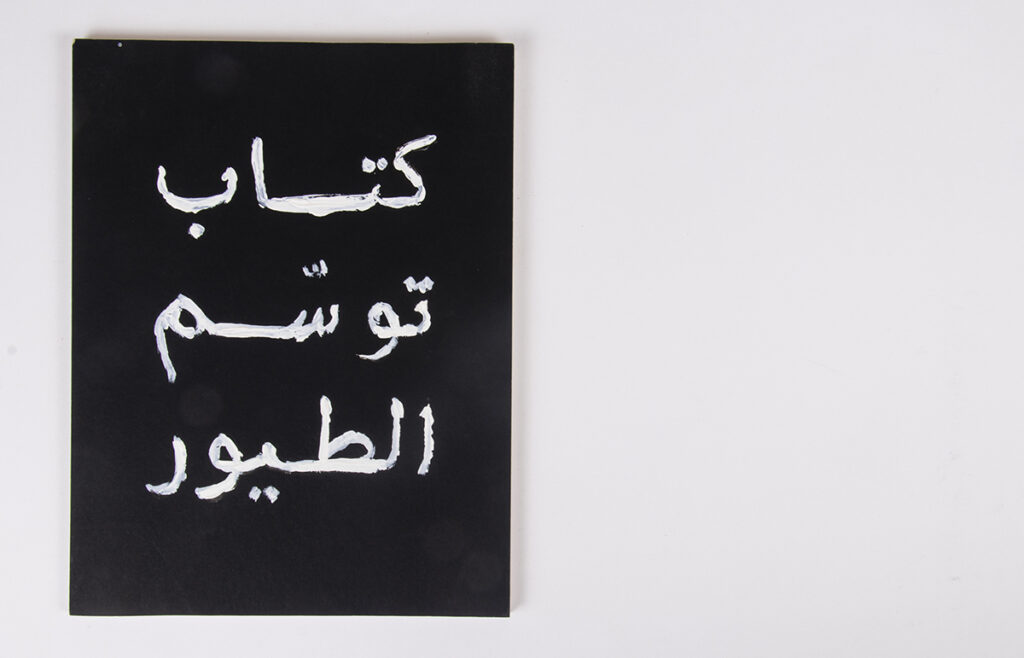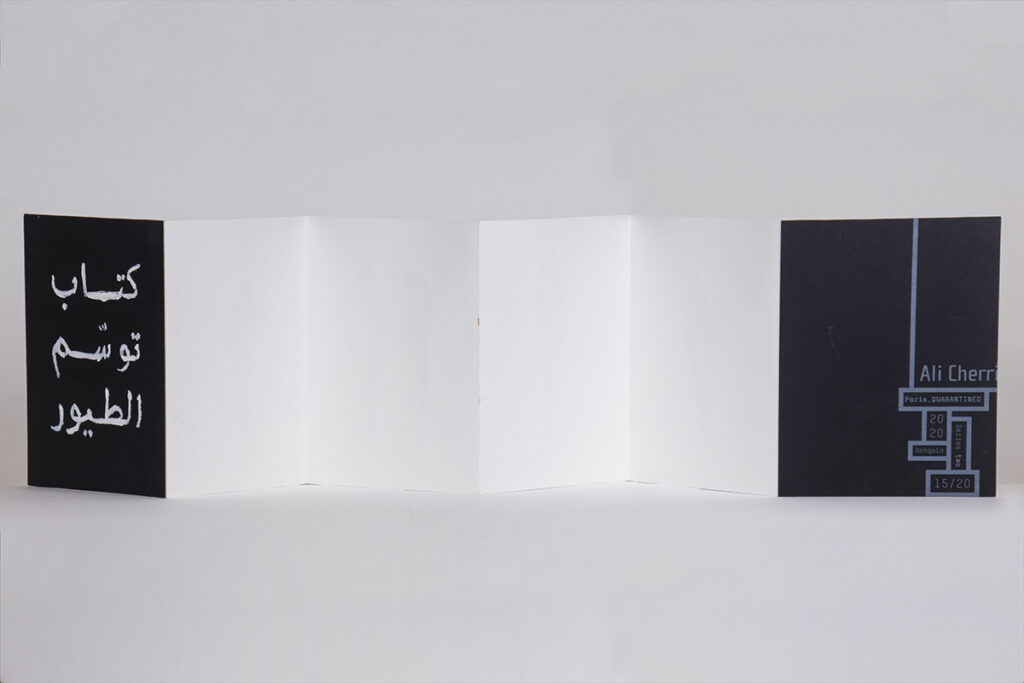 Biography
Ali Cherri (b.1976, Beirut) is a filmmaker and visual artist living in Paris. His sculptures, drawings, and installations explore the temporal shifts between ancient worlds and contemporary societies, paying particular attention the construction of historical narrative around ancient objects. He was the 2021 Artist in Residence at the National Gallery, London, which resulted in the exhibition "If you prick us, do we not bleed?." He participated in the Venice Biennale, "The Milk of Dreams", in 2022, for which he received the Silver Lion Award. His first feature film, "The Dam", premiered at the Directors' Fortnight at Cannes in 2022 and was theatrically released in France, Lebanon, Tunisia, Morocco, and the UK.
Ali Cherry – The Book of Ornithomancy
Quarantined in Paris; For Cities Under Quarantine – The Mailbox Project