Shifting Boundaries
2020–21
Photocollage on Arches paper
30 x 23 cm; handstitched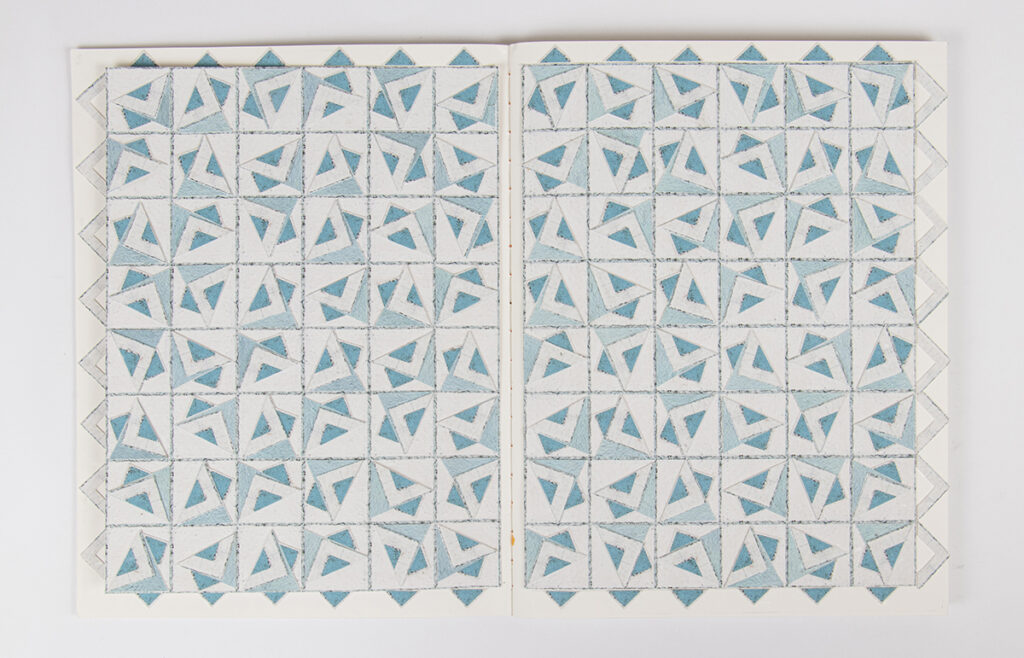 Artist's Statement
Shifting Boundaries is a group of geometric works, reflecting the constant state of fluctuation in the politics of the Middle East, and my attempt to create a pattern within such uncertainties.
The works are composed of layers of photographic images, often manipulated, completely removed from their original context, to form the foundations for collage works. The collages are often unplanned, offering me a journey of self-exploration during their creation.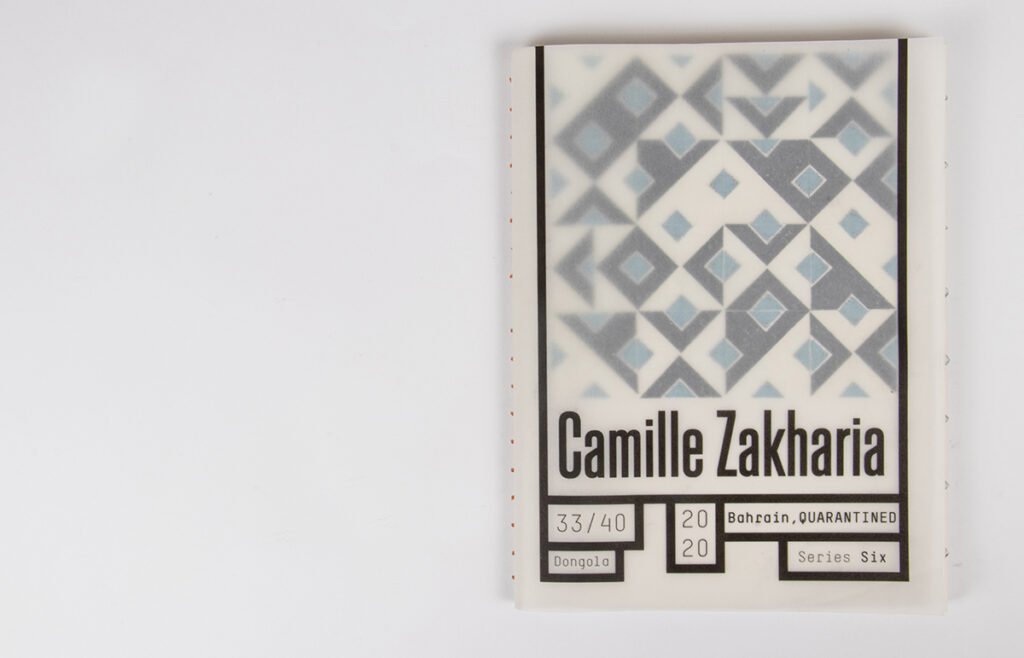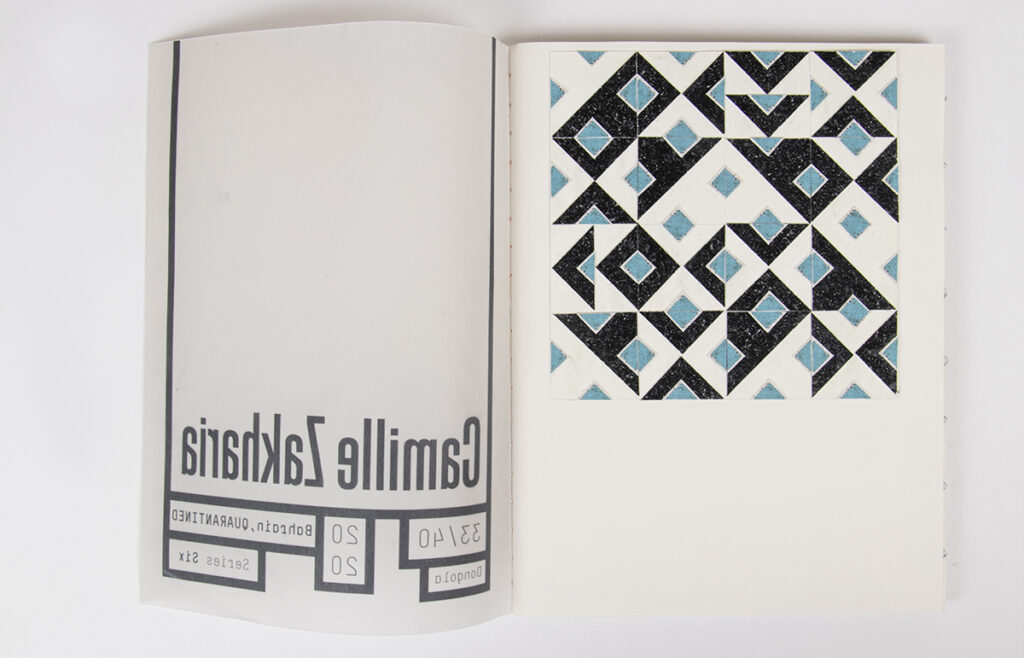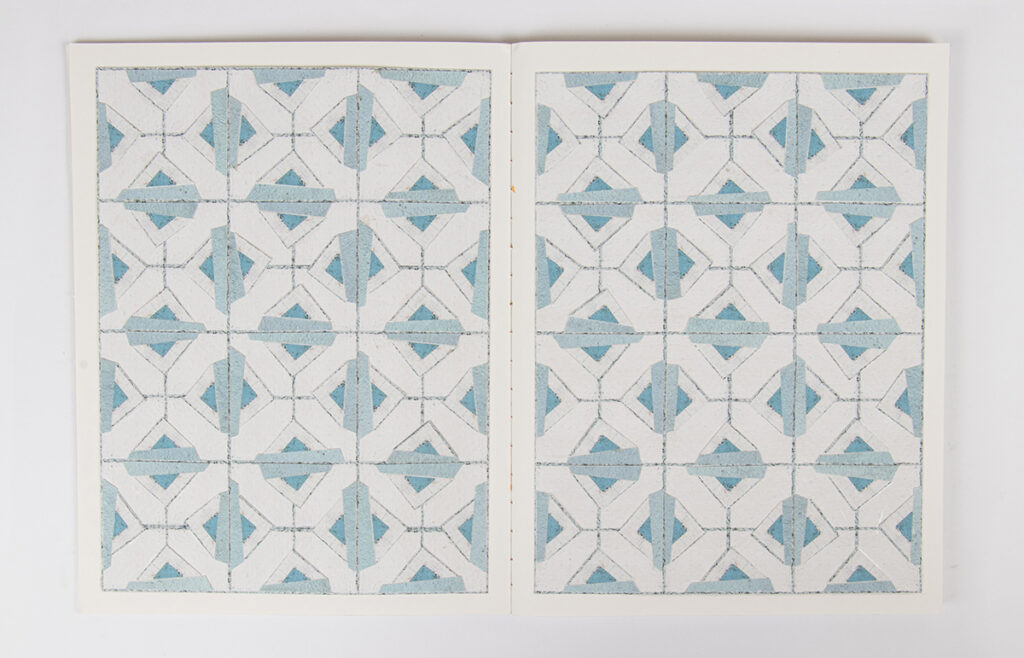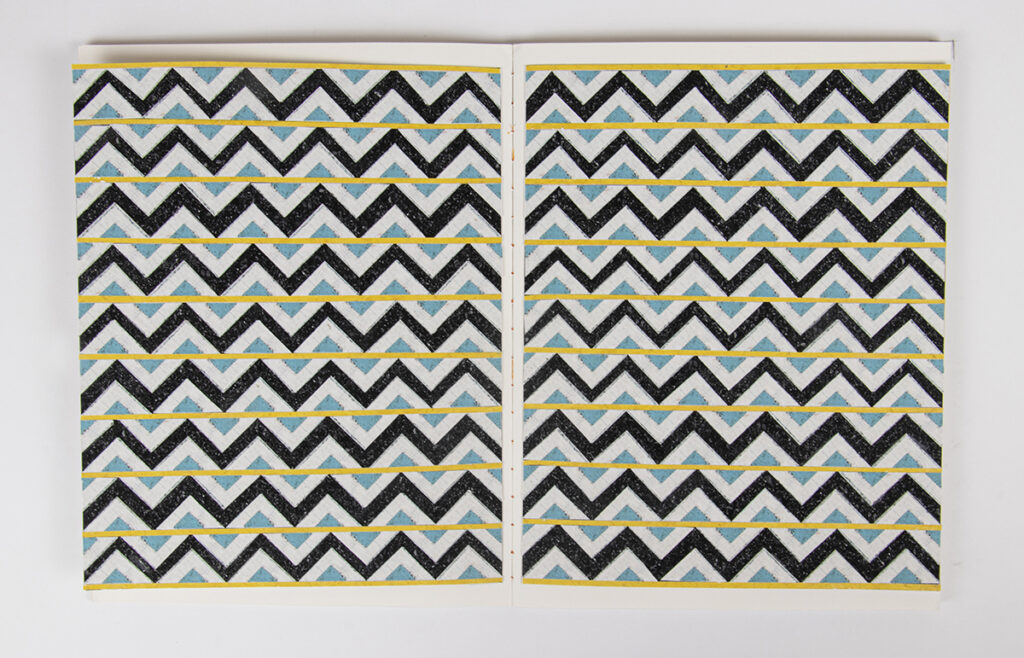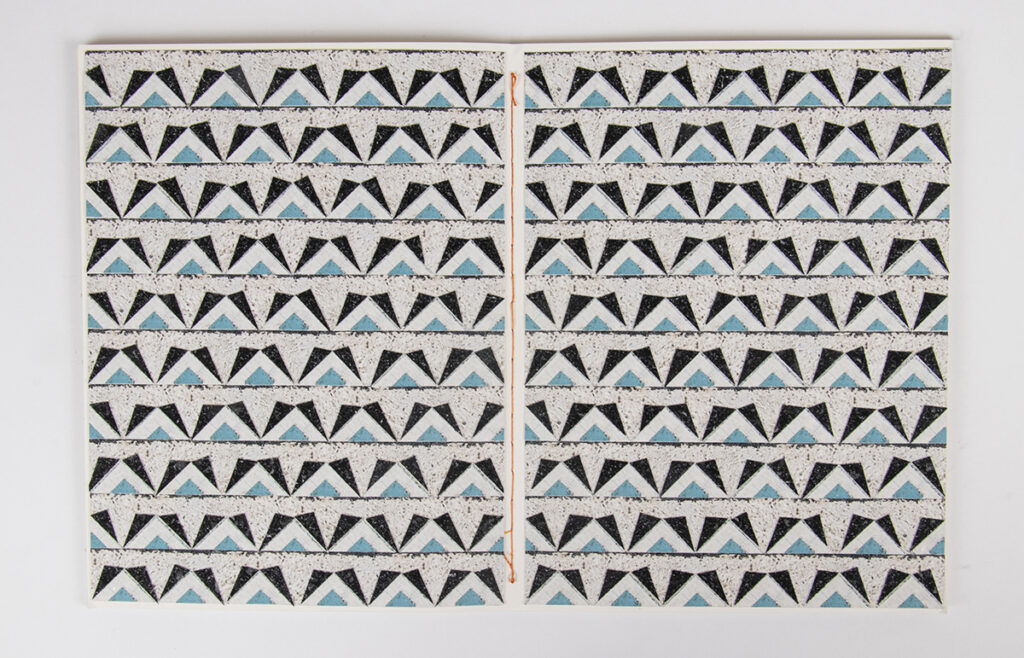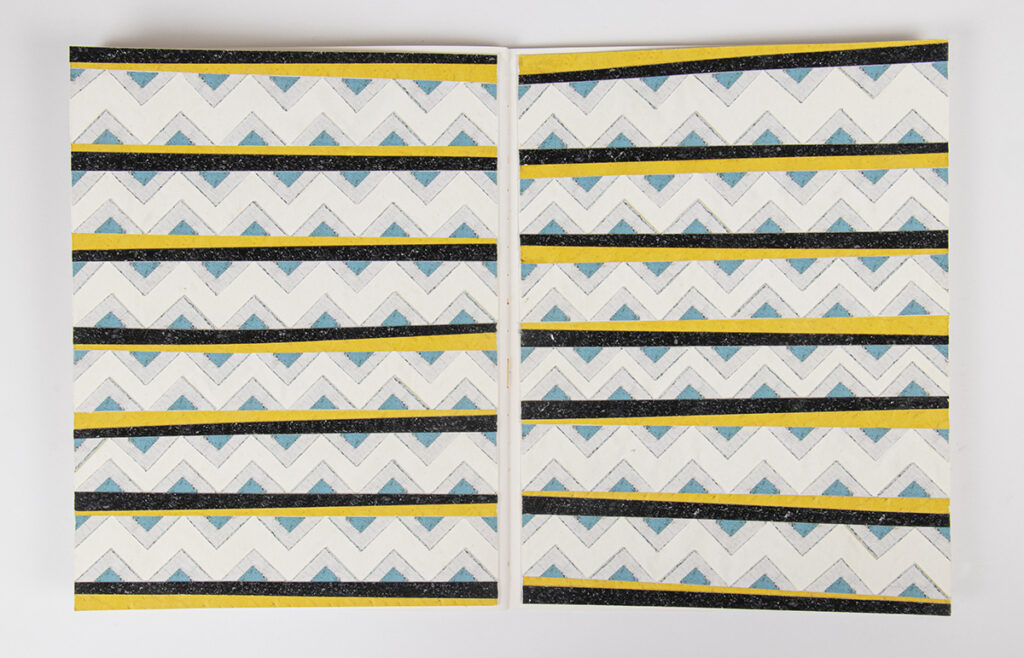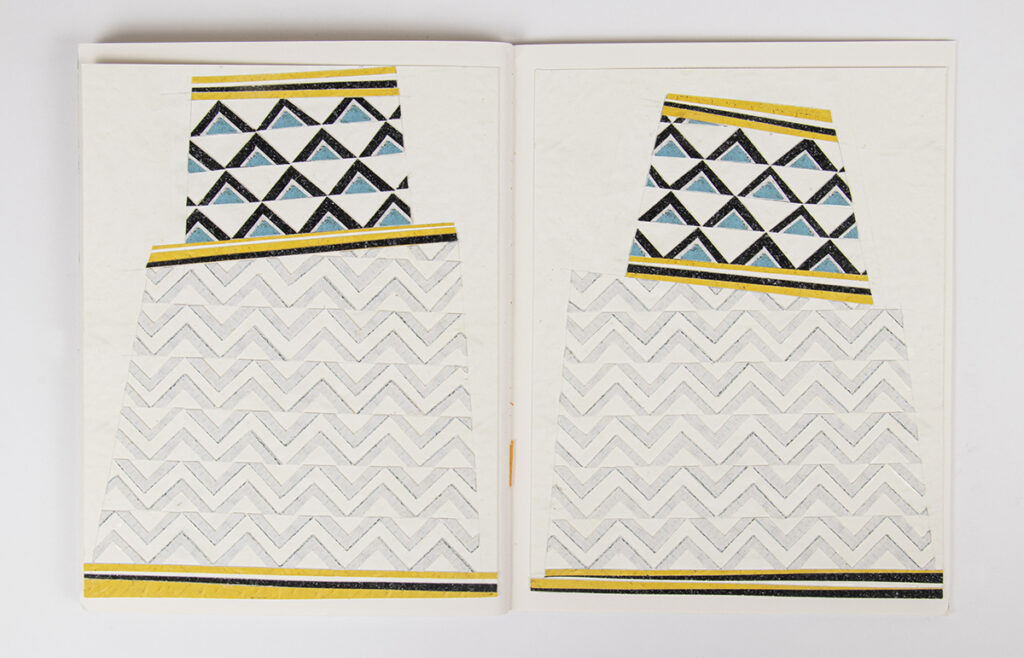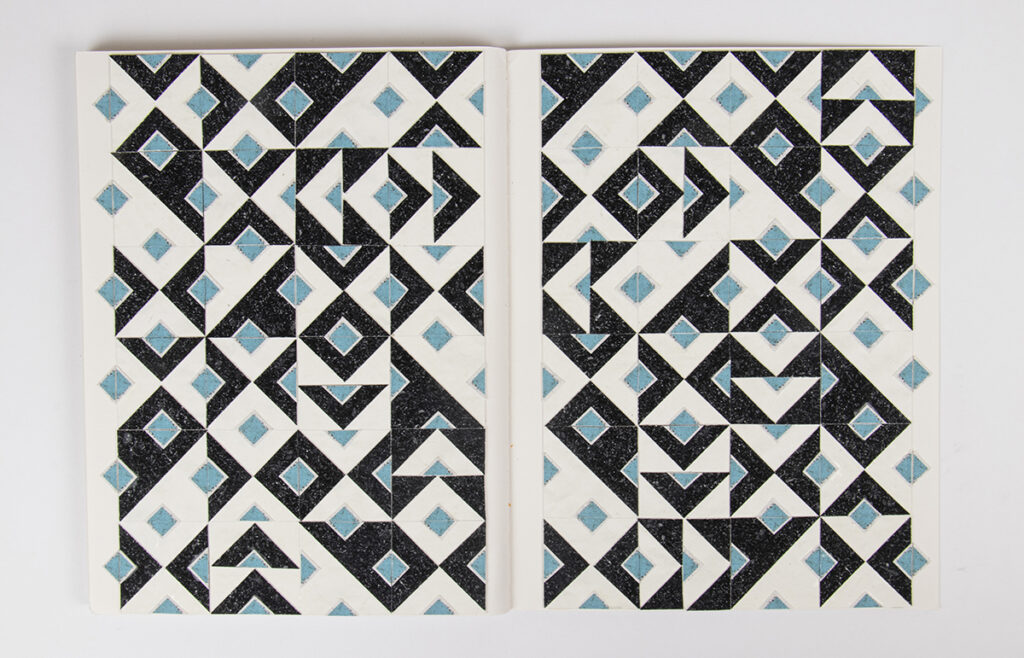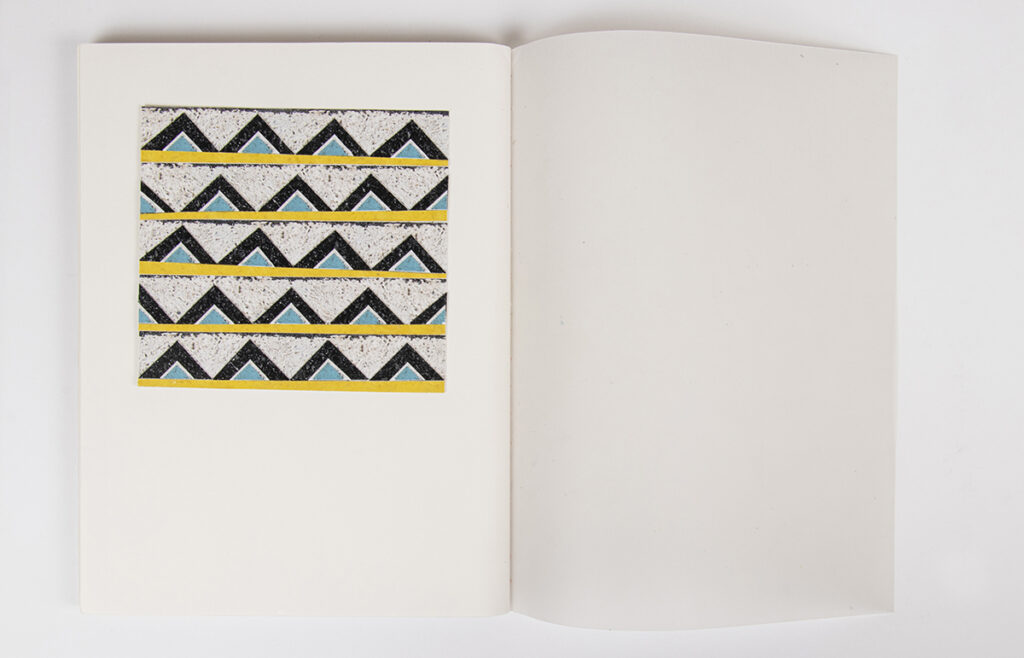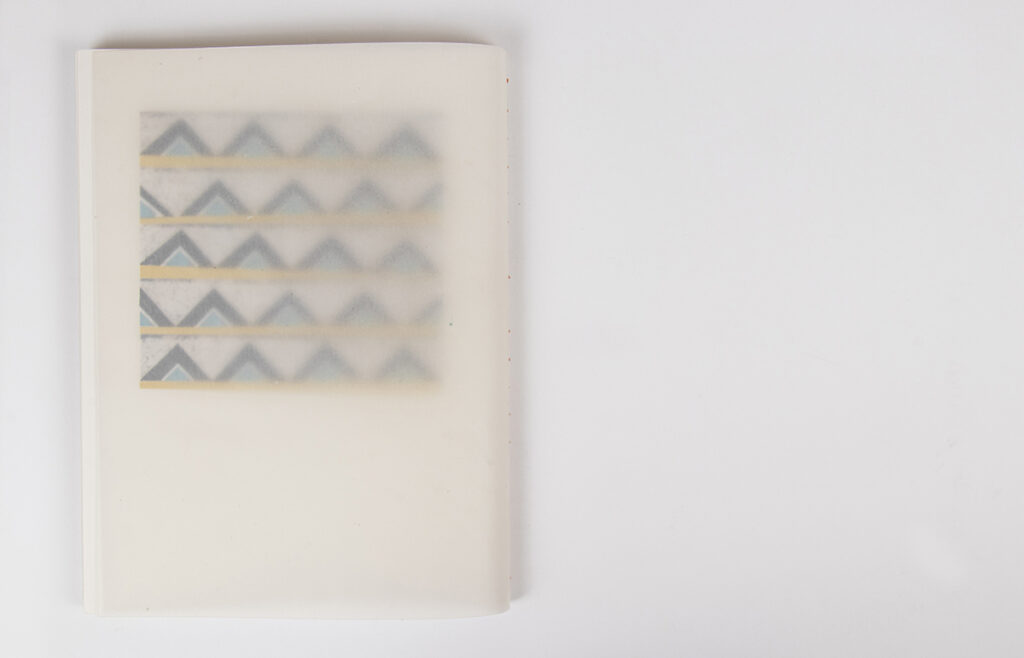 Biography
Camille Zakharia (b. 1962, Lebanon) bought his first 35mm camera in 1980, soon after he moved to Beirut to study engineering at the American University of Beirut, at the height of the Civil War. Soon after graduating, Zakharia traveled to the United States, Greece, Turkey, and Bahrain, before emigrating to Canada, where he enrolled at the Nova Scotia College of Arts and Design in Halifax, Nova Scotia, and graduated with a BFA in 1997. He returned to and settled in Bahrain, where he uses photography, photomontage, and collage, Zakharia makes work about identity and displacement, reflecting his own life journey. He sees collage as a means of expressing a fragmented identity and reassembling memories. Zakharia's work has been shown at the Venice Art and Architecture Biennale, the Victoria & Albert Museum, Sharjah Museum of Islamic Civilization, Sharjah Biennale, Virginia Commonwealth University Art Gallery Qatar, among many others. His works are part of the public collections at Los Angeles County Museum of Art; and the Victoria & Albert Museum, among many others.
Camille Zakharia – Shifting Boundaries
Quarantined in Bahrain; For Cities Under Quarantine – The Mailbox Project