Arabesques, 2020
2020–21
Paper pricking
30 x 23 cm (closed); 137 x 23 cm (open); leporello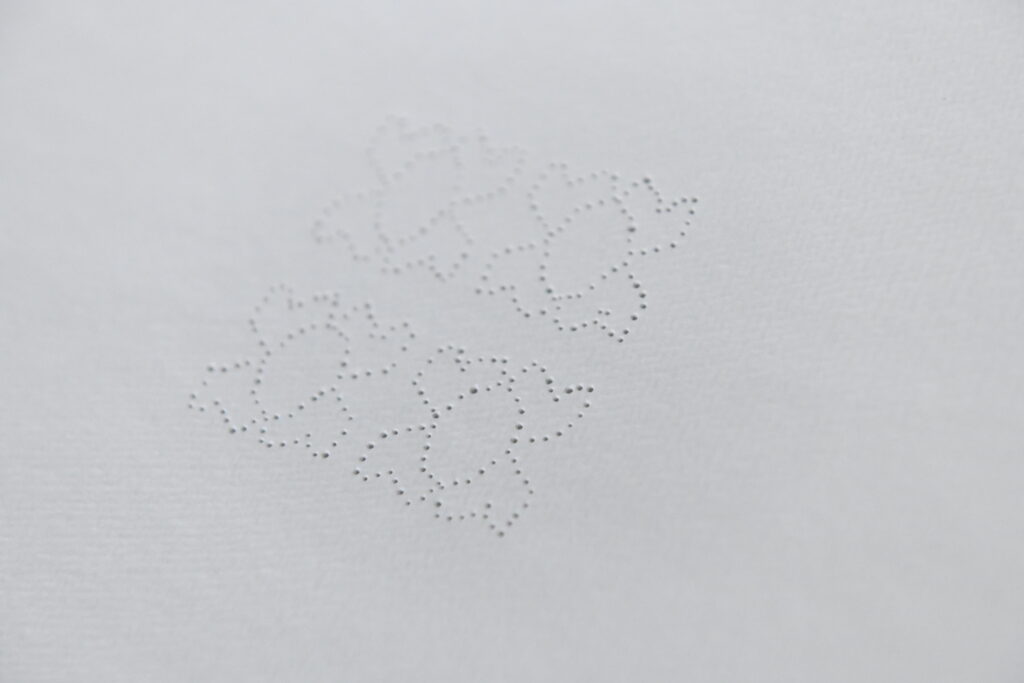 Artist's Statement
This project emerged from research I have been doing on the interrelation of politics and aesthetics and is based on observations of geography and the extrapolation of shapes.
While researching the arabesque's tradition and focusing on the countries of the Gulf Corporation Council (GCC), I created patterns that reproduce decorative patterns by angling, pairing, mirroring and repeatedly reproducing the shapes of the political borders turned into motifs.
The project also allows me to further investigate the potential of monochrome and repetition to create meaning, in the ornamental design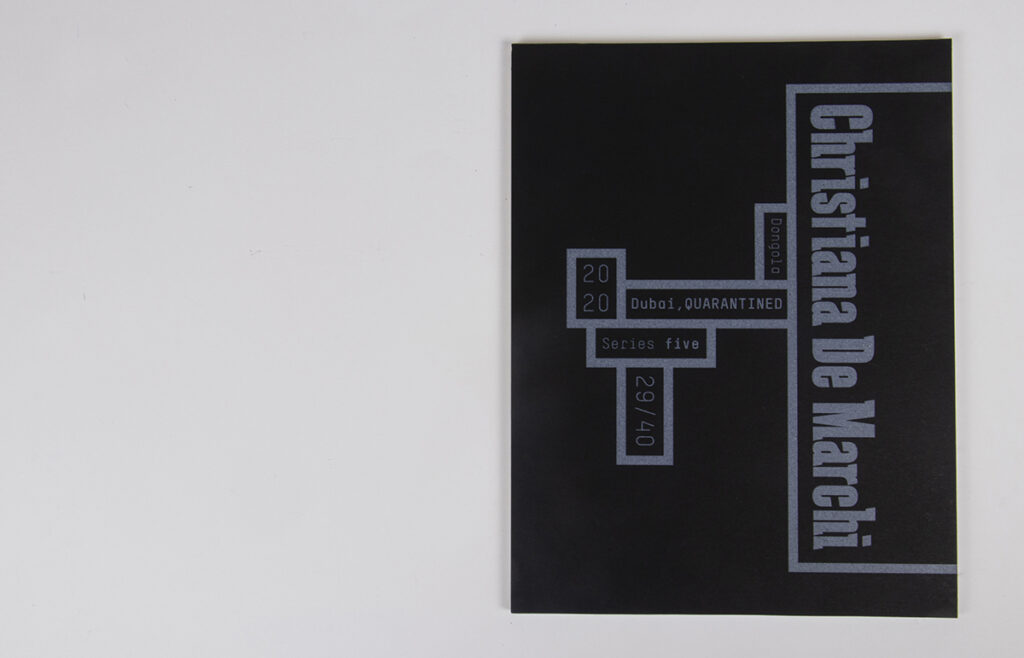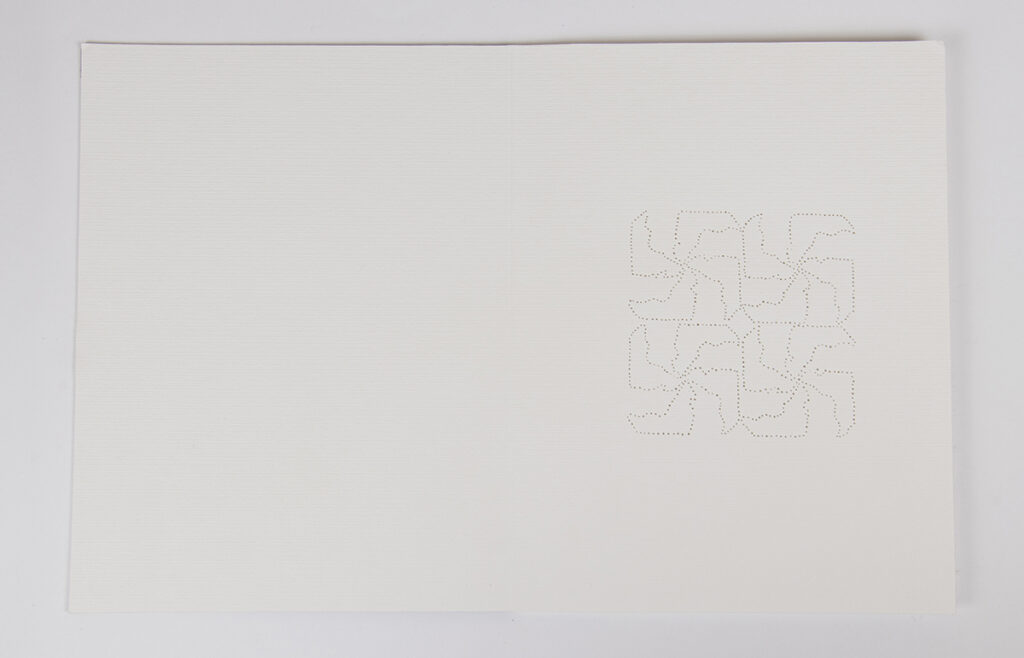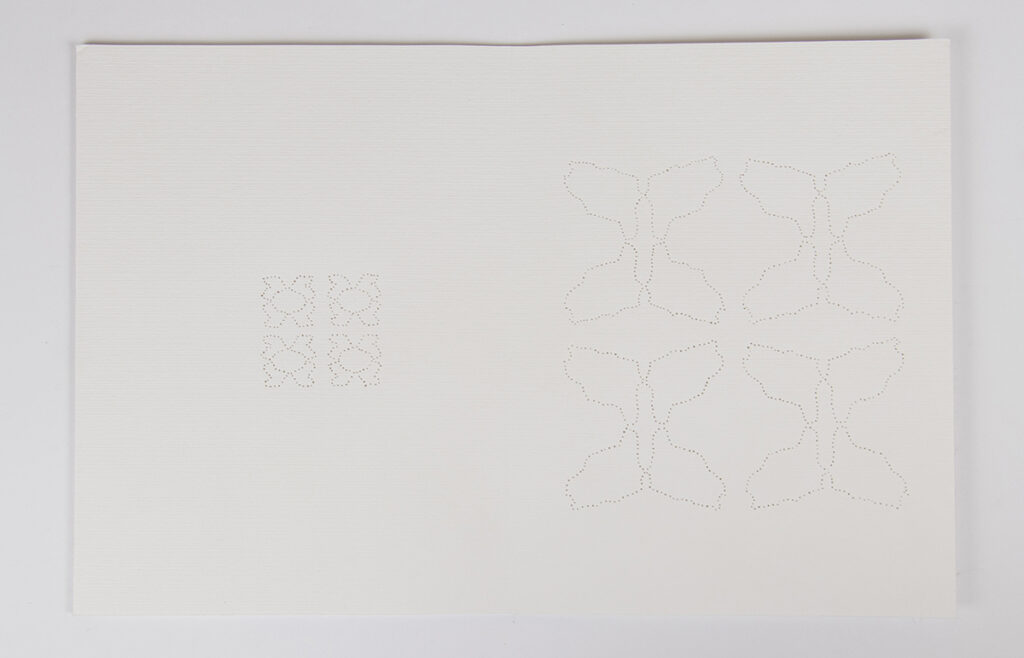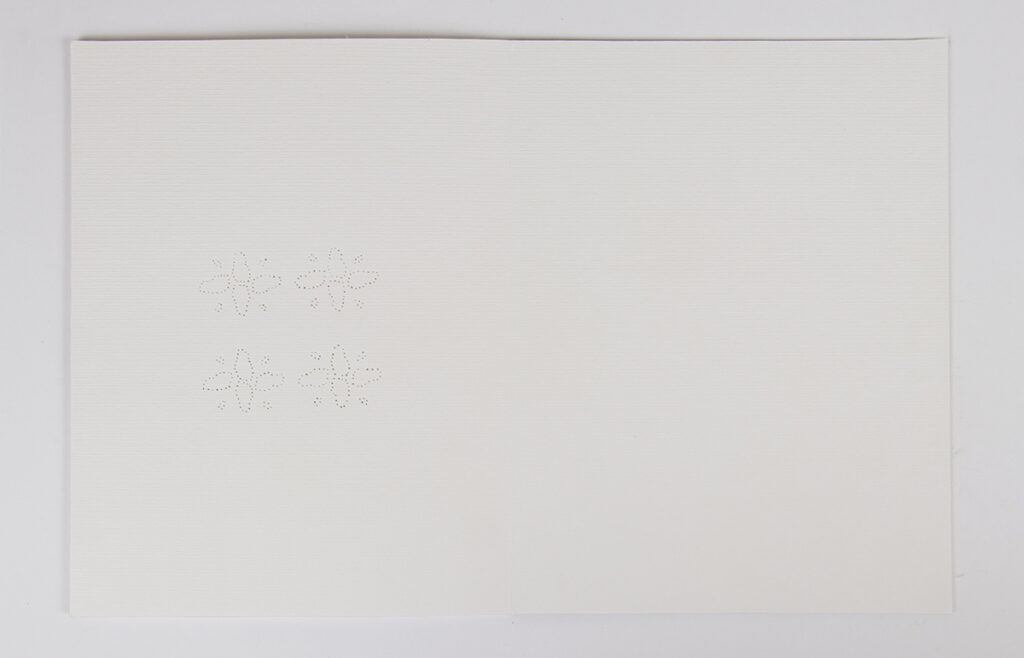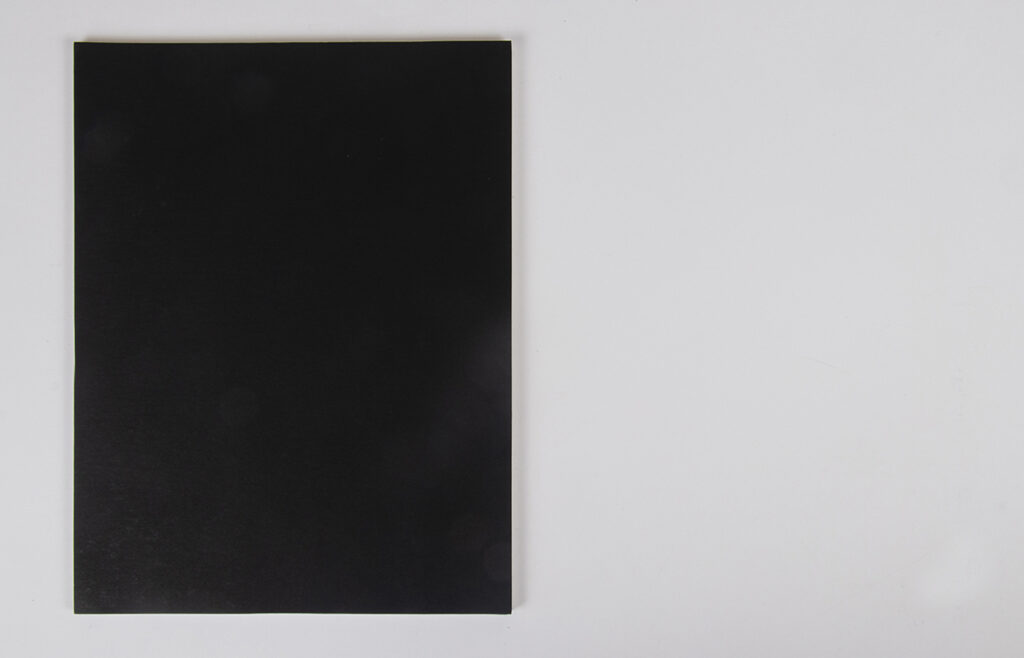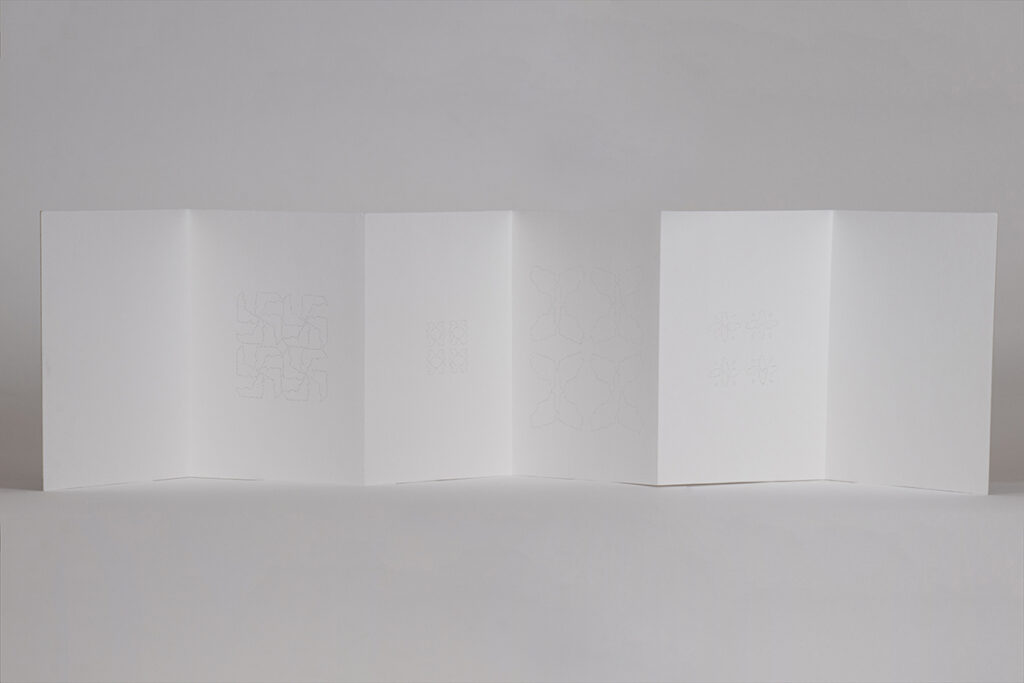 Biography
Cristiana de Marchi (b. 1968, Italy) is an Italian-Lebanese visual artist and writer who lives and works in Dubai. Her work has been presented internationally, and has been featured in Art Asia Pacific, Artforum, Contemporary Practices, Artribune, The Art Newspaper, and Harper's Bazaar Arabia. She received her MFA in archaeology from the University of Turin, and is currently a PhD candidate in the Artistic Research Programme at the University of applied Arts, Vienna. She has exhibited at the Louvre Abu Dhabi; University of Cincinnati, Ohio; New York University; Saudi Art Council, Jeddah; Villa Romana, Firenze; Langgeng Art Foundation, Yogyakarta, Indonesia; the John and Mable Ringling Museum of Art, Sarasota, Florida; NYU Abu Dhabi; Mexican Cultural Institute, Washington, D.C.; Villa Vassilieff, Paris, among others. Her first institutional mid-career survey, Finer: A Thread … In the Swell of Wandering Words, was held at the Maraya Art Centre, Sharjah, in 2022. Cristiana has been in residence at the Serlachius Residency, Finland; Artists' Village, Yinchuan, China; Rijksakademie, Amsterdam; Santa Fe Art Institute; University of the Arts, Philadelphia, and the Cultural Foundation Art Residency program (Abu Dhabi). She is a graduate of the Salama bint Hamdan Emerging Artists Fellowship (Abu Dhabi). Her first poetry book Embodying was published by Sharjah Art Foundation.
Cristiana De Marchi, Arabesques, 2020
Quarantined in Dubai; For Cities Under Quarantine – The Mailbox Project