Sink-ronized
2020–21
Pencil on paper
30 x 23 cm; handstitched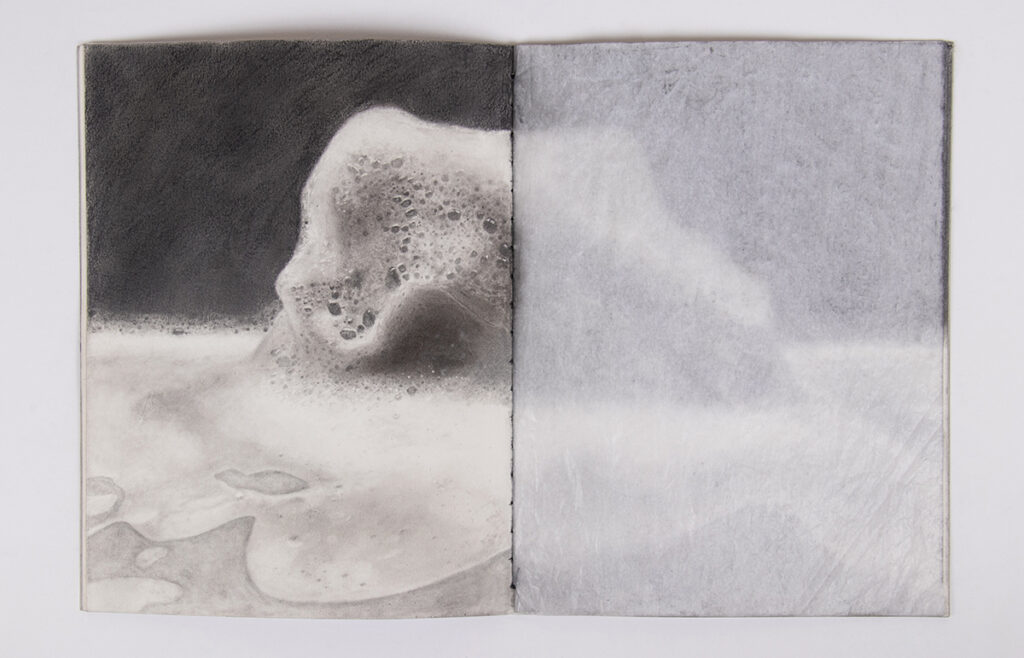 Artist's Statement
Can you imagine the world without the act of cleaning? My life in Beirut makes me think about cleaning. I feel trapped in a small land buried under the rubble of the past, and there is no room for anything new to happen. Is cleaning Beirut possible? This city has continuously been engulfed in smoke since the outbreak of the civil war in 1975. Can we wipe away the residues of the past when they are so deeply rooted in our memories?
My current project, Sink-ronized, investigates the current fragile situation in Lebanon. The body of work comprises pencil drawings of ephemeral soap sculptures made at my kitchen sink.
In Sink-ronized, I create forms with soapsuds, sometimes introduce everyday objects, take pictures of them, observe them by making intricate pencil drawings, and then watch them dissipate and disappear in peace. By using soap as a medium, I look to incorporate art into every home. I want people to think of all the possible forms or shapes they can create every time they wash their hands.
When one feels like an alien in their city, they hide in the shadows of their loneliness just like receding foam. This daily encounter with soap has become a silent language, a private conversation with a no longer familiar city. Today, Beirut's fate lies in dirty hands. Hands that have emptied pockets and fridges yet successfully filled departure gates. Maybe when I draw my soap sculptures with my clean hands, capture every bubble, I wash away the stubborn darkness of today.
~ Excerpt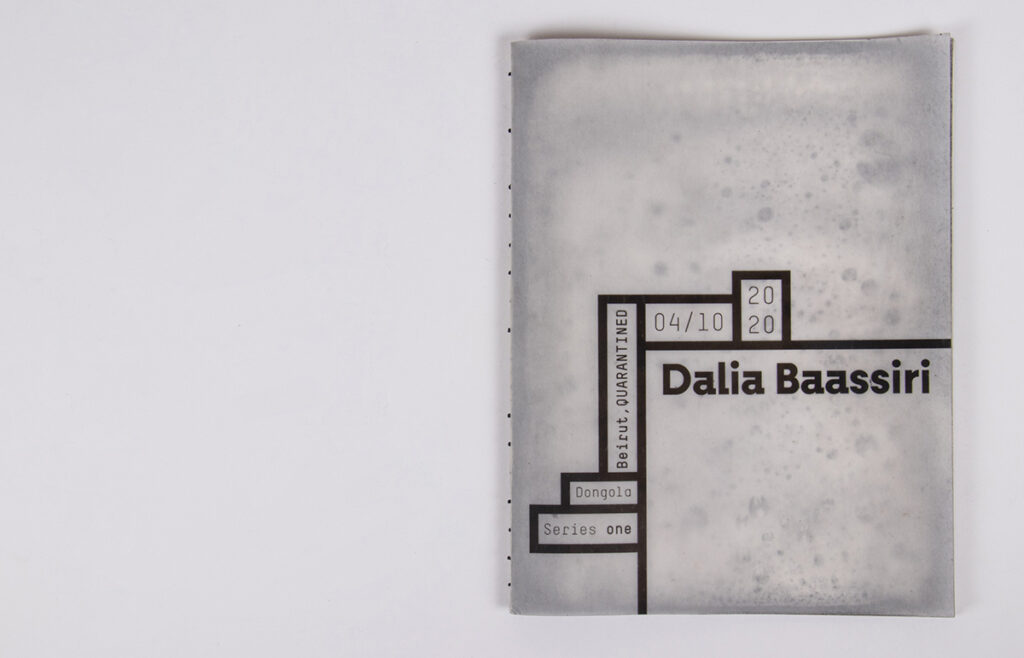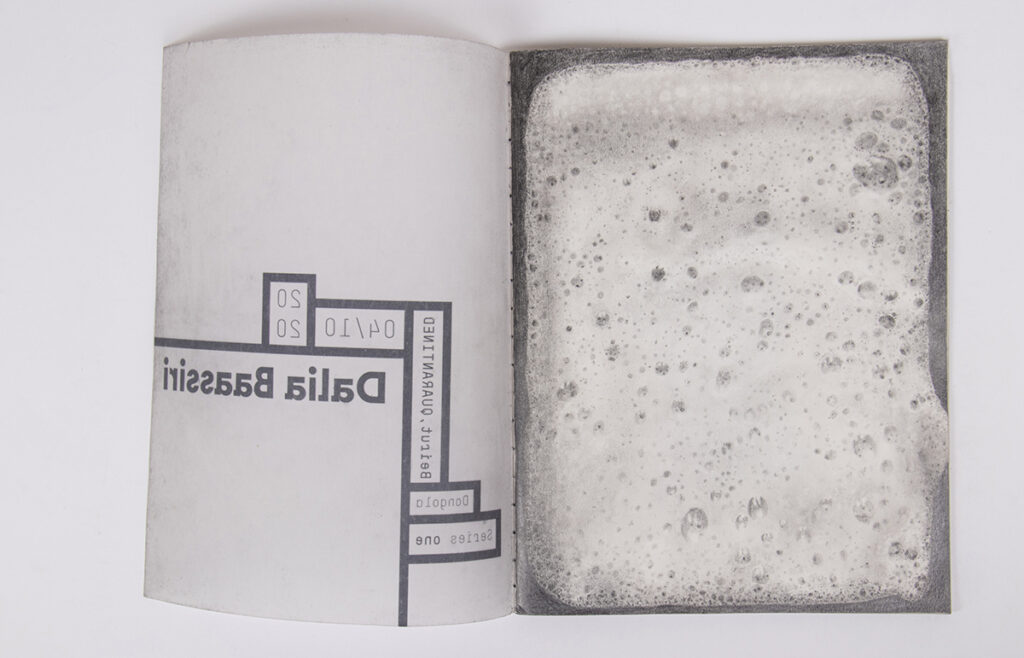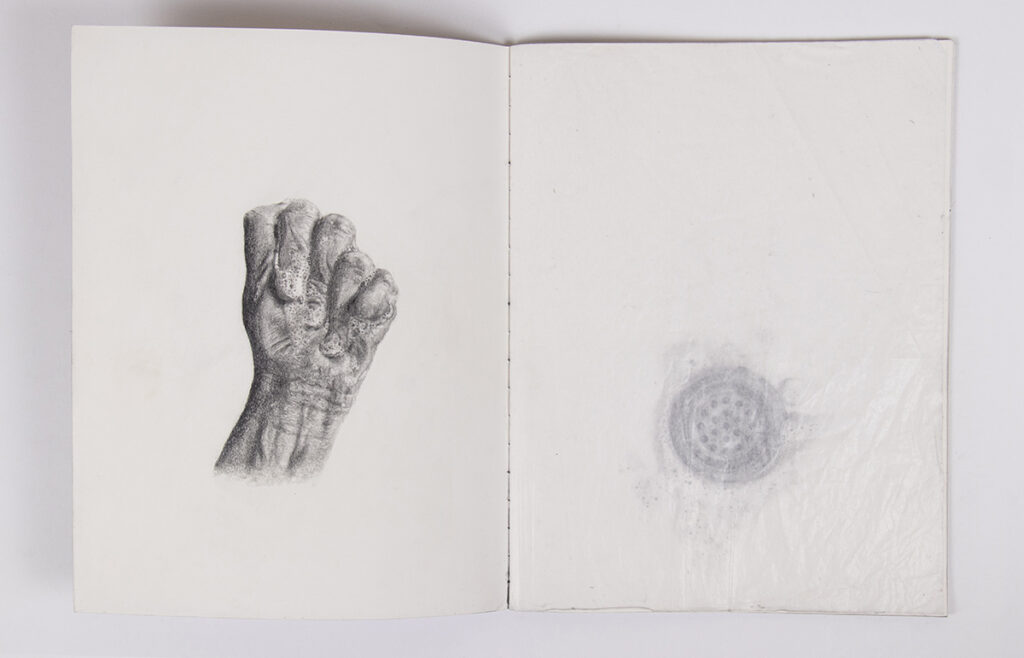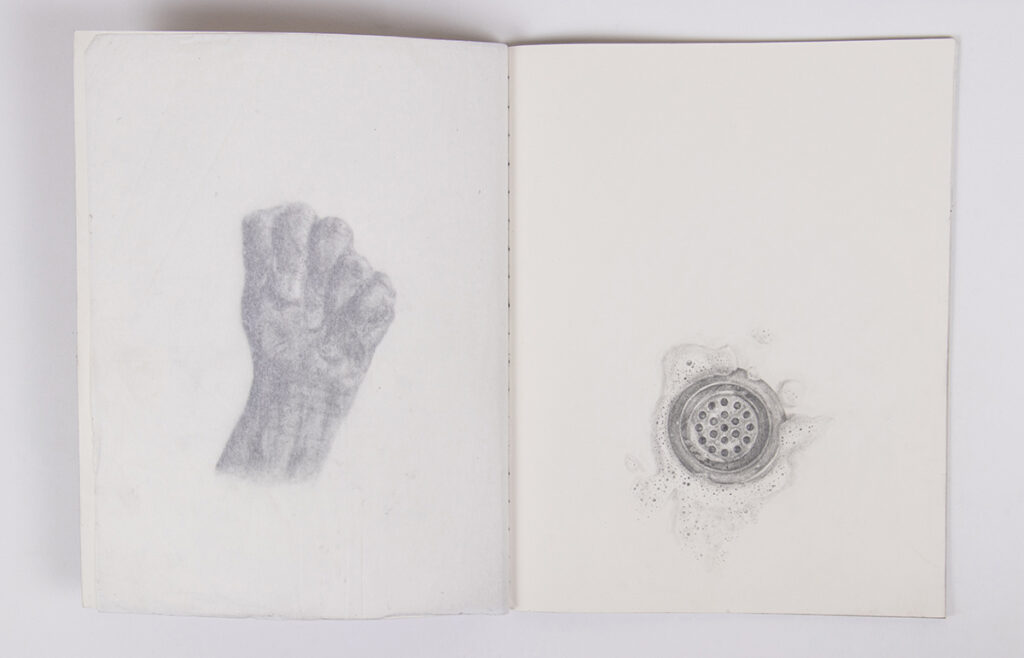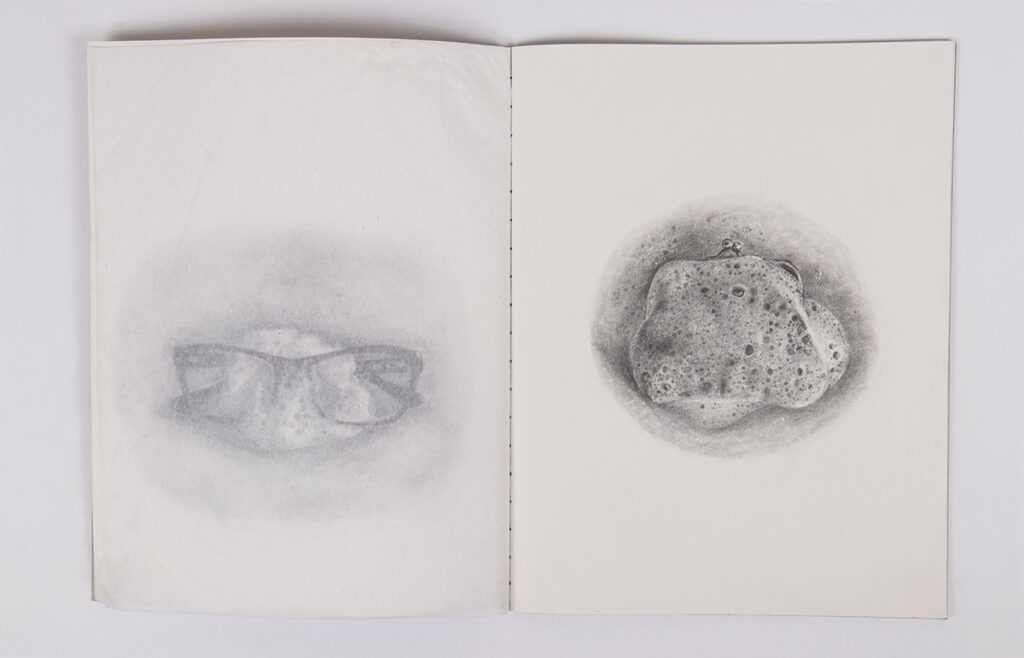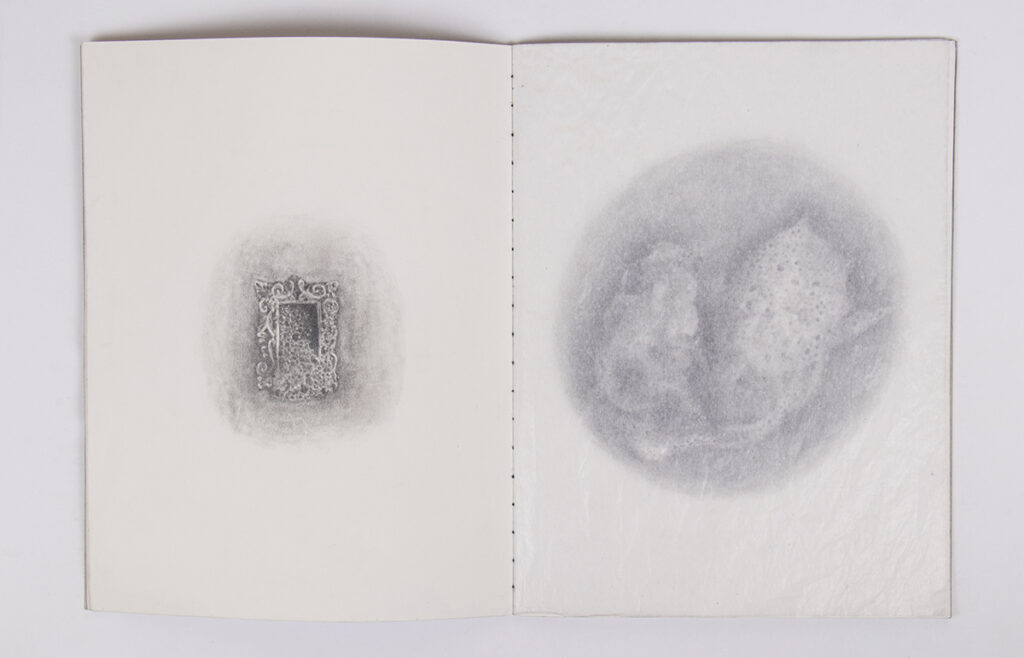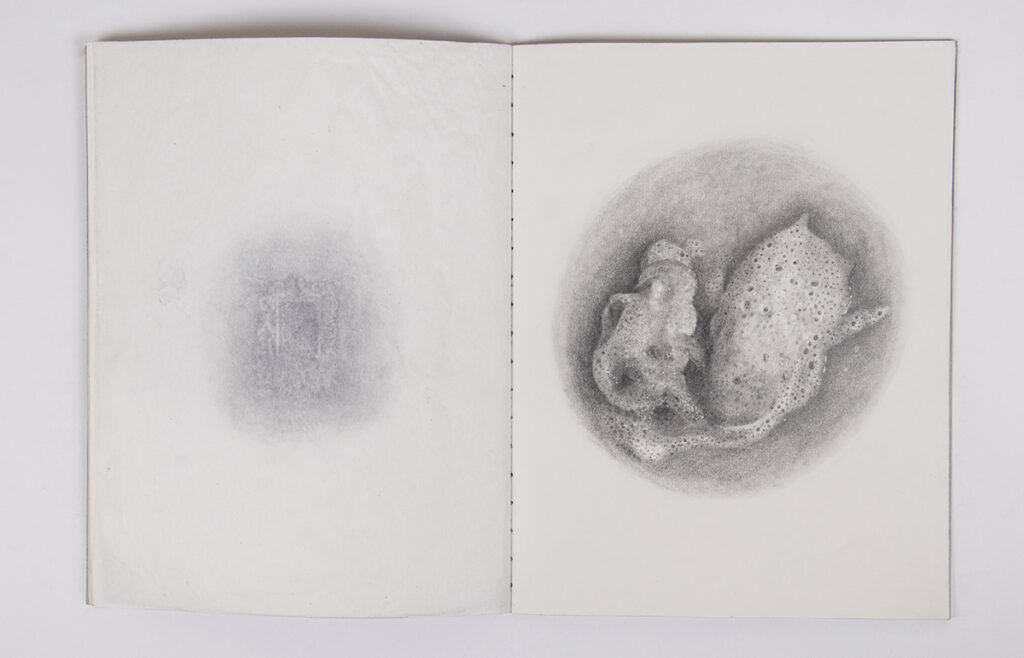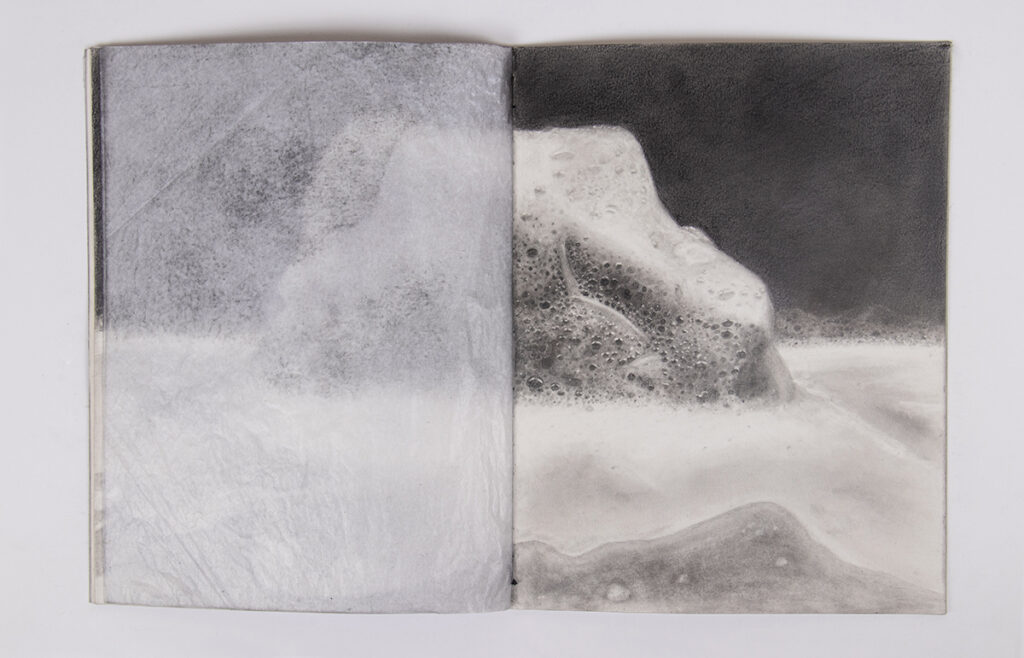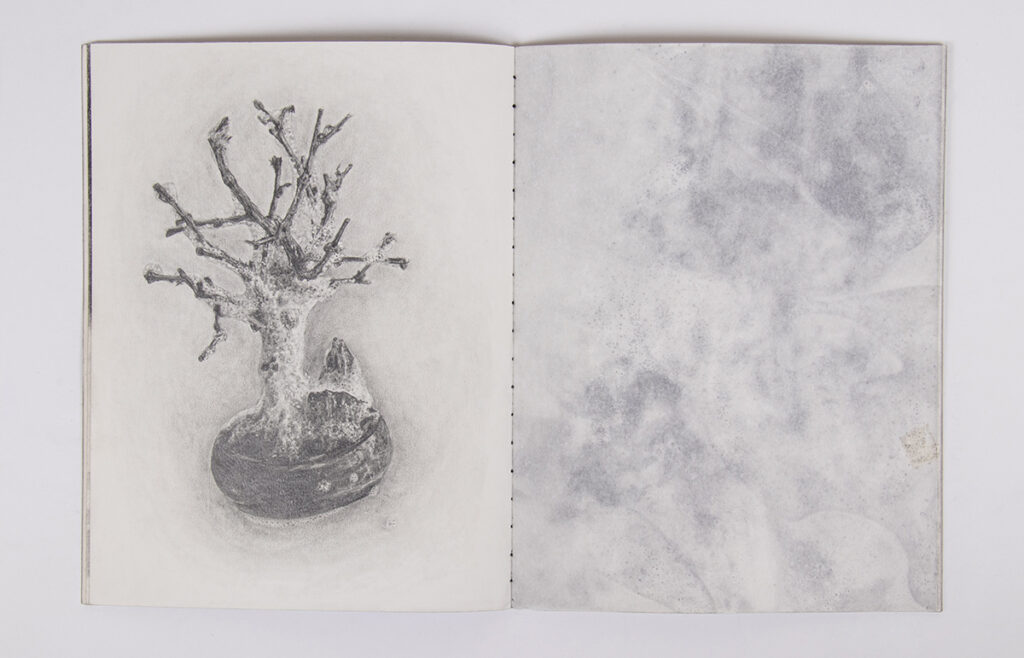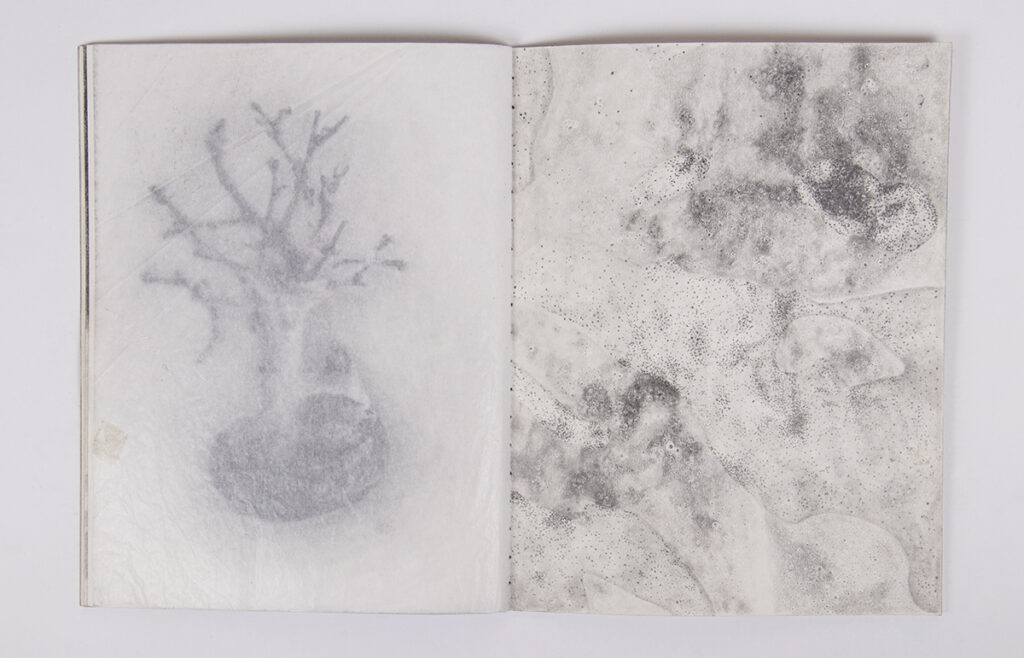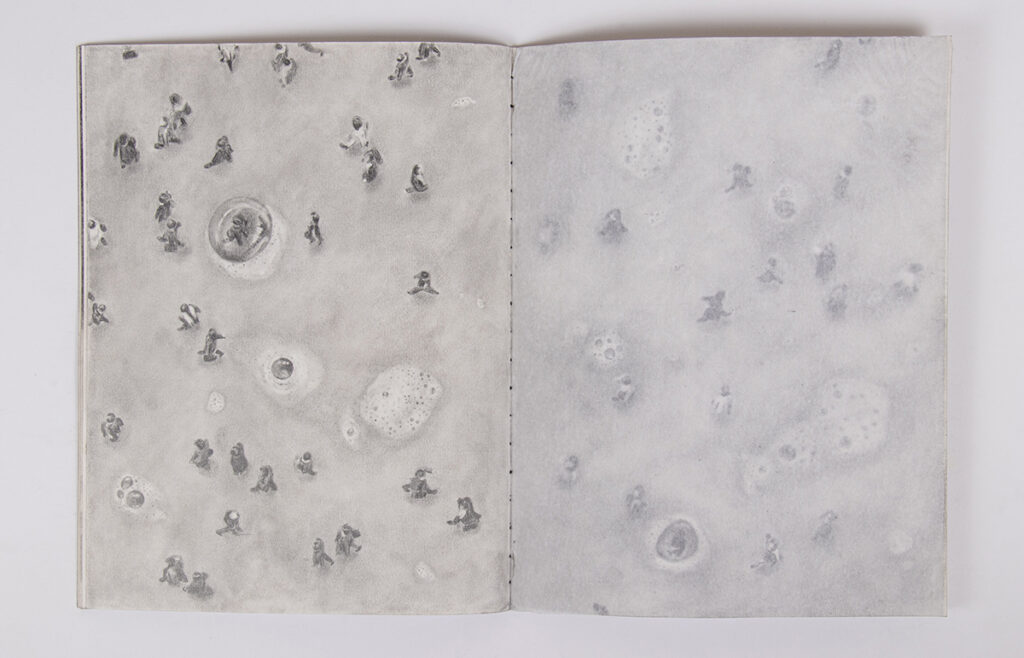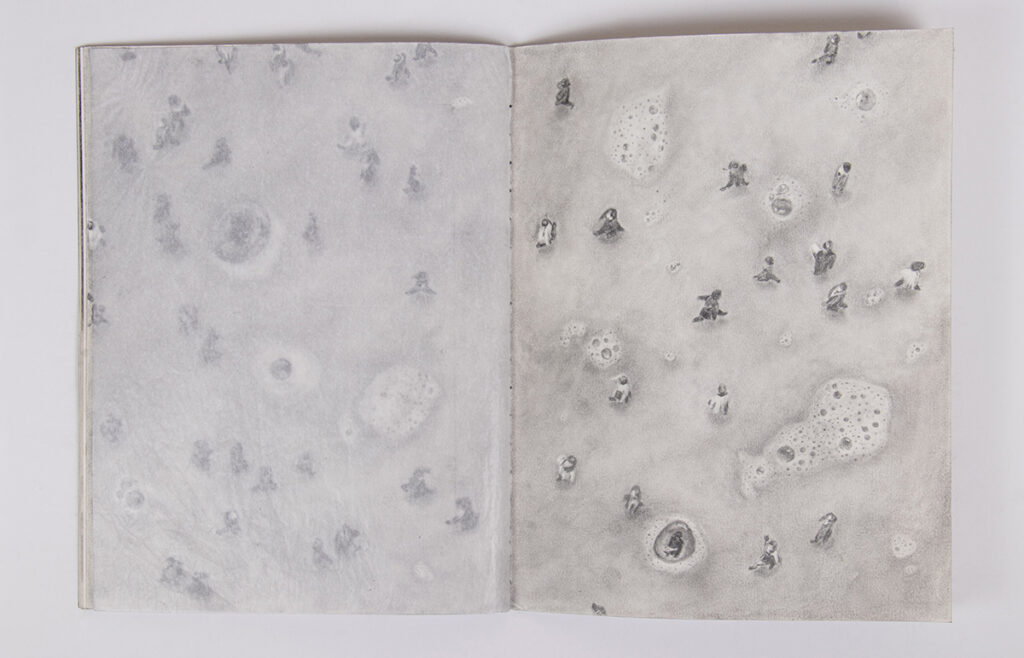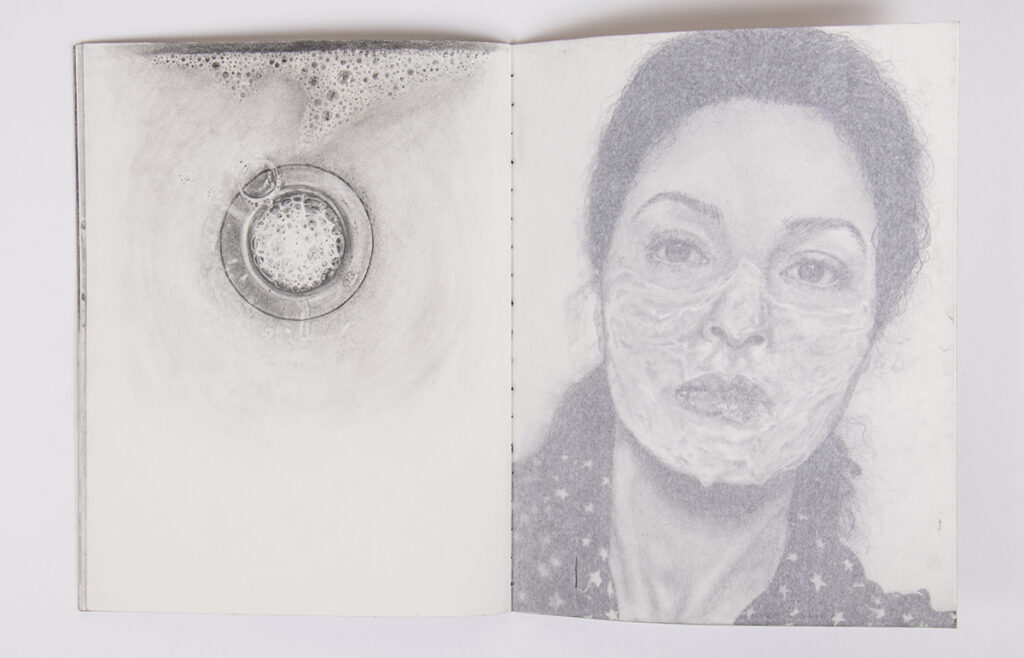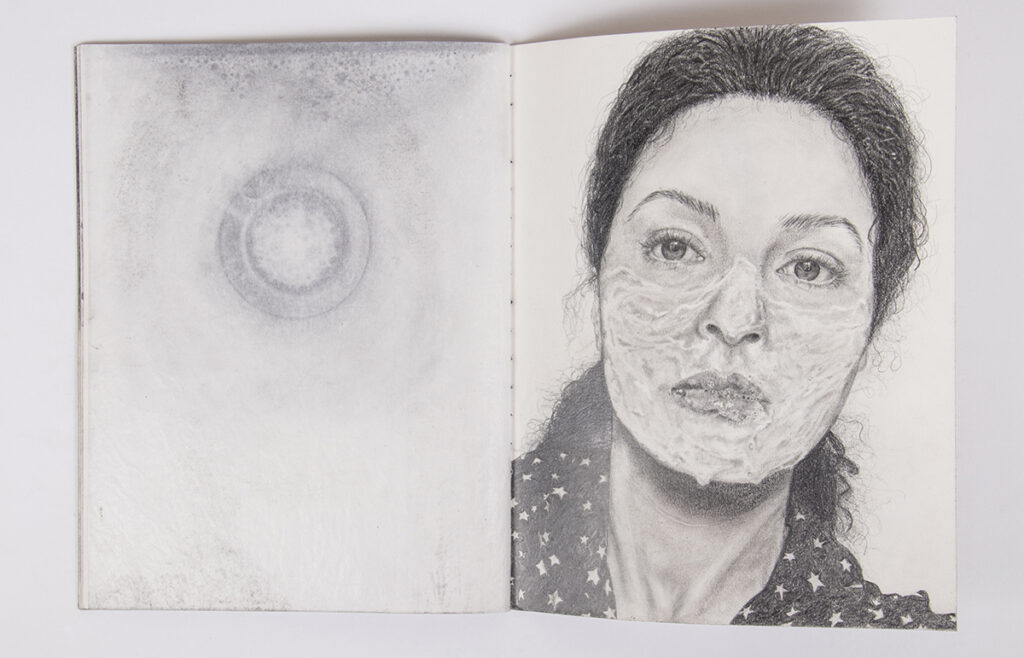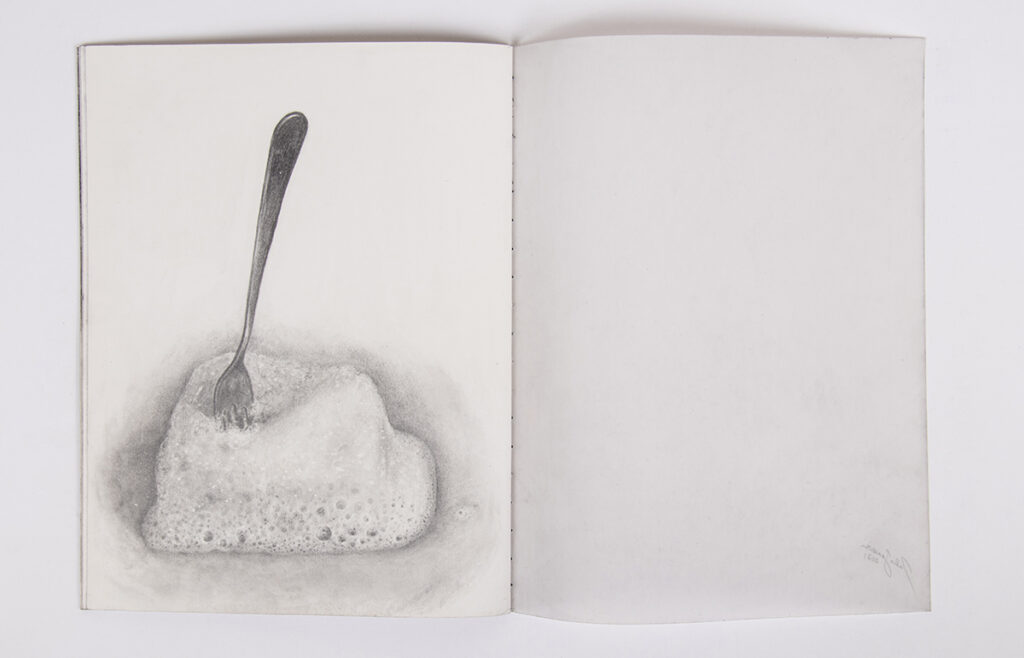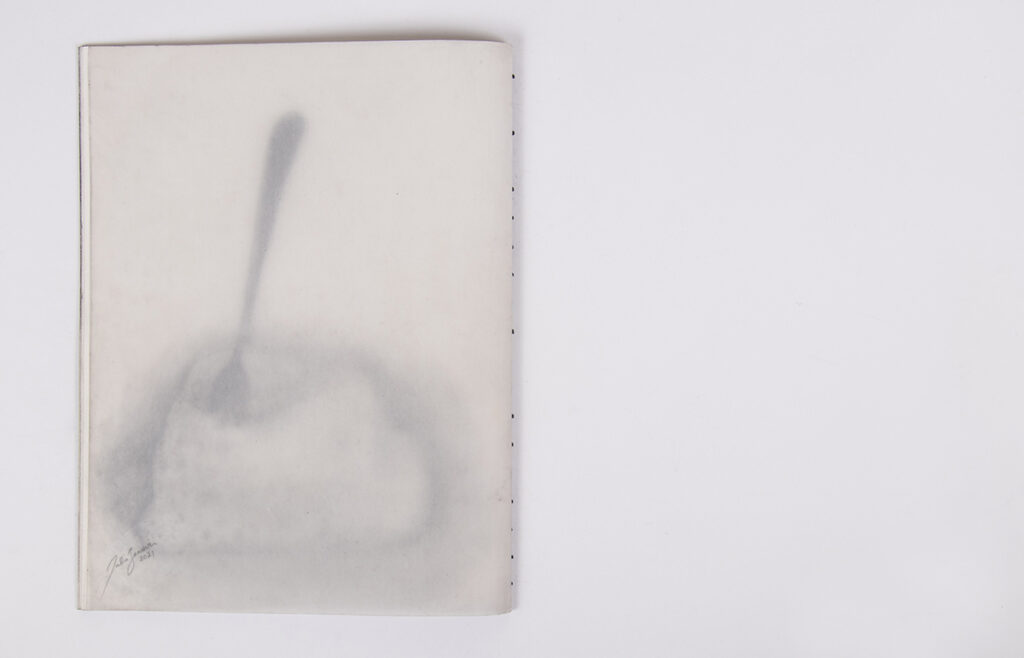 Biography
Dalia Baassiri (b. 1981, Sidon, Lebanon) is a visual artist who questions the relationship one can have with a country in continuous conflict. How does one identify with a land while having spent most of their childhood indoors? In her interdisciplinary work ranging from drawing and painting to sculpture, she finds refuge and answers within the parameters of her own home. The world of the domestic, from dust to walls and everything in between, has become the most familiar fertile ground for artistic discourse. Baasaairi graduated from the Lebanese American University in Beirut with a BS in Graphic Design and obtained an MA in Fine Art in 2012 from Chelsea College of Arts in London. Her work has been showcased in both national and international platforms, among them Galerie Janine Rubeiz, Beirut; Art Dubai; Abu Dhabi Art Fair; Galerie Odile Ouizeman, Paris; Sculpture Space, Utica, New York; Arsenale Nord, Venice; Kempinski, Berlin; and many more. Her sculptures have been finalists for the Celeste Prize and the Arte Laguna Prize in Venice. She has also been granted multiple art residencies starting with a dual fellowship at Kempinki and Siena Art Institute in Italy granted by Kempinski Young Artist Program.
Dalia Baassiri – Sink-ronized, 2021
Quarantined in Beirut; For Cities Under Quarantine – The Mailbox Project.