Quarantined (محجوز) No. 2
2020
Watercolor and collage on paper
30 x 23 cm; handstitched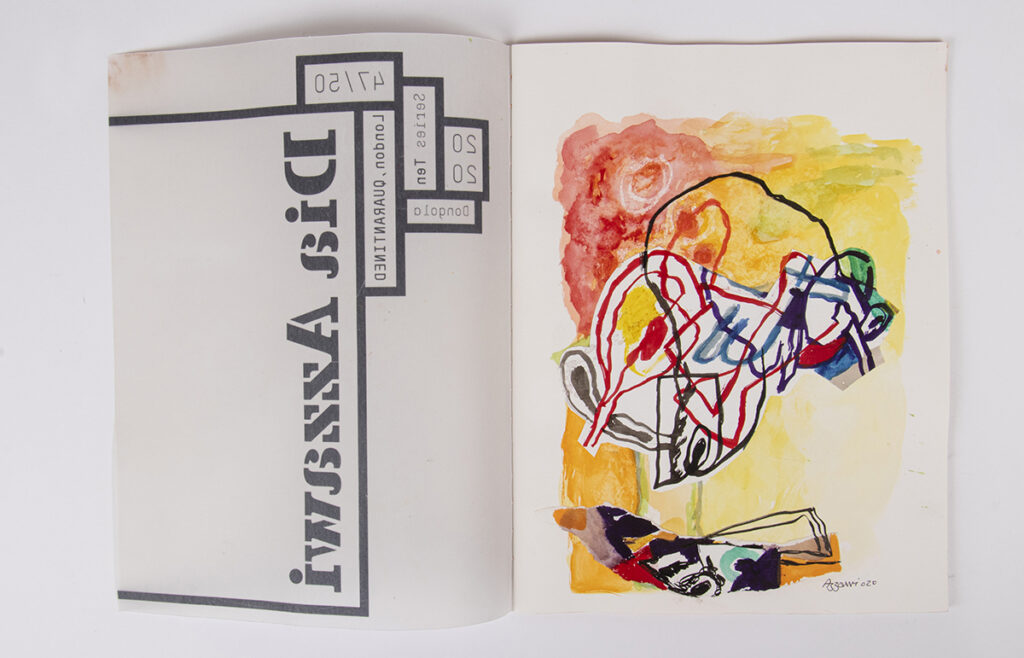 Artist's Statement
Life is too short. This became obvious during the pandemic when watching television, reading newspapers, and from all the disturbing scientific analysis by experts. I did not know what to do to shorten my days; there were no words of wisdom to listen to, no sounds of moving cars, no friends passing by.
Normal days became like a dream, but no dream should be spent in a box with only a tiny window to look out of. The real challenge was how I could reflect all of that on a white page, so I found myself playing with color, which gave me the tools to forget the fear.
I painted a landscape of joy on one side, while depicting the darkness of unknown days floating around me on the other.
My fragmented human figure with a cloud of different colors surrounding him is a call to stand firm and to have optimism rooted in our souls. It is my manifesto to welcoming life. Forget your fears and enjoy turning these pages in the hope of beautiful days to come.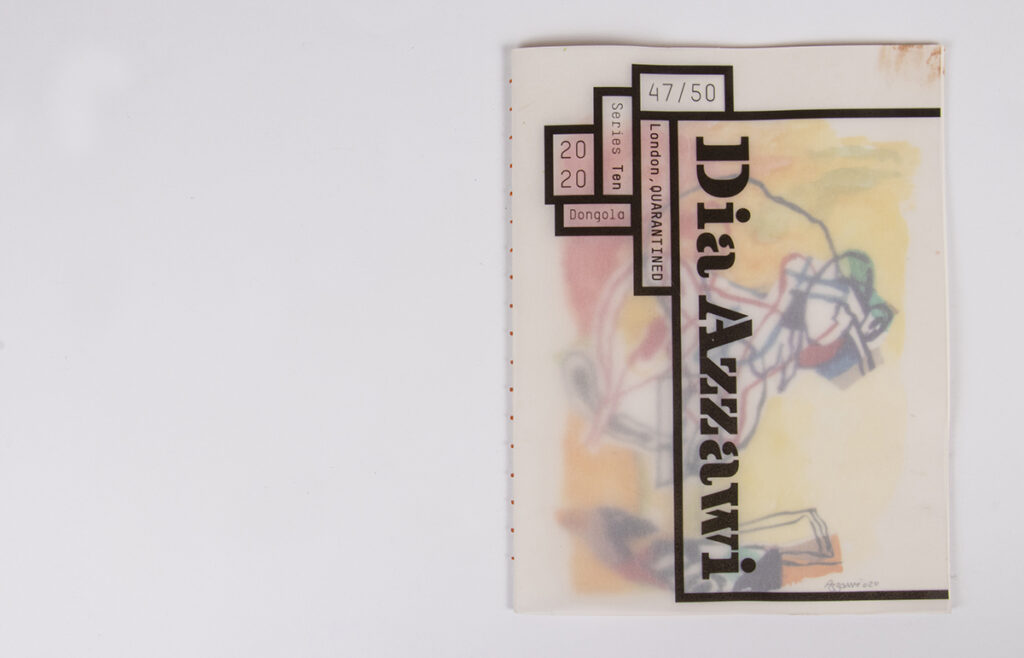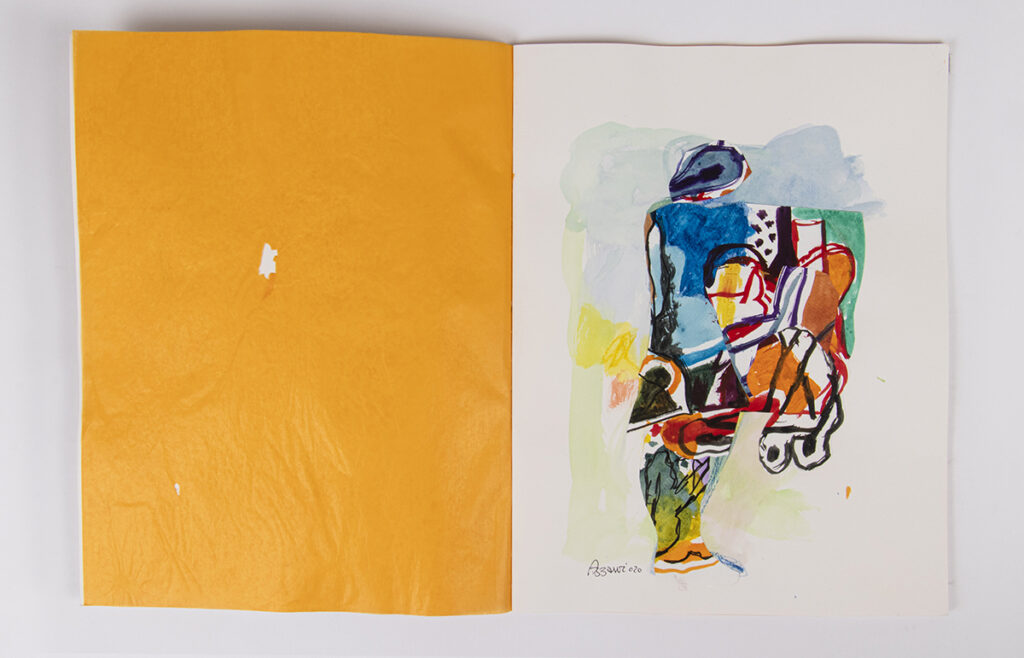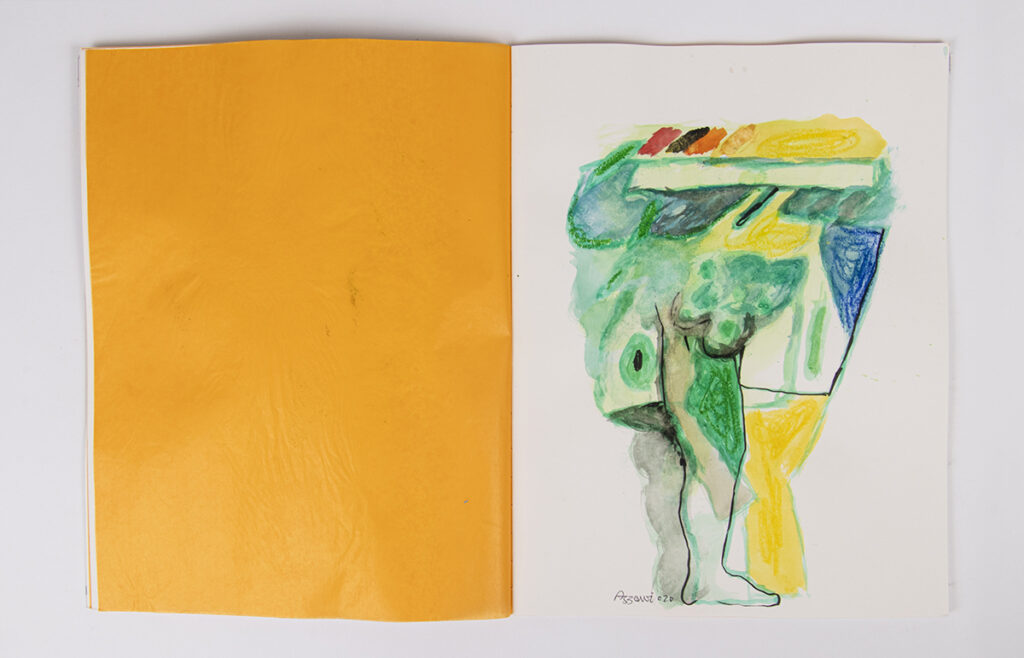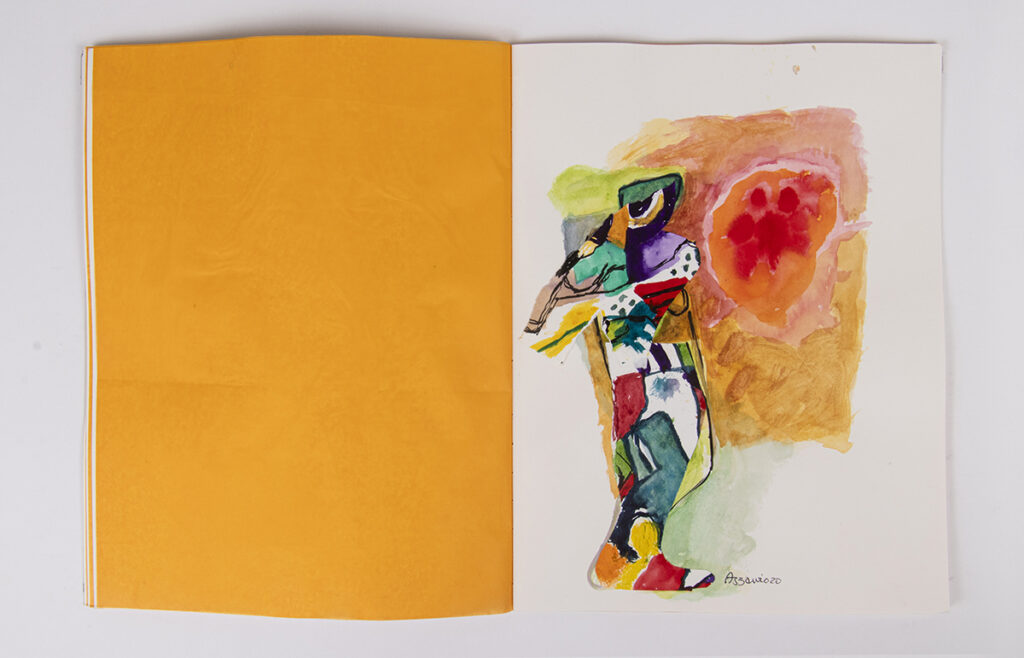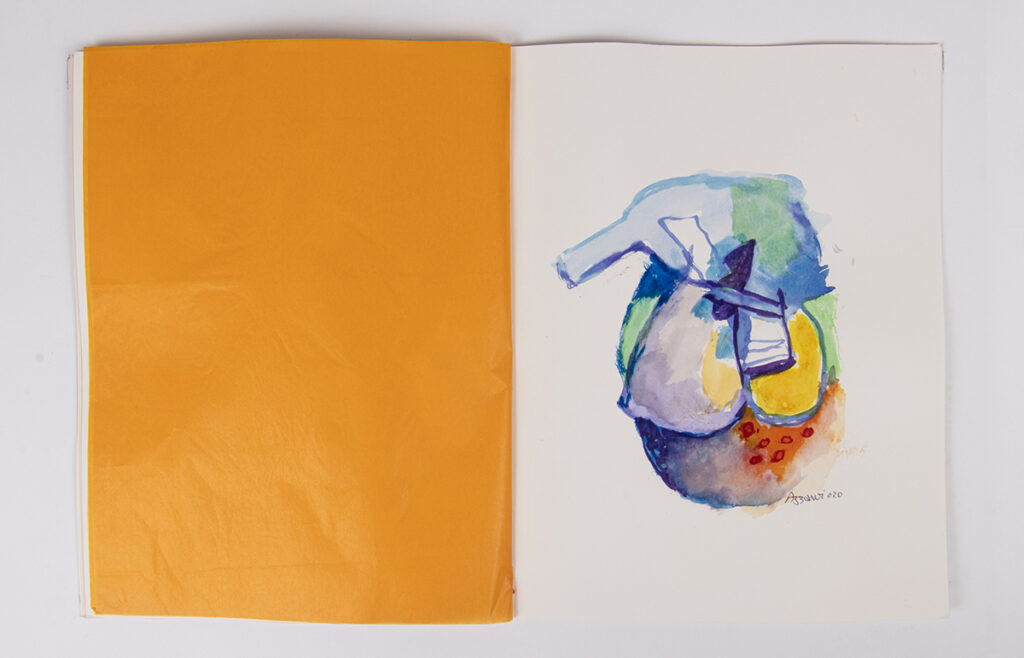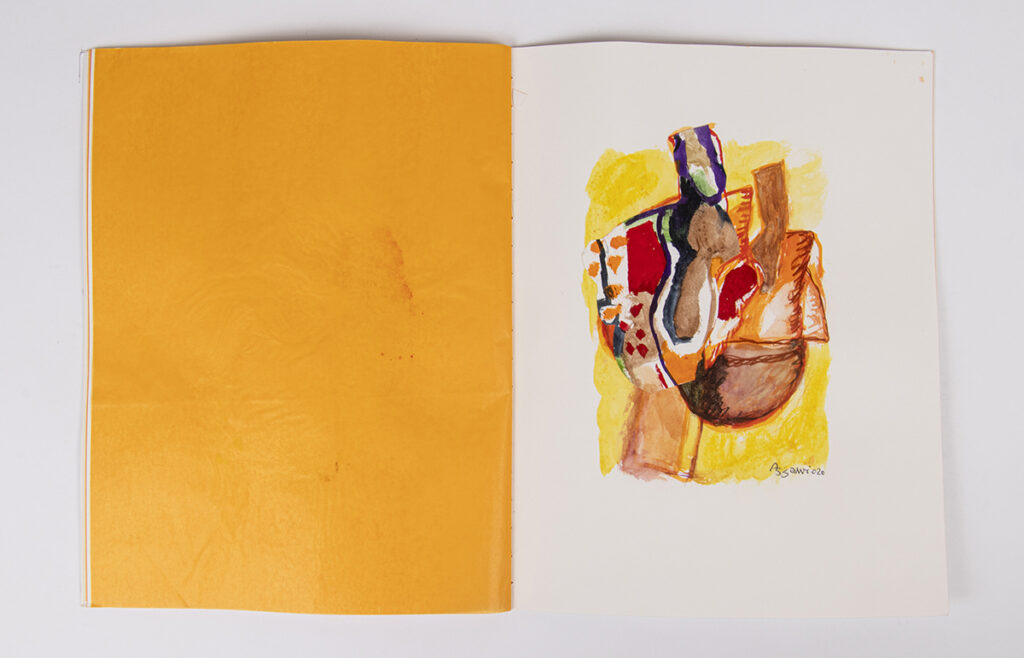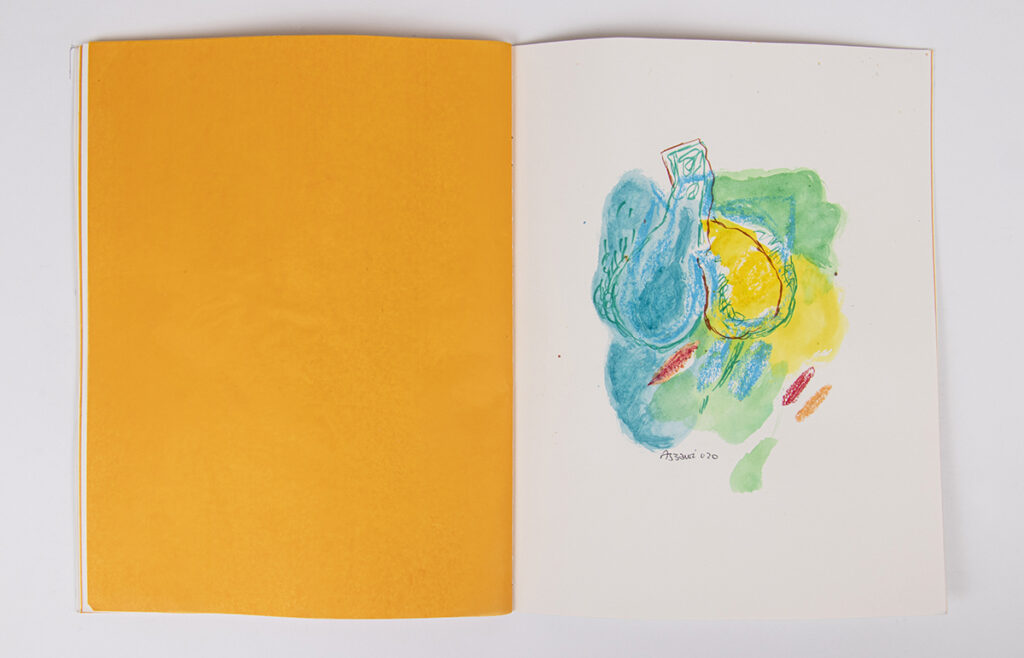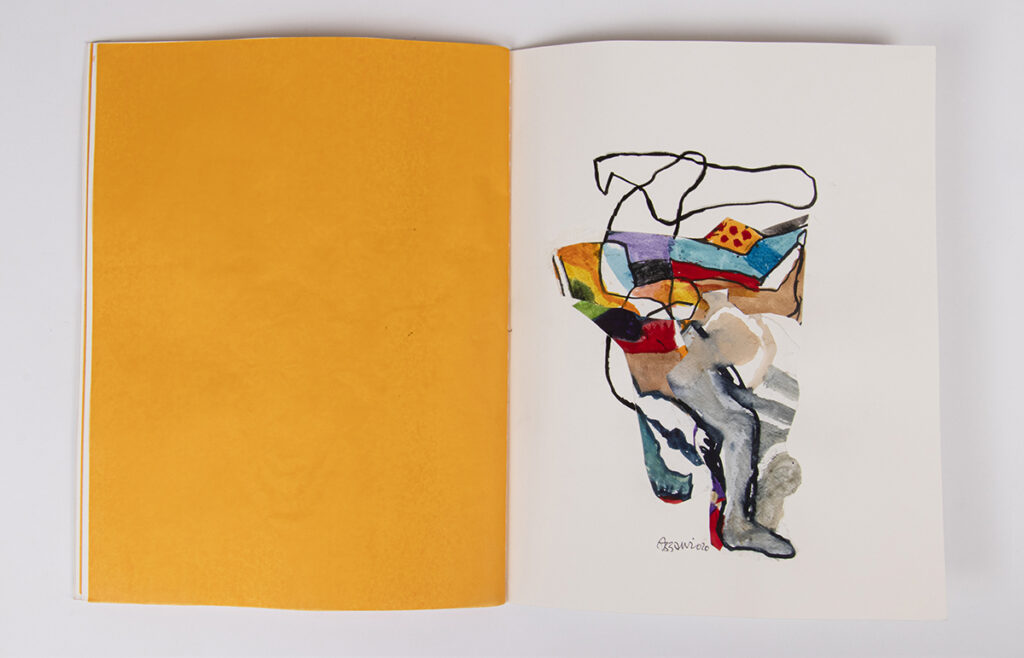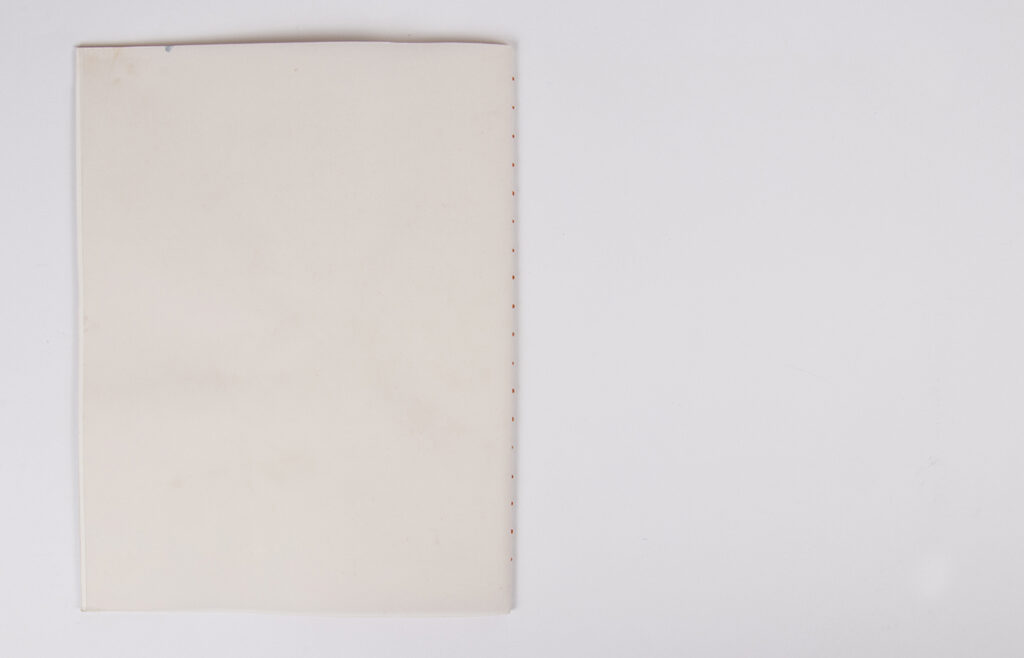 Biography
Dia al-Azzawi (b. 1939, Baghdad) is a central figure in Iraqi modernist art, founding the New Vision Group; joining the One Dimension Group; and, as secretary of the Iraqi Artists' Society, establishing the pioneering al-Wasiti Festival. In 1976, Azzawi moved to London and his work became influenced by world politics, especially injustice in the Arab world, supporting the Palestinian cause and that of the Iraqi people. Although primarily known as a painter and draftsman, he works in a variety of media, ranging from graphic design to monumental sculpture and both two- and three-dimensional printing. He earned a degree in archaeology from Baghdad University, and a diploma from the Institute of Fine Arts in Baghdad. Azzawi had a retrospective exhibition in Doha, Qatar (2016–17) and his work is in public and private collections worldwide.
Dia Al-Azzawi – Quarantined (محجوز) No. 2
Quarantined in London; For Cities Under Quarantine – The Mailbox Project