Death by Celestial Bodies
2020–21
Gold leaf, mixed media on paper
30 x 23 cm (closed); 137 x 23 cm (open); handstiched book transformed into leporello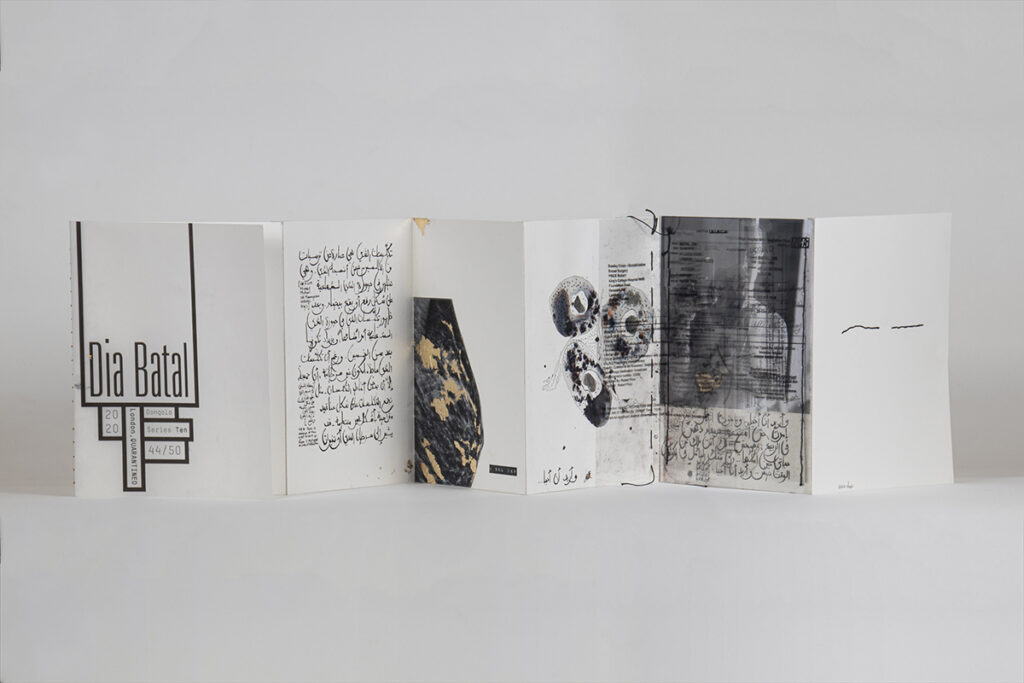 Artist's Statement
What looked like celestial bodies illuminating the ducts of my right breast at King's College Hospital will turn out to be the nightmare that will shatter my life.
Using drawings of cancer cells, collages of self-portraits, gold leaf, stitching, and Arabic medical and
poetic texts, Death by Celestial bodies is an attempt to tell my story of this disease.
It will be, at times, a force of change. One that will allow me to see the essential and be guided by one thing: the will to live. It can also become a conversation with death, at a time, unlike now, when it was not a concrete reality.
[…]
Death wait for me Death
until I clear my mind in Spring
and regain my health
[…]
Let the relation
between us be friendly and open
I'll give you my well-filled life
and you give me a view of the planets
[…]
Time is Zero
[…]
And I want
I want to live
—excerpt from "Mural" by Mahmoud Darwish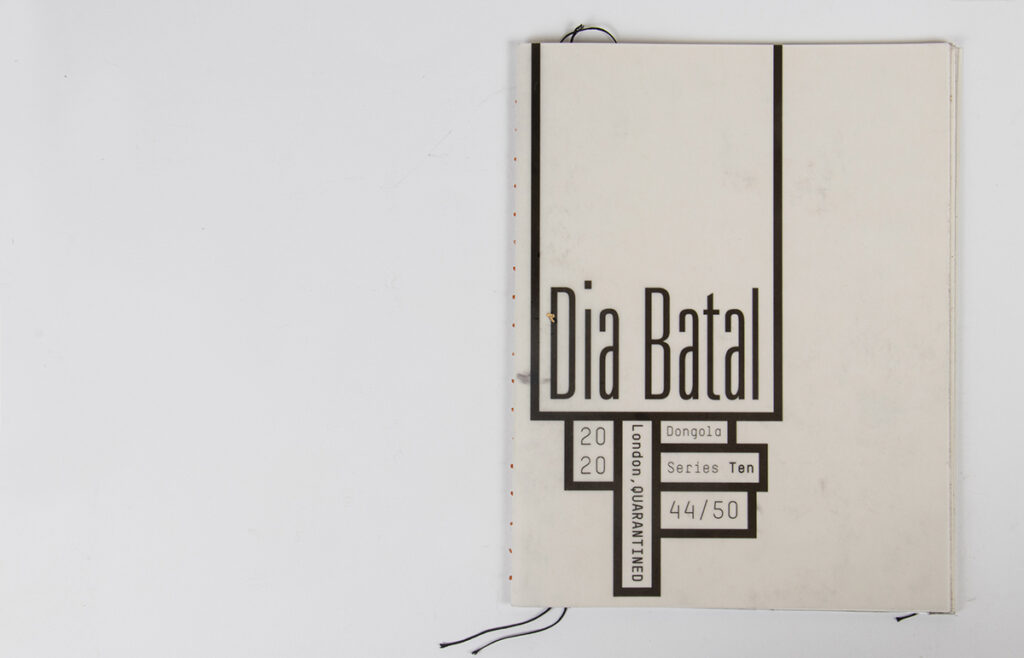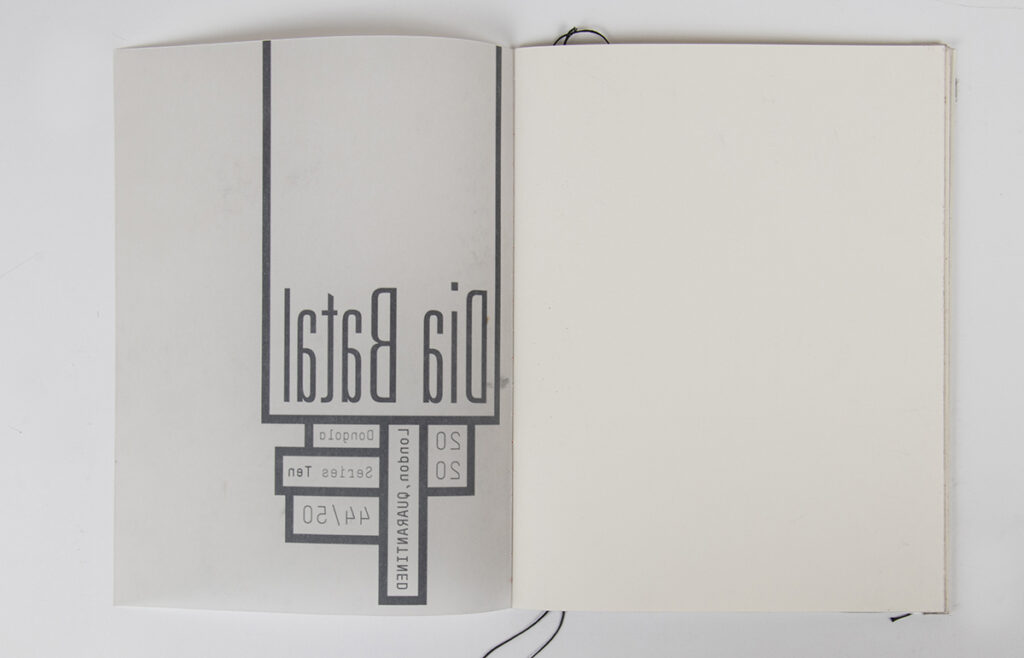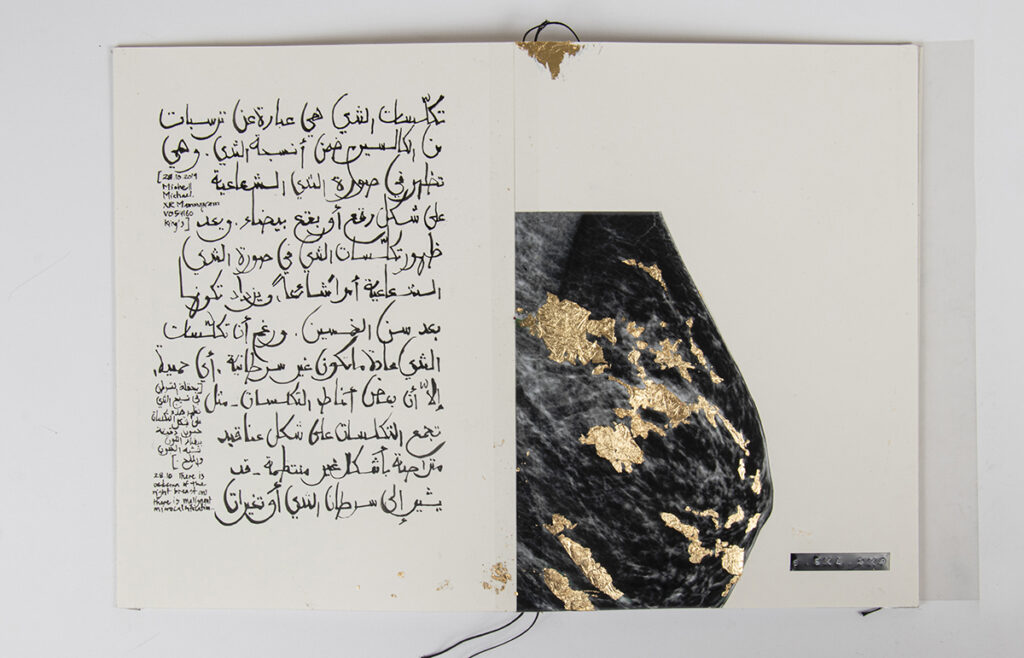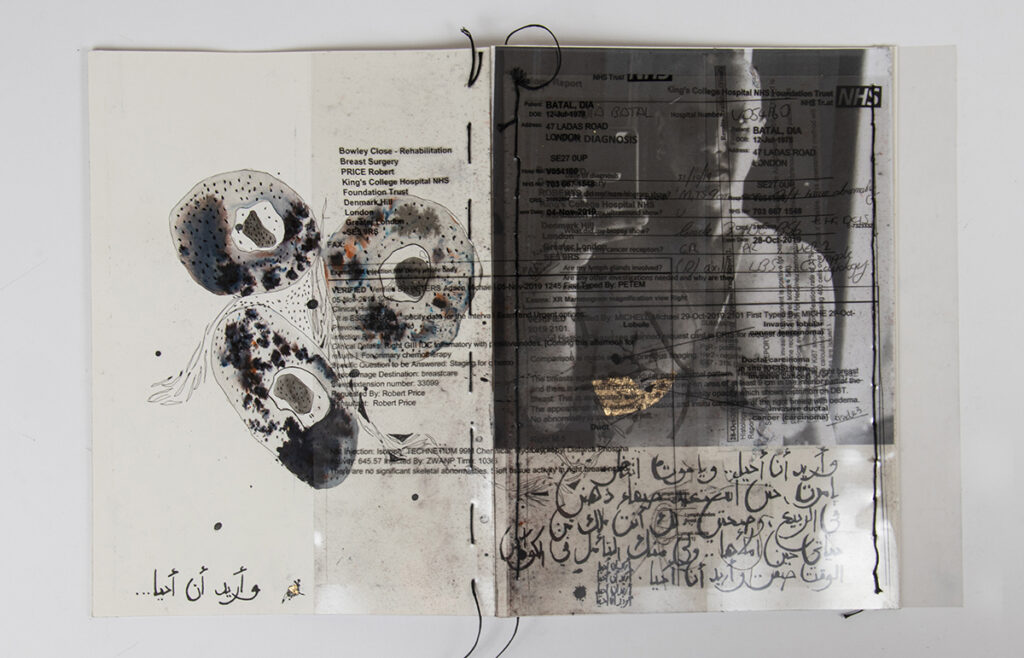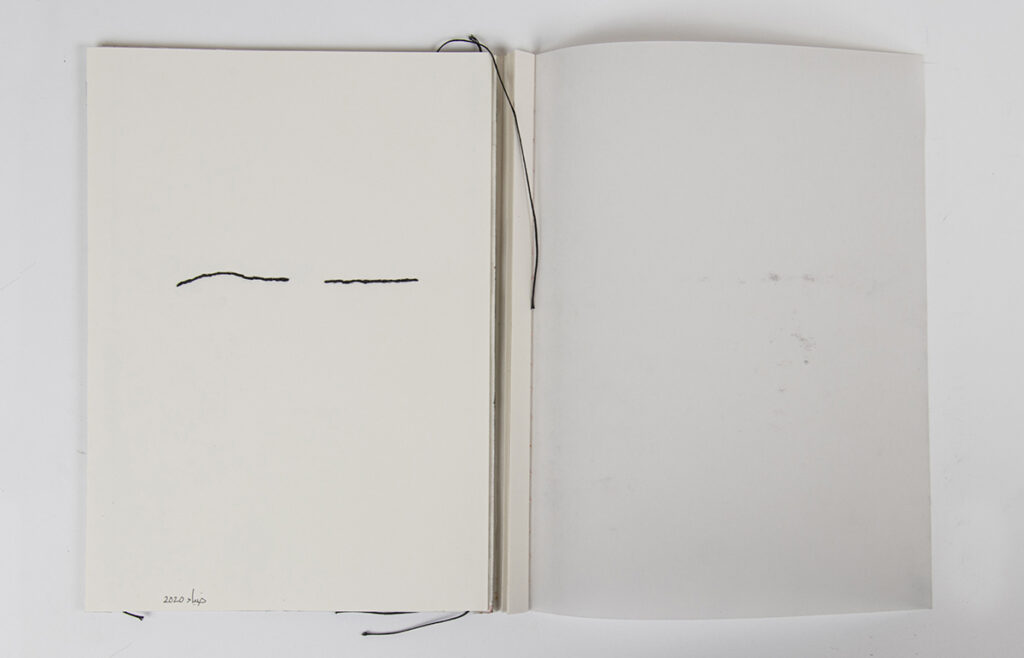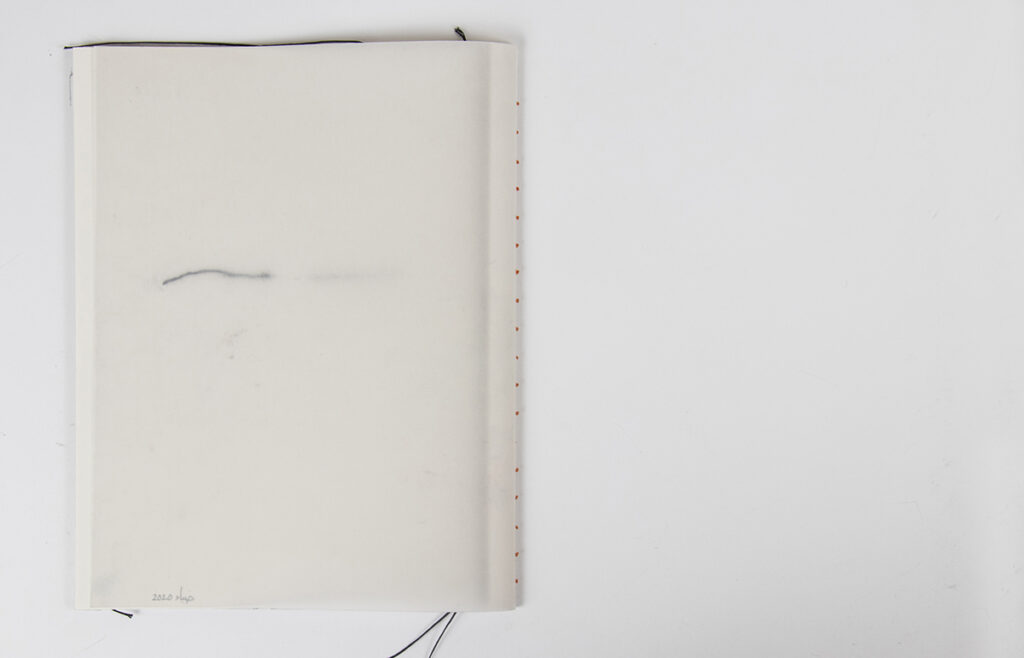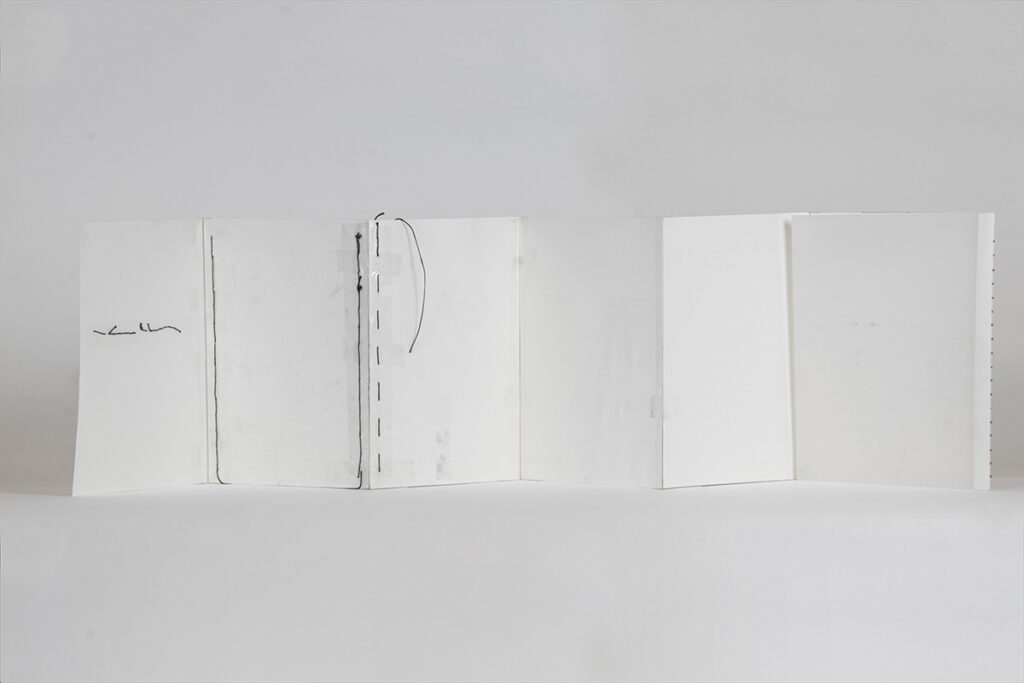 Biography
Dia Al Batal (b. 1978, Beirut) is a Palestinian artist who is currently based in London. Her context specific practice draws on her sociopolitical concerns. She borrows from historical aesthetics and mediums: the art of using language and calligraphy in private and public spaces to create artworks in a contemporary language. She employs extracts from Arabic literature and poetry, family archives, contemporary news reports and UN resolutions on human rights, to present a stark contrast between the aesthetic beauty, the poetic forms / compositions, and the brutality of the message. Batal completed her studies in Interior Architecture at the Lebanese American University in Beirut, then obtained an MA in Design: Critical Practice at Goldsmiths College in London. Dia's work has been shown in collective and solo exhibitions in Beirut, Amman, Dubai, Sharjah, Manama, Doha, London, Liverpool, Paris, and NY.
Dia Batal – Death by Celestial Bodies
Quarantined in London; For Cities Under Quarantine – The Mailbox Project