Aporia
2020–21
Collage of prints, lithography, wood lithography, and monoprints
30 x 23 cm; handstitched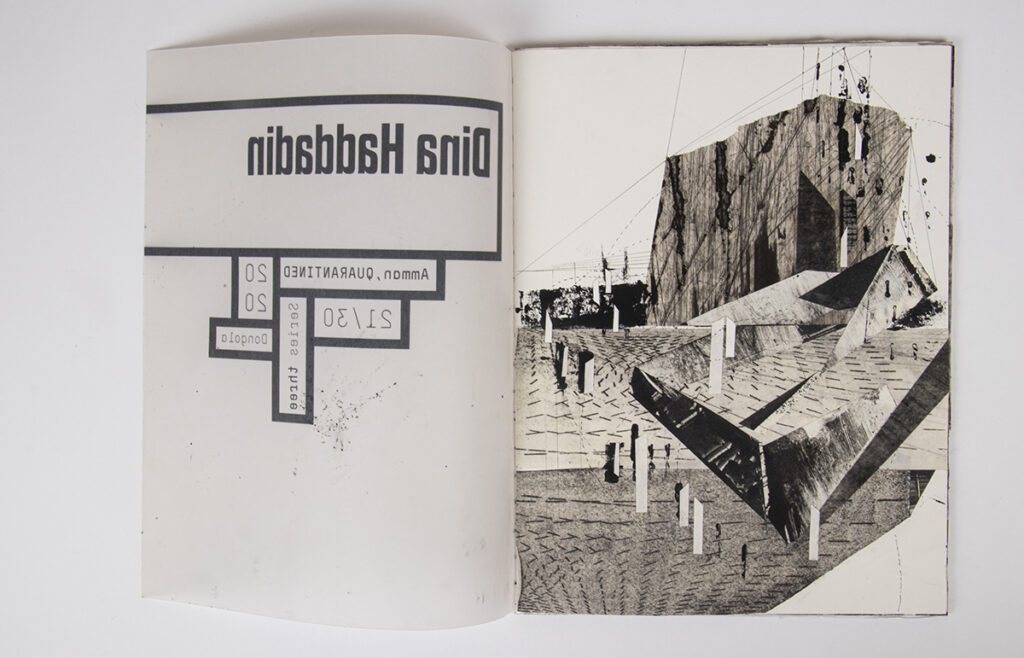 Artist's Statement
Aporia is the ancient Greek state of puzzlement, or a declaration of doubt; its two morphemes separated (a/poros) translate to without/passage.
During times when one has lost the horizon amid uncertainty, difficulty, and doubt, the state of aporia is a good descriptor … paradoxes juxtaposed and points of indecision undermine, dismantle, and deconstruct.
How can one find possibility in many fragments, create a system from chaos, and render perspectives with visibility and reason? In this book, both the process and the outcome, the art and the artist state, reflect the concept of aporia. An edgeless work, where pages represent a void transformed into a spatial interpretation of the state where possibilities conduct its own structures.
From my home studio, during the various stages of lockdown, I built pages from many fragments; drawing from my old prints and printing from new plates … generating a sum of shapes, textures, and patterns: a process with no framework. I allow these entities to float on the blank pages for weeks at a time, moving them freely yet with uncertainty and doubt, building numerous possibilities, generating multiple images and compositions … and then like a puzzle, carefully layered, juxtaposed, and interlocked to symphonize the final pieces. I am trying to make sense of the chaos and measure uncertainty through each page.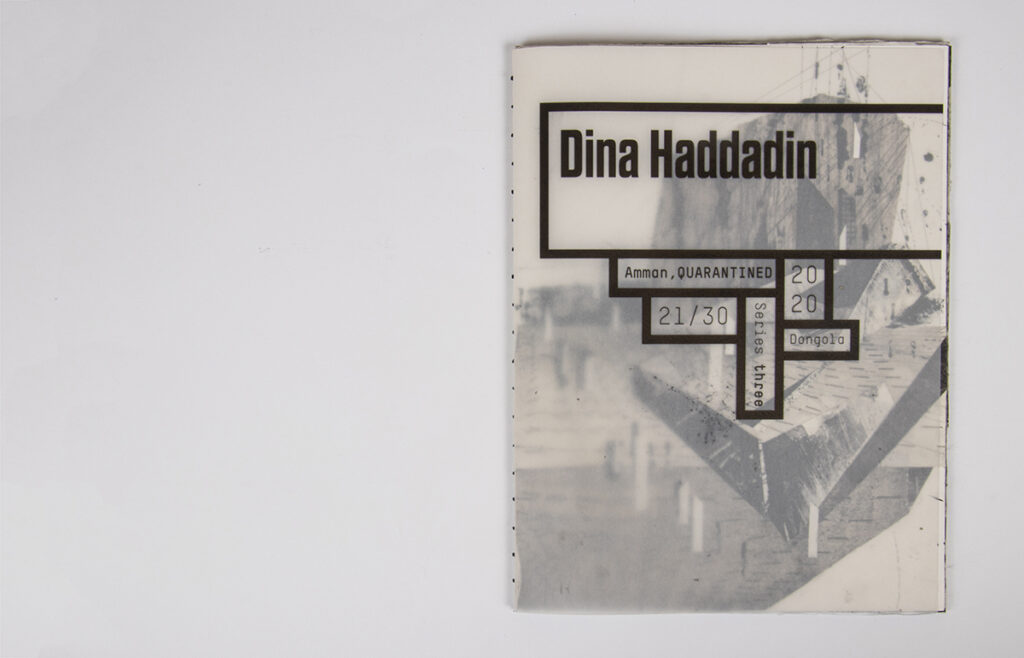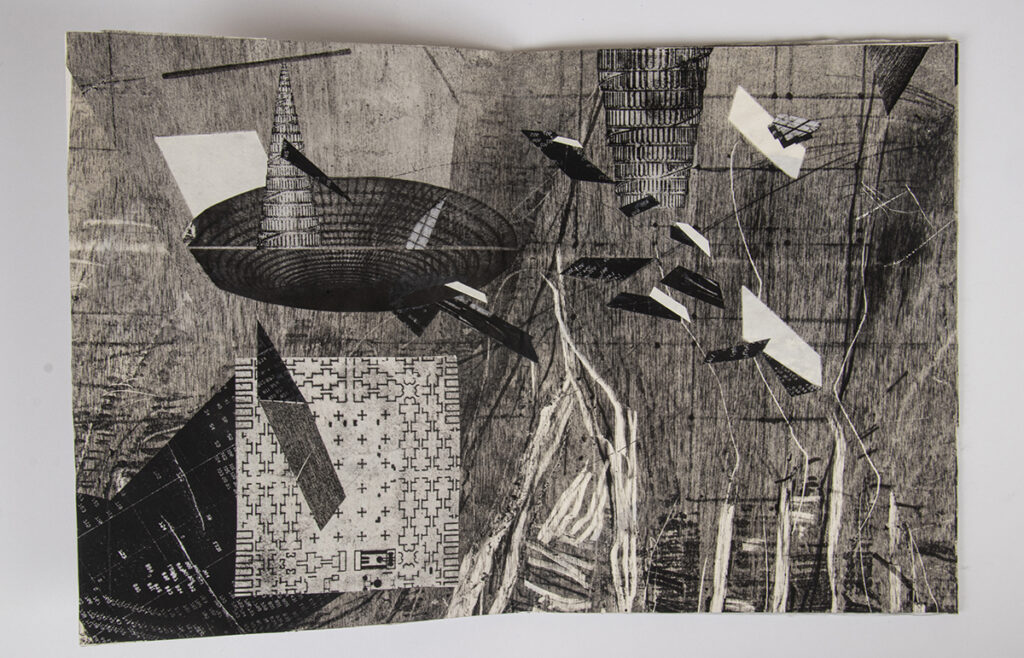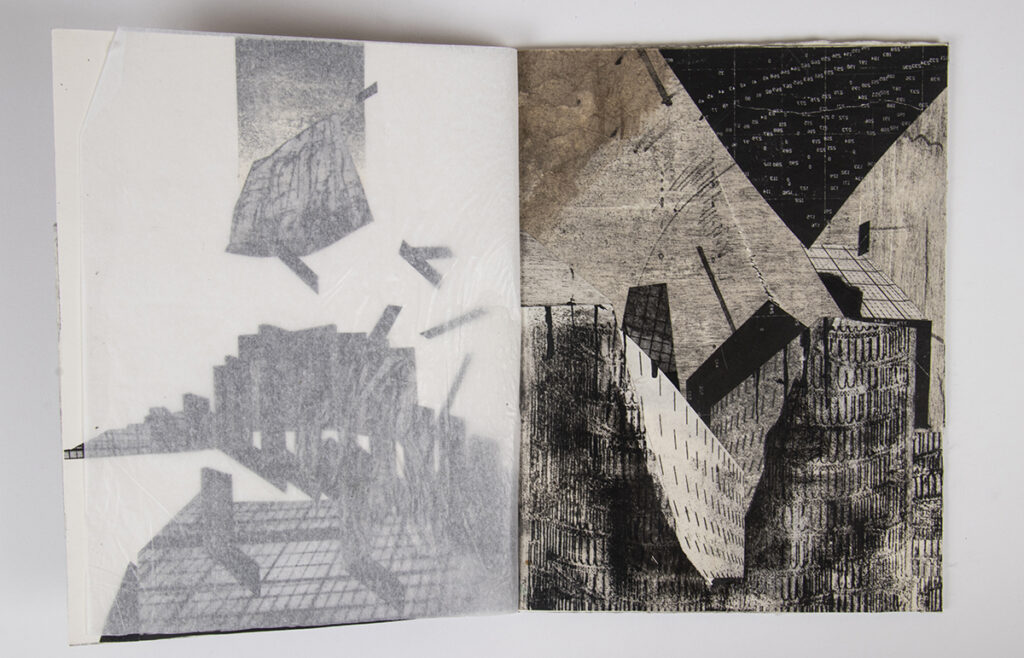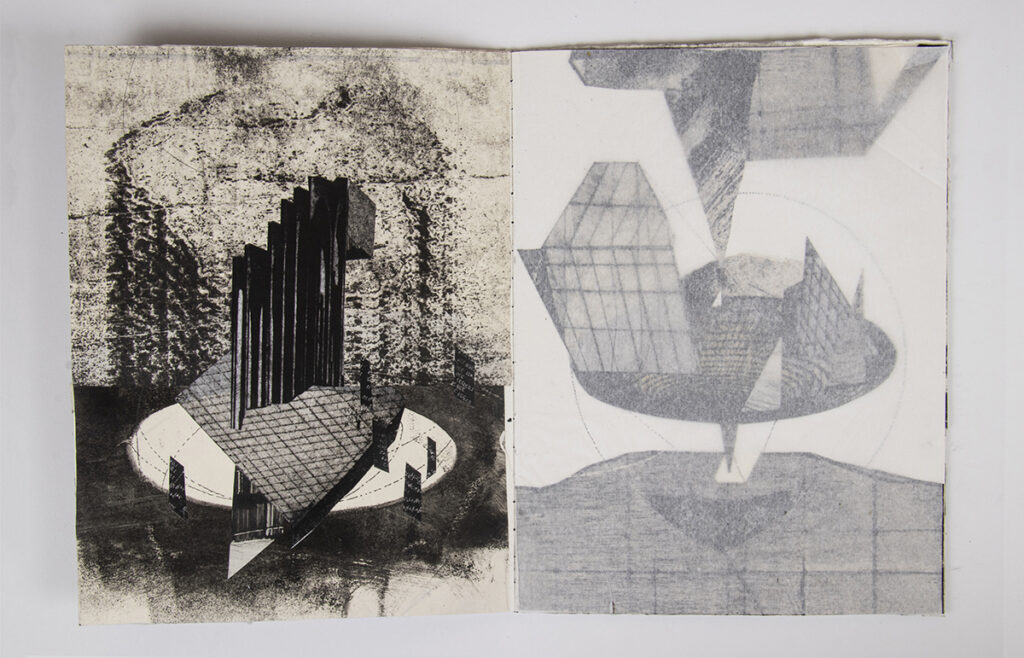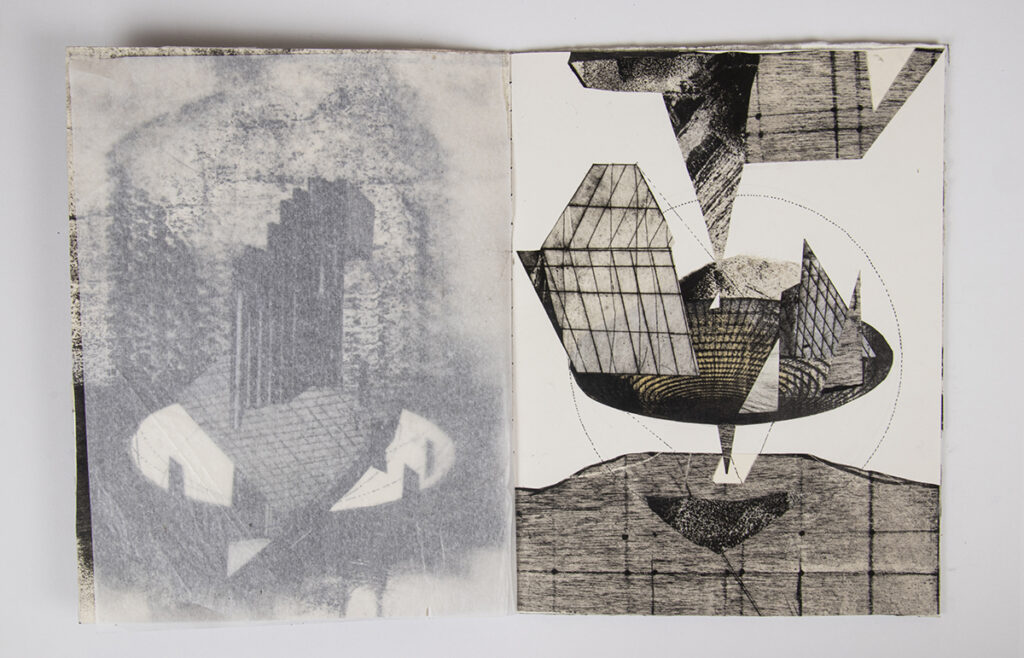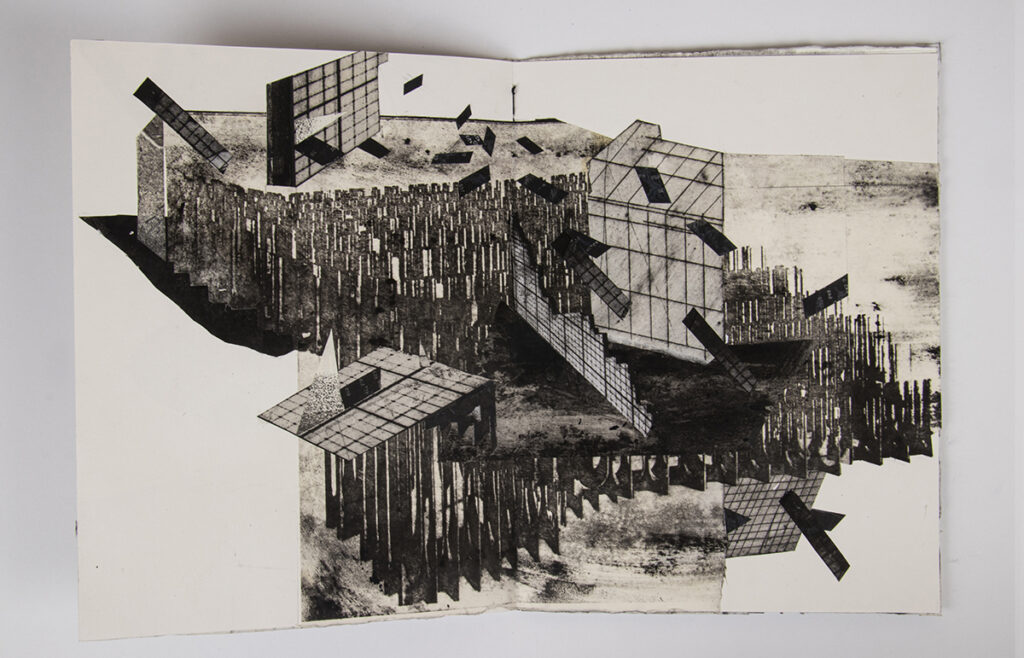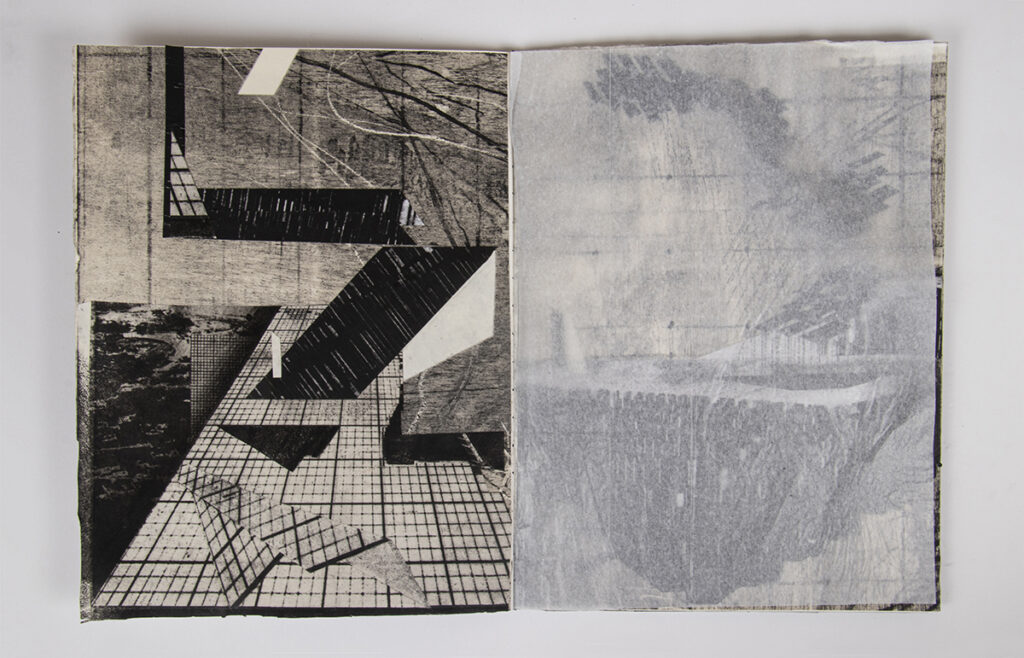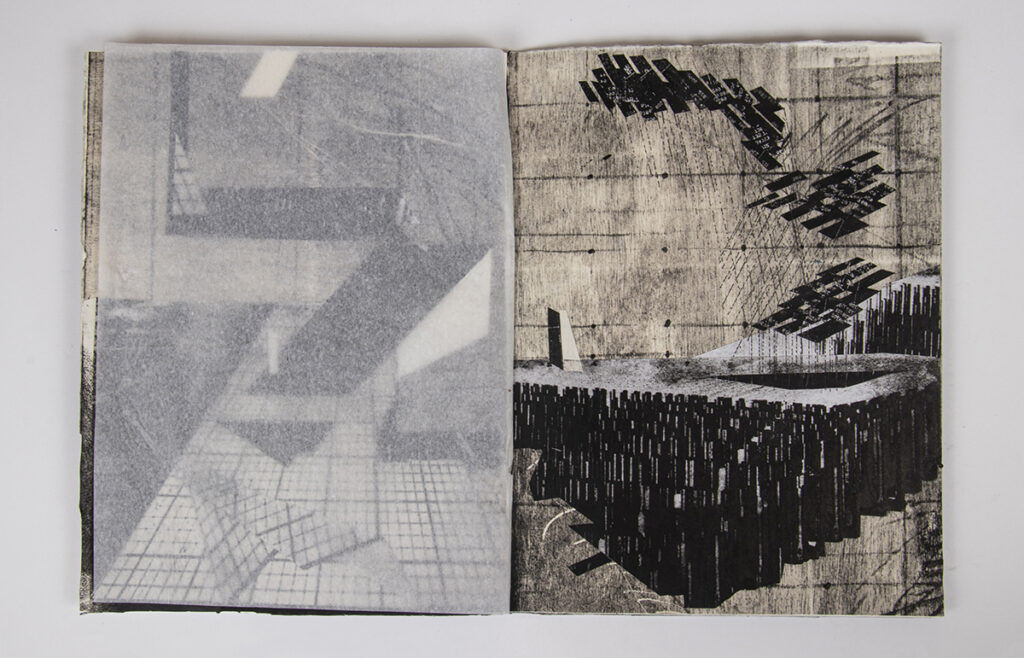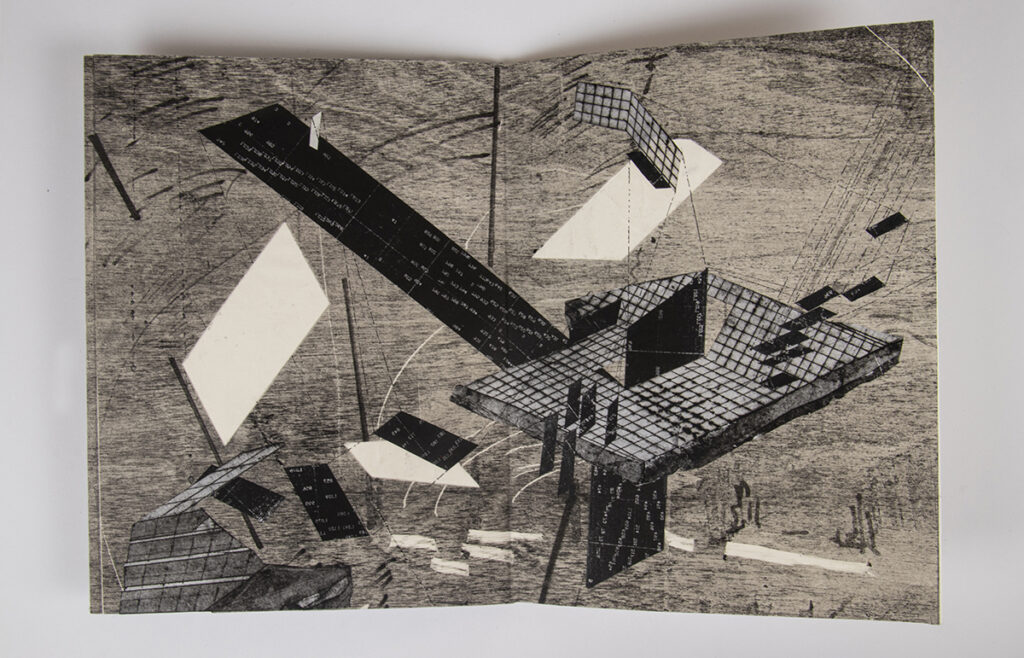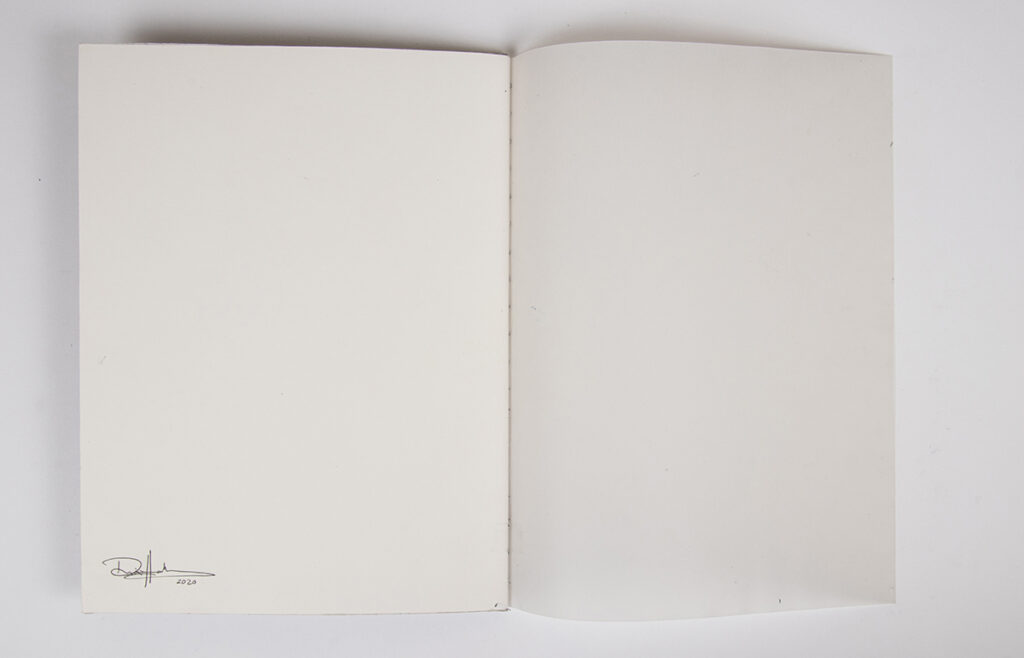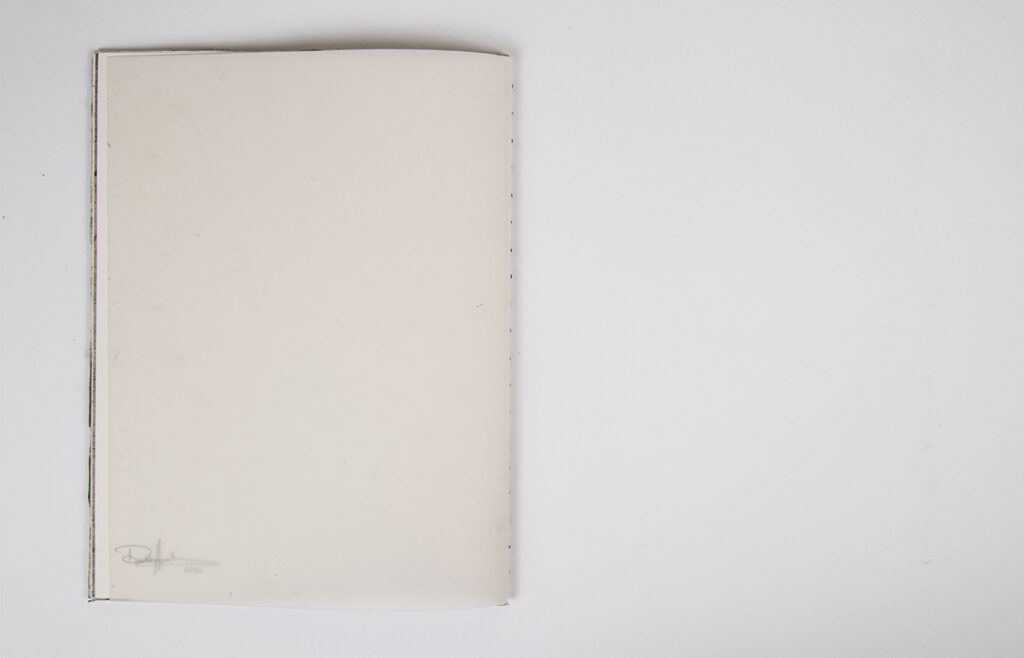 Biography
Dina Haddadin (b.1983, Amman) is an architect and a multidisciplinary visual artist. Her interests combine various techniques, from the traditional painting and printmaking to the experimental performative and video art, creating multilayered works that examine issues around inclusivity, architectural impermanence, and the obsession with eternity and power in our changing urban geographies. She holds a BA in Architecture from Jordan University of Science and Technology and continued her studies in fine arts at the School of Visual Arts in New York. She is an Arab Fund for Arts and Culture (AFAC) 2015 grantee and was one of two curators for the internationally recognized Amman Design Week's first two editions. Haddadin's works are in the collections international embassies and institutions in Washington D.C., Baltimore, Maryland, New York, Budapest, London, Qatar, Dubai, and Amman.
Dina Haddadin – Aporia
Quarantined in Amman; For Cities Under Quarantine – The Mailbox Project