al-Niffari (النفري)
2021
Acrylic on paper
30 x 23 cm; handstitched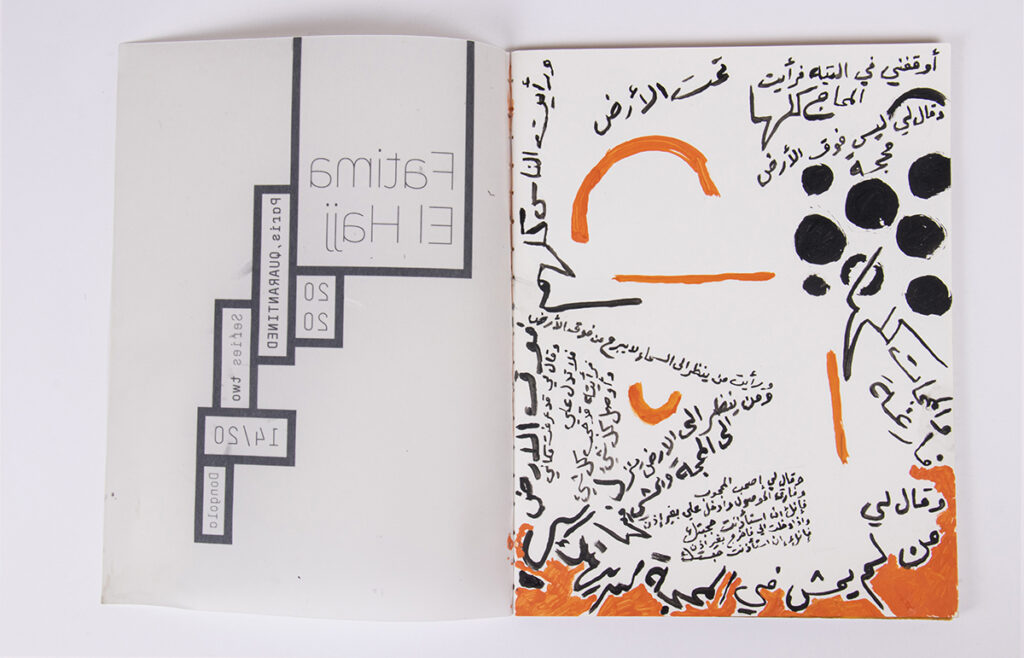 Artist's Statement
[Transcribed and translated from a voice note]
Suddenly we were imprisoned by Covid. Very suddenly.
It was a reality we couldn't comprehend. Nature became cut off, nowhere was accessible. At home, I didn't have much to do other than paint. While it is a beautiful thing to draw without feeling the weight of being imprisoned, quarantine meant that we weren't really free. This realization caused pain and uncertainty: Were we ever going to be relieved of this state—and when?
Throughout my life, in tough situations, especially psychological ones, there are two realms that I rely on: nature and books. Since nature was off-limits, my only refuge was reading.
I stumbled upon al-Neffari, and it wasn't the first time. I began a new journey with the manuscript under the weight of Covid. This time the book impacted me in a deeper and more meaningful way, it brought me peace. It brought balance to the feelings and condition I was trying to capture—it was a journey toward finding a way to express myself again, at a moment where I felt Covid had robbed me from this gift.
With al-Neffari I stopped feeling the weight of time. It wasn't just pleasure, it was transcendental. I ended up creating a whole body of work from this reading.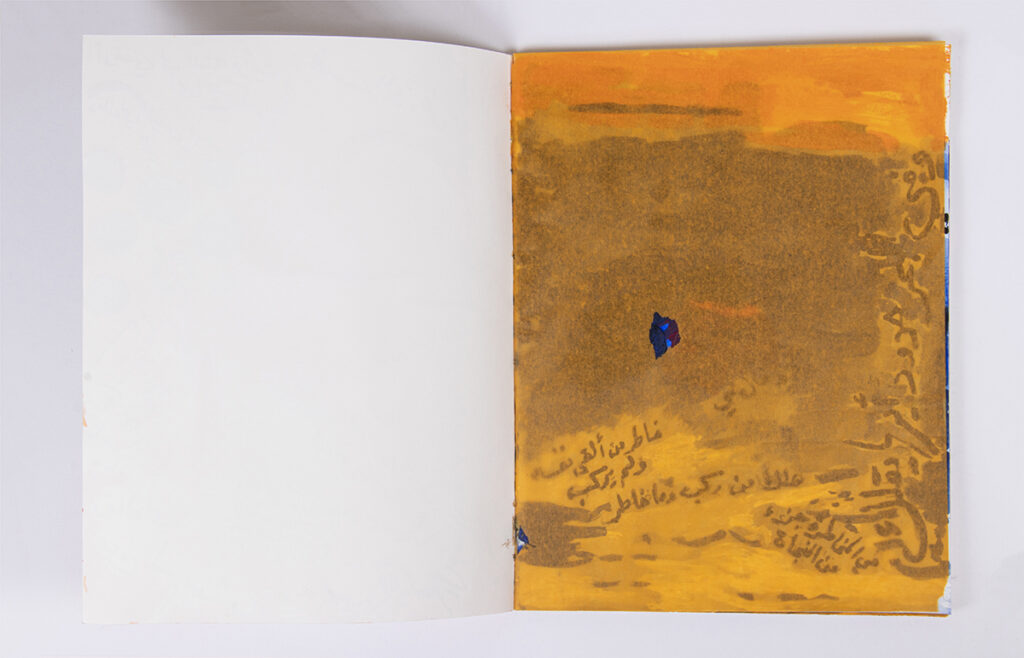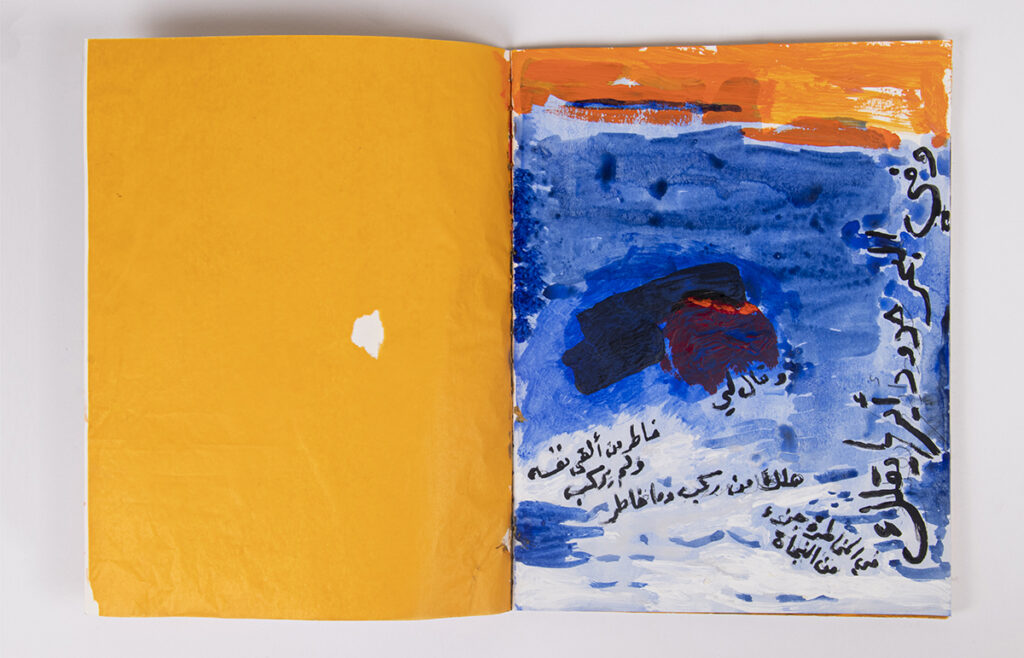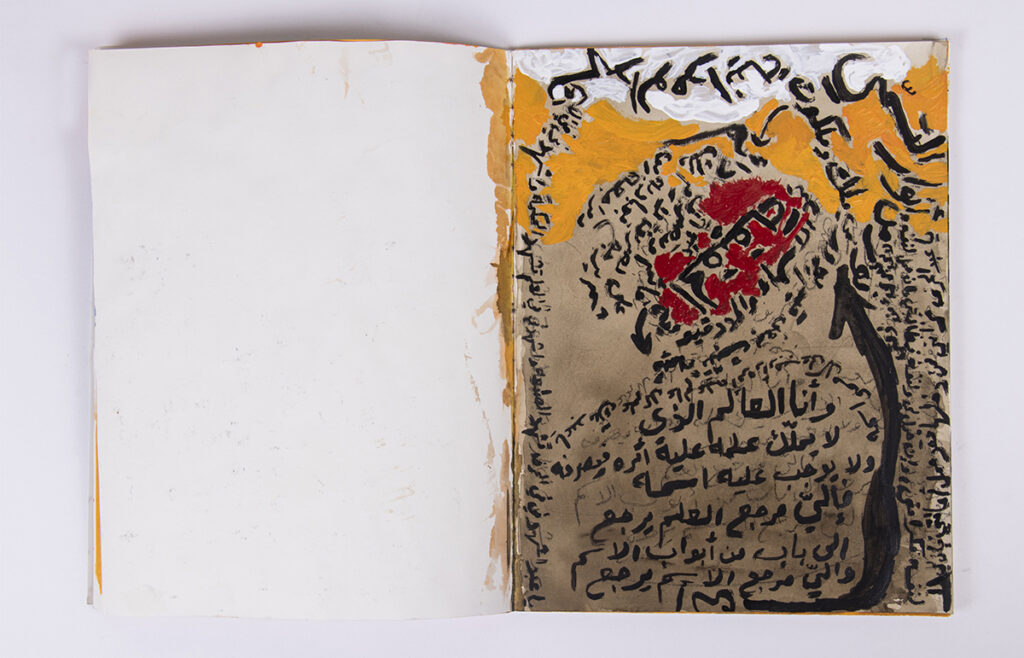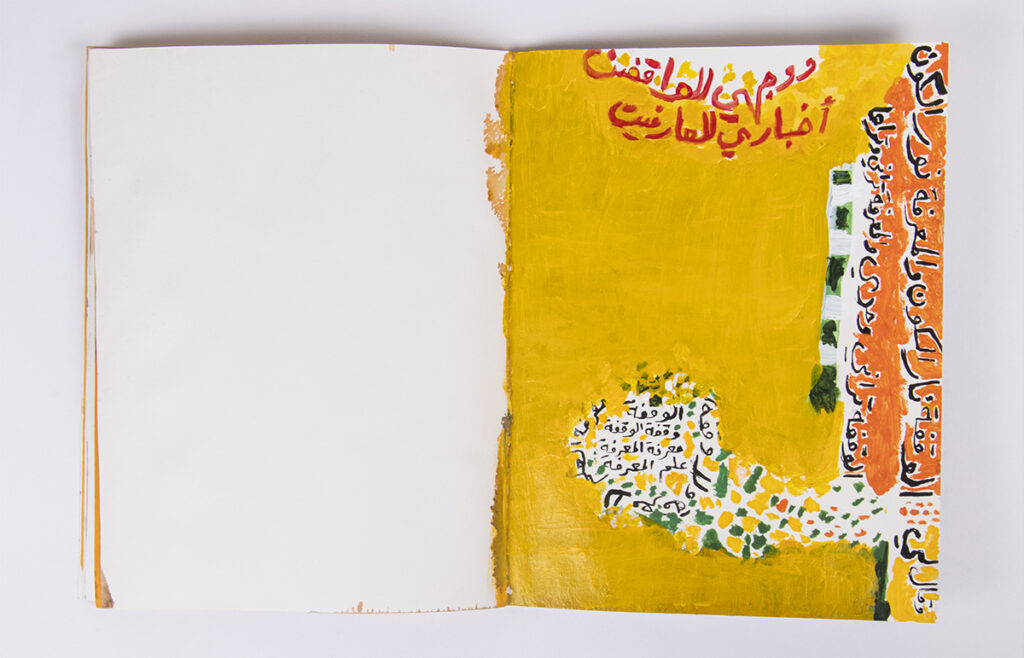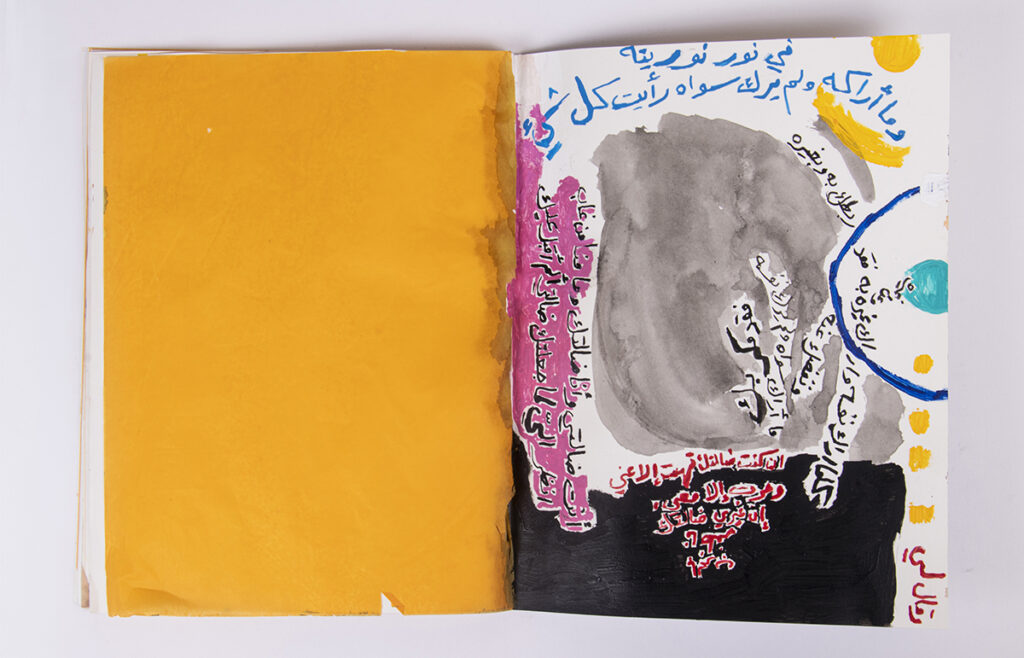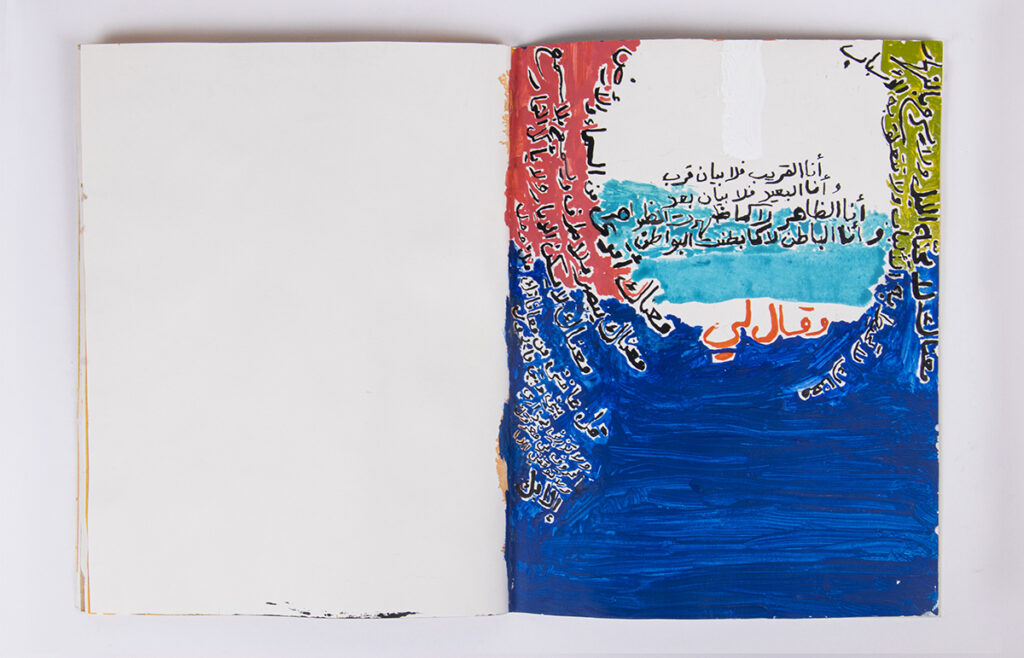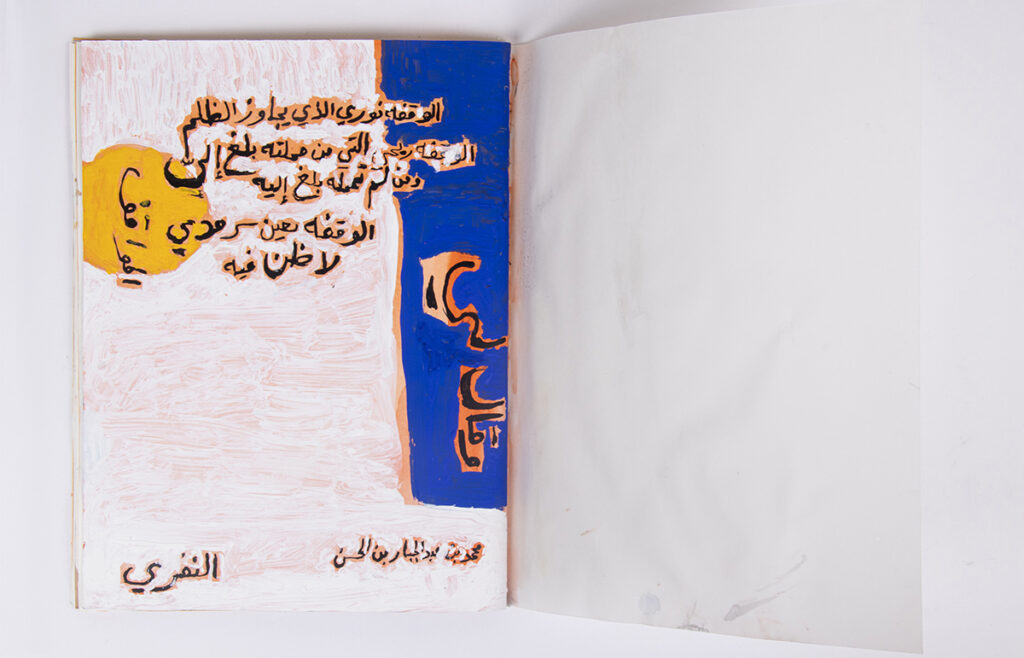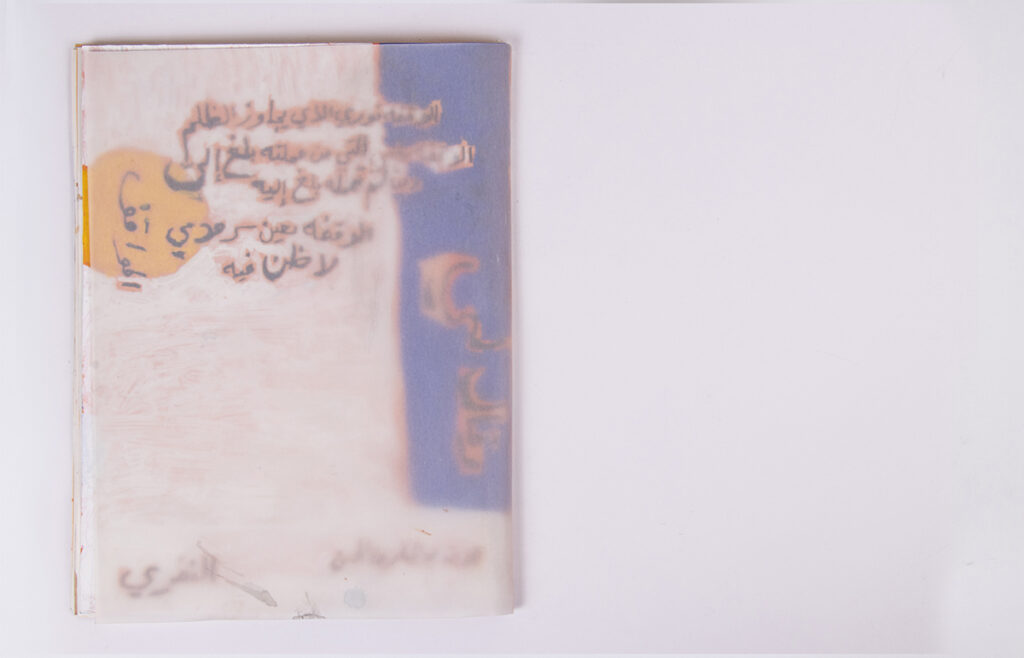 Biography
Fatima El-Hajj's (b.1953, Lebanon) paintings show an absence of concession, a search for a personal world, and for a harmony that is born from contradictory sentiments, between tranquility and revolt, dreams and doubt. She paints most often at a large scale on canvas or panels, and as comfortable working with oils as acrylics. As a colorist, she does not ignore the effects of her materials. Movement, light, and suggestions of form work together in her pieces, sometimes to the point of taunting abstraction. El-Hajj graduated from Lebanese University's Fine Arts Institution, then completed a second degree at the Leningrad Fine Arts Academy and finished her schooling with a degree from the École nationale supérieure des Arts Décoratifs, Paris. She taught at the Beirut Fine Arts Institute from 1985 (the year she was awarded the Picasso Prize) until 2017. Since 1986, she has shown regularly in Lebanon, Spain, and France, as well as in Kuwait, the United Arab Emirates, Bahrain, Syria, Morocco, and Qatar. Her work is in the Institut du mond arabe's permanent collections, among others.
Fatima El Hajj – al-Niffari
Quarantined in Paris; For Cities Under Quarantine – The Mailbox Project