UNTITLED
2020–21
Newspaper clippings, typography, solar panel
30 x 23 cm (closed); 137 x 23 cm (open); leporello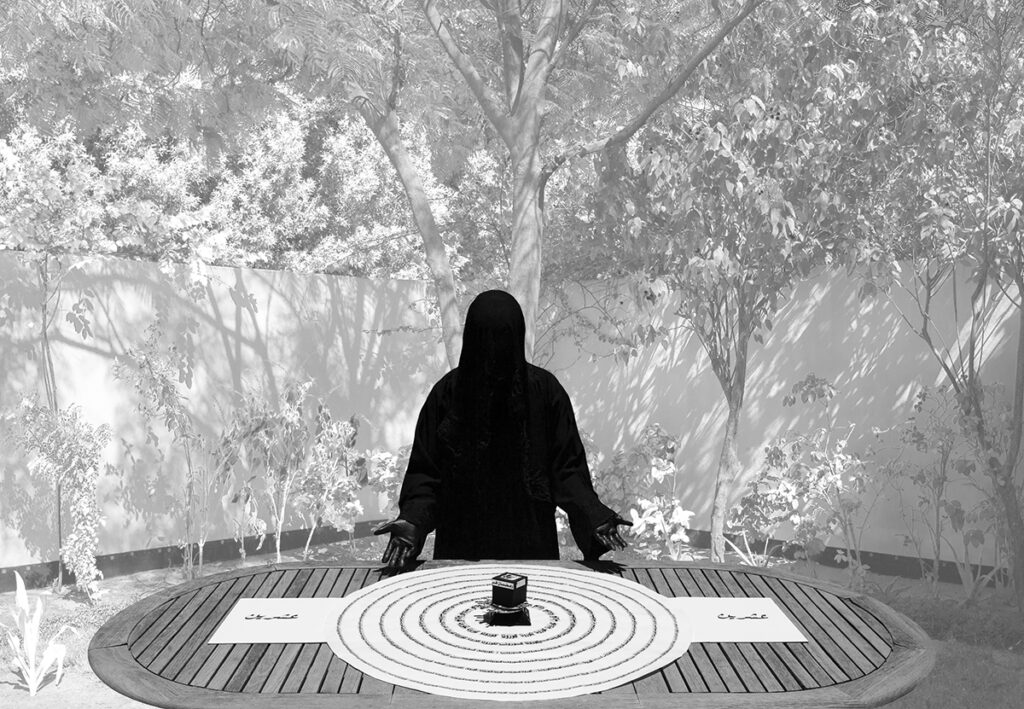 Artist's Statement
It's a potent story of what too much inner reflection can do to a human. Very quickly I became depressed. Missing the mere touch of a handshake or friendly hug, confined and suffocated behind a mask. Once filled with ideas, I could not bring myself to make art of any sort, to even get myself out of bed. I doubted myself and felt that perhaps I would never come up with ideas again. Yet somehow, I felt that with faith and time things would go back to normal.
Then out of the blue I got the blessing I so needed: an invitation to be part of this project. I was sent a handmade book from Lebanon and had two months to produce a unique art book relating to our time in quarantine. Somehow it felt sacred.
I decided to use the daily paper, Akhbar AlKhaleej. I realized that there was a wealth of art and typography, dated and ready to be assembled into collage. This also brought into focus how serious the virus was, overshadowing all other news.
With Ramadhan approaching and the sight of our holy land, Mecca, void of people, and pilgrims not being allowed to worship there, the idea struck me … This virus was in its own way making us fast: depriving us from so many facets of life that we are accustomed to. I imagined the collected examples "corona" in Arabic as pilgrims performing Tawaf, the ritual of Muslims going around the Kaaba seven times. I arranged the words in a circular motif, all facing outwards, almost like a magnet repelling as opposed to attracting. Instead of the pilgrims circumambulating, it was the Kaaba, defying the essence of God.
~ Excerpt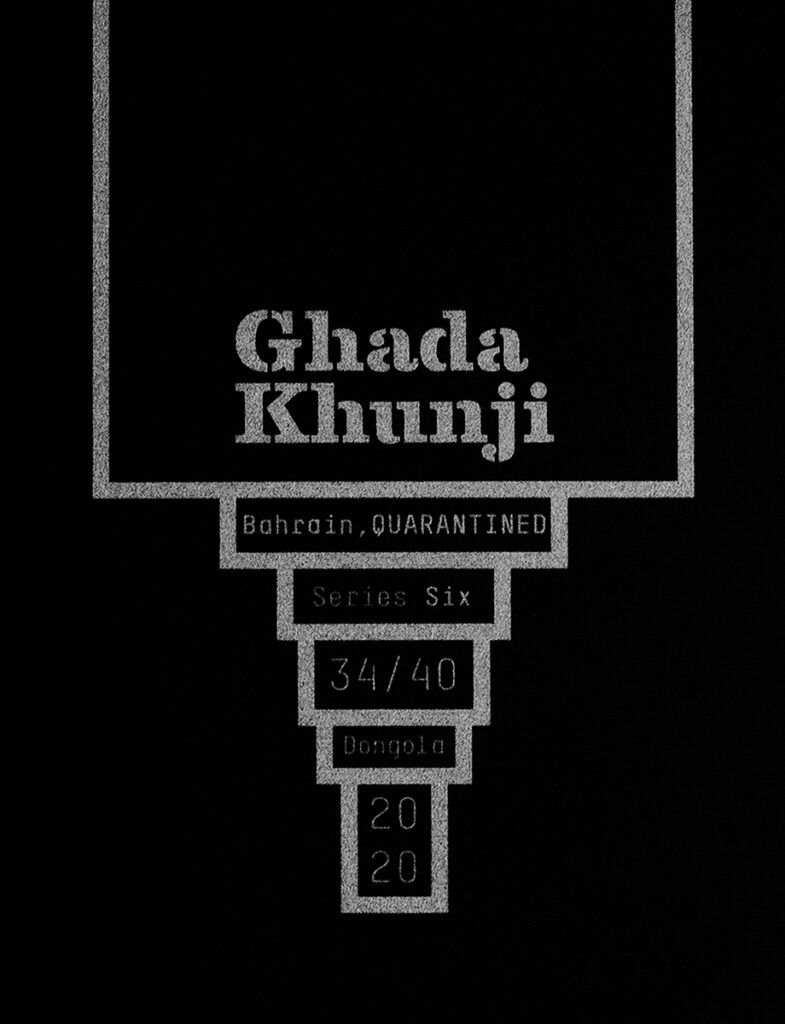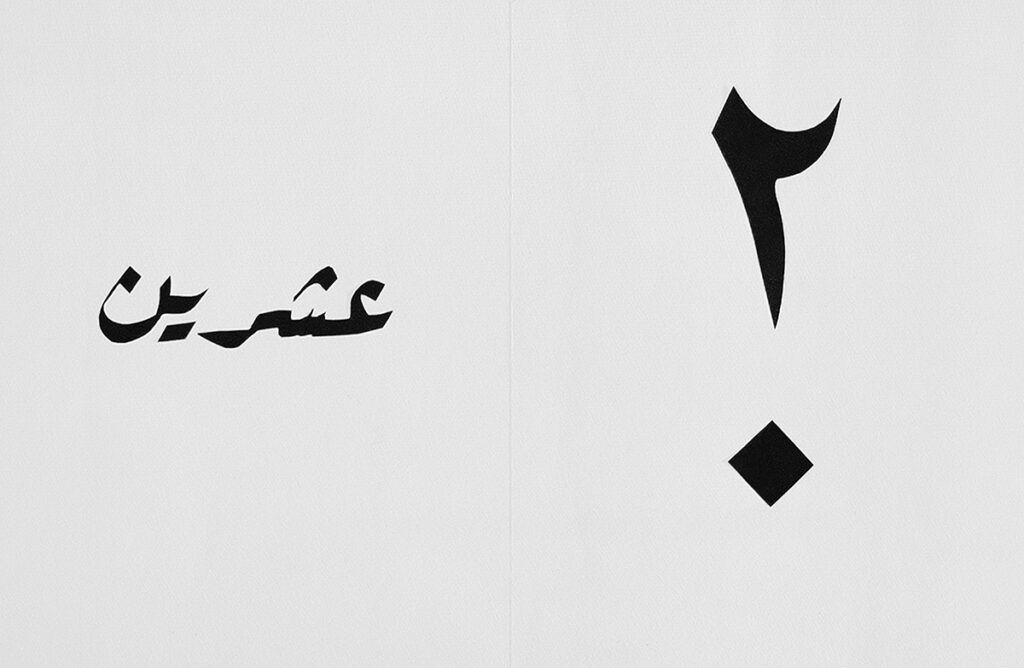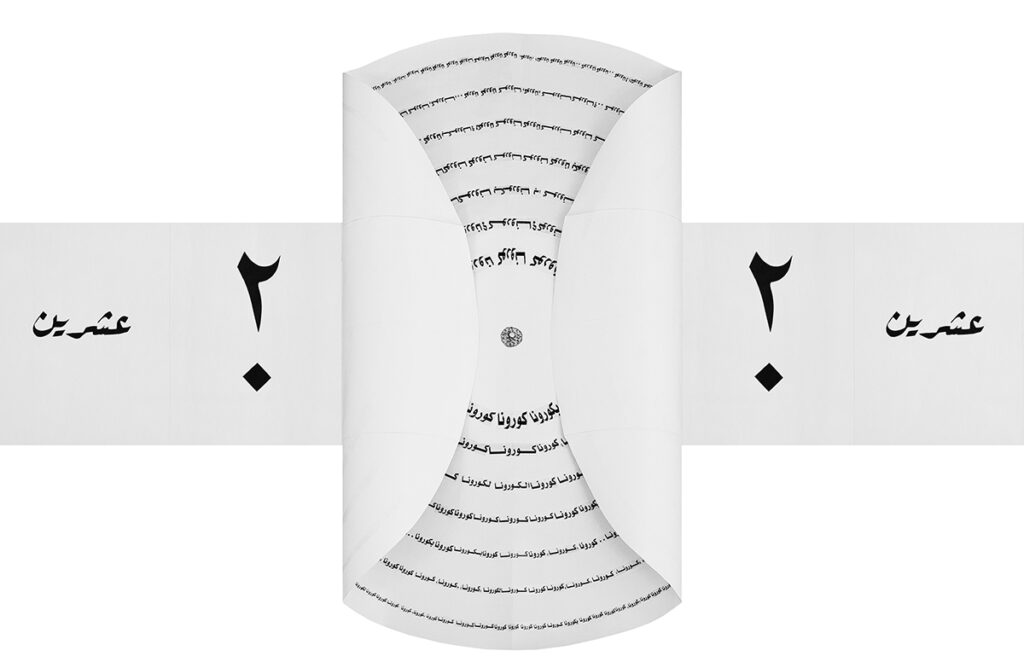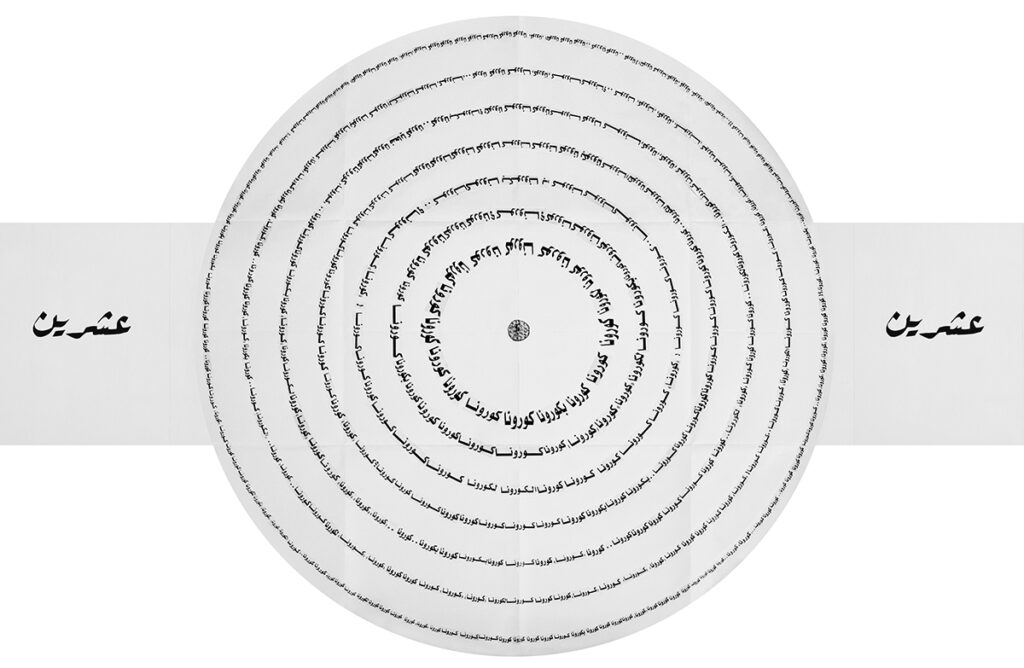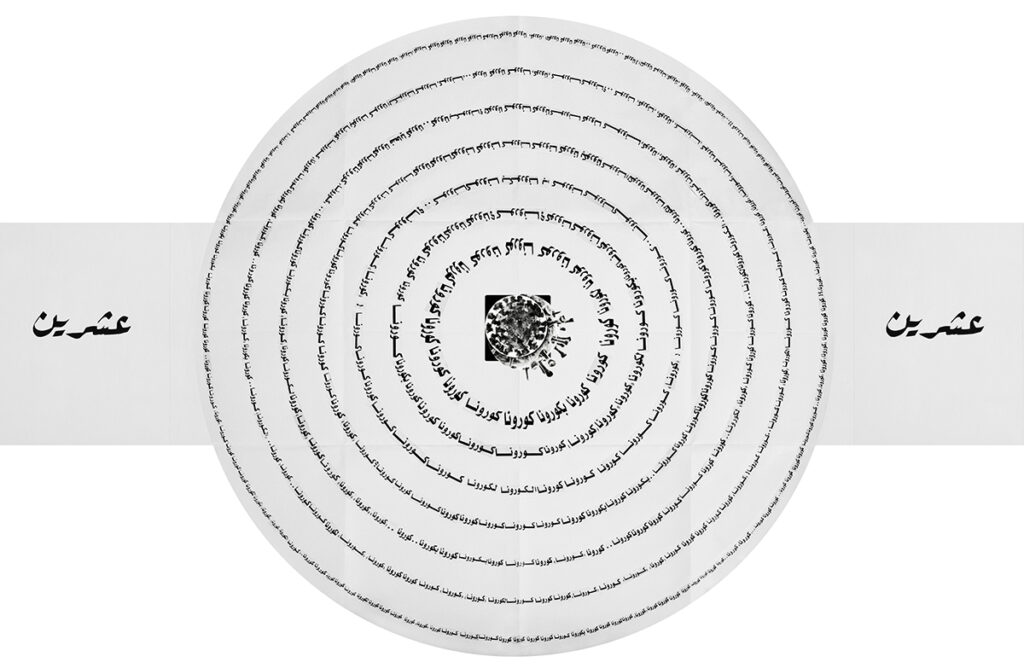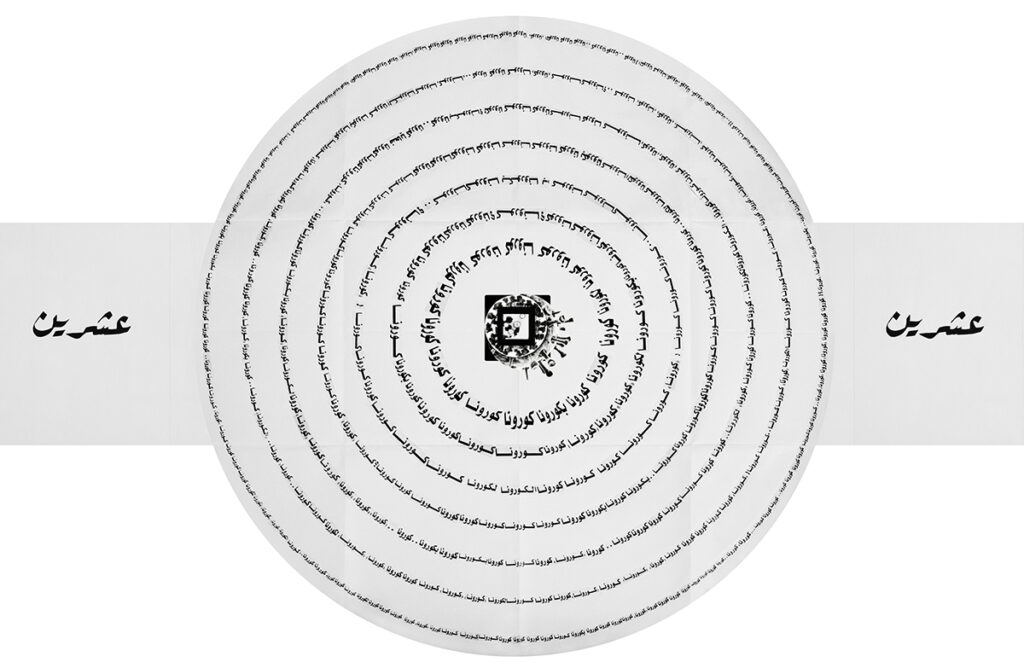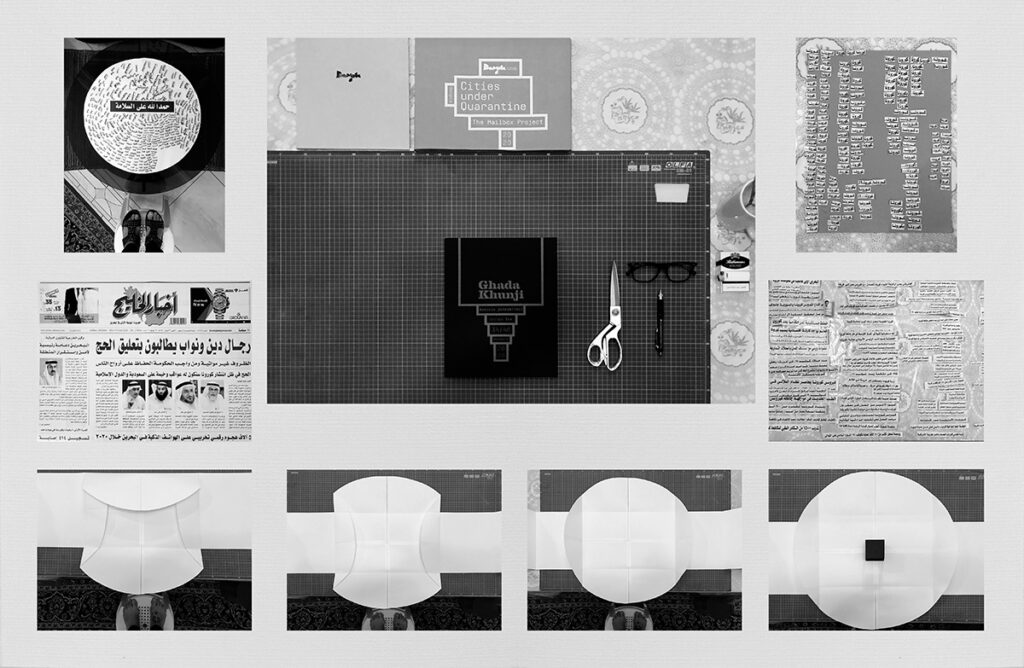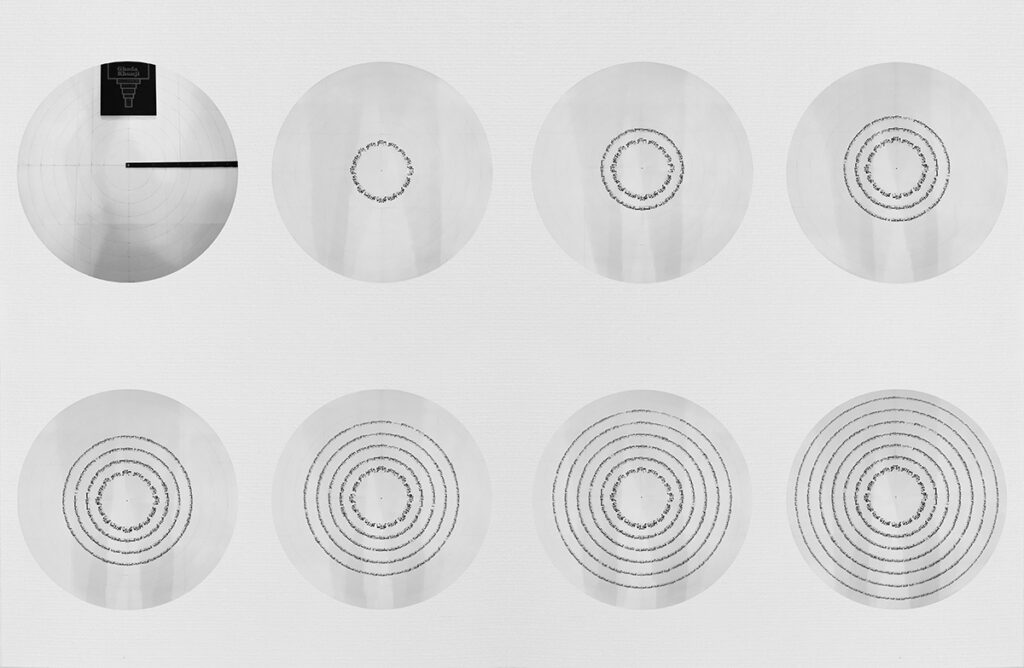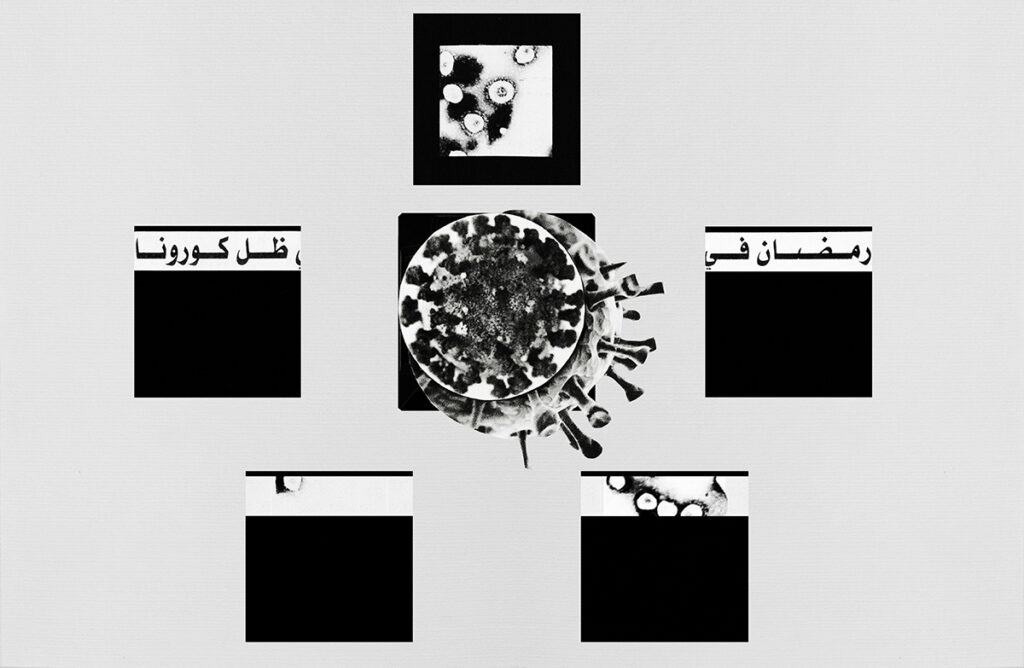 Biography
Ghada Khunji's (b.1967, Manama, Bahrain) photographs document both landscapes and people from all over the world and capture the inherent dignity of the human element. In her latest work she focuses the lens on herself by exploring her innermost feelings, thoughts, and identity as a woman. She is a graduate of the Parsons School of Design and the International Center of Photography's Documentary Program, both in New York. She started her career in the early nineties as a freelance photographer in the fashion industry in New York City, and worked for eight years as a printer and print manager for Annie Leibovitz and Steven Meisel. Khunji is the recipient of a significant number of awards, including the Lucie Discovery of the Year, American Photo Magazine's Image of the Year Award as well as the Golden Lights Award for Travel. She has exhibited widely in the US and Europe. She exhibited at the Venice Biennial as a part of a group show, The Wait, and also at the Paris Biennale, featuring artists from Bahrain. In 2020, she presented a new work of art for an exhibition hosted by the Kingdom of Bahrain, celebrating the International Day of Islamic Art at the UNESCO Headquarters in Paris. In 2021, she represented the Kingdom of Bahrain at Al Burda Festival at Dubai World Expo.
Ghada Khunji – UNTITLED
Quarantined in Bahrain; For Cities Under Quarantine – The Mailbox Project