Zeft Book
2020
Tar on paper
30 x 23 cm; handstitched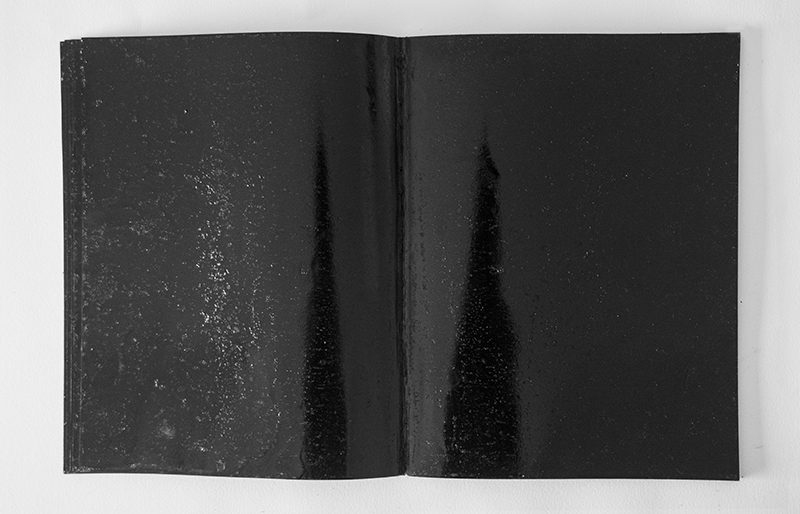 Artist's Statement
Zeft*Book is my first artist book. I took the parcel from the postman while keeping a distance, as if accepting a bomb from someone descending from outer space. I felt drained, like I was carrying a heavy weight, anxious about expressing the state of life in isolation.
For over a year, I had performed in-depth research for my current series, "ZeftTime." In the process, the whole world suddenly entered a similar state. Being the son of refugees, I have lived for thirty years in Palestine under a colonial system and have been forced since 2006 to live in exile without the right to return to my homeland. That's why I was not vexed by the pandemic lockdowns. The isolation state mirrored the reality that I had lived in before, still live in, just like the desolation, segregation, and confinement Palestinians face daily.
When I was invited to participate in this project, I found myself confronting time again, drowning between its layers, and challenged by how to mirror the world's new state. It is from this that ZeftBook came to light: a contribution that allows for self-reflection in darkness. With every page the boards covered in tar and glass reflect matter through the light bound within. It was driven by a reflection of my relationship with the other, as well as the reflection of how I conceive time.
*The word zeft is used in the Arab world—and Palestine specifically—is a contemptuous term that can express a wide range of emotions, from a discouragement to repulsion. Sometimes it refers to bad luck or is a way to describe an terrible situation.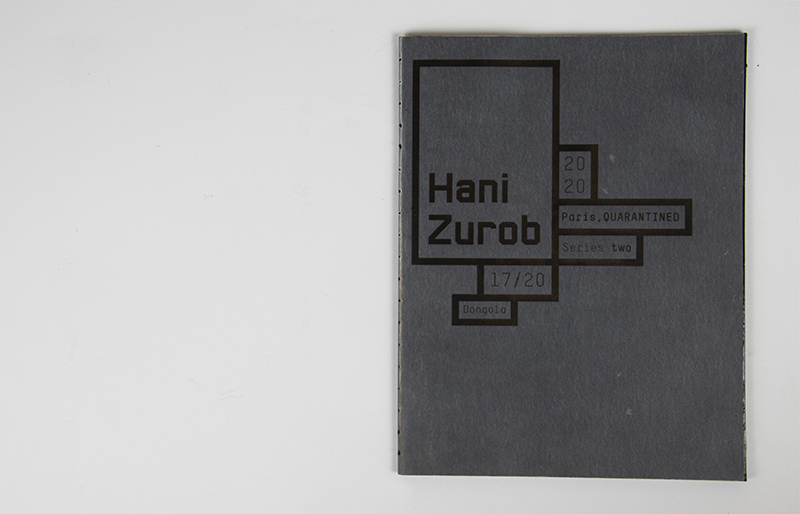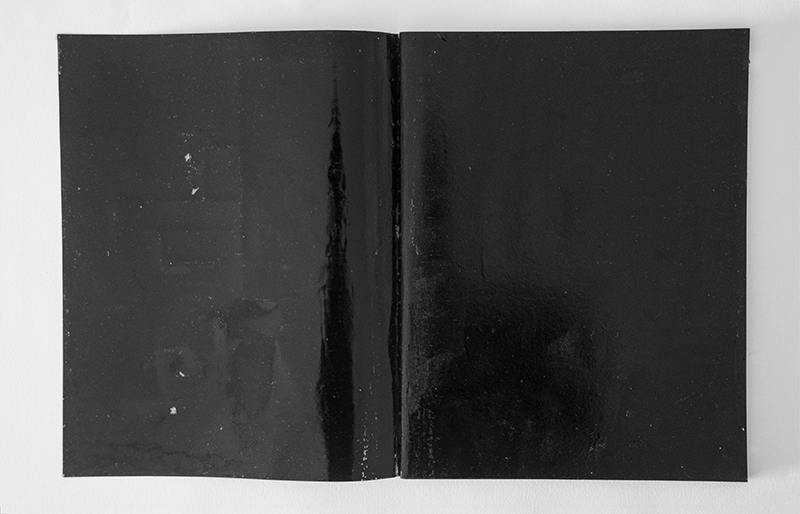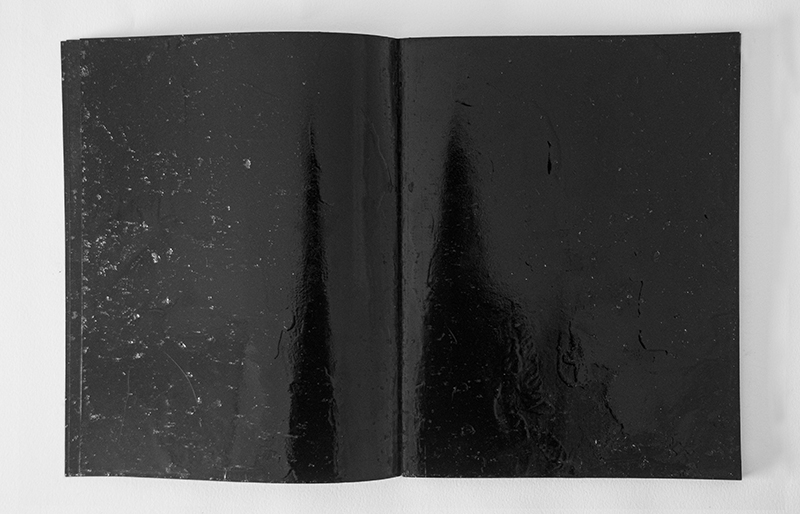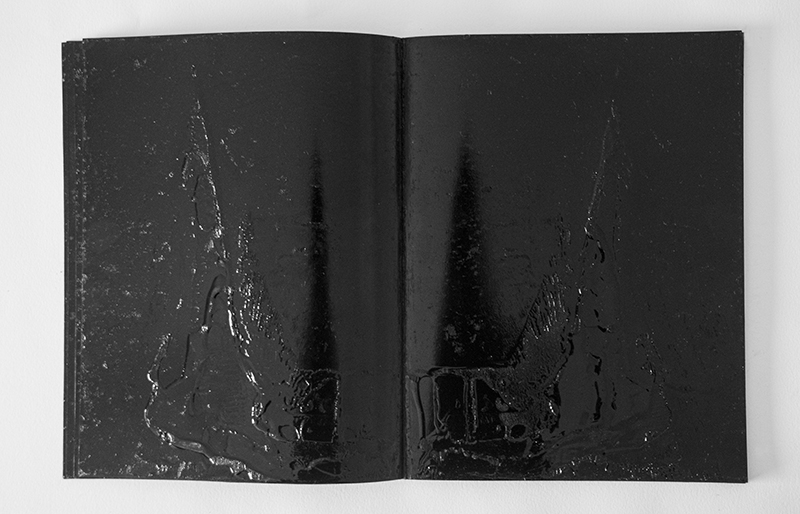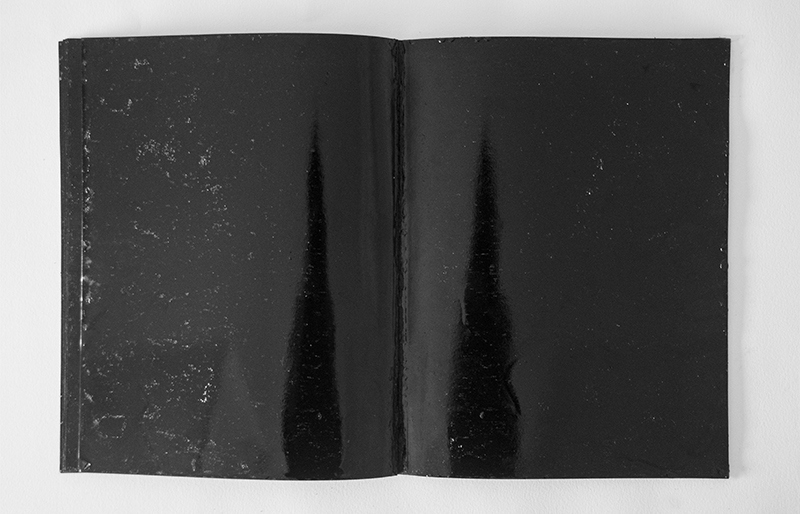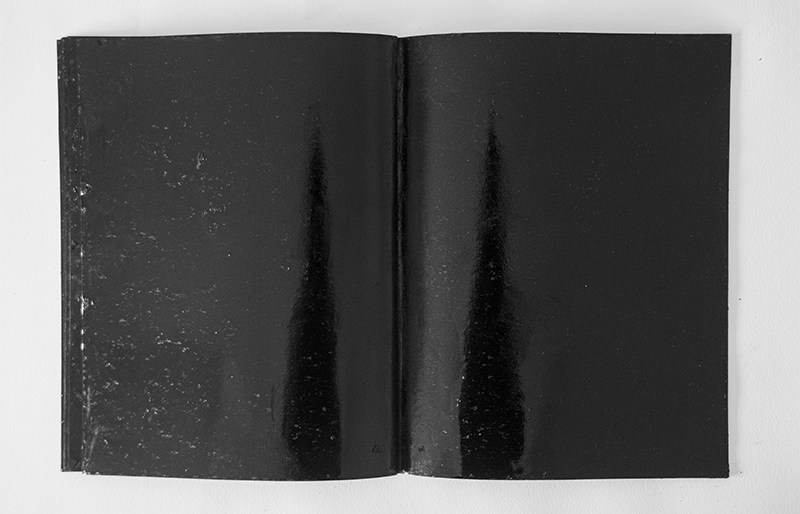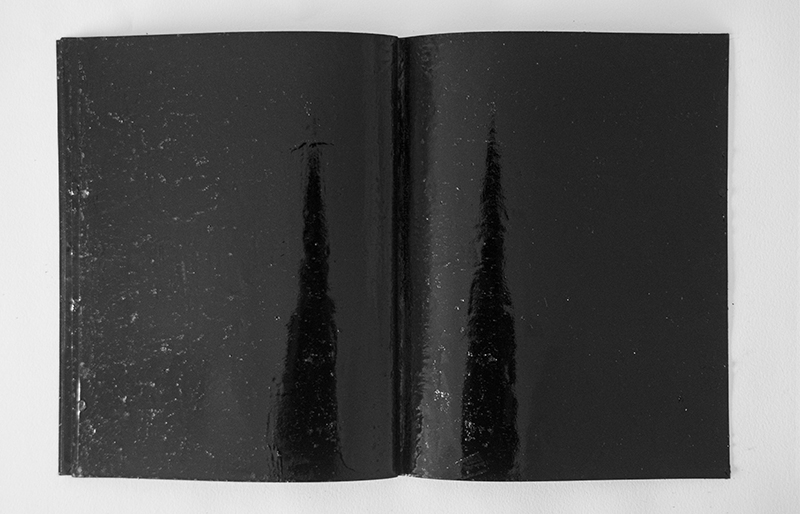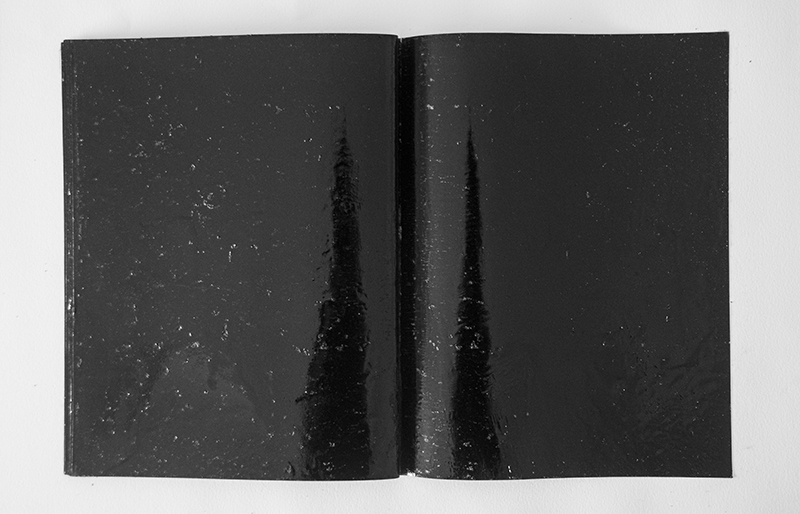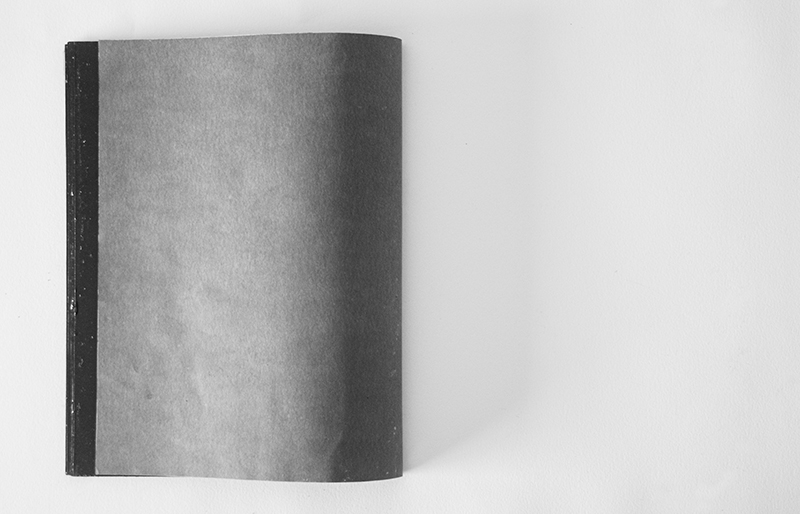 Biography
Hani Zurob (b. 1976, Palestine) has been living and working in Paris since 2006 and was named one of ten international artists to watch by the Huffington Post in 2013. In his work, Zurob tackles global concepts of identity, place, and memory and the complex details that accompany states of suspension, delays, exile, movement and displacement, and absence. Hani's oeuvre conjures the personal memories and stories that shaped his life. Zurob obtained a BFA from Al-Najah University in Nablus. His work is in the collections of the British Museum; the Arab American National Museum, Dearborn, Michigan; Williamsburg Art & Historical Center, New York; the Institut du monde arabe; Paris; Cité Internationale des Arts, Paris; Mairie de Paris; Imago Mundi-Luciano Benetton, Italy; Barjeel Art Foundation, Sharjah; Dalloul Art Foundation, Beirut. His work has been exhibited around the world. A monograph, Between Exits: Paintings by Hani Zurob was published in 2012.
Hani Zurob – Zeft Book
Quarantined in Paris; For Cities Under Quarantine – The Mailbox Project