2020
2020–21
Collage on paper
30 x 23 cm; handstitched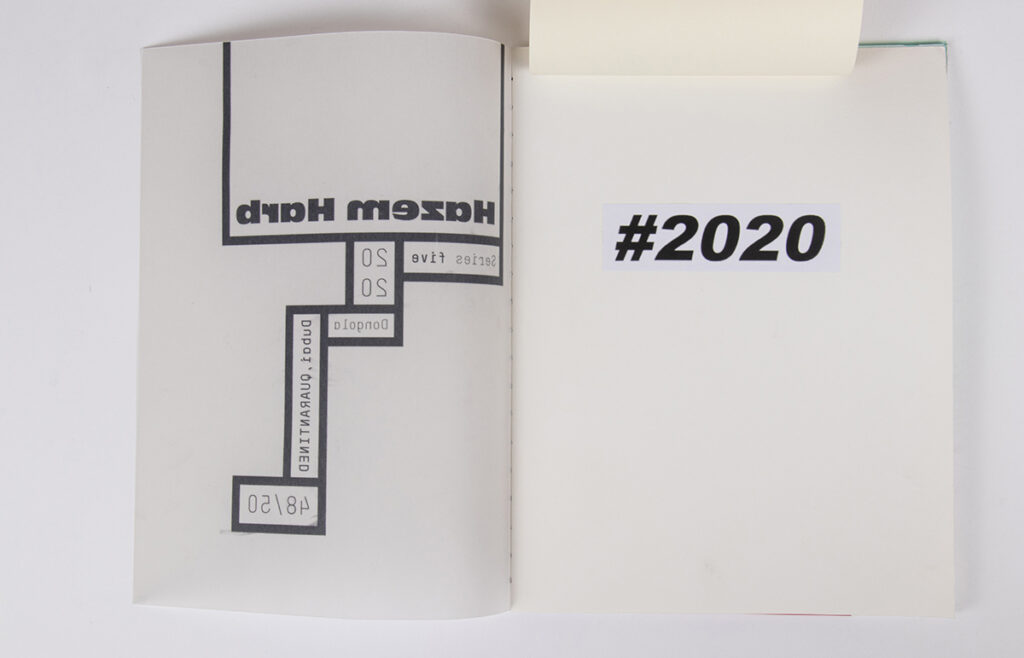 Artist's Statement
The quarantine was neither a strange thing nor a first experience for me. I lived this forced quarantine thirty years ago, during the first intifada in Gaza, in what was called a curfew by the Israeli occupying army.
The experience of compulsory home quarantine due to the coronavirus outbreak made me—in particular as an artist—reflect on all the details and intense global events of 2020. During this time, we coexisted closely with news of conflicts and wars, as well as natural disasters, all of which inspired me to choose some of these events for the basis of my book.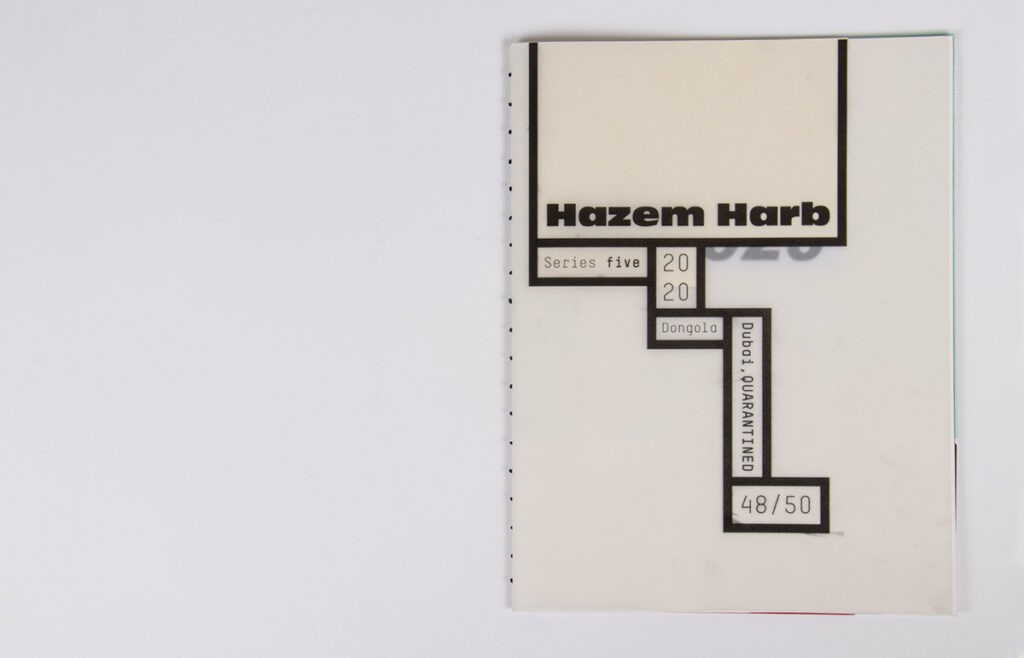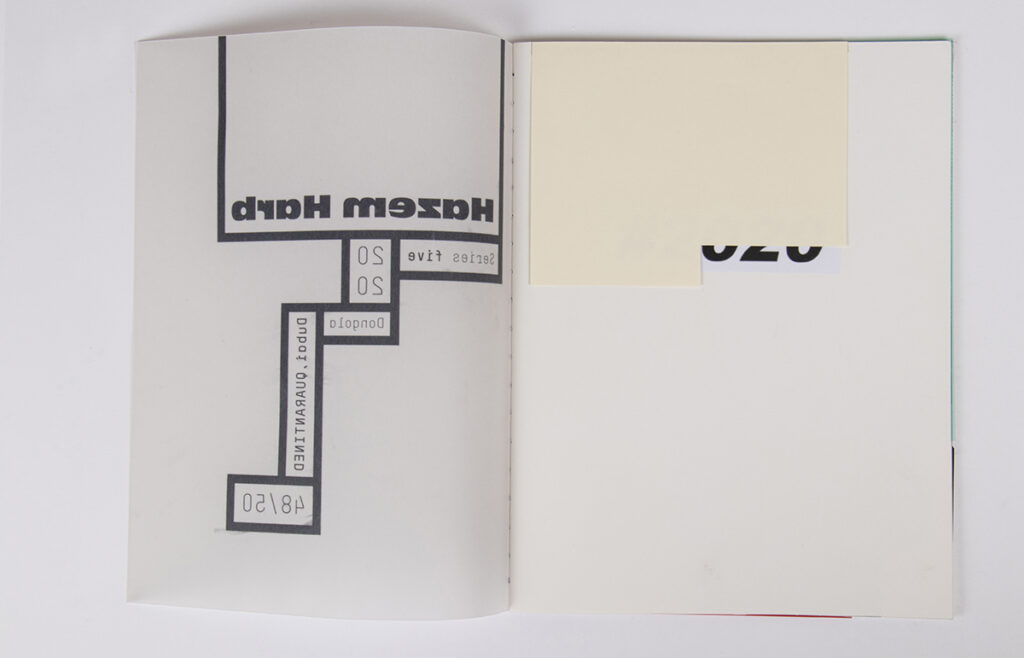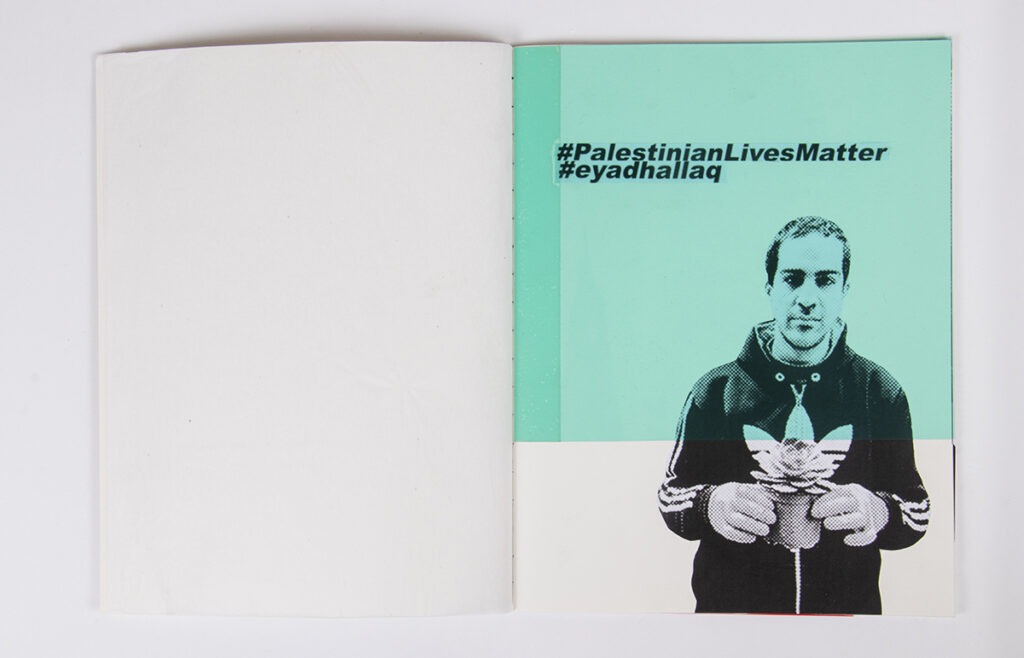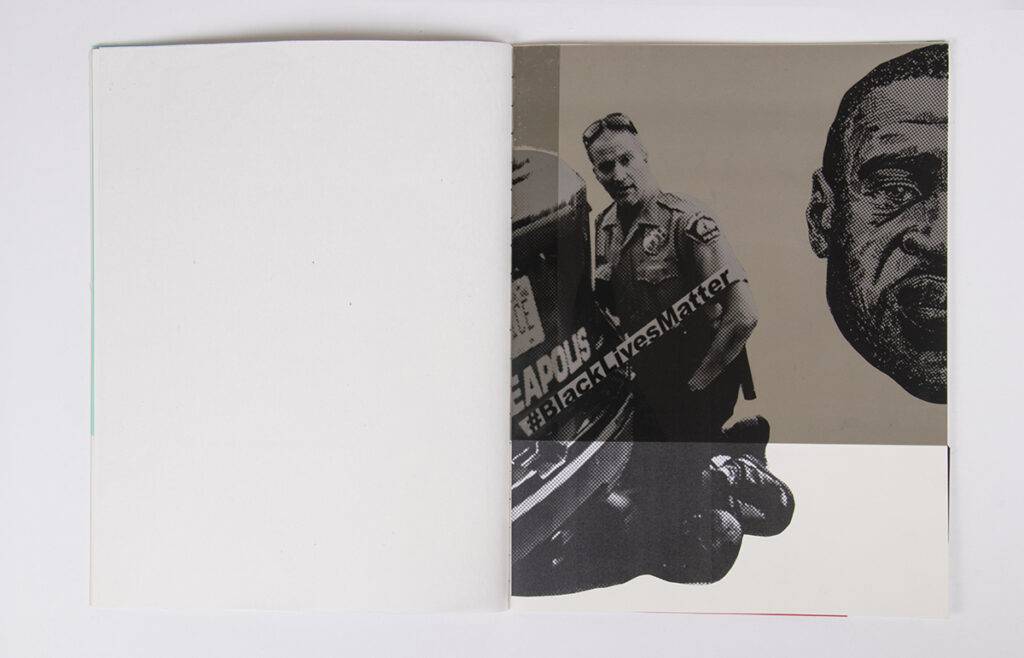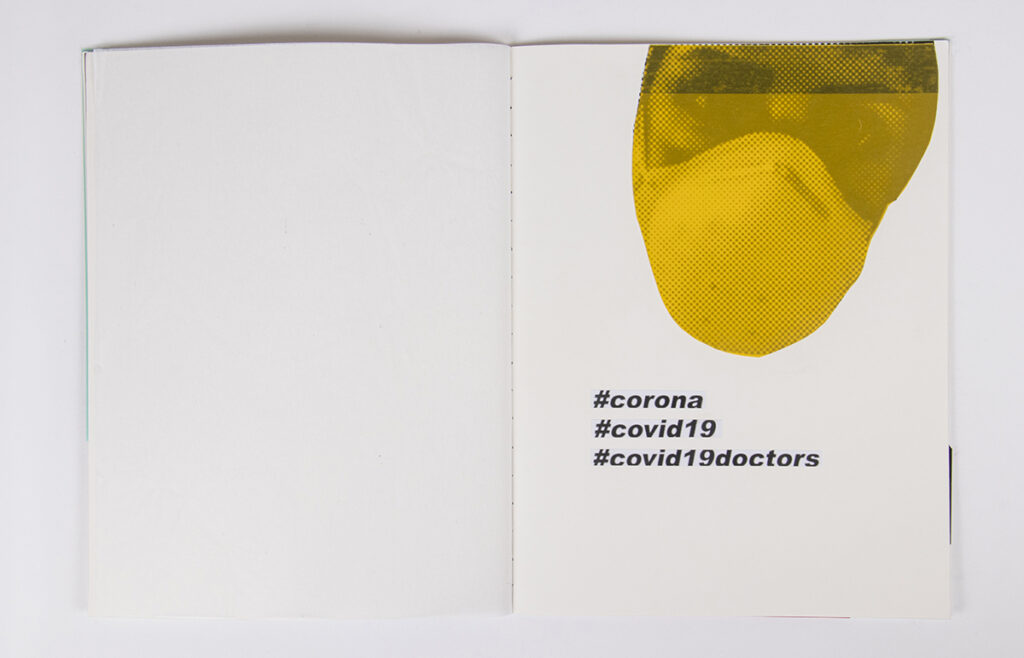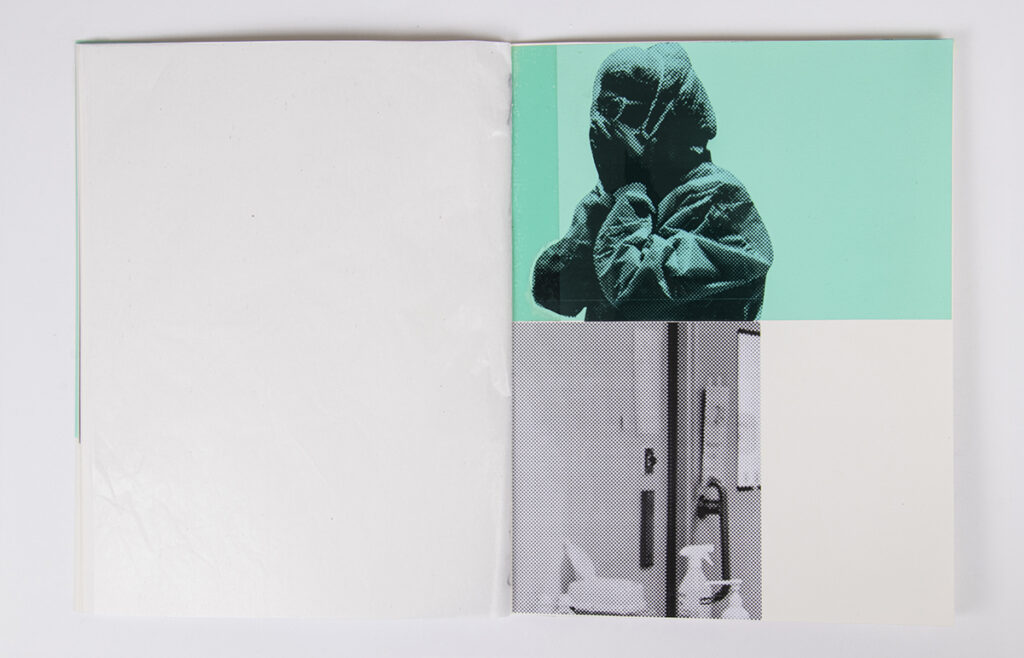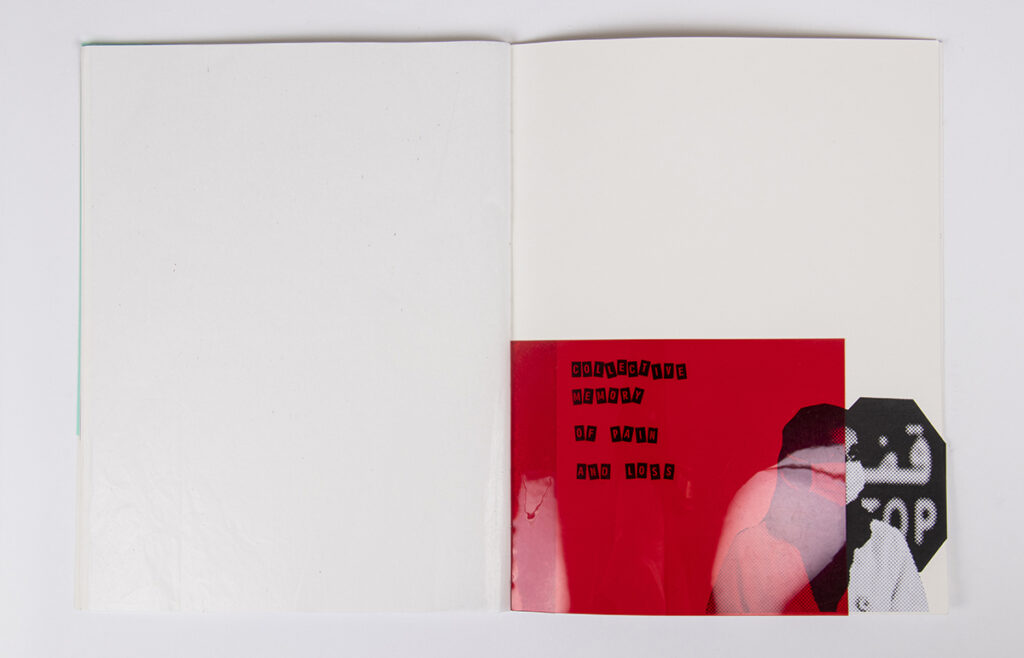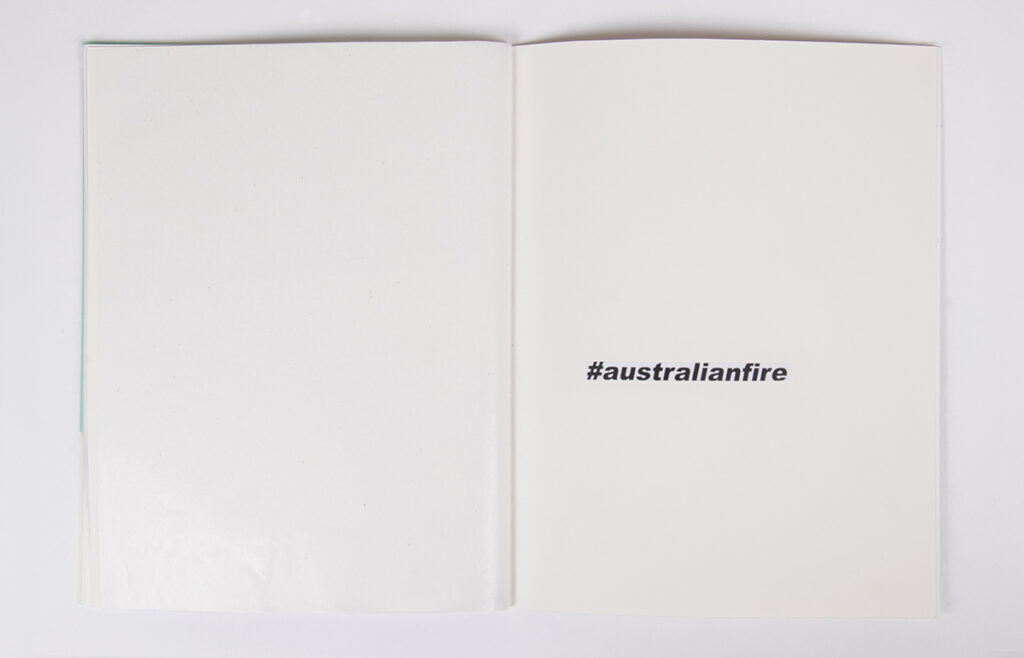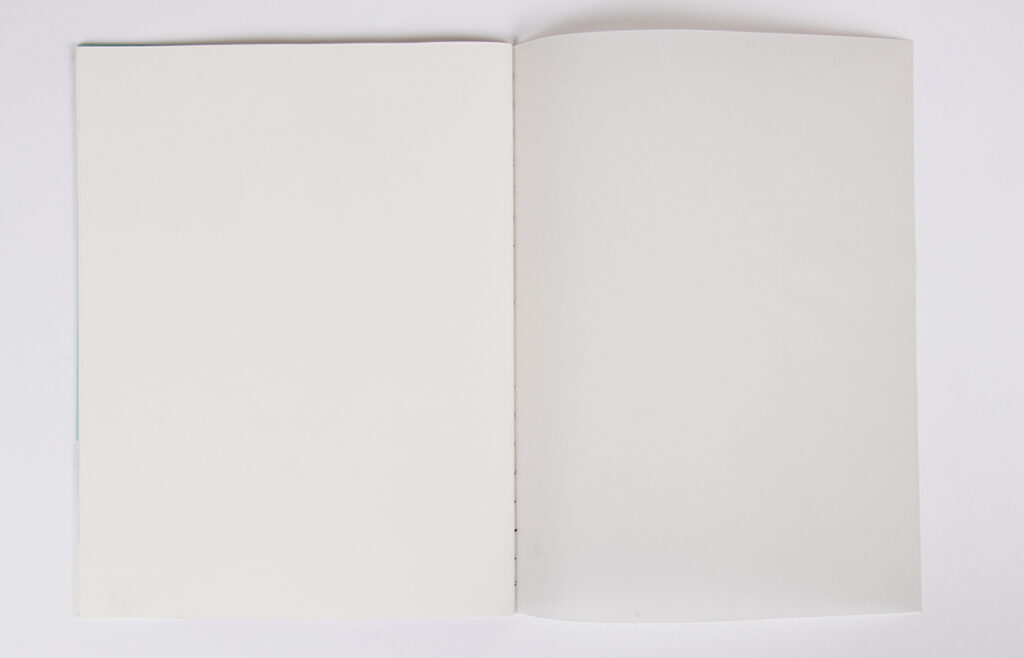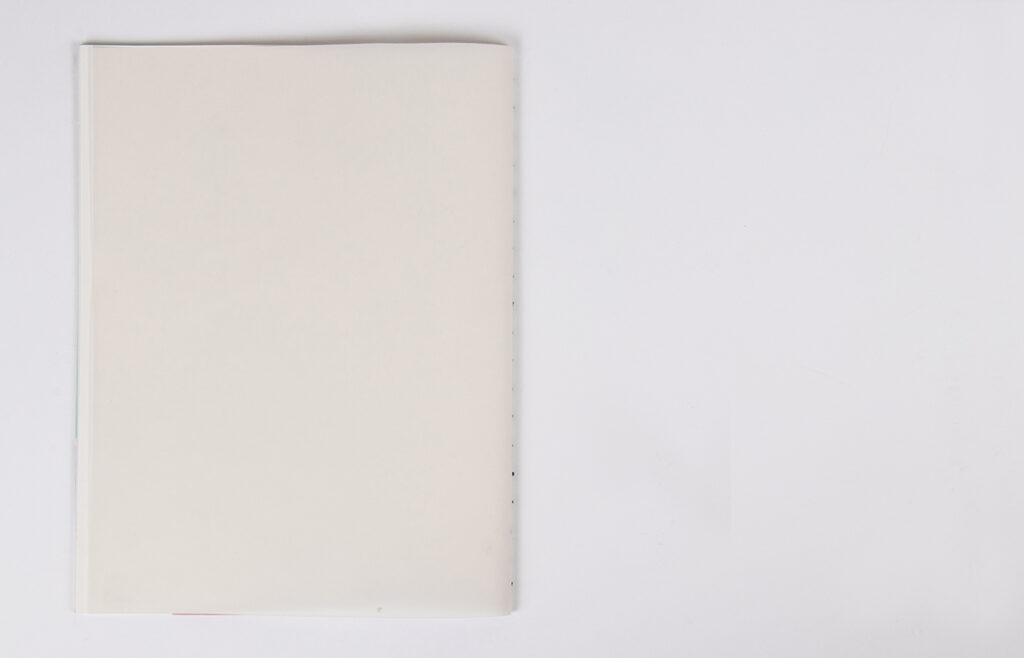 Biography
Hazem Harb's (b. 1980, Palestine) trajectory, spanning several decades, maintains an unwavering dialogue with his symbolically charged homeland. Moving from Gaza to Rome and then on to the UAE, Harb has learned to navigate life as a liminal. Knowing that Palestine can never be just a "land," the artist unleashes an ever-evolving repertoire of artistic techniques to negotiate a space which has been carved up and re-drawn many times. His art is at once subsumed in deep locality, fuelled by personal insight, and entangled in conversations that cannot be easily separated from the global arena. Steering away from nostalgia and the fetishisation of displacement and war, he negotiates a constructed axis of complex social and cultural relations: built and pastoral environments, modernist Bauhaus concrete and Jerusalem's Old City walls, longing and belonging. Operating as a researcher, by collecting and synthesising archives of rarified ephemera including photographs, negatives and maps, Harb mediates his materials in a manner which dismantles them from a static space. Through collage he stitches them together to form fresh constructions that invite unheard discourses and a historical rethinking.
Hazem Harb – 2020
Quarantined in Dubai; For Cities Under Quarantine – The Mailbox Project