Cities Under Quarantine
2020–21
Mixed media on paper
30 x 23 cm; handstitched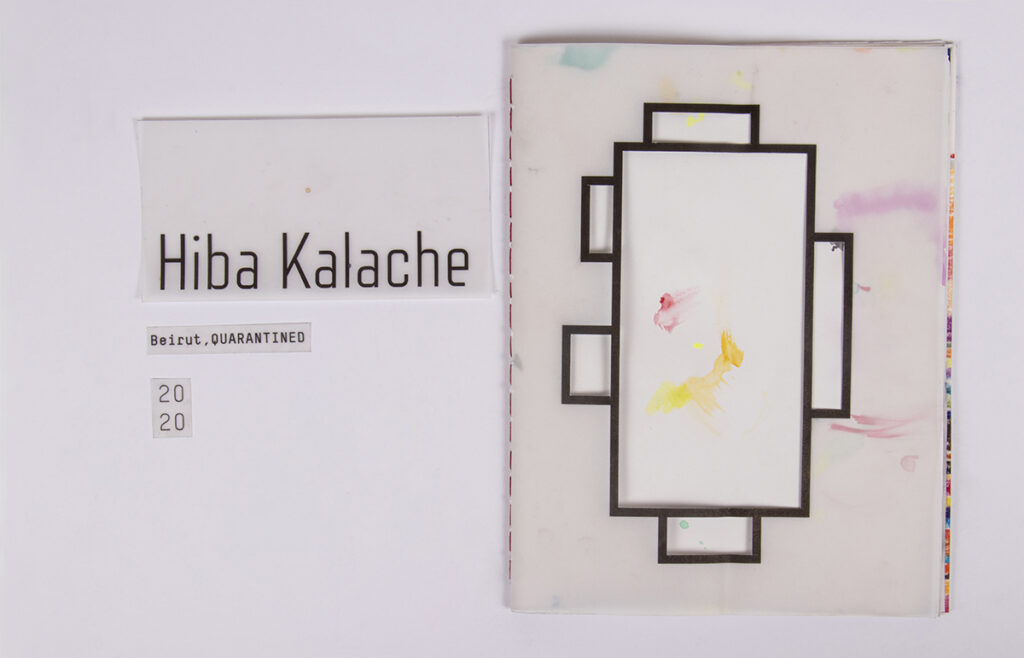 Artist's Statement
Playfulness and uncertainty meant a slow start to making my book. I decided to borrow directly from the surroundings of my quarantined days, create marks, rubbings, contours, shadows, and apply various processes.
It felt important to include some brief notes reflecting on the mental aspect of making it, too. Giving myself the freedom to dismantle, let loose, embellish, or cut into the pages allowed for an almost sculptural and open-ended approach. I would like the book to be interacted with by the viewer—this way the pleasure of the small format artist's book can be shared.
I really enjoyed that once stitched together, the drawings could be read as a broken sequence, as fragmented bits that one can revisit and assemble again differently.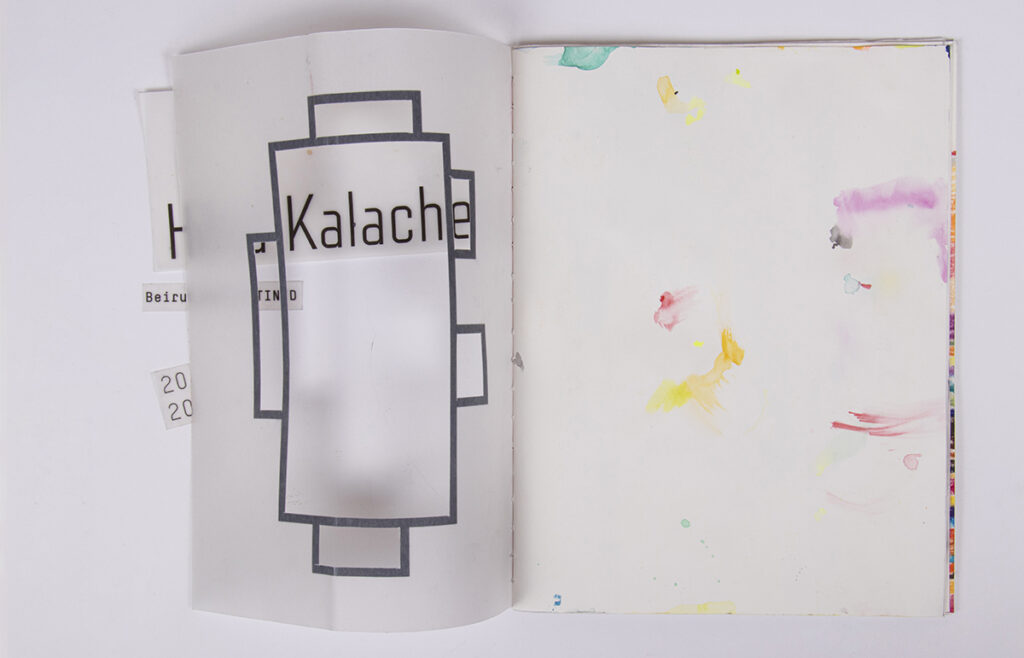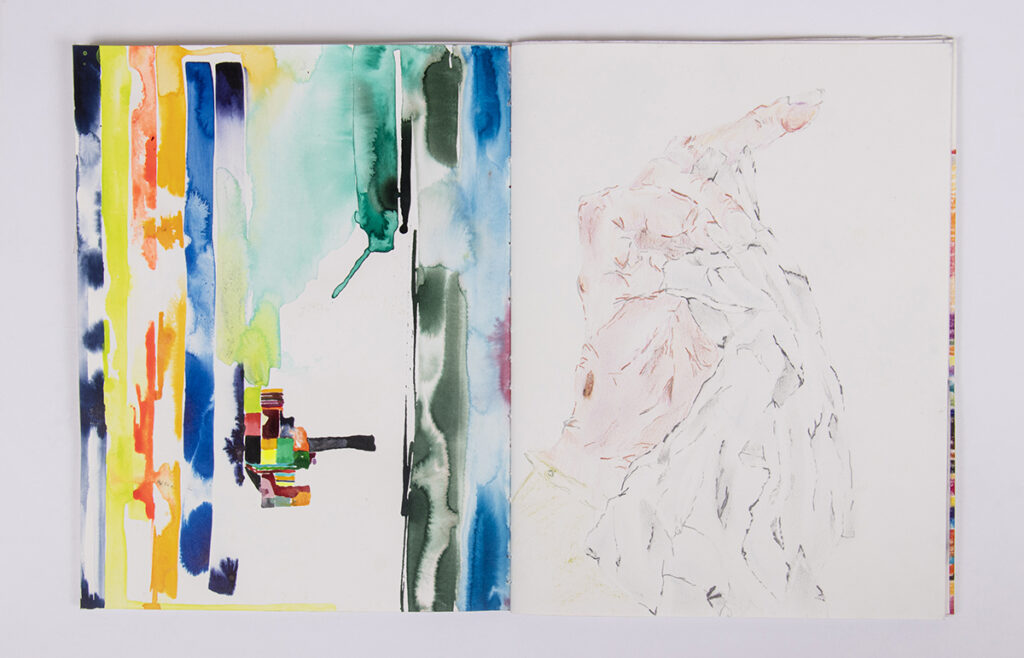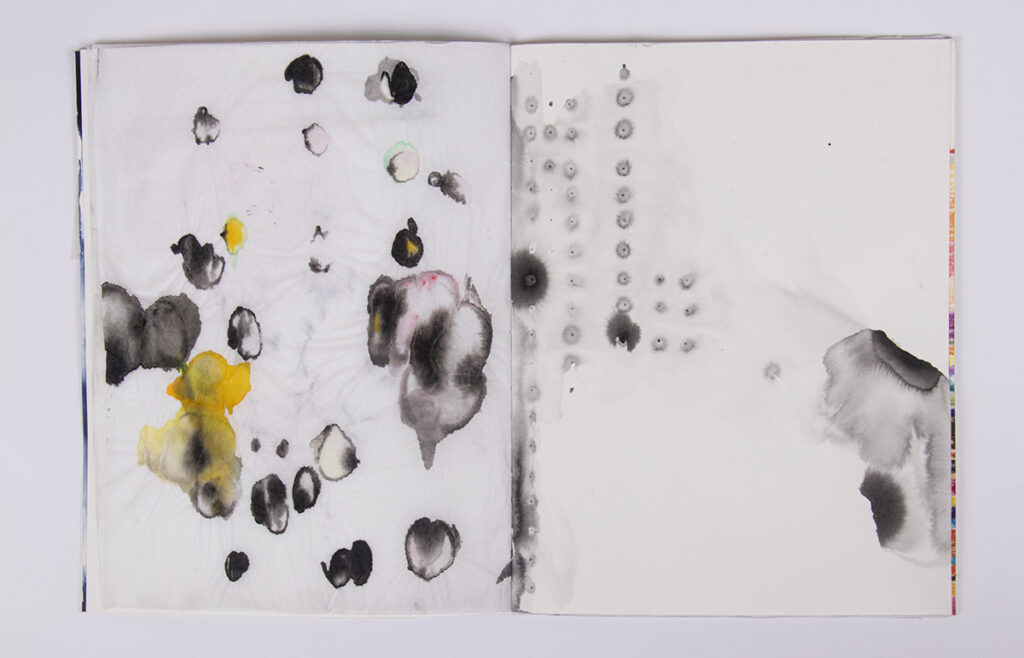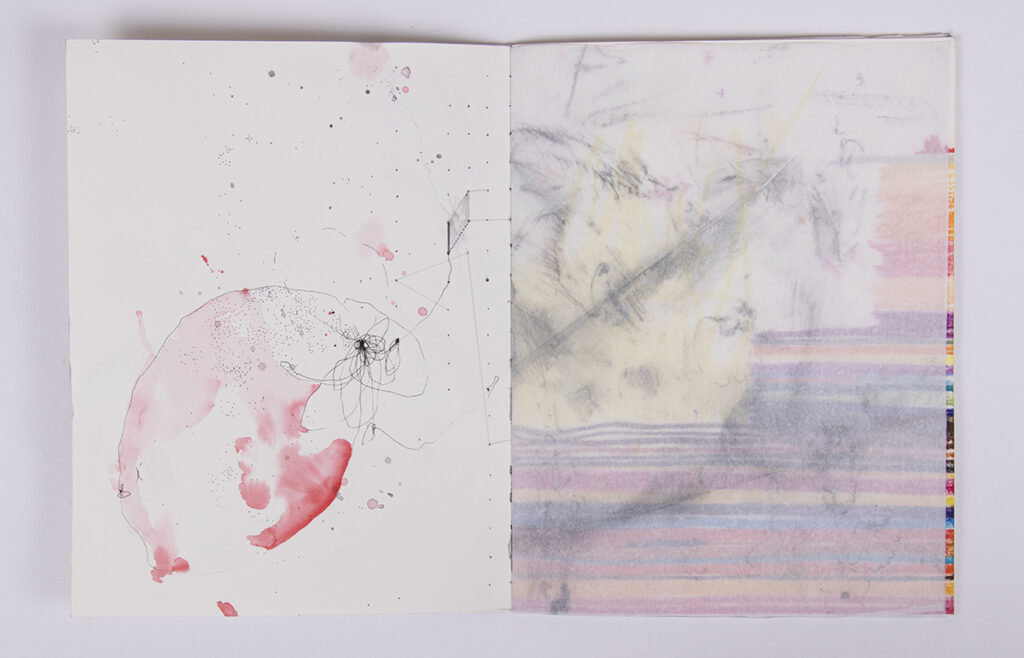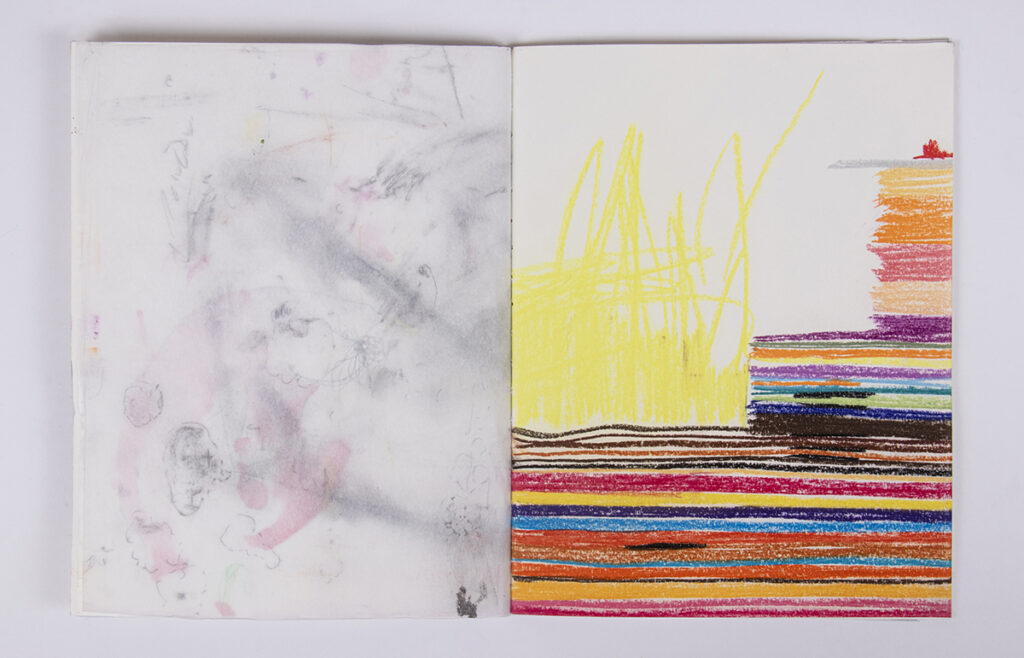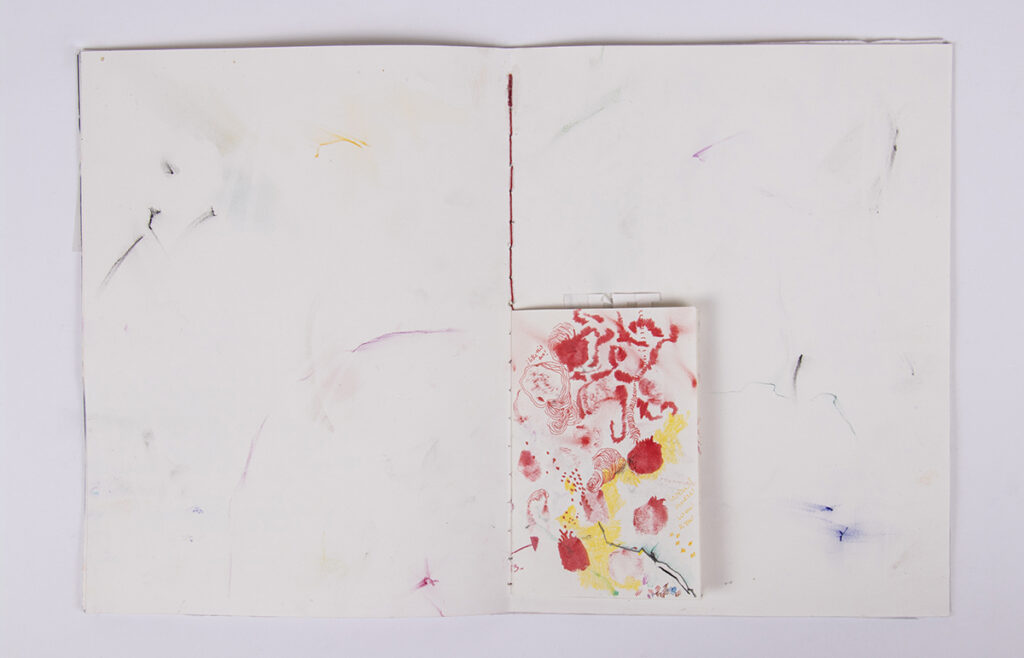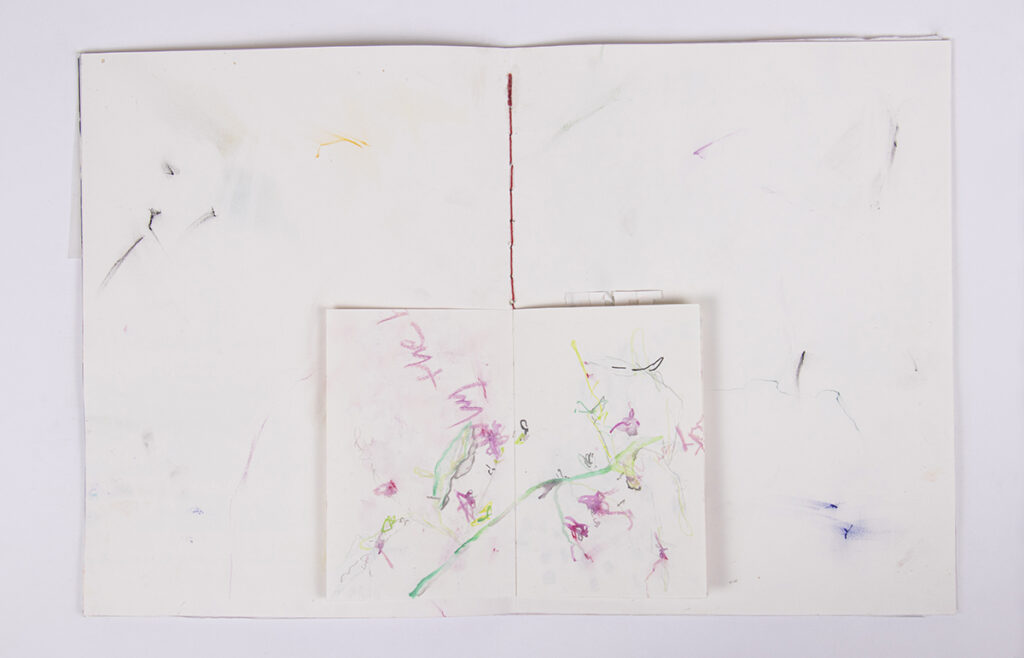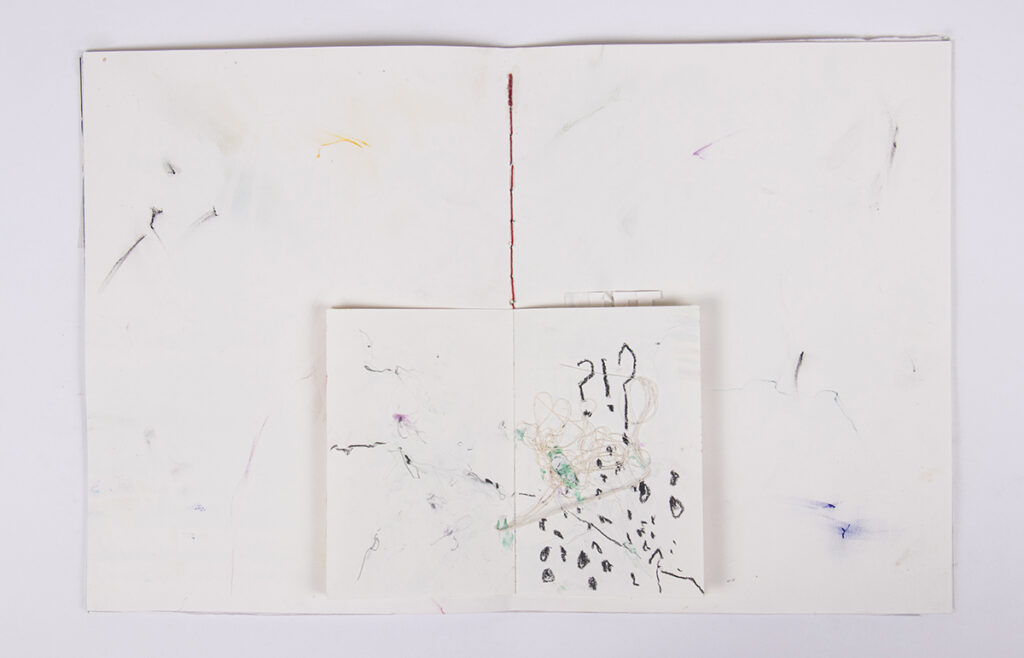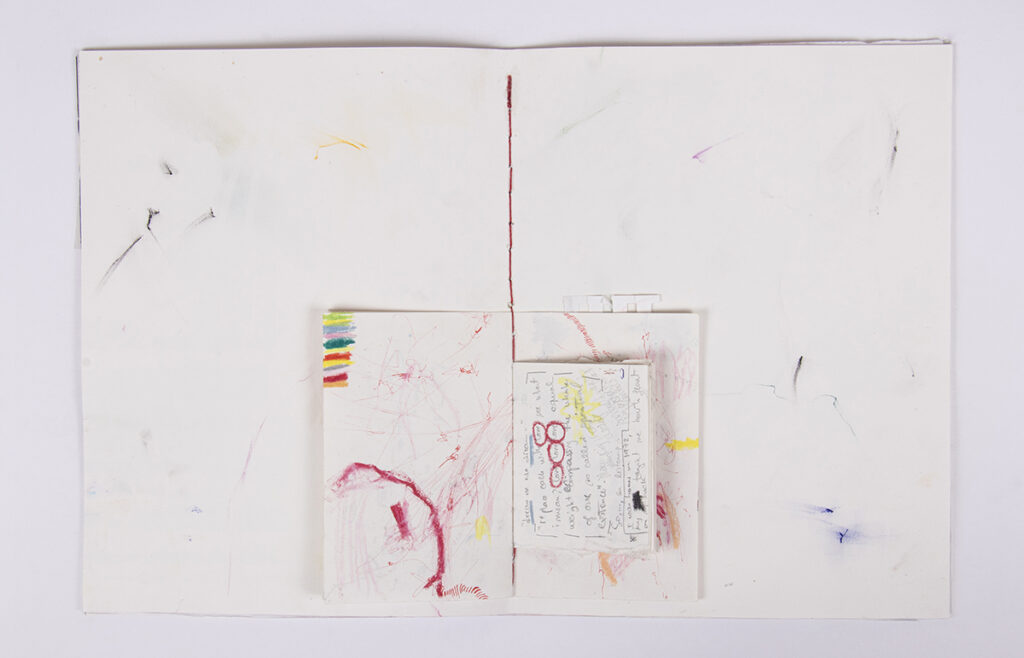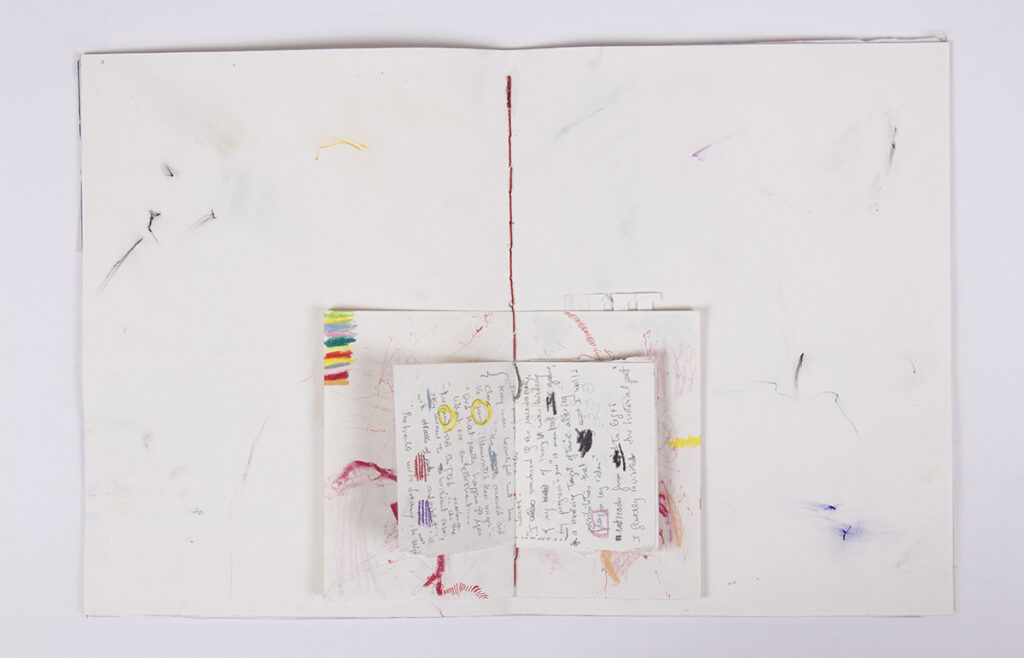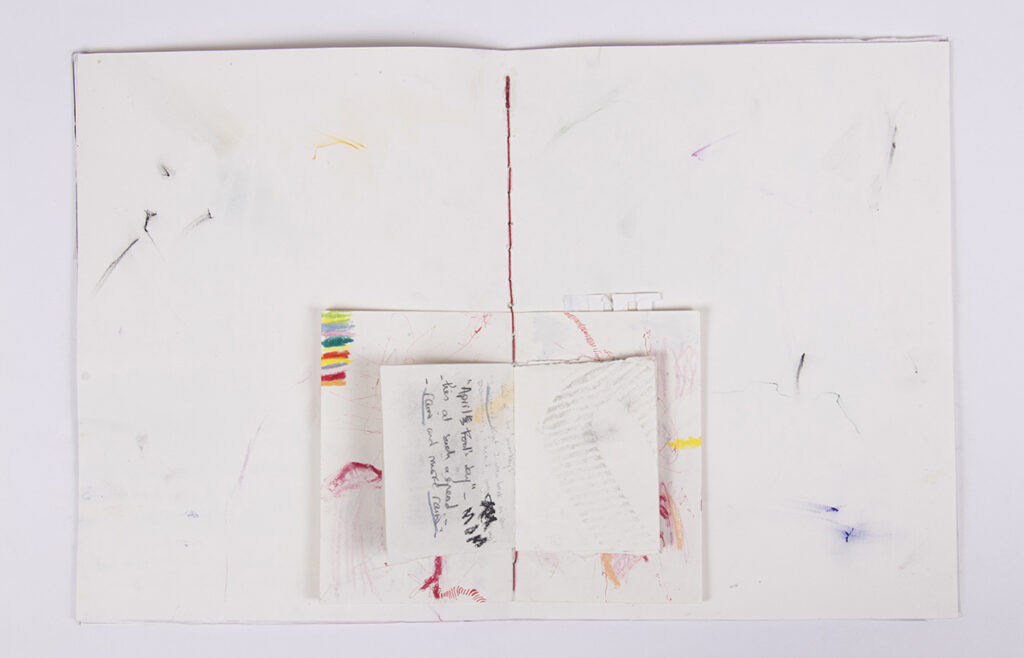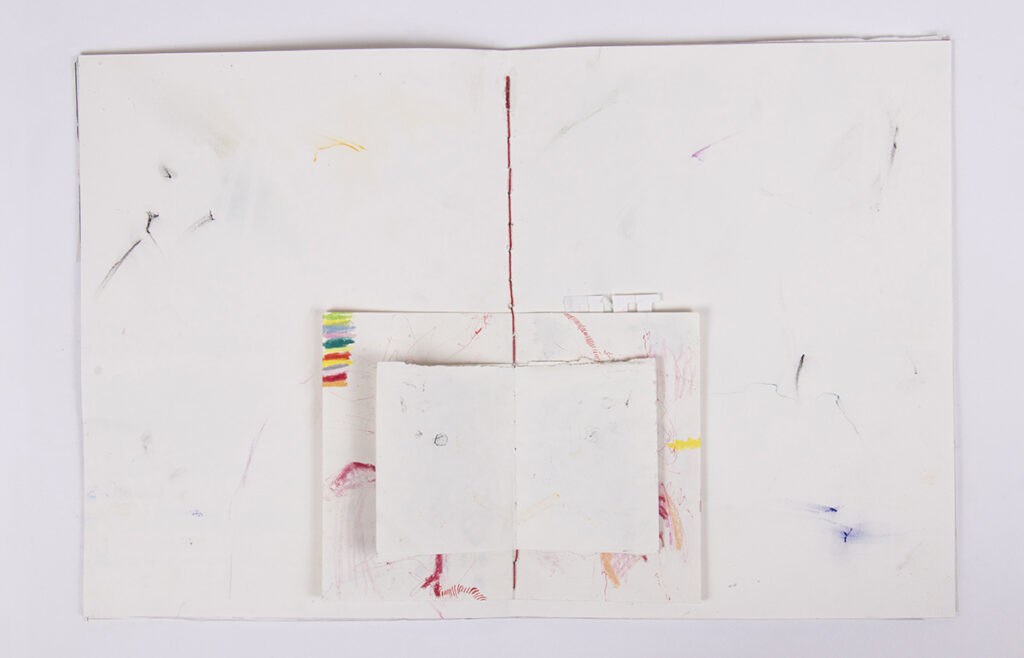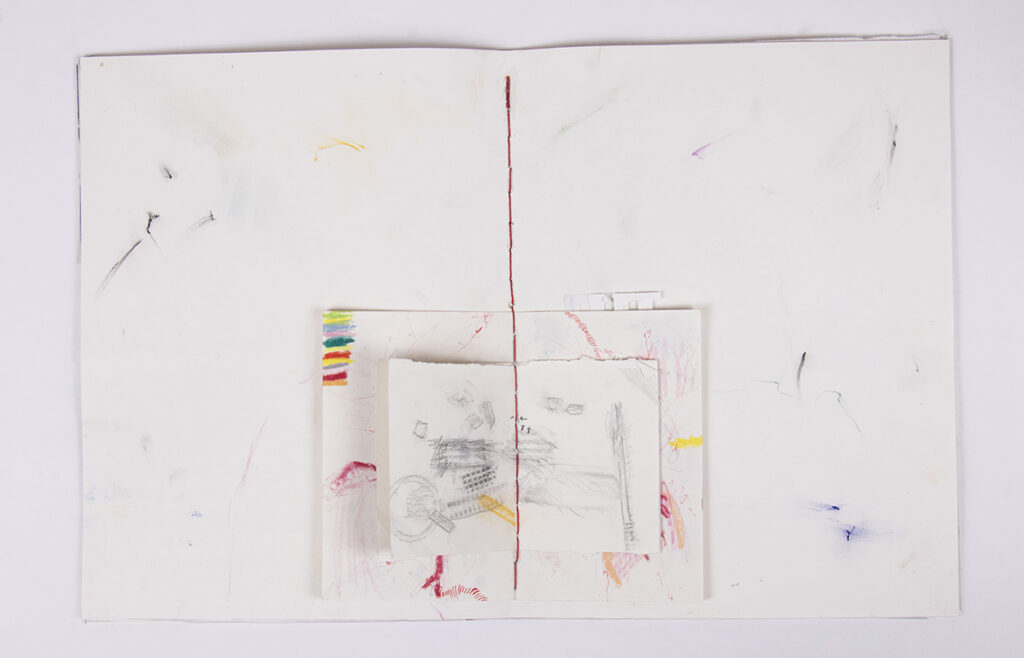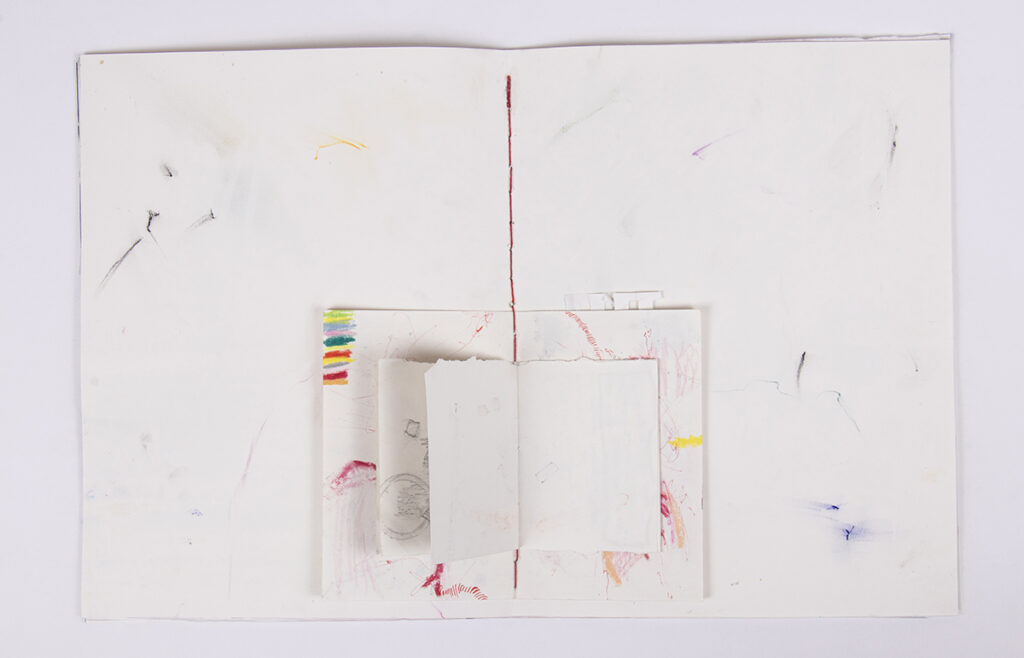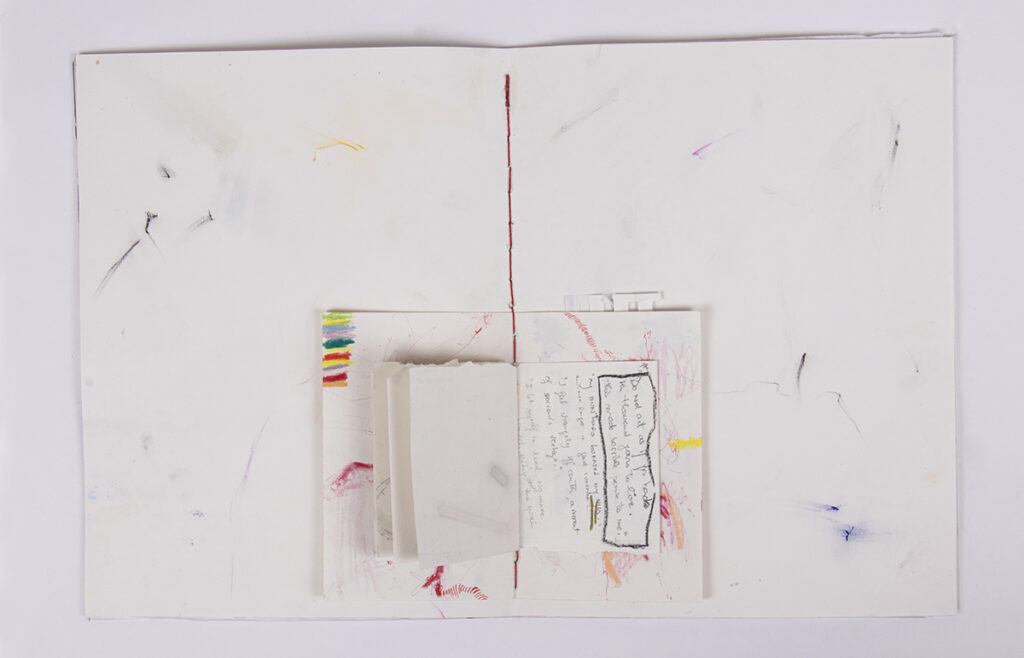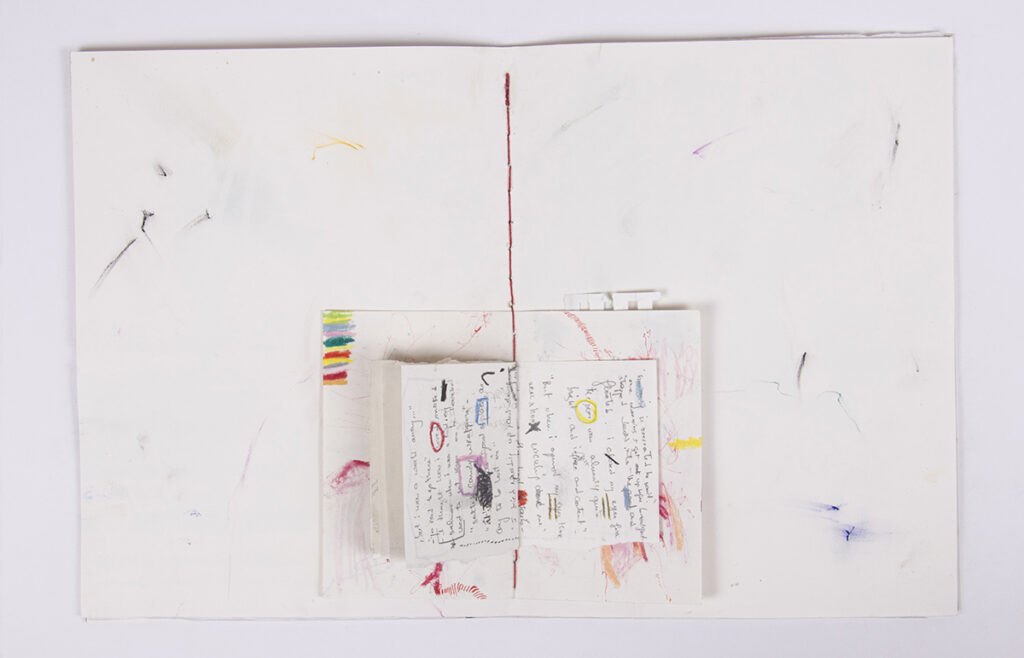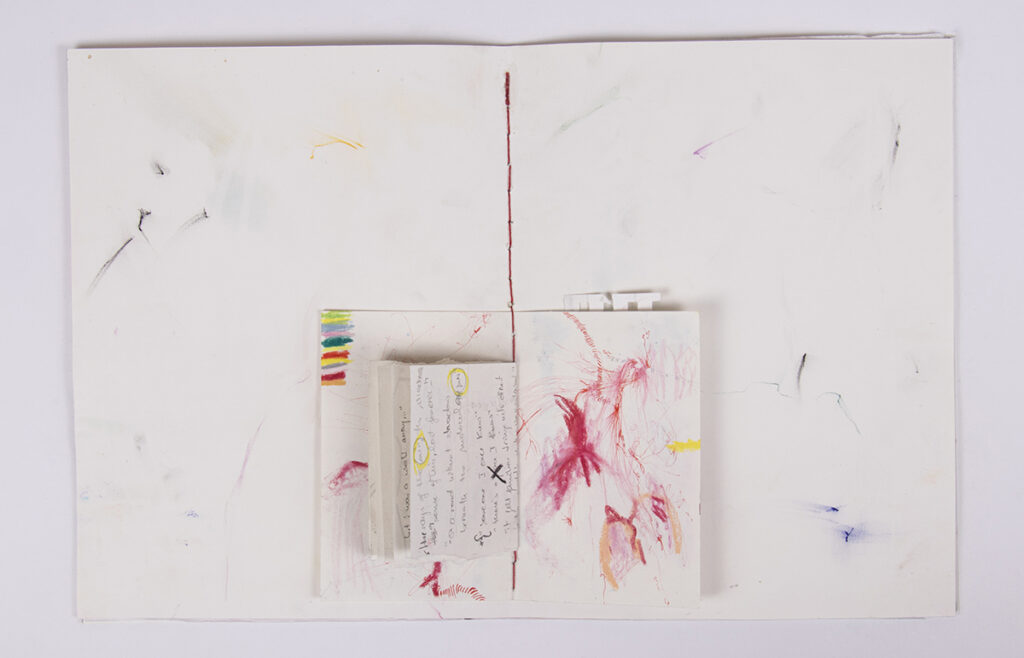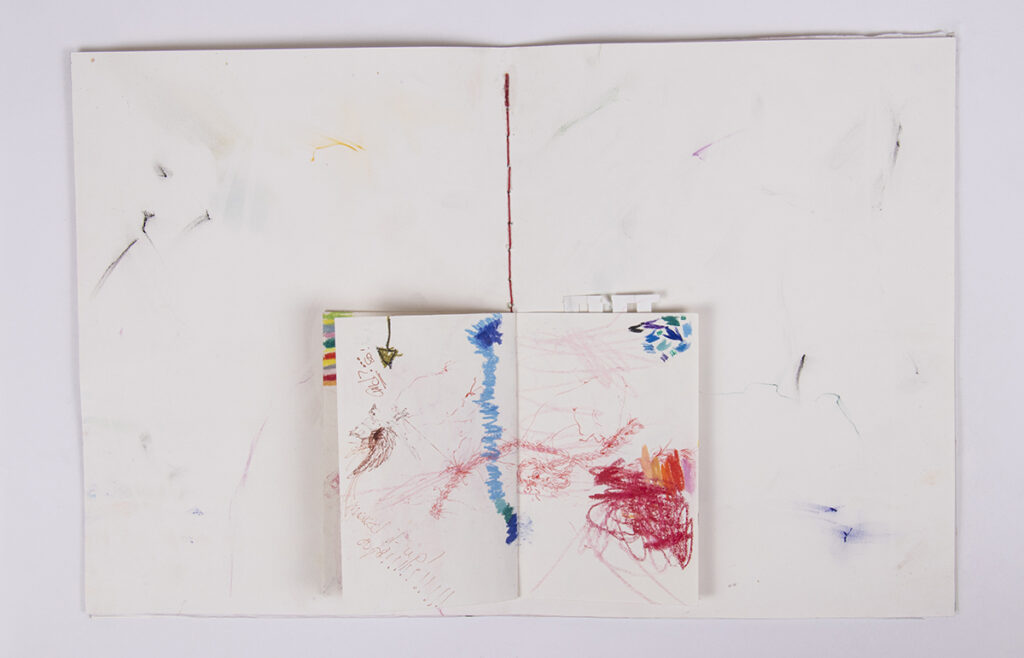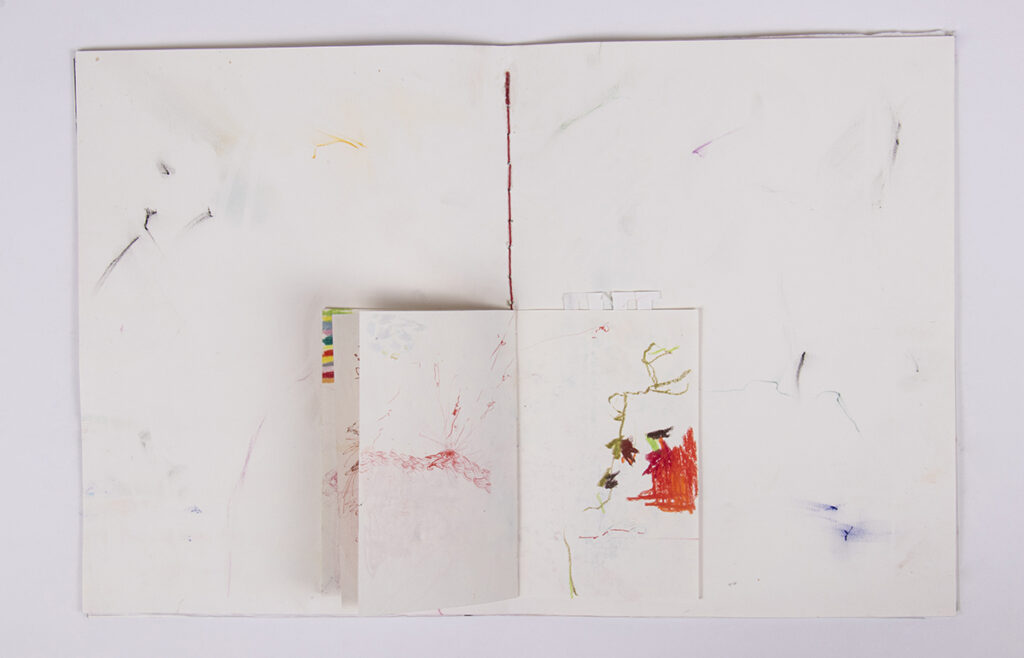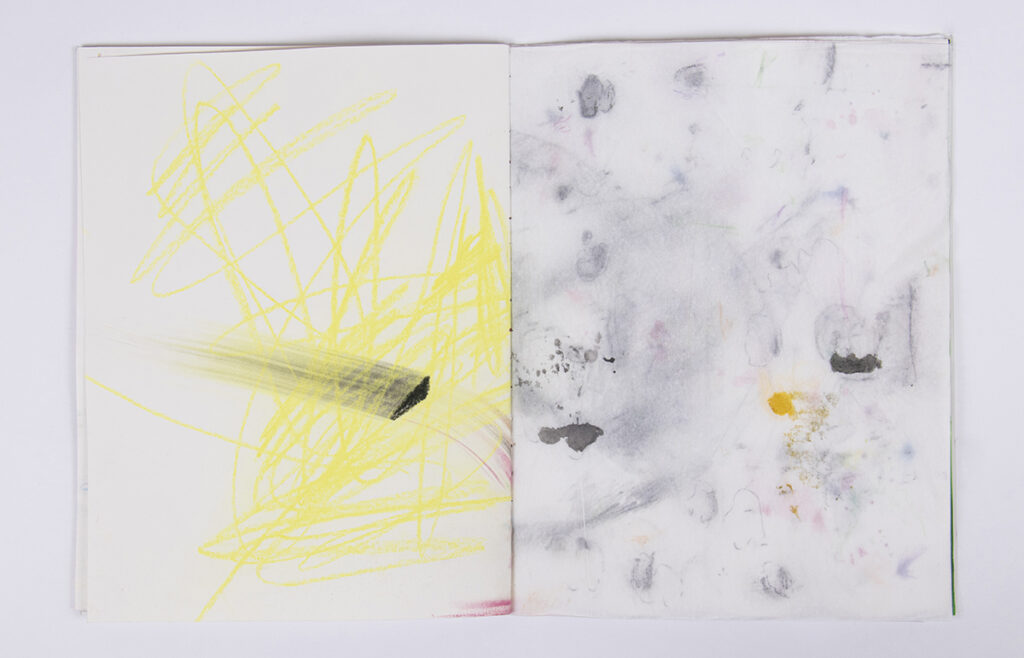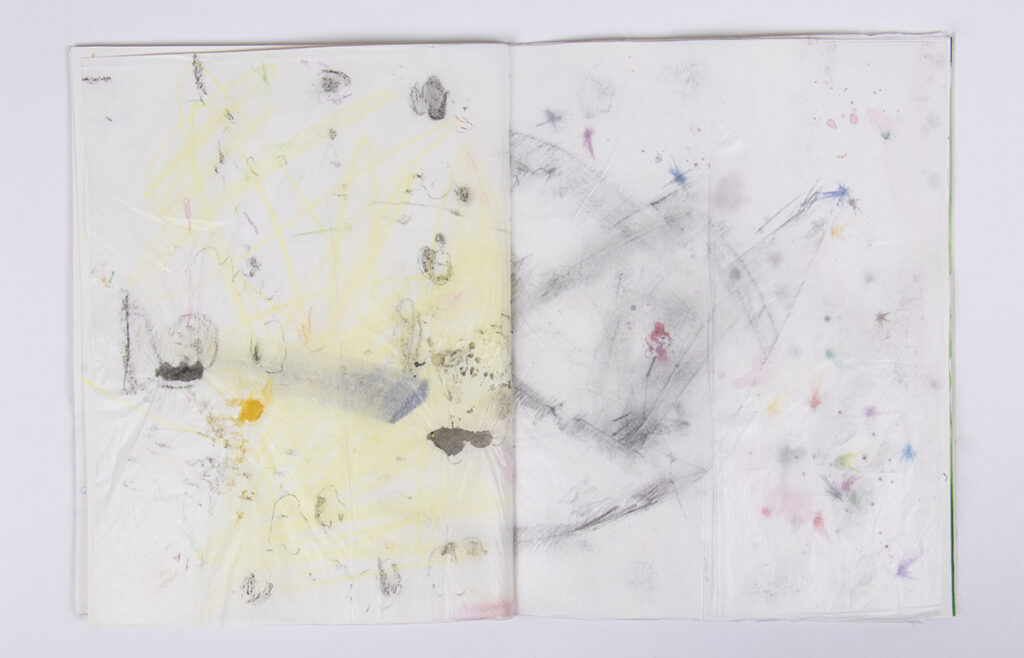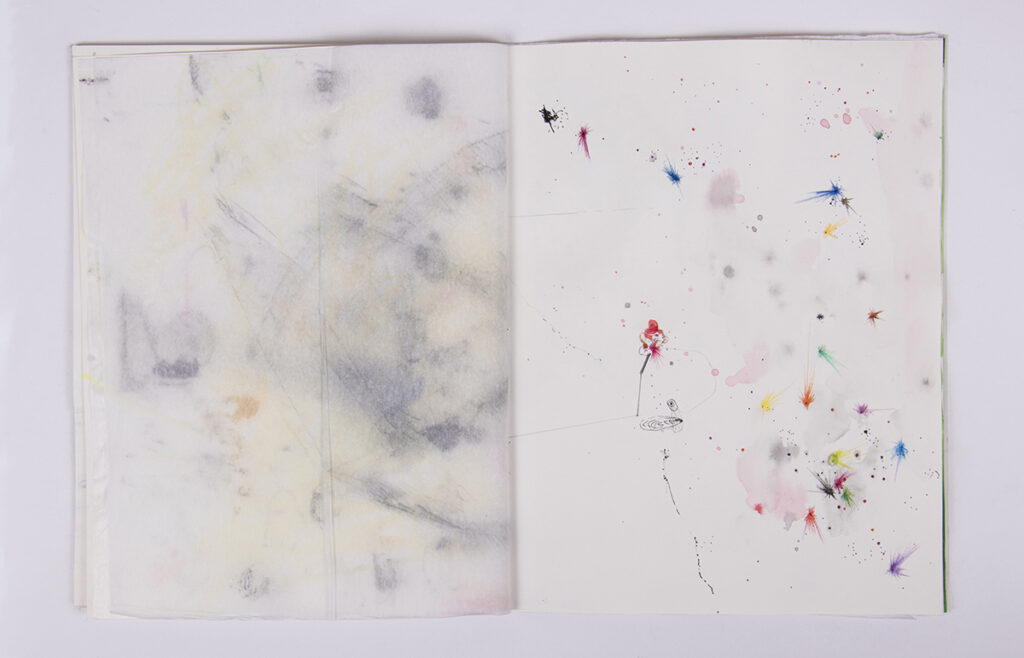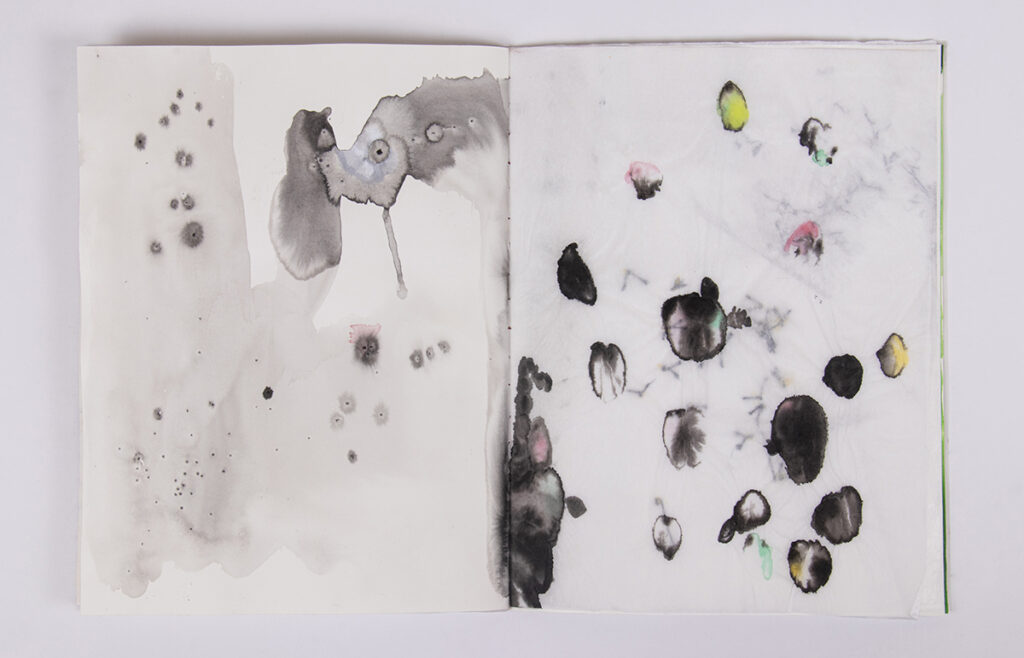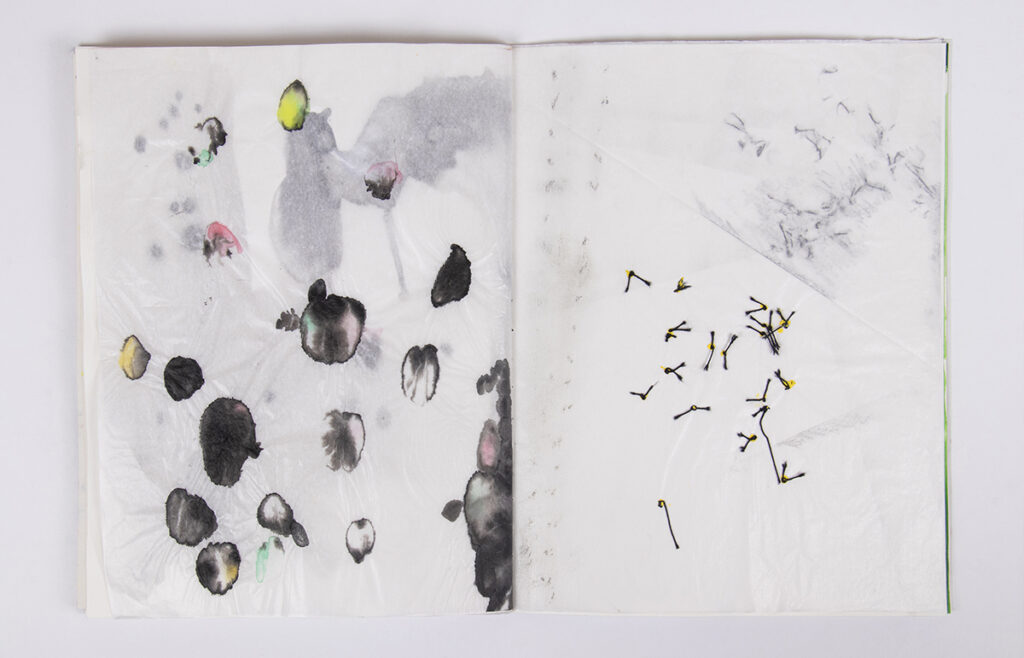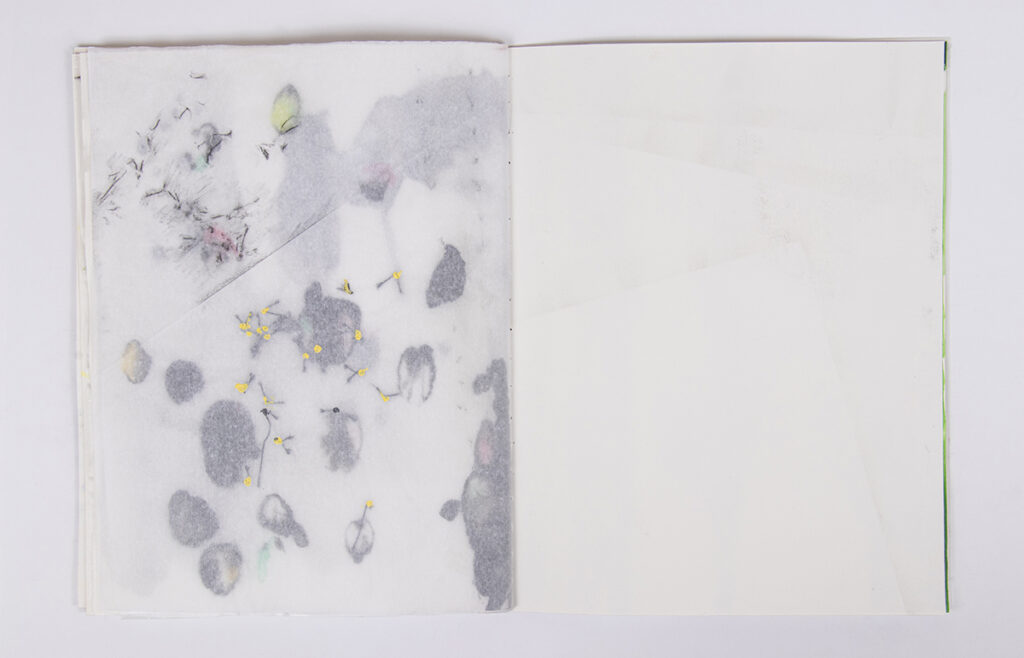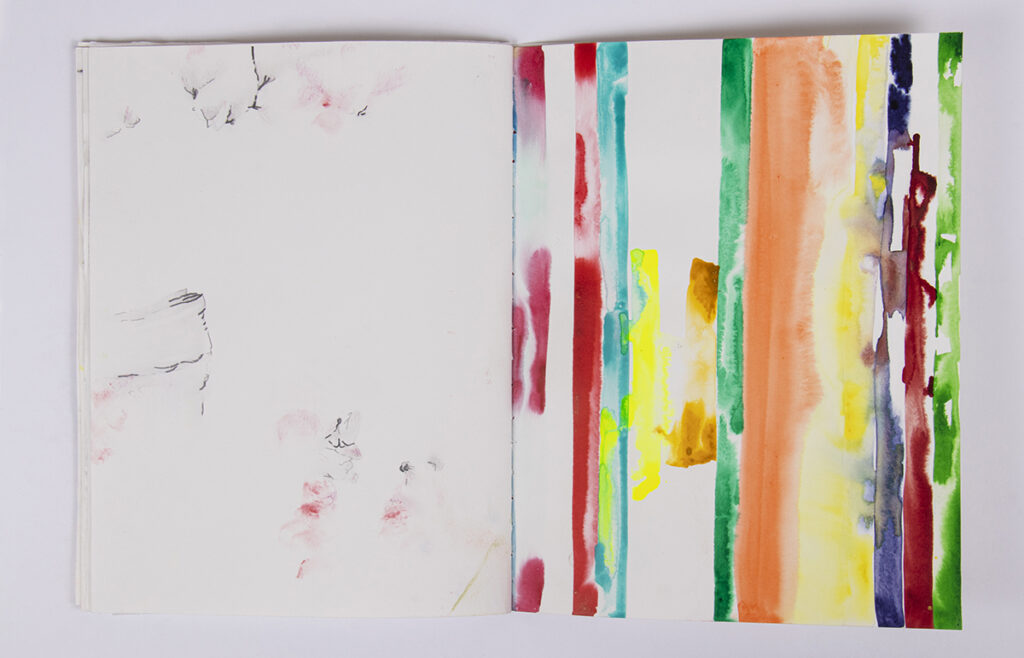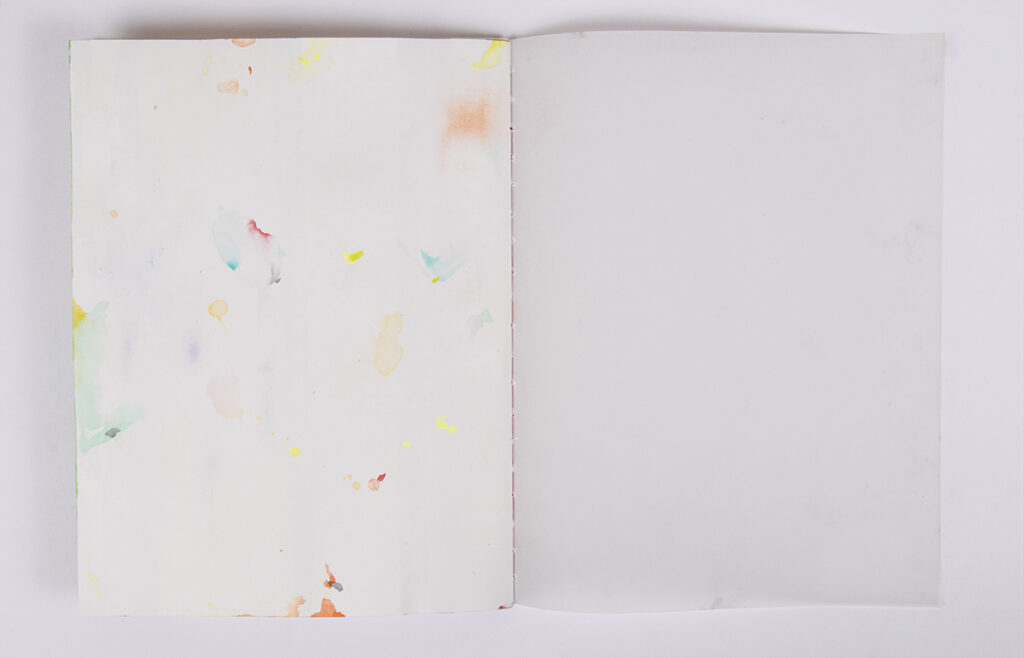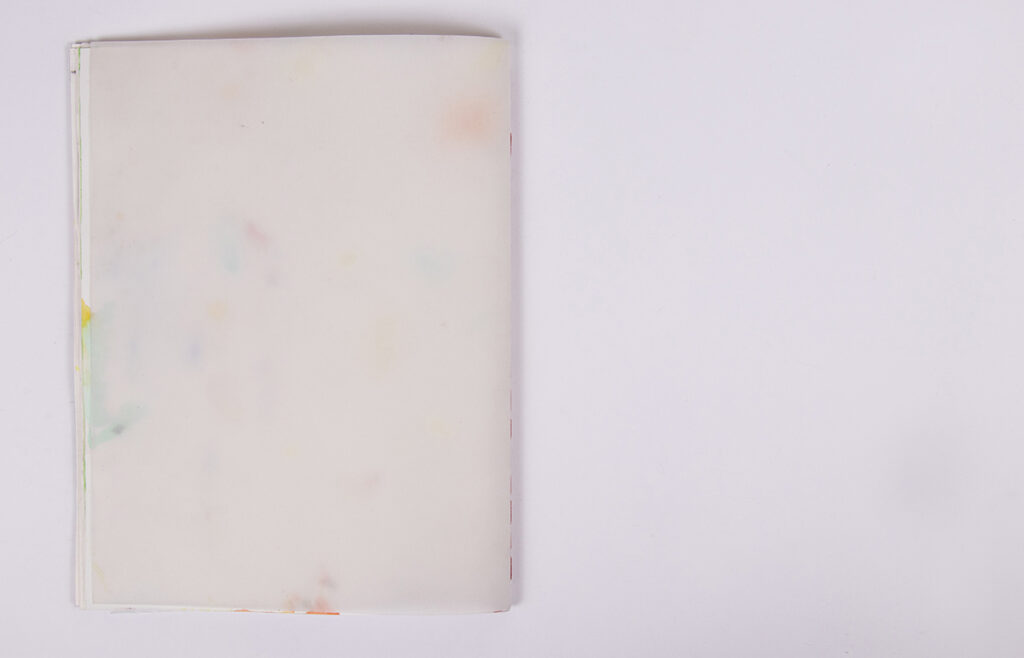 Biography
Hiba Kalache (b.1972, Beirut) is an interdisciplinary artist based in California whose practice spans installation, drawing, painting, sculpture, and interactive projects. Kalache draws on her daily life for her materials, process, and content. She interrogates the separation between the private and public spheres, and more specifically, what she calls, "the banality of daily rituals." She received an MFA from California College of the Arts (CCA) in San Francisco. She has since exhibited in Beirut, Berlin, Brussels, Istanbul, New Orleans, Oakland, San Jose, California, San Francisco, Tehran, Athens, London, and Paris. Her work has also been shown at art fairs including MENART fair, Art Dubai, Abu Dhabi Art Fair, Drawing Now, Paris, and Gwangju Art Fair. In 2012, she had solo shows in Beirut with Running Horse Contemporary Art Space and the FFA Private Bank. In 2017, she taught fine arts at the Lebanese American University.
Hiba Kalache – Cities Under Quarantine
Quarantined in Beirut; For Cities Under Quarantine – The Mailbox Project