Passage
2020
Cardboard, paper, fabric, wadding, thread, watercolor, rice
30 x 23 cm (closed); 137 x 23 cm (open); leporello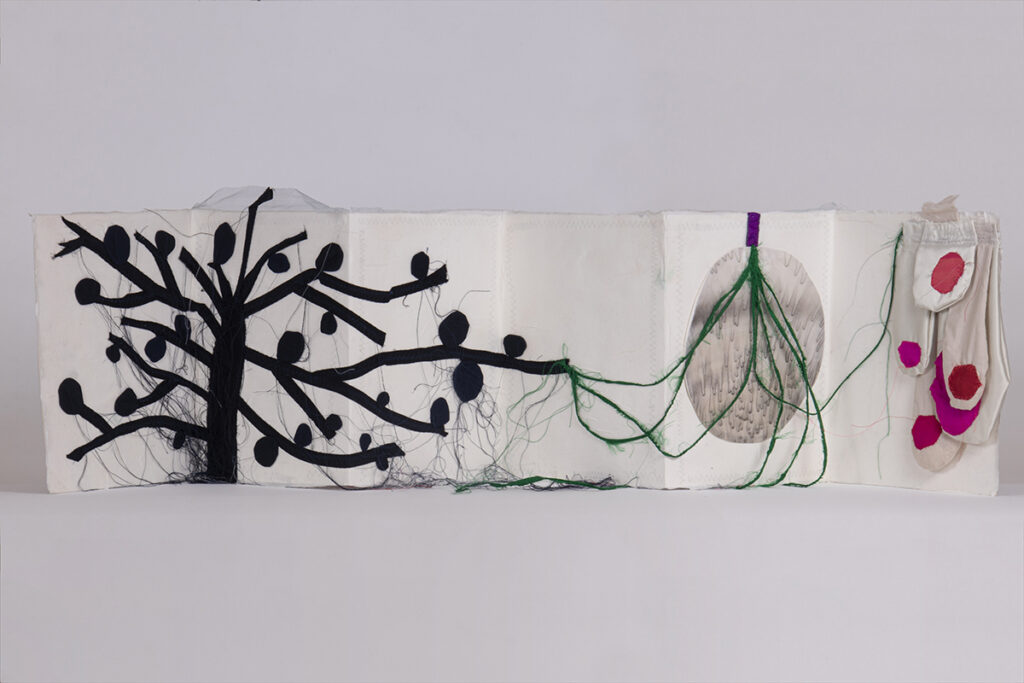 Artist's Statement
The lockdown in Hamburg started end of March 2020. It was unclear how long it would last and how threatening the pandemic would be. Besides the effects of the pandemic on our day-to-day life, many exhibition projects were canceled, and I stopped working for a while. The atmosphere was quite oppressive. When I was asked to participate in the project, I had spent four weeks in complete quarantine. Abed's call was like a ray of sunshine after a long dark journey. The project made me feel more hopeful and less isolated.
In my practice, the female body is at the center of my work. Before the Covid-19 outbreak, I was working on subjects such as procreation, death, and the cycles of renewal. The crisis meant to me the end of an old order and the beginning of something new. In my book I wanted to relate to this crisis stressing the idea of renewal, rebirth, and life in connection with the female body and its ability to procreate and nourish.
My intervention was similar to my practice as I decided to use fabric, one of my favorite mediums. It is like a color palette, and it can be sensuous, like a second skin. Moreover, stitching on fabric is a gesture of repairing and preserving.
~excerpt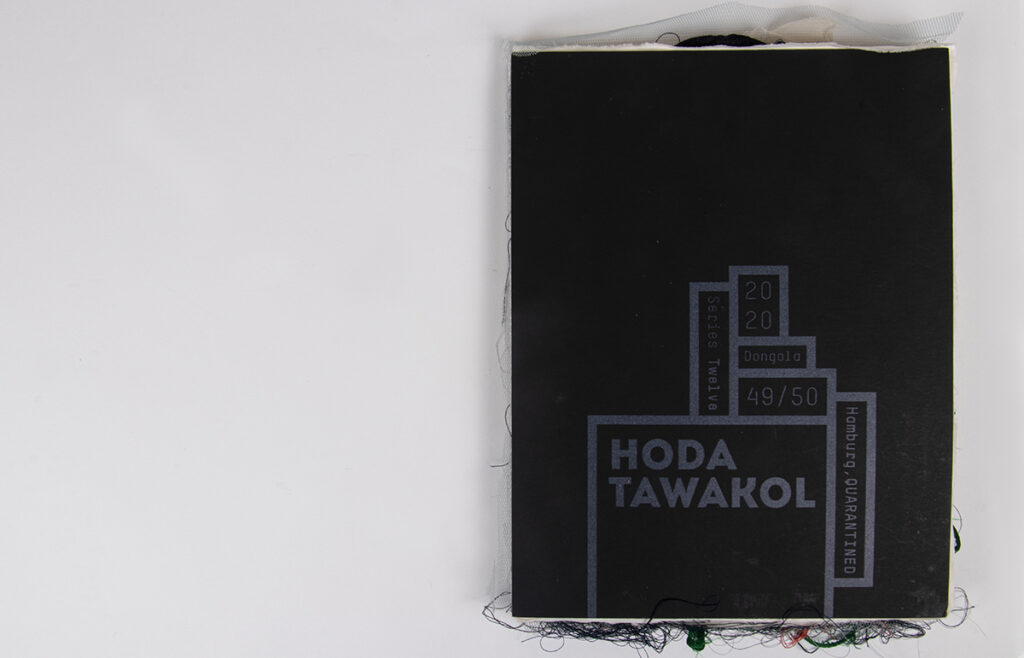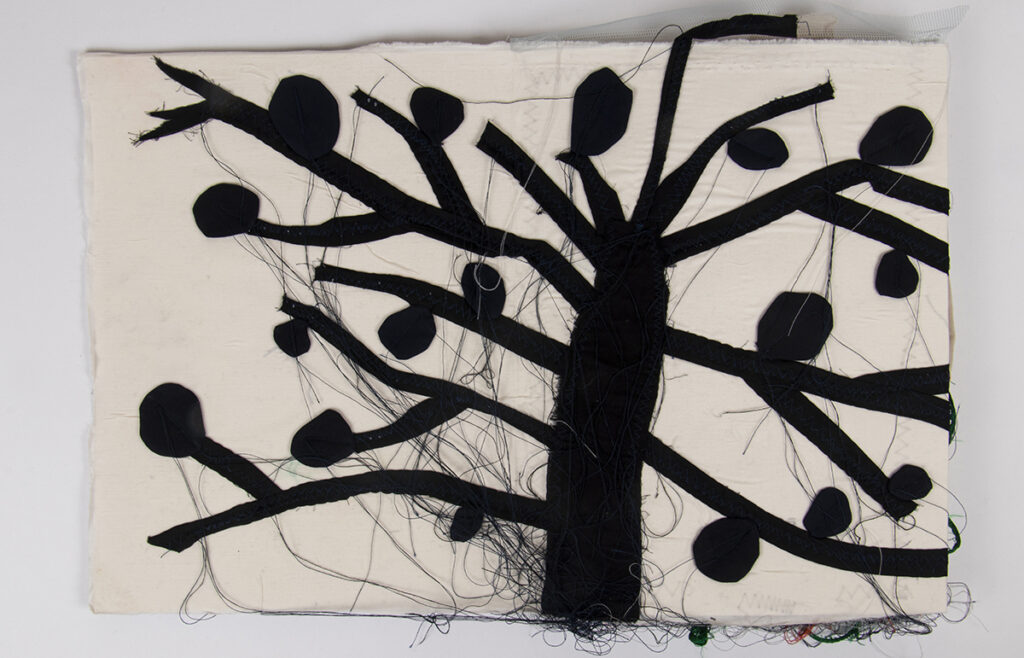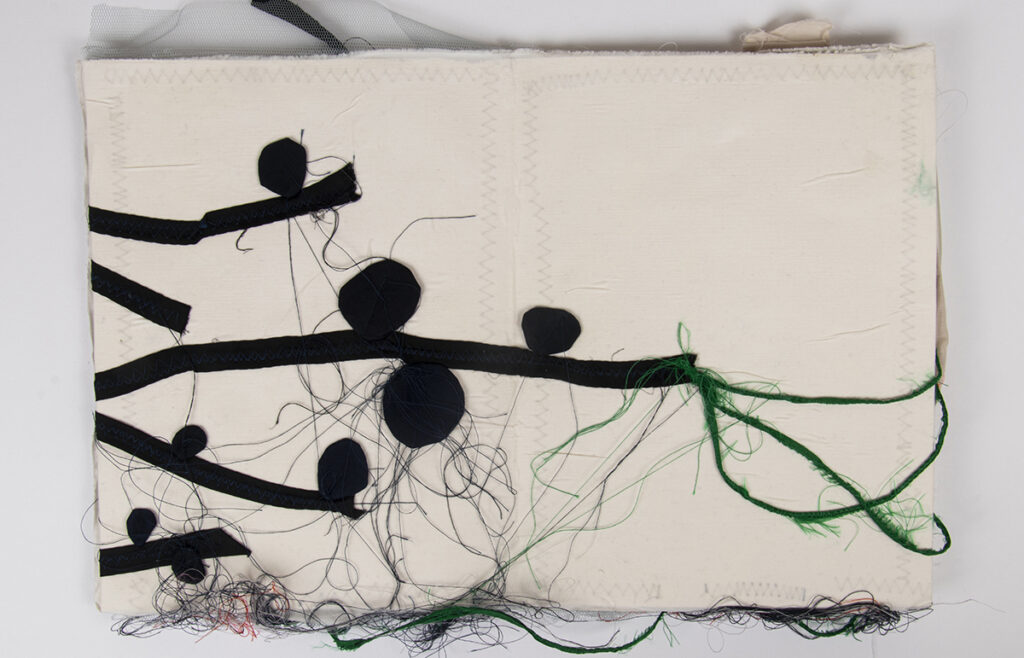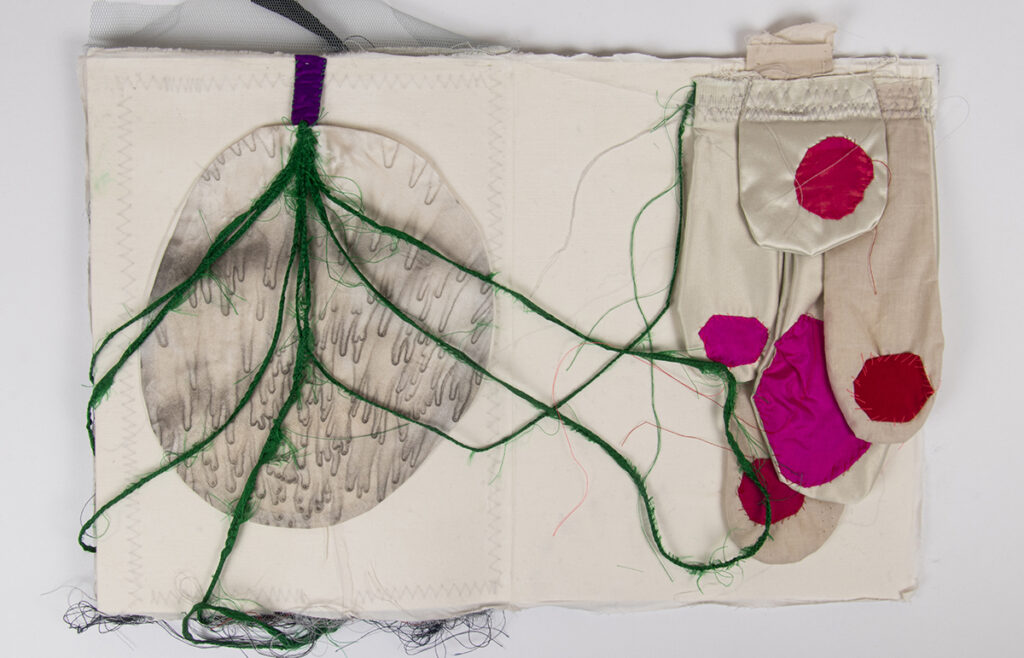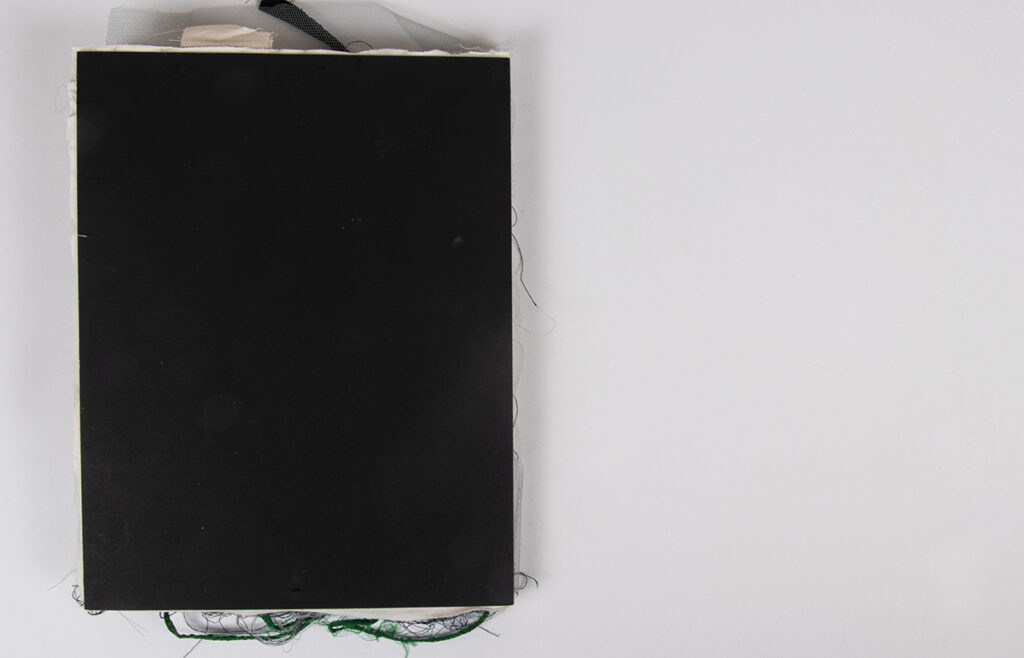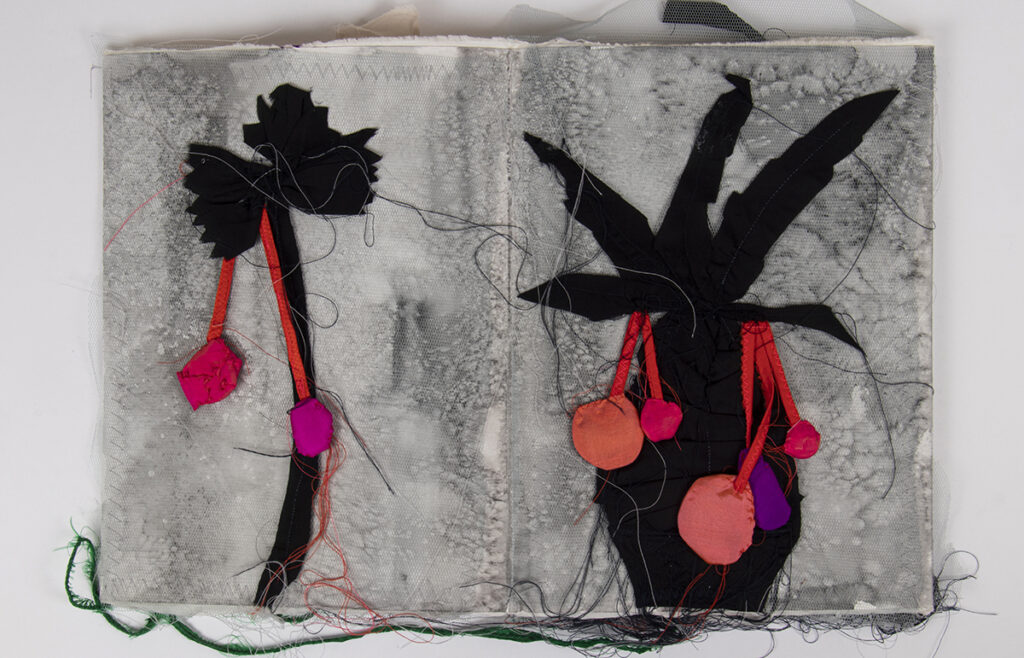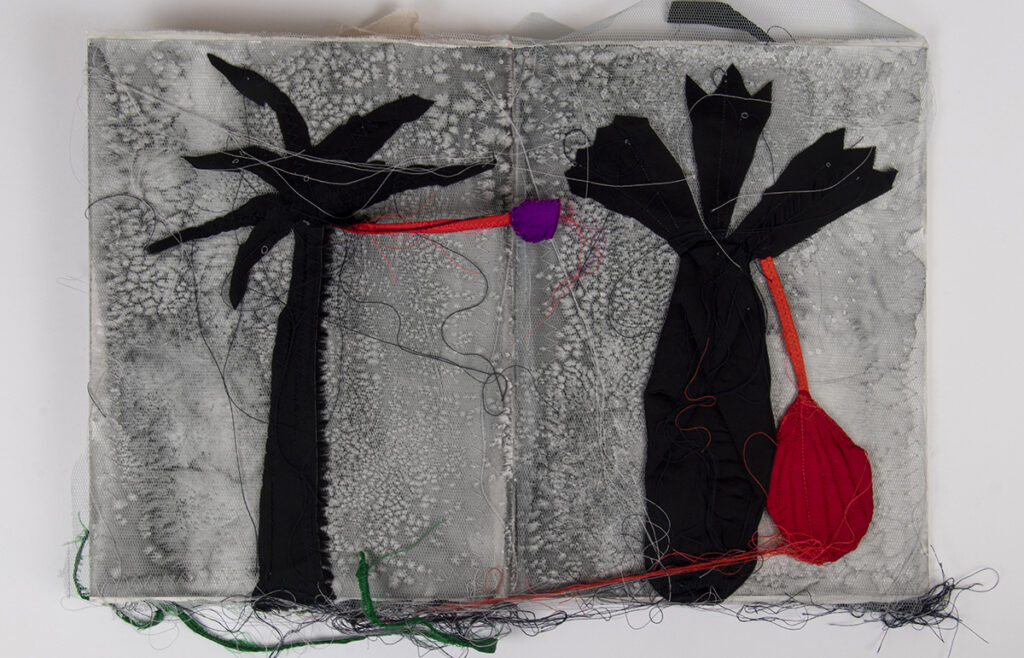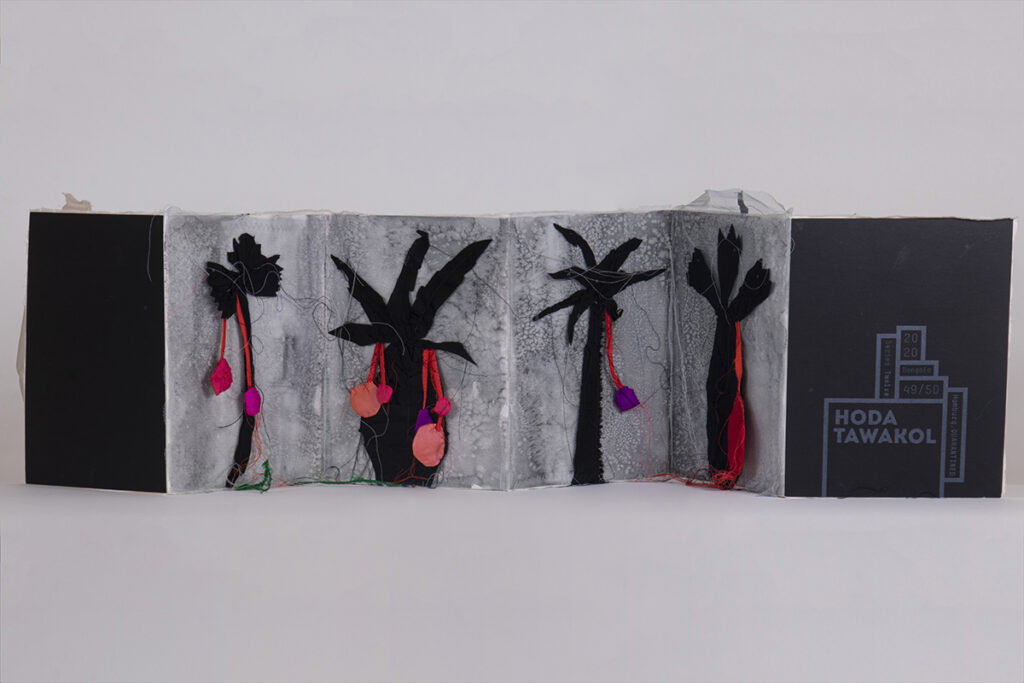 Biography
Hoda Tawakol (b. London, 1968) is an Egyptian-French artist living and working in Hamburg, where she graduated from the University of Fine Arts. She works with textiles, paper, wood, and mixed-media sculptures. While her hand-dyed and sewn textile pieces look at questions of women's labor, she also interrogates the wider yet more insidious forces (social, biological, cultural) impacting the female body. Her work has been exhibited at the Schirn Kunsthalle, Frankfurt, the Dortmunder Kunstverein, the Institut Francais Berlin, the Museum for Art in Wood in Philadelphia, Gallery Isabelle van den Eynde in Dubai, Gallery Sfeir-Semler in Lebanon, and Gallery Ruttkowski68 in New York, among others. Her work is in the collections of the Salama Bint Hamdan Al Nahyan Foundation, Abu Dhabi; the Progressive Art Collection, USA; Open Space Contemporary, Turkey/UK; The Naila Collection; The iSelf Collection, and the Weserburg Museum, Germany. In 2022, Tawakol was an artist in residence at the Goethe Institut in Marseille.
Hoda Tawakol – Passage
Quarantined in Hamburg; For Cities Under Quarantine – The Mailbox Project