Impact
2020–21
Watercolor on paper
30 x 23 cm (closed); 137 x 23 cm (open); leporello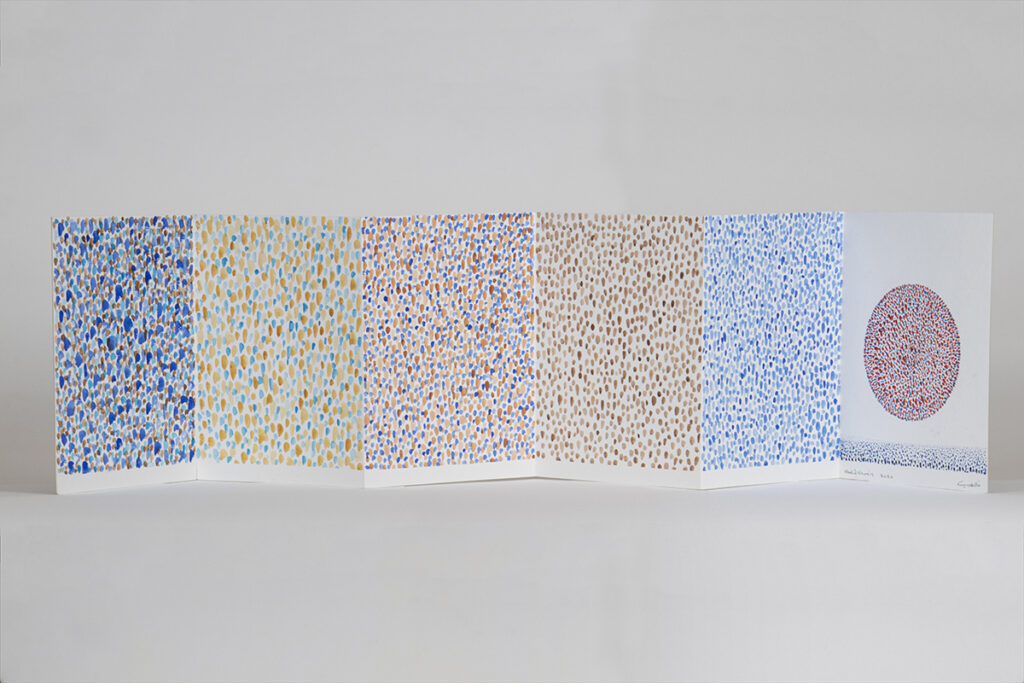 Artist's Statement
[Text translated from Arabic]
I began to silently compose this daily notebook while I was in isolation and in compulsory quarantine, until the virus became part of our daily lives, controlling our freedom, our choices, and our lifestyles. My inspiration was influenced by the atmosphere of the Arab Spring; more specifically, the crowds that gathered in the squares. I tried to realize my observations through several overlapping points that intertwine to form the texture of a painting, one that was later reproduced as an exhibition: Point Dialogue.
The "point" came to impose itself again as we were being threatened by the virus. As humans, we have become the target and the carrier, as if we are time bombs that could explode at any moment leaving many victims behind. An "impact" originates in cities under quarantine, which remained captive to the quarantine's effects.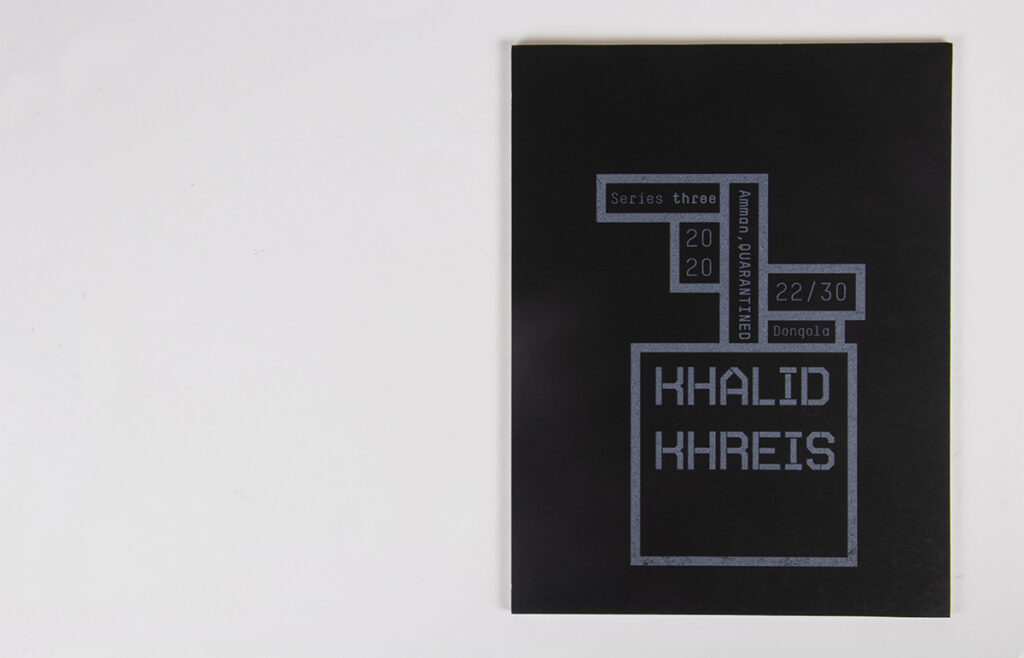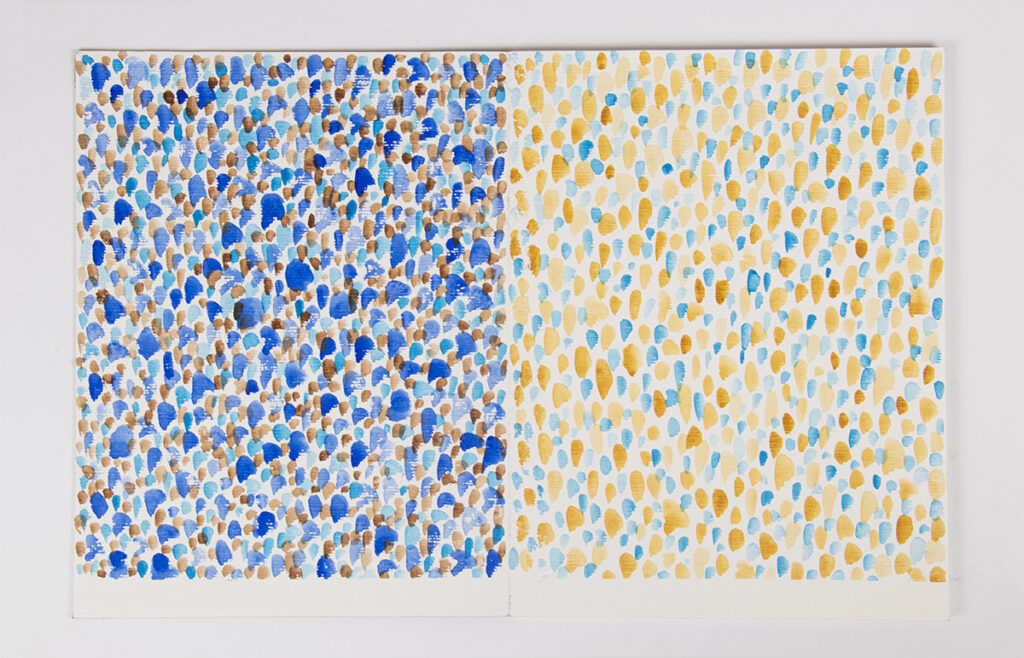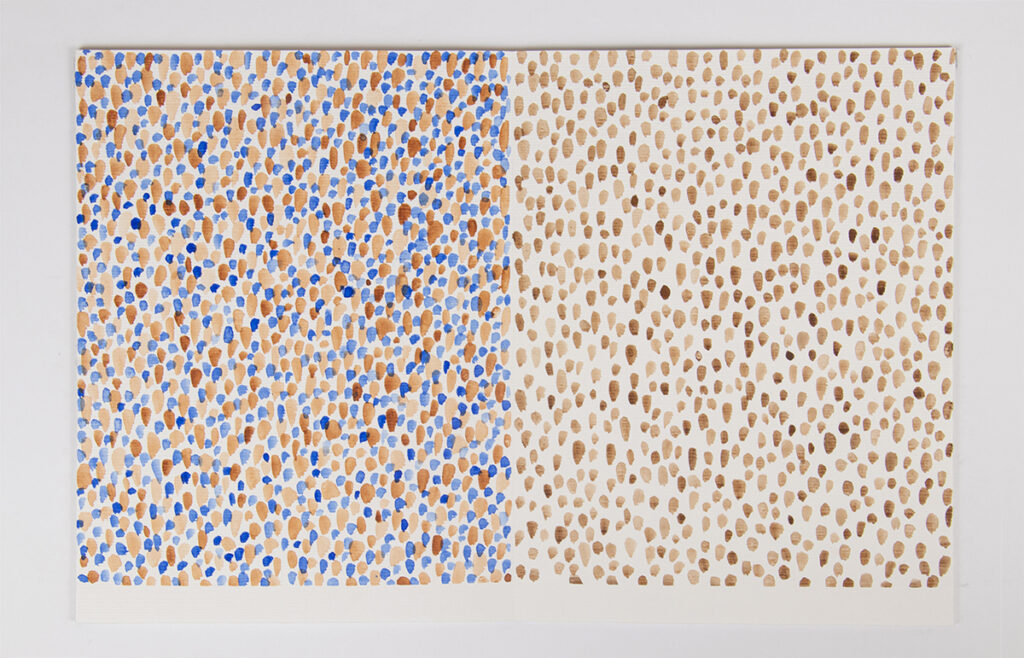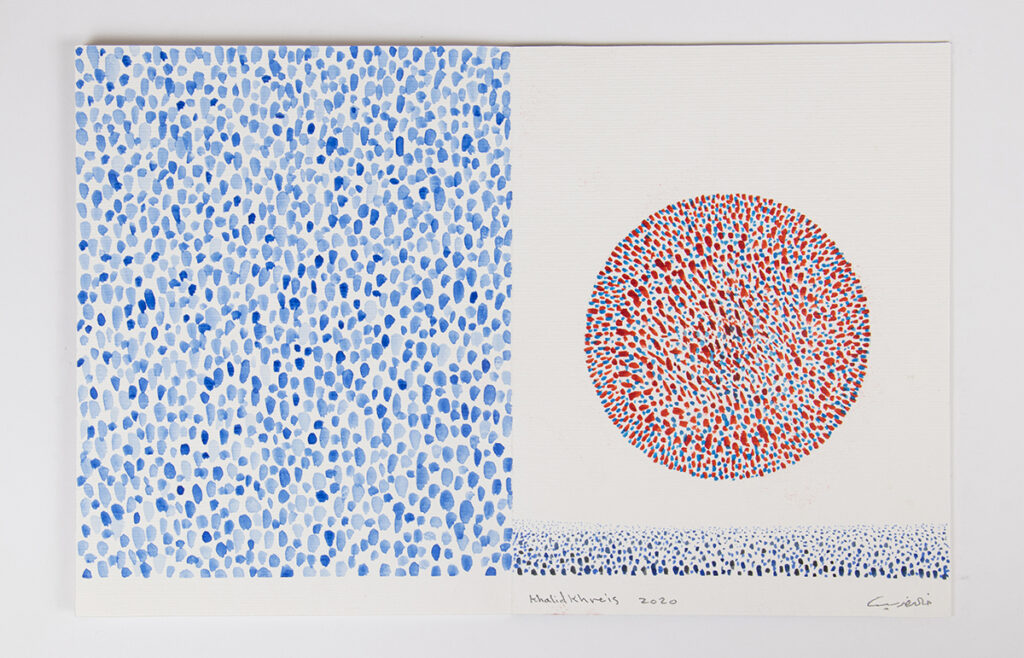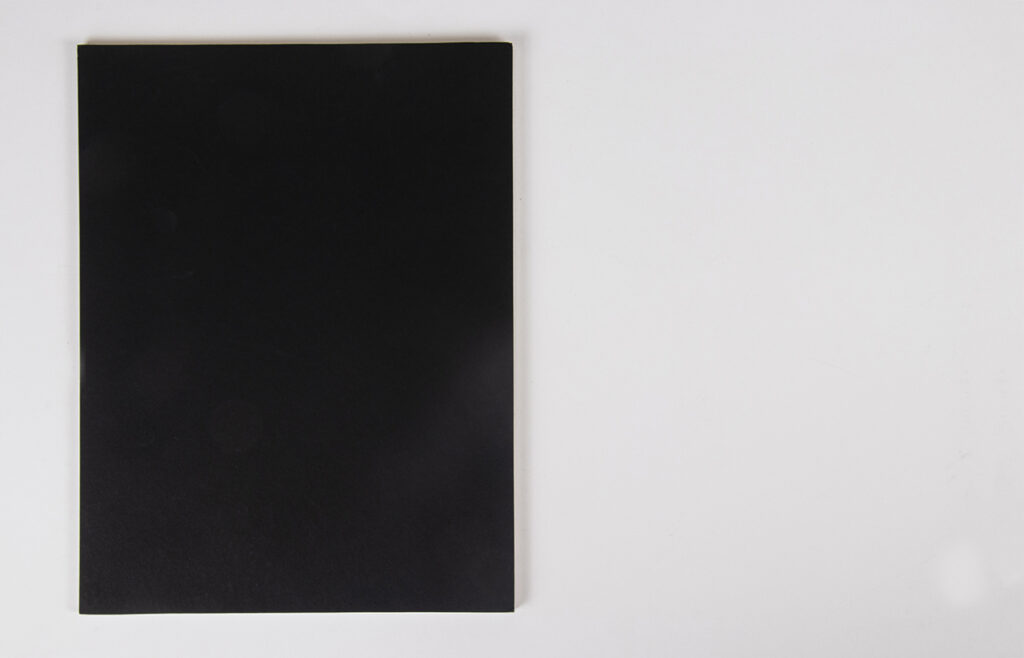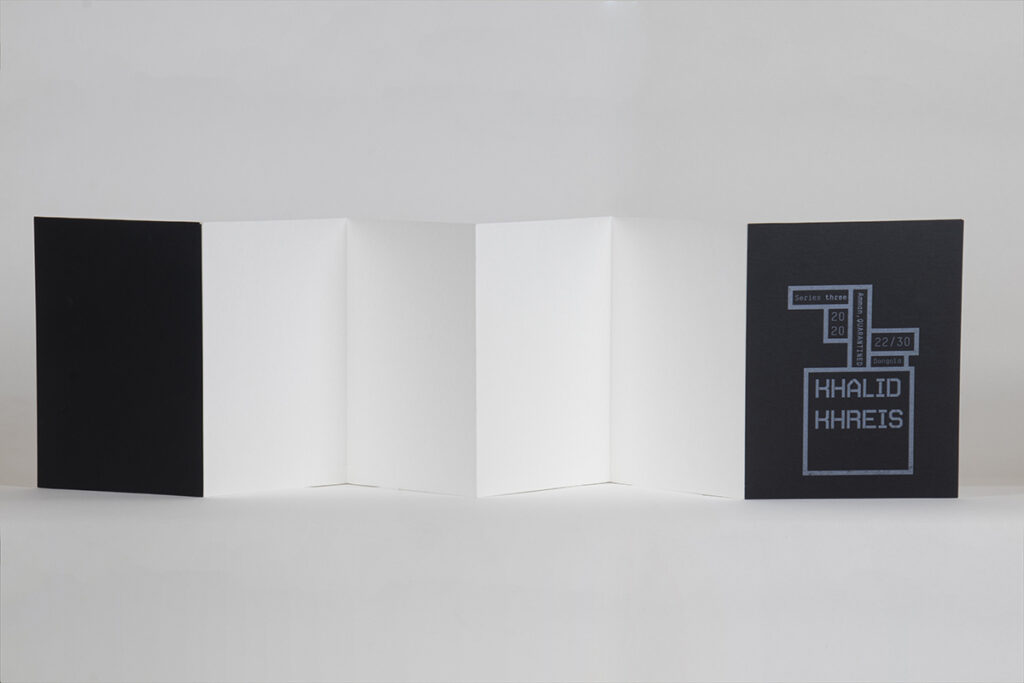 Biography
Khalid Khreis (b. 1955, As Sammu', Jordan) lives and works in Amman, where he is Director General of the Jordan National Gallery of Fine Arts. Khreis is an abstract painter whose work is highly instinctual and informed by his visual and intellectual life. He studied painting, sculpture, and printmaking in Spain, Italy and Mexico, obtaining a PhD in Fine Arts from the University of Barcelona in 1993. He has been the subject of eighteen solo exhibitions and has participated in more than ninety group exhibitions internationally. He received the Medal of the Commander of the Order of Civil Merit, awarded by King Juan Carlos I of Spain in 2004; the National Award for Excellence in Art, Amman in 1995; and the First Prize, Joan Miró International Contest from the Spanish Arab Institute in Madrid in 1985.
Khalid Khreis – Impact
Quarantined in Amman; For Cities Under Quarantine – The Mailbox Project