Cartography of Languages and Relationships
2020
Watercolor, ink, on pages from a book of poems by Friedrich Schiller
30 x 23 cm (closed); 137 x 23 cm (open); leporello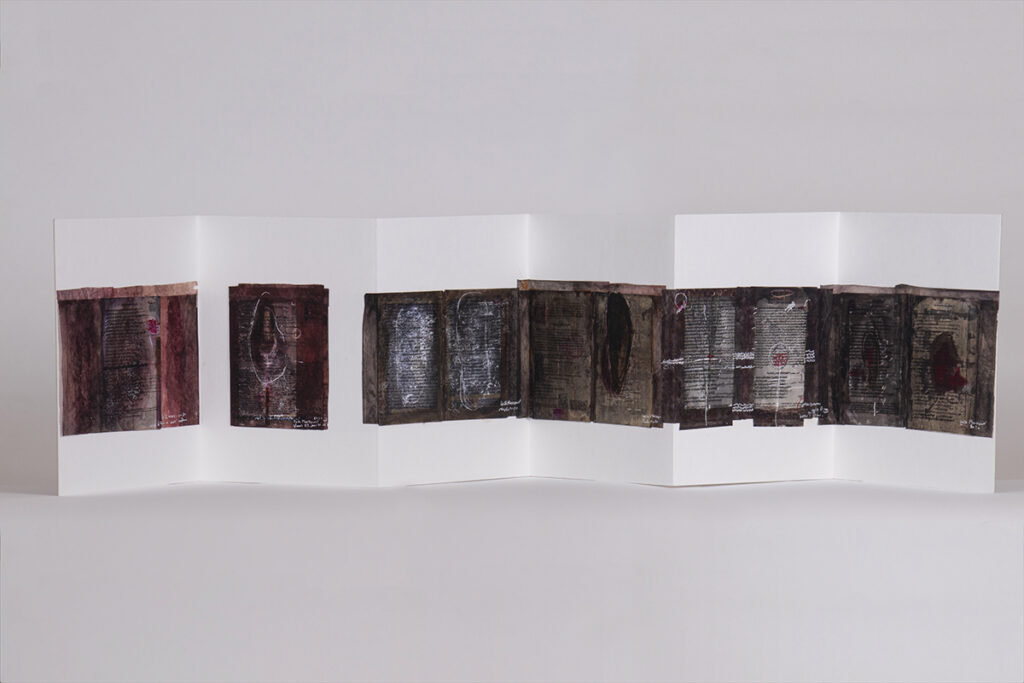 Artist's Statement
Language as an instrument of communication with oneself and others: a material of thought and freedom; a way to organize the world around me. Words become my landmarks, monuments, fields of expectations, confusion, affinities—my hidden paradise.
To live with three languages—three layers superimposed on one another, entangled, mixed, sometimes competing—very often leaves a void in my head or fills one. I needed to construct a space without limits to shape my inner language.
During confinement, communicating with others became crucial. There was a need to write letters to my friends dedicated to the memory of life: to the intimate, to the personal. Some required more than one letter. I had to create rules out of chaos and to make them visible: writing, erasing, repeating, covering, adding, coloring over weeks and months rendering the words illegible, unrecognizable in any language—the pictorial weight of my letters balanced the inaccessibility to the content. The new text gains a body, flesh and blood, a life, a history, and finally the liberty of freely written words.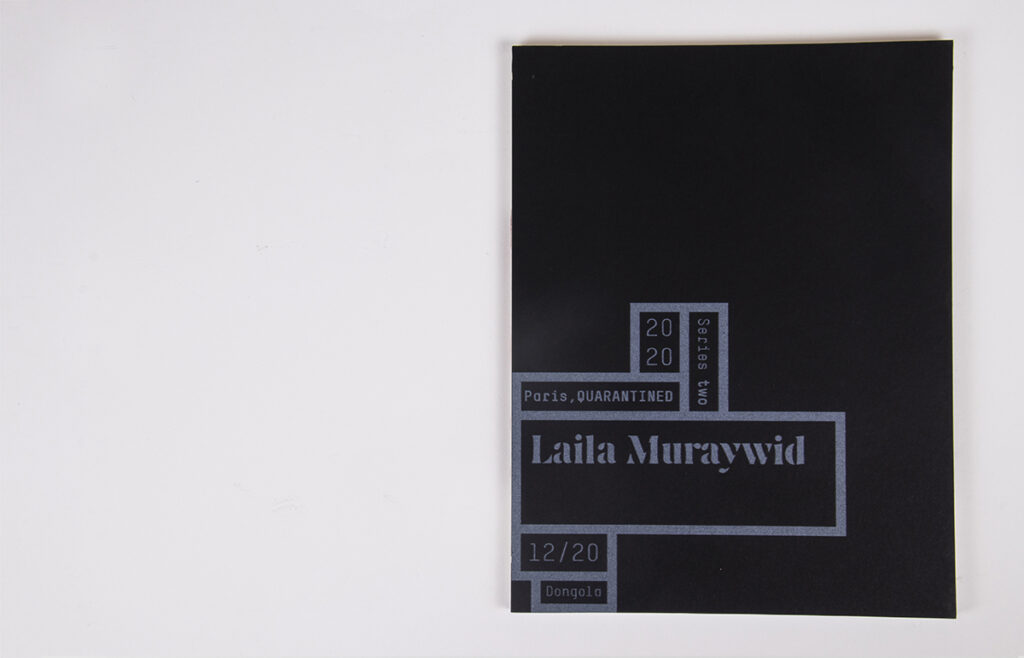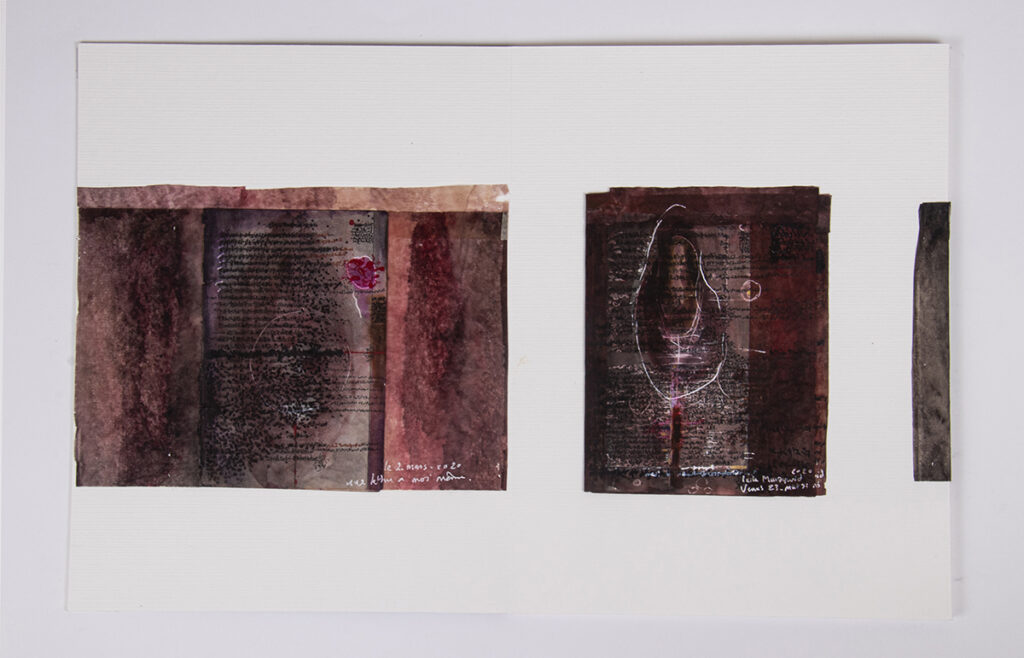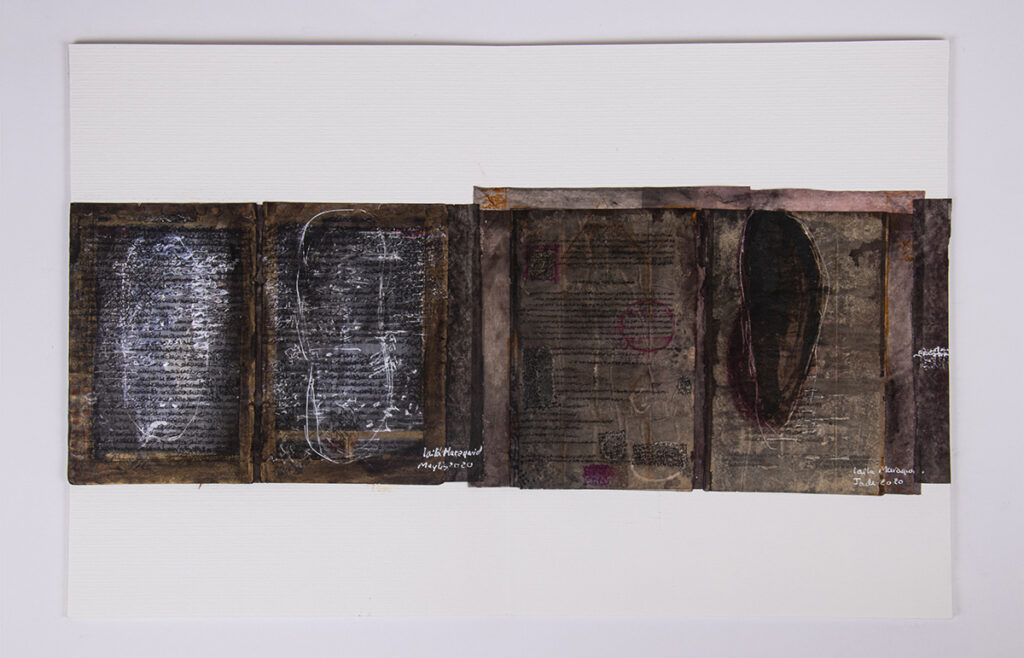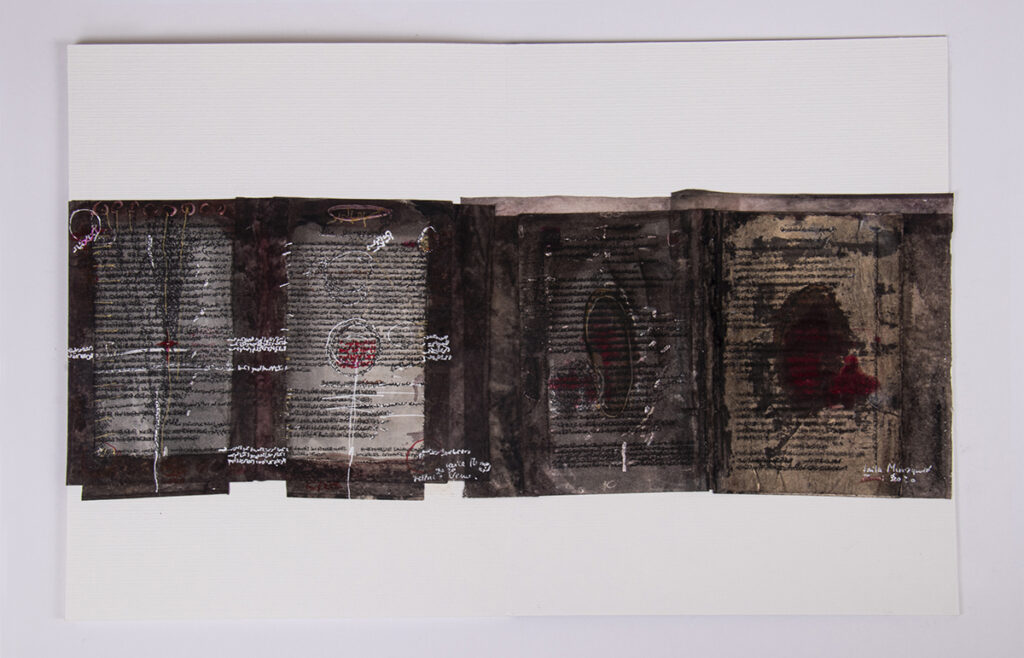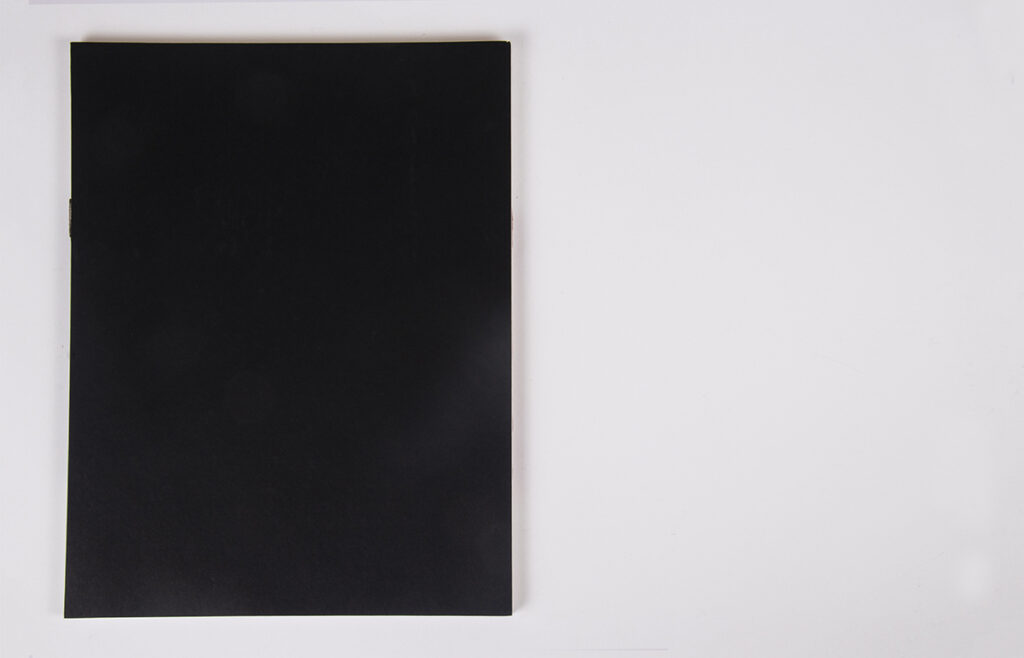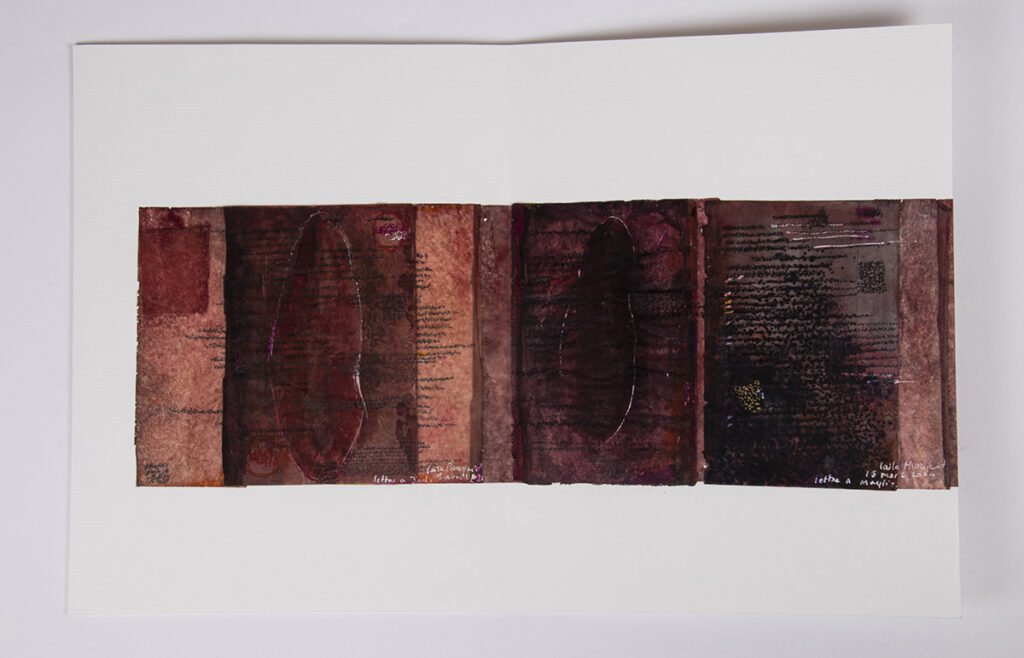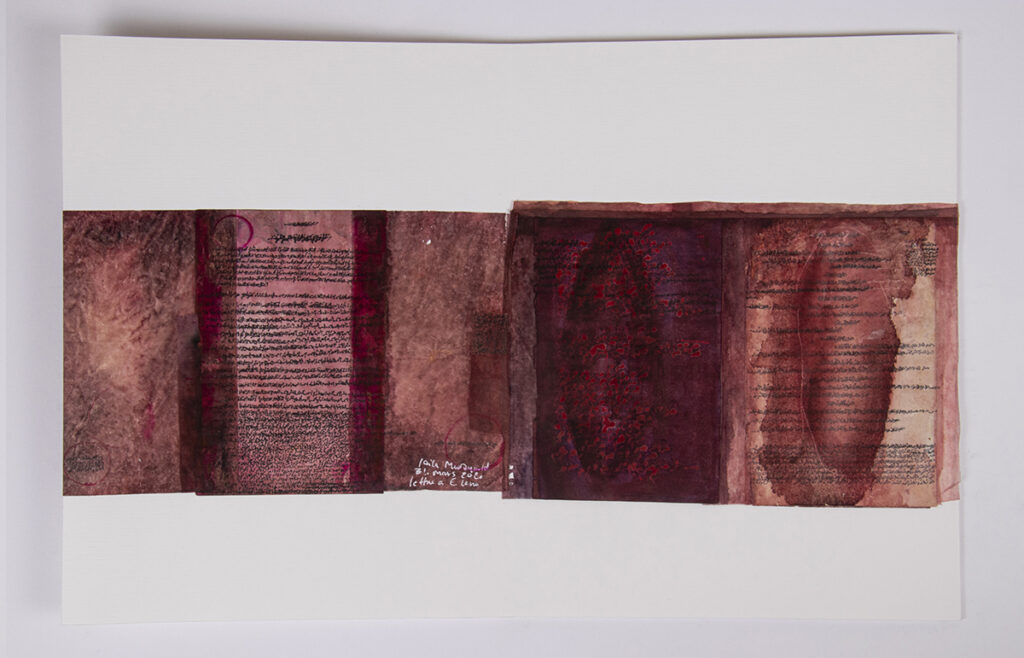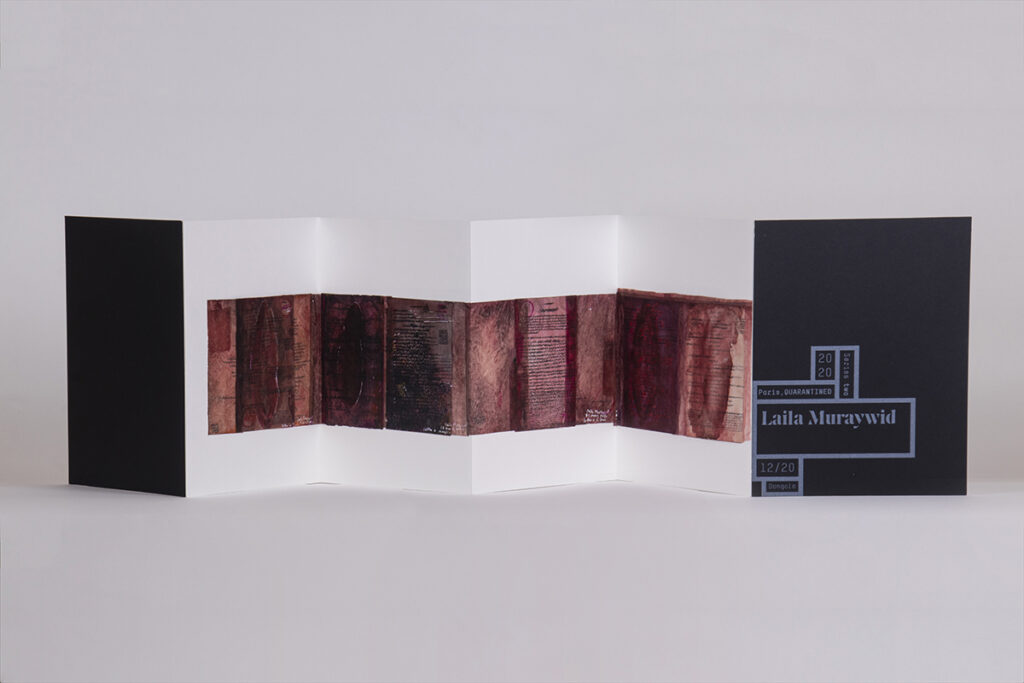 Biography
Laila Muraywid (b. 1956, Damascus) lives and works in Paris, and creates sculptures, jewelry, and photography, articulating themes of female marginality, fragility, and desire. Laila Muraywid's work has been shown at the Kennedy Center, Washington, DC; Museum Galliera, Paris; National Museum of Women in the Arts Washington, DC; Musée des Arts Décoratifs, Paris; Institut du monde arabe, Paris; and Musée Caudresien des Dentelles et Broderies, Caudry, France, among others. Her work is in the collections of the British Museum; Atassi Art Foundation, Dubai; Al Mansouria Foundation, Jeddah; Khalid Shoman Foundation, Amman; and Dalloul Art Foundation, Beirut.
Laila Muraywid – Cartography of Languages and Relationships
Quarantined in Paris; For Cities Under Quarantine – The Mailbox project