The View from Above
2020–21
Collage, drawing, embroidery, digital printing
30 x 23 cm; handstitched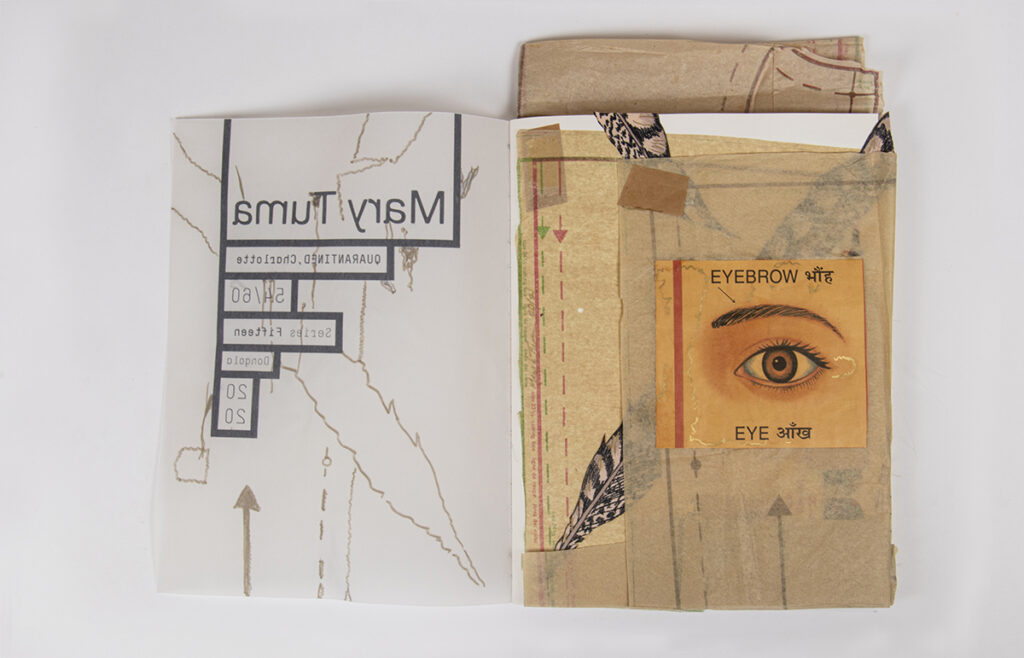 Artist's Statement
A pandemic, by its nature, invites us to step back from the personal and view the bigger picture.
I, like anyone else who is single and lives alone, found myself in almost complete isolation for over a year. My teaching moved online and apart from my dogs and the birds in my garden, an occasional exchange with a neighbor over the fence and my weekly grocery trips, I was physically alone.
I viewed the time from a spiritual perspective—meditating and practicing energy work, making art, and engaging with friends and family online.
The View from Above are a reflection of these wide-open days, moving in and out of my detachment, my yearning for human companionship and touch, feeling so separate but reminding myself how privileged I was to have seemingly endless time: a year of everything and nothing.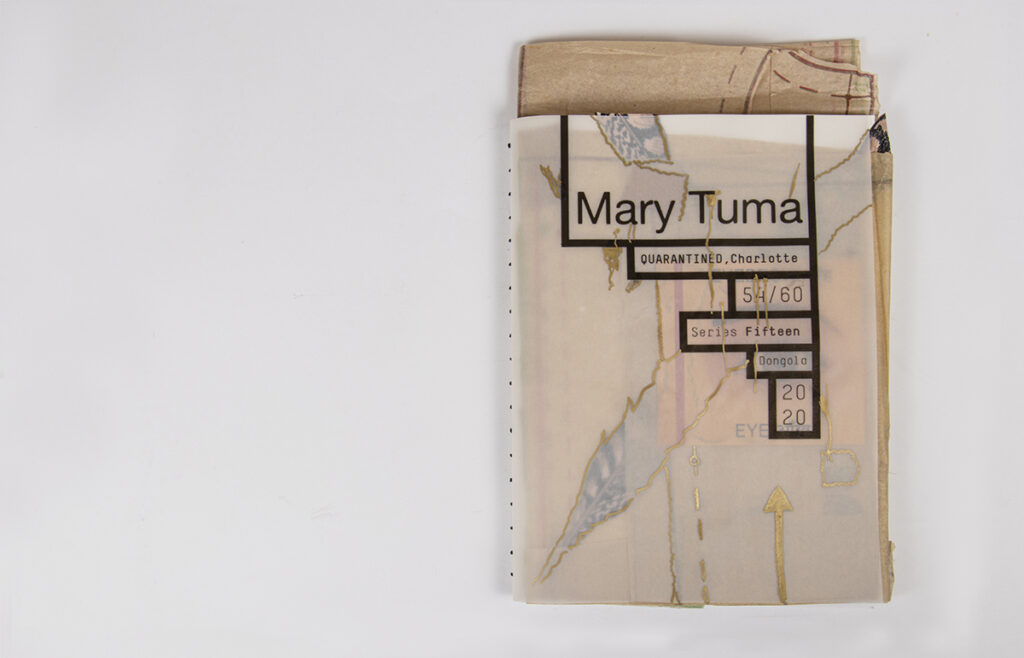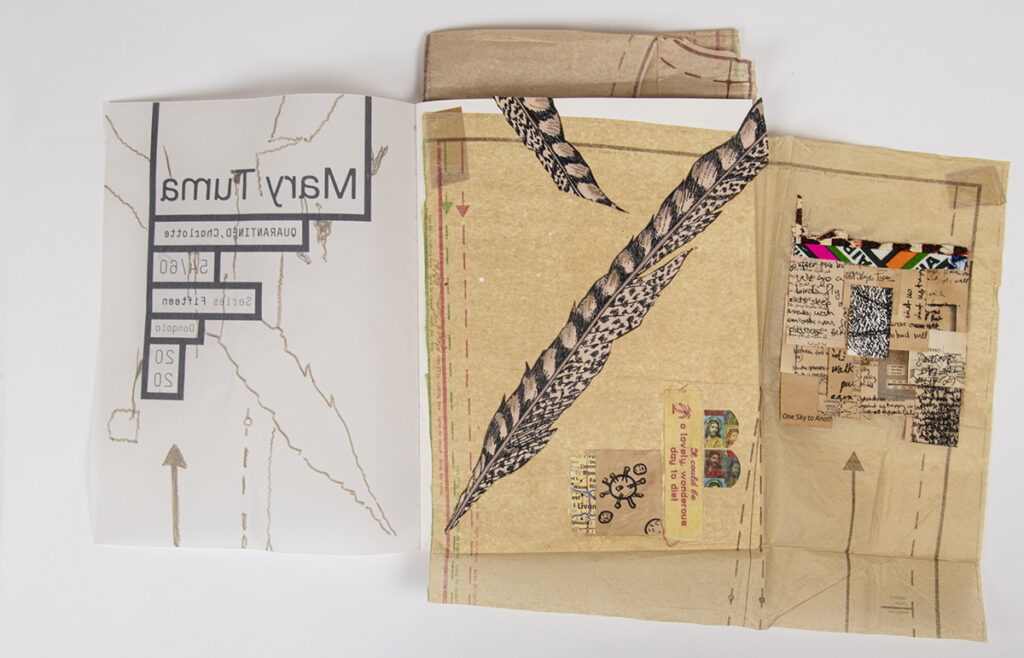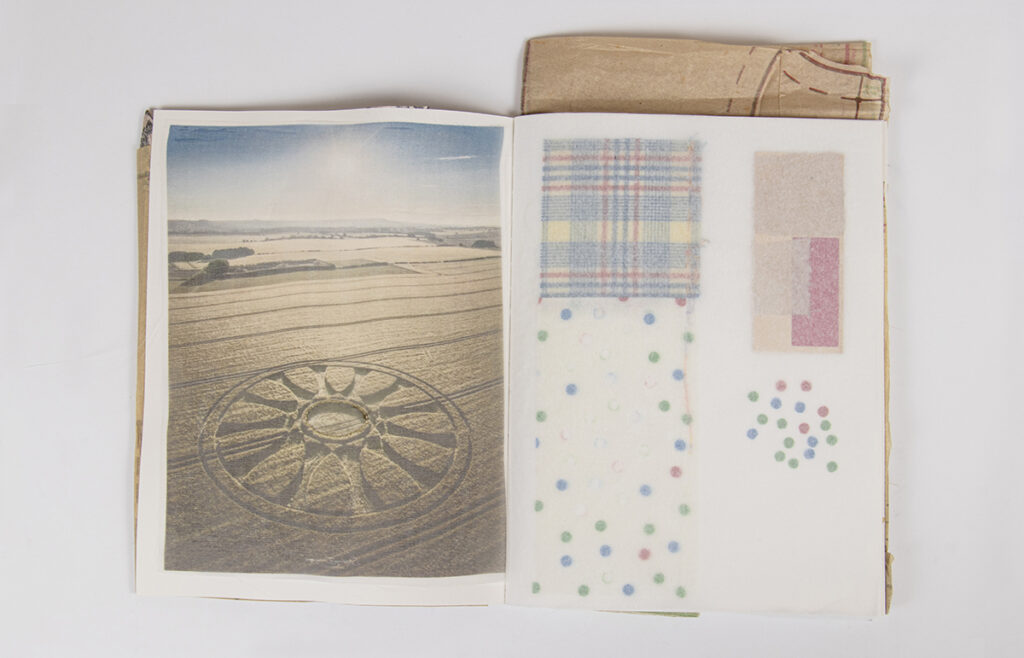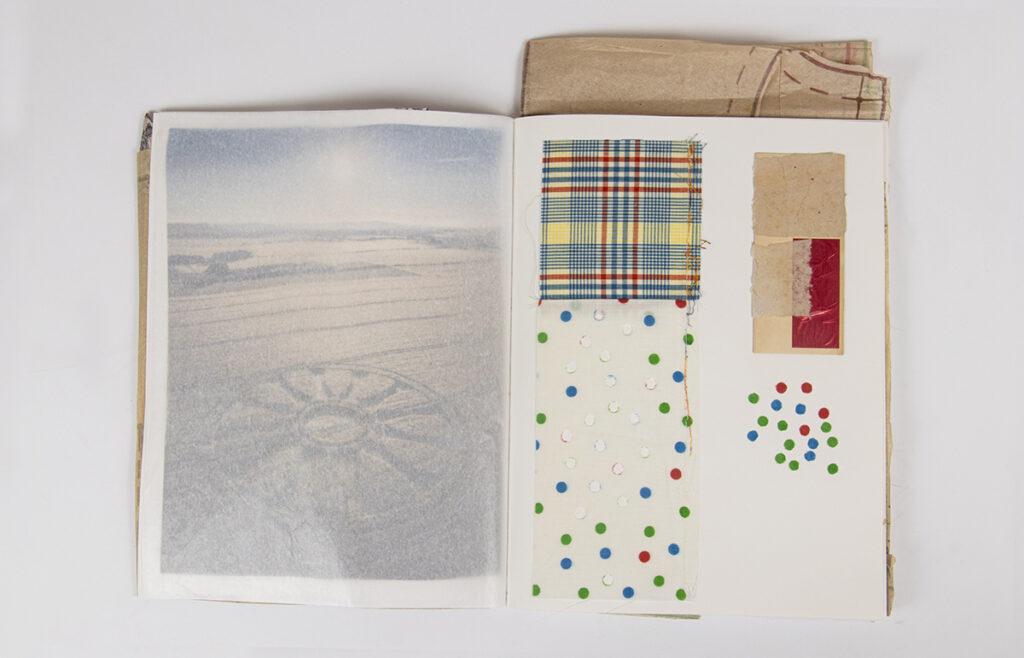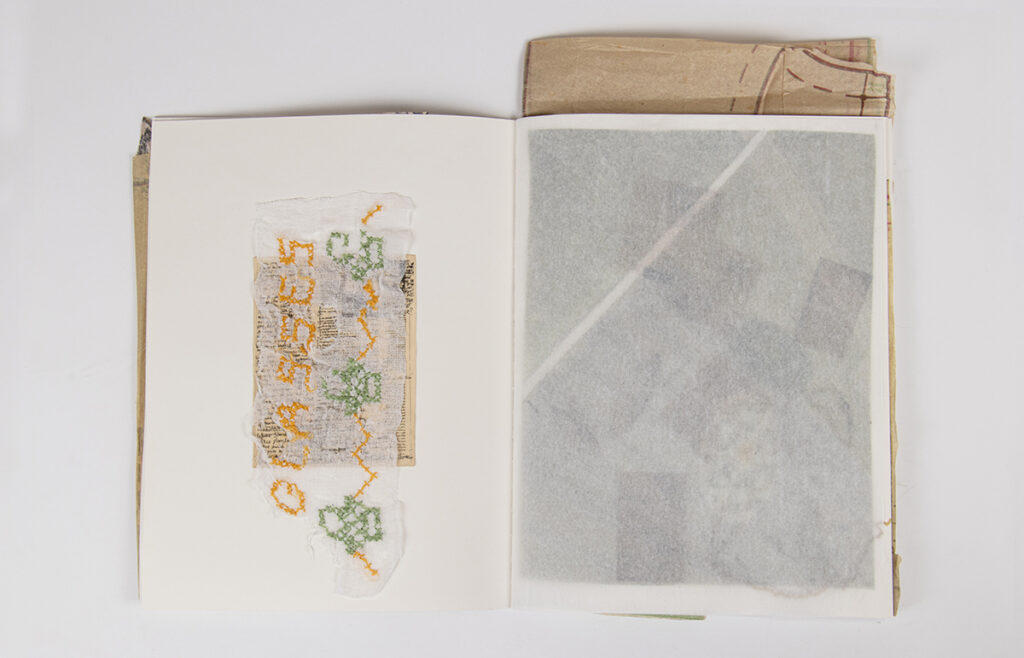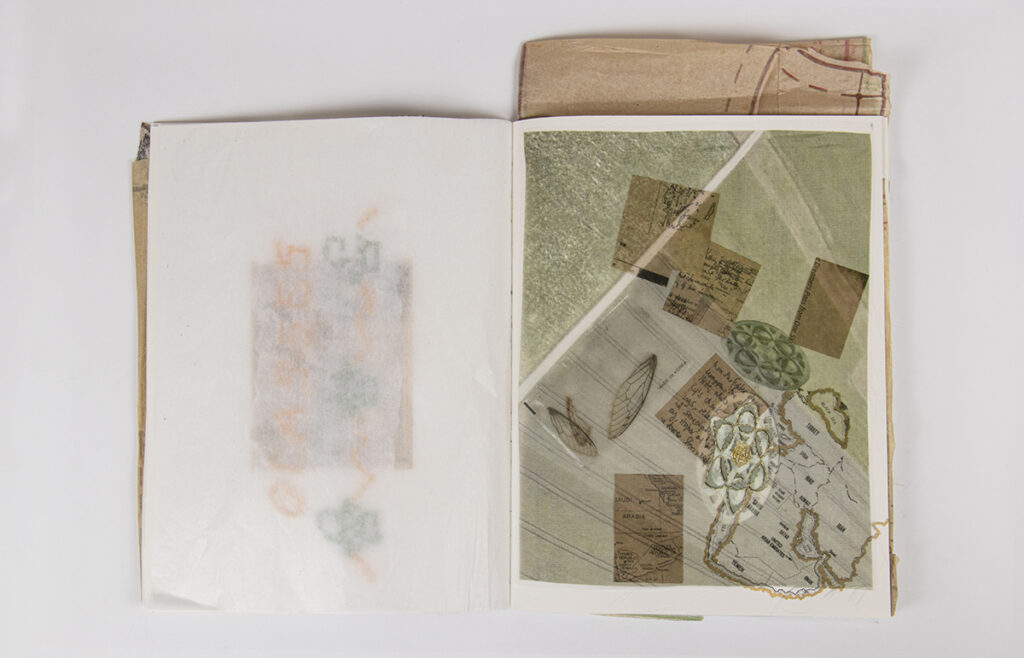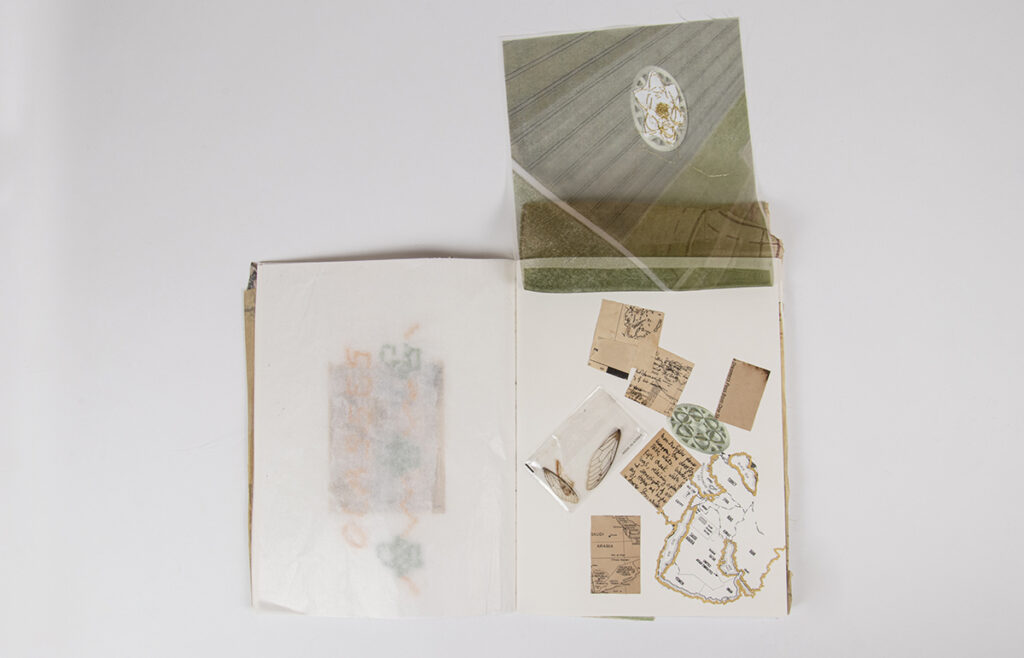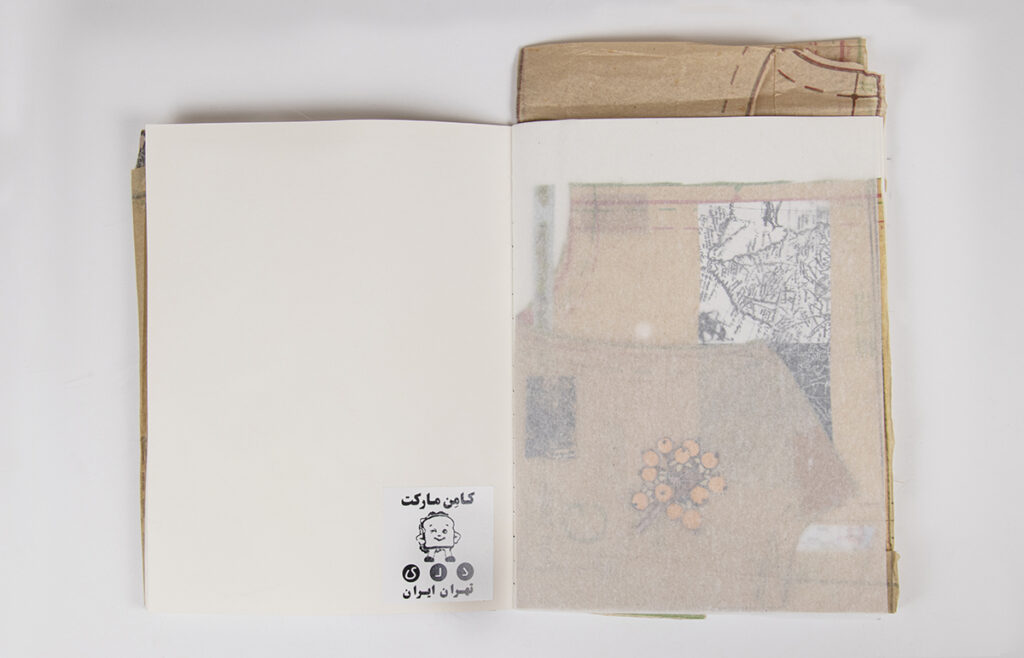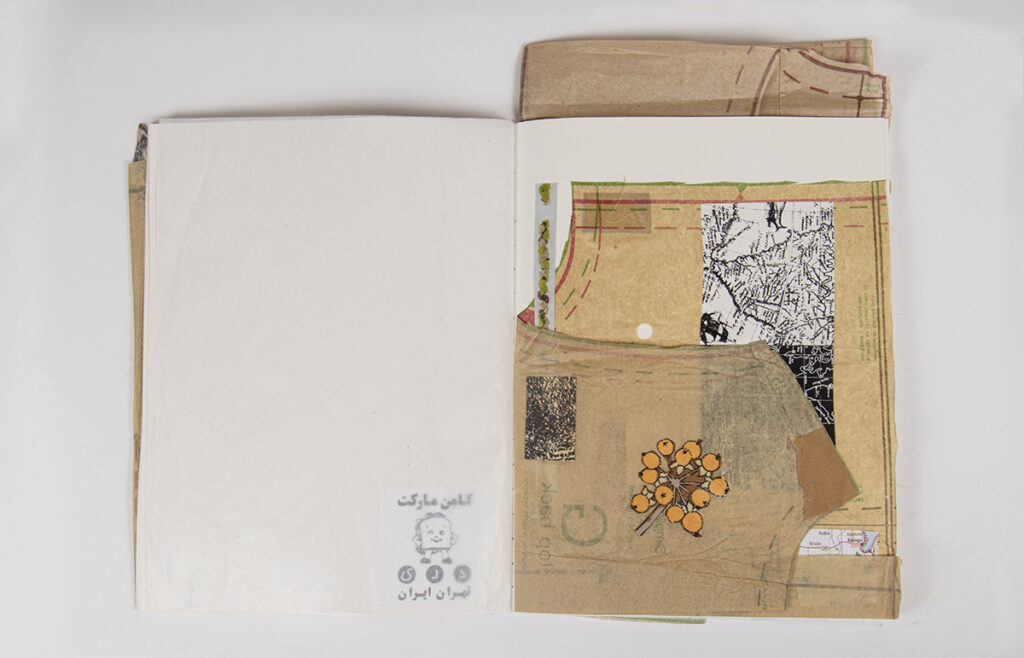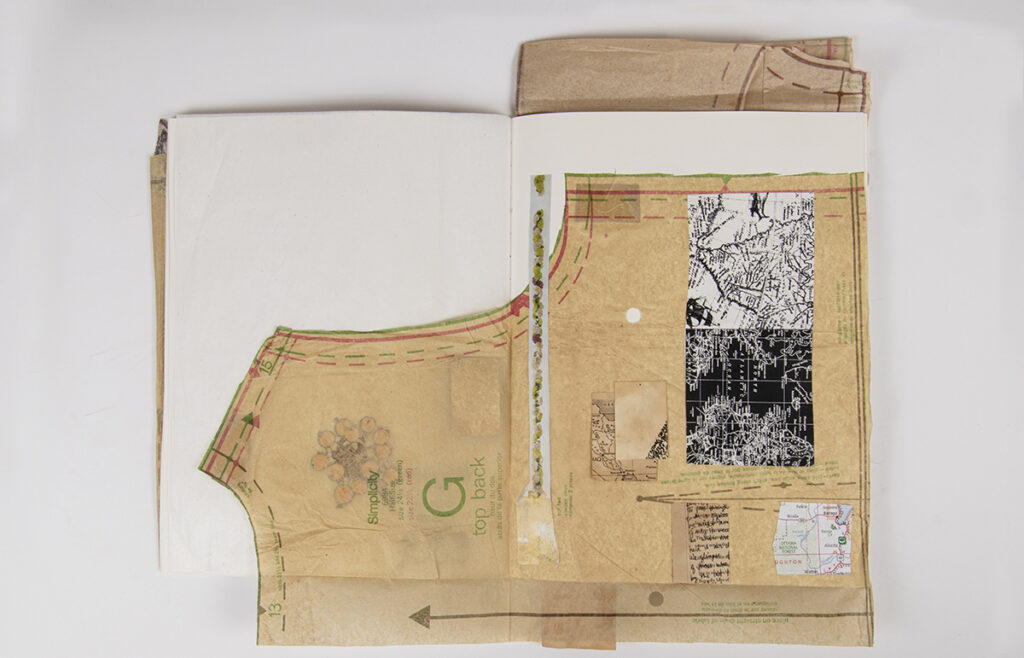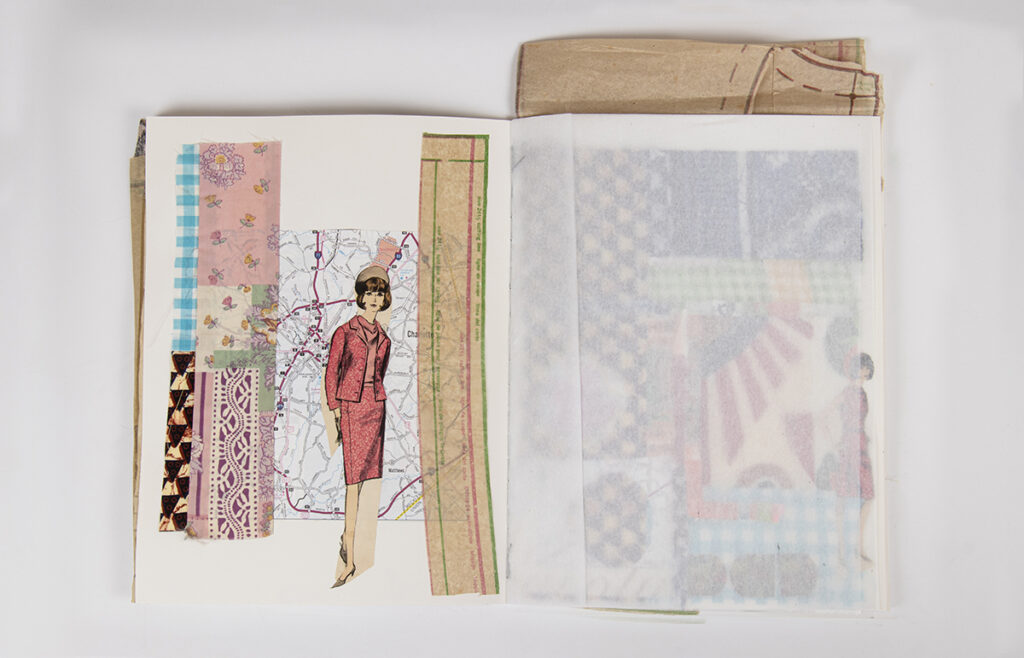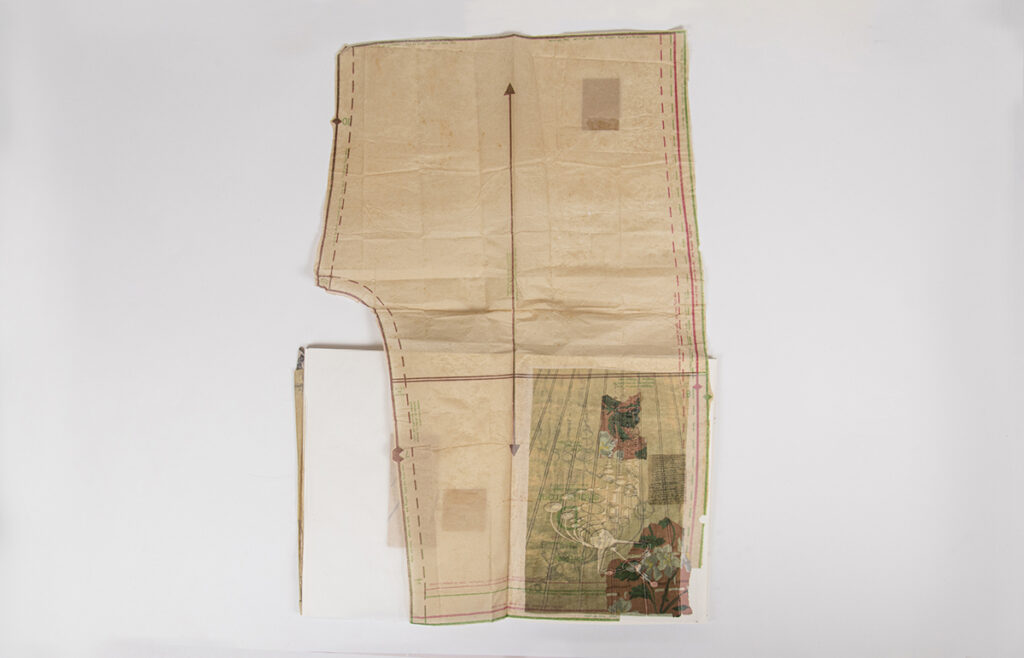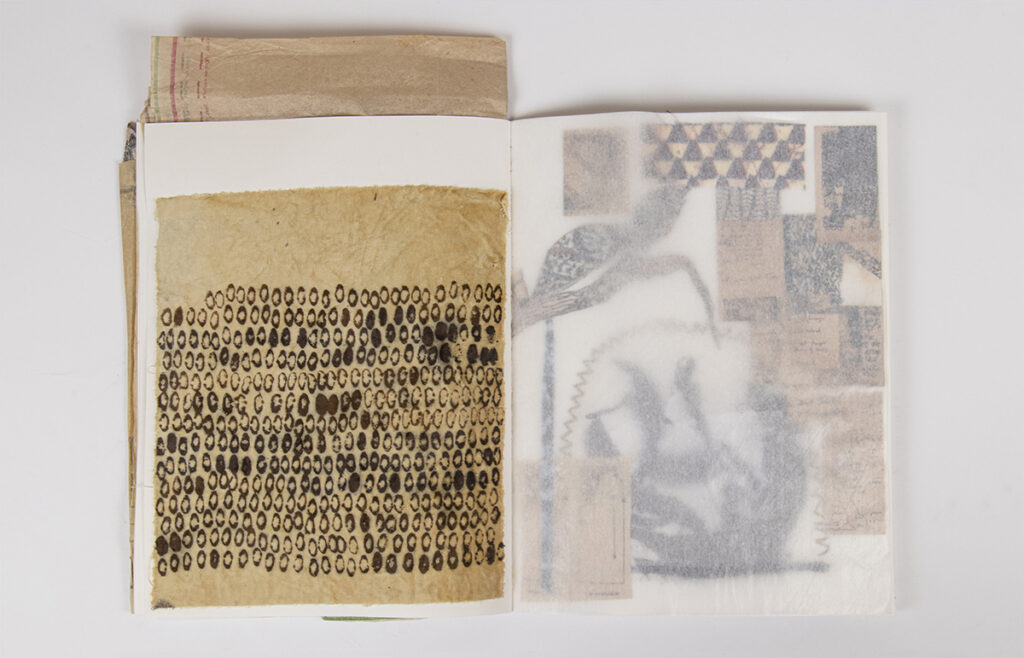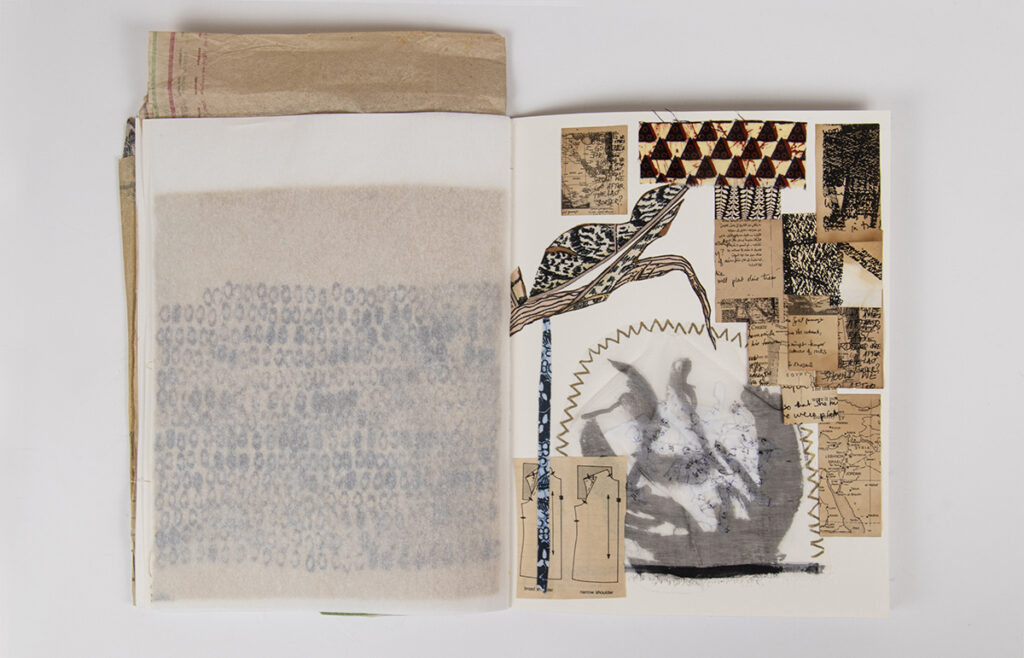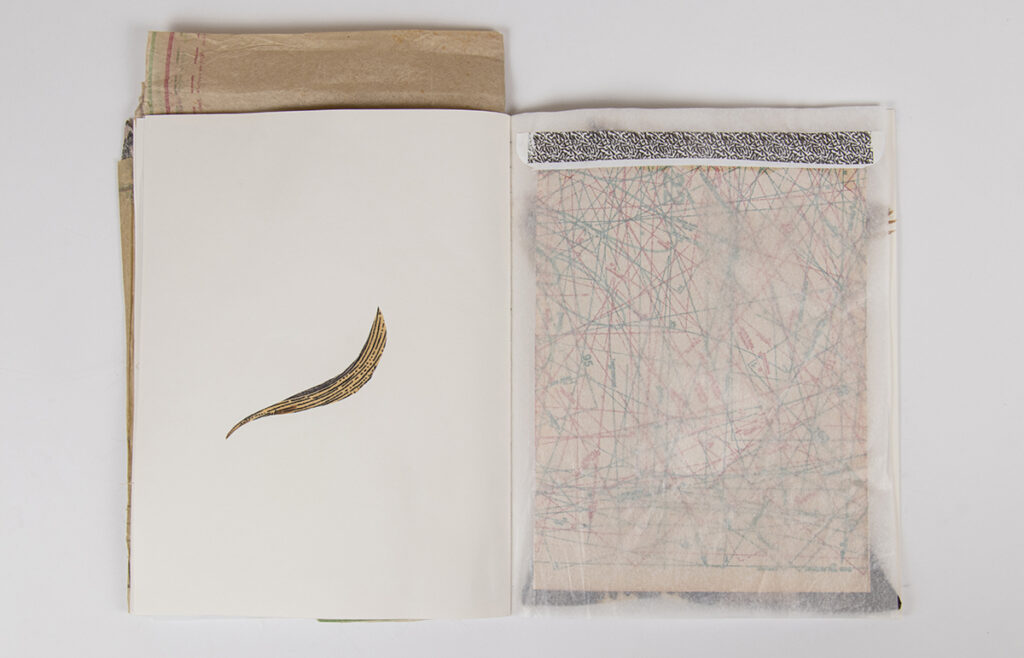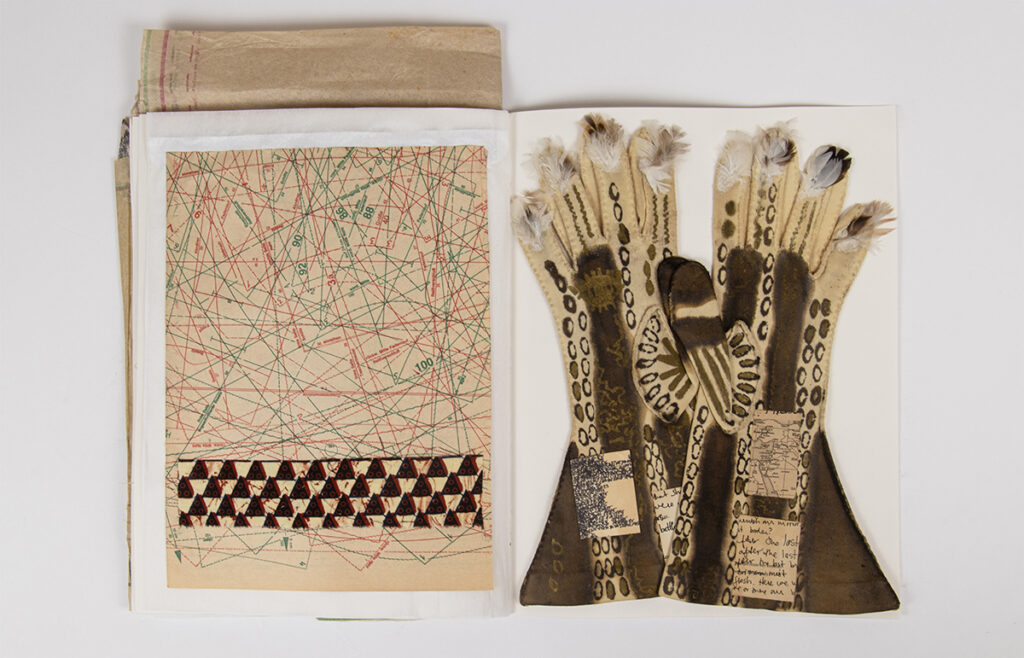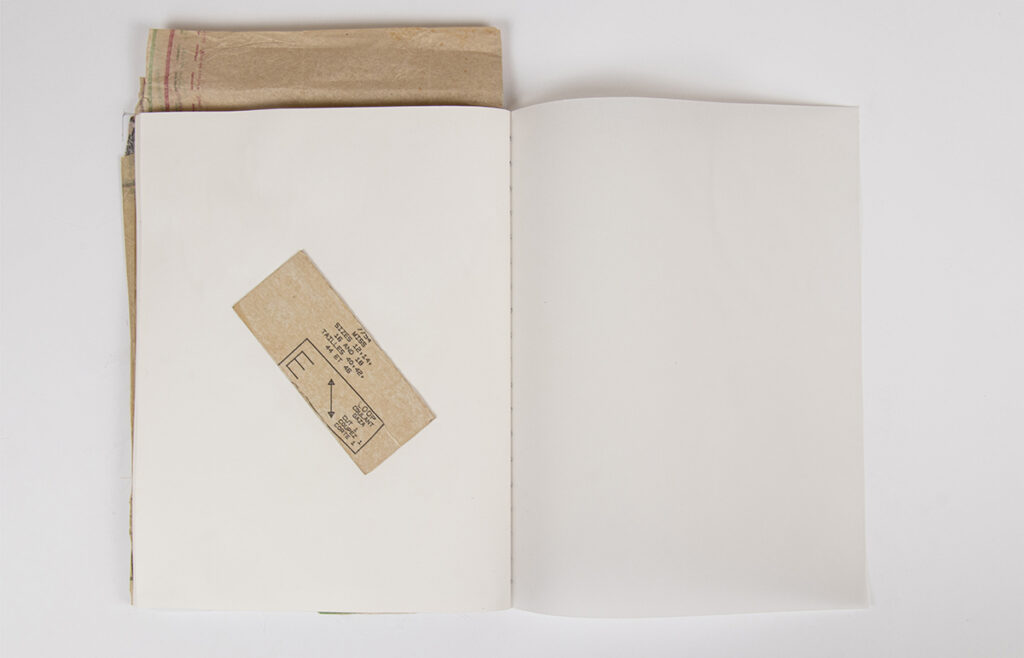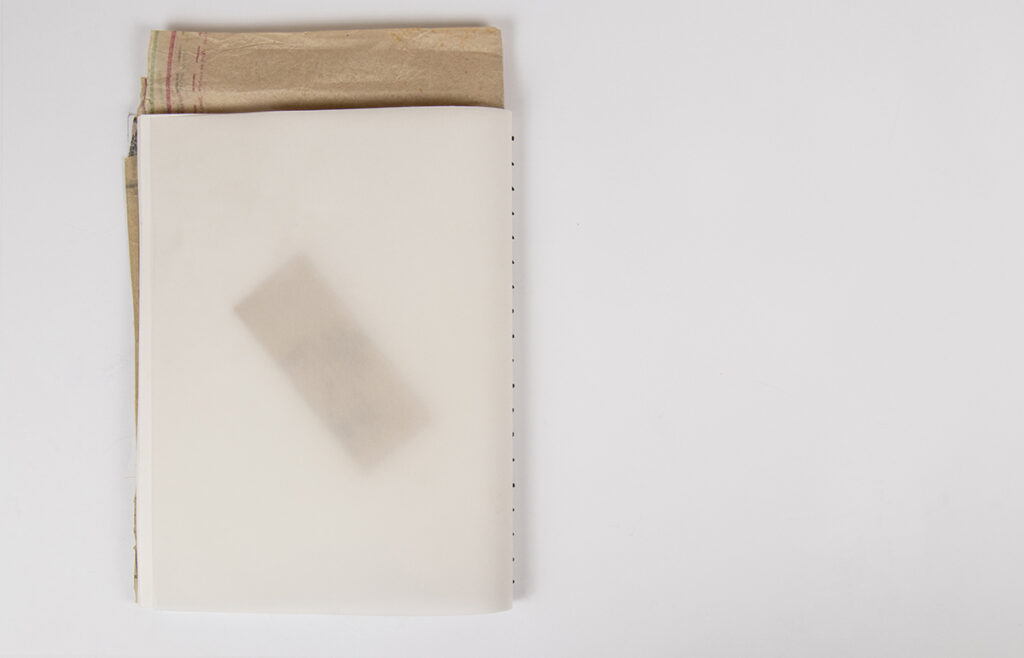 Biography
Mary Tuma (b. 1961, California) is a Palestinian-Irish-American visual artist working primarily in textiles. Her work addresses issues of identity through the subject of the body, spirit, and place. She holds a bachelor's degree in Costume and Textile Design from the University of California, Davis, and an MFA in Fine Art from the University of Arizona. She taught art at the University of North Carolina, Chalrotte, for twenty-four years before retiring to pursue her art full-time. Tuma has shown her work in various venues in the United States, Jerusalem, Bethlehem, South Korea, Tokyo, Hiroshima, among others. Her work can be found in collections at the Arab Amercian Nathional Museum, Contemporary Art Platform, Kuwait and the Crocker Art Museum, Sacramento, as well as many private collections.
Mary Tuma – The View from Above
Quarantined in Charlotte; For Cities Under Quarantine – The Mailbox Project