(Distance)
2020
Paper and fabric collage
30 x 23 cm (closed); 137 x 23 cm (open); leporello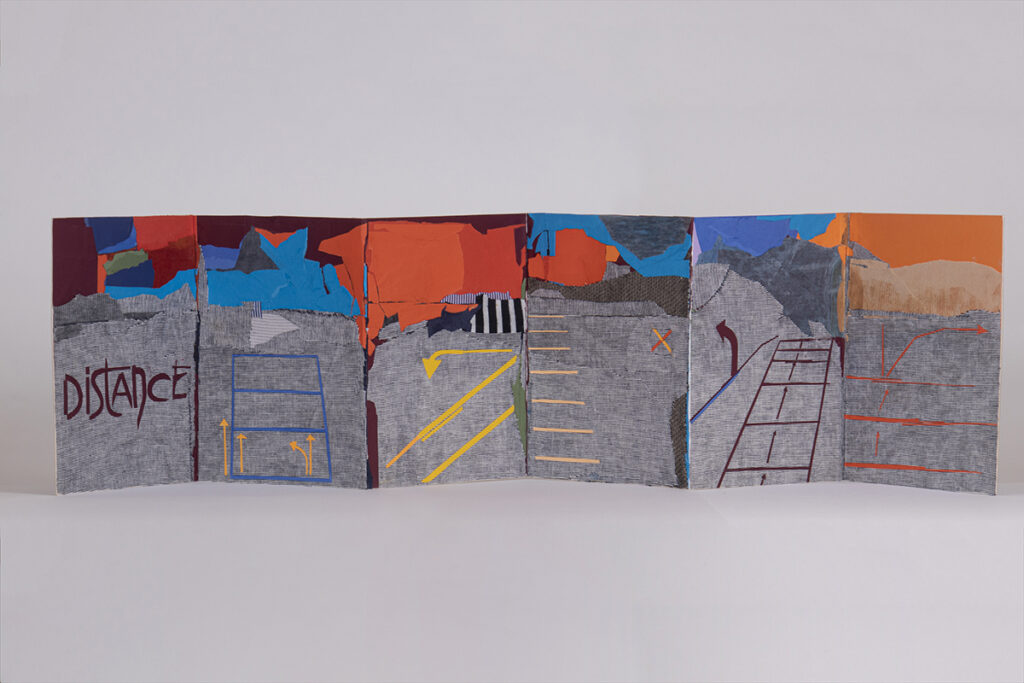 Artist's Statement
[Text translated from Arabic]
I wake up in the morning, prepare my coffee, which is overshadowed by the taste of Beiruti cardamom, then light one cigarette after the other. My mind and my eyes turn to the light coming from the large window overlooking the flowering chestnut tree. My feeling of loneliness dissipates.
There is no one in the neighborhood, nor are there any footsteps of passers-by: The street is apprehensive! No noise, not even the laughter and shouts of children as I approach the school meters away from my house. There is nothing but the chirping of birds announcing the middle of spring, and the reassurance of colorful gardens.
I am the product of a generation that grew up on the sound of pocket speakers. An Israeli soldier roamed the streets of Al-Shujaia in the northeastern part of the Gaza Strip where I used to live. The only difference is that the curfew was not imposed until further notice.

Noon comes, the hour of work strikes. I look at the corner of the living room to the right of my window, where my board and my scissors are, and slowly immerse myself in an endless world of fabrics and colors, then paste the stories of my book together, piece by piece.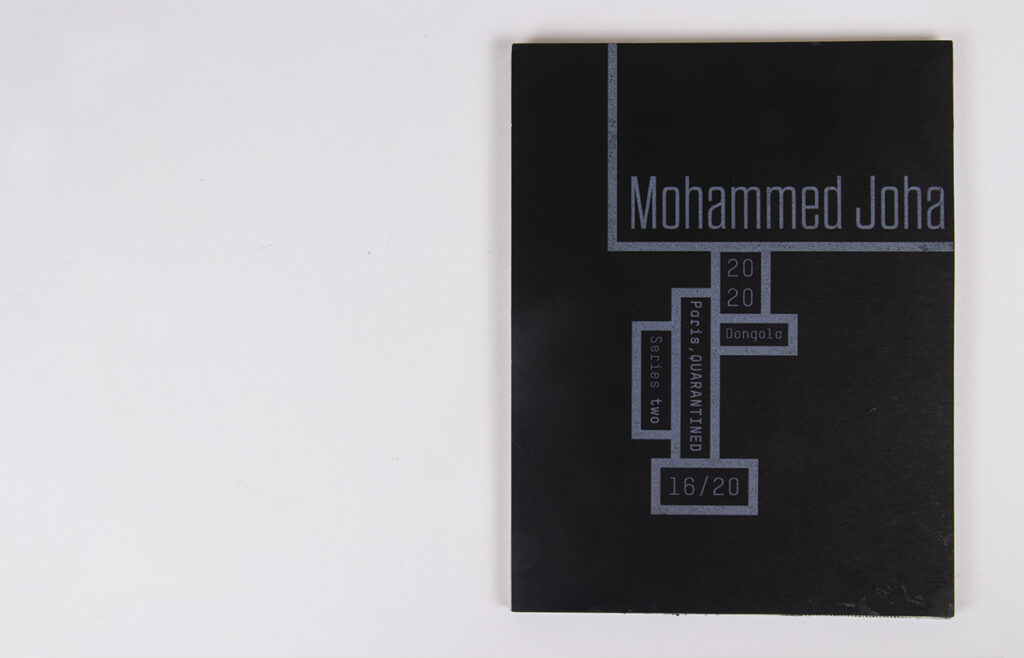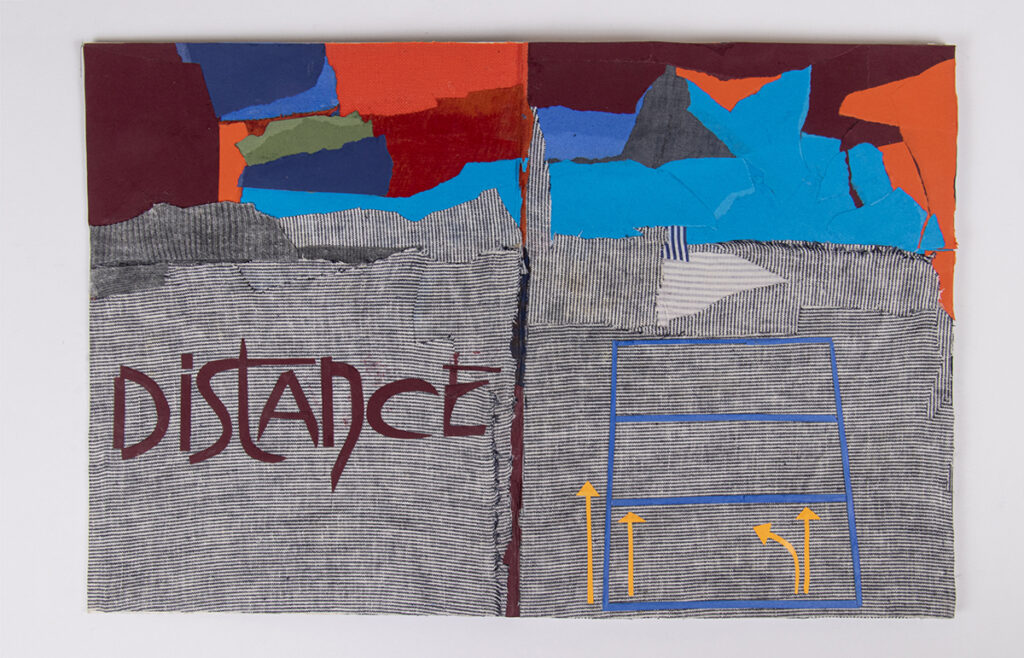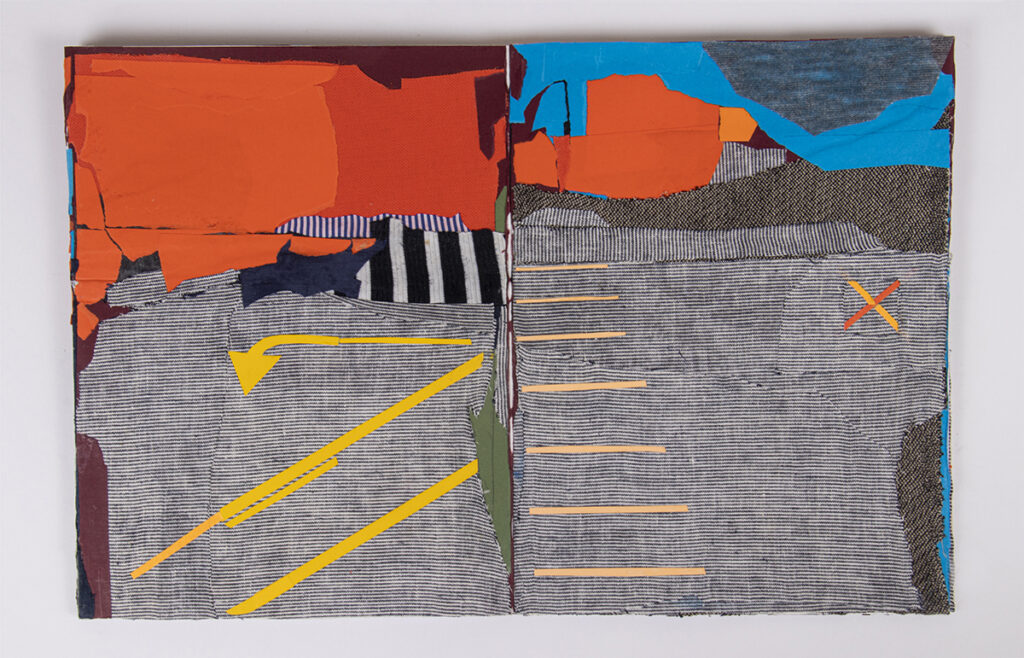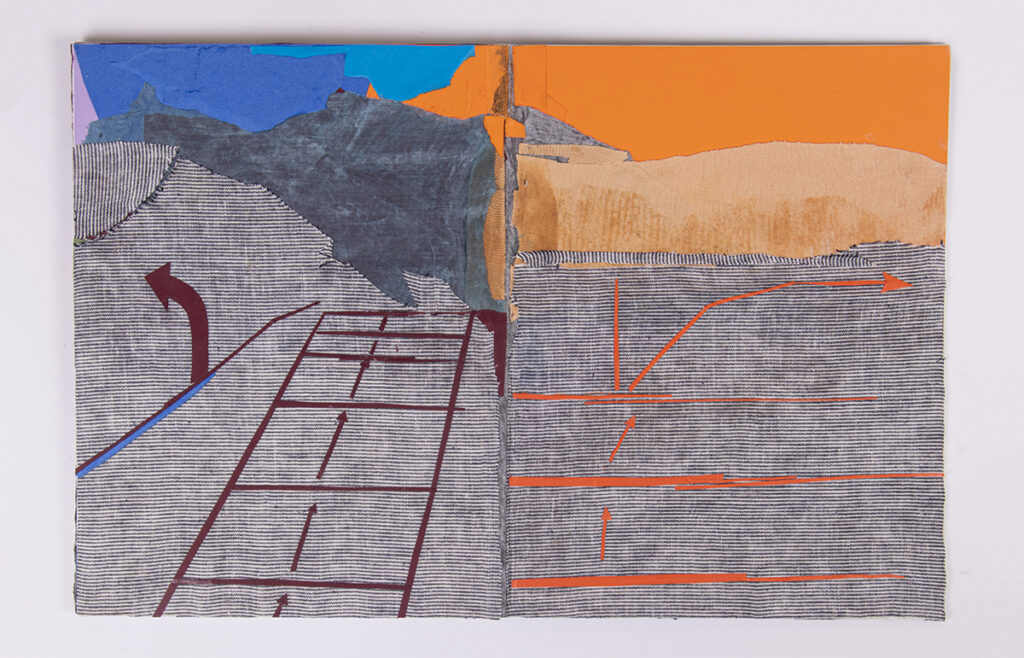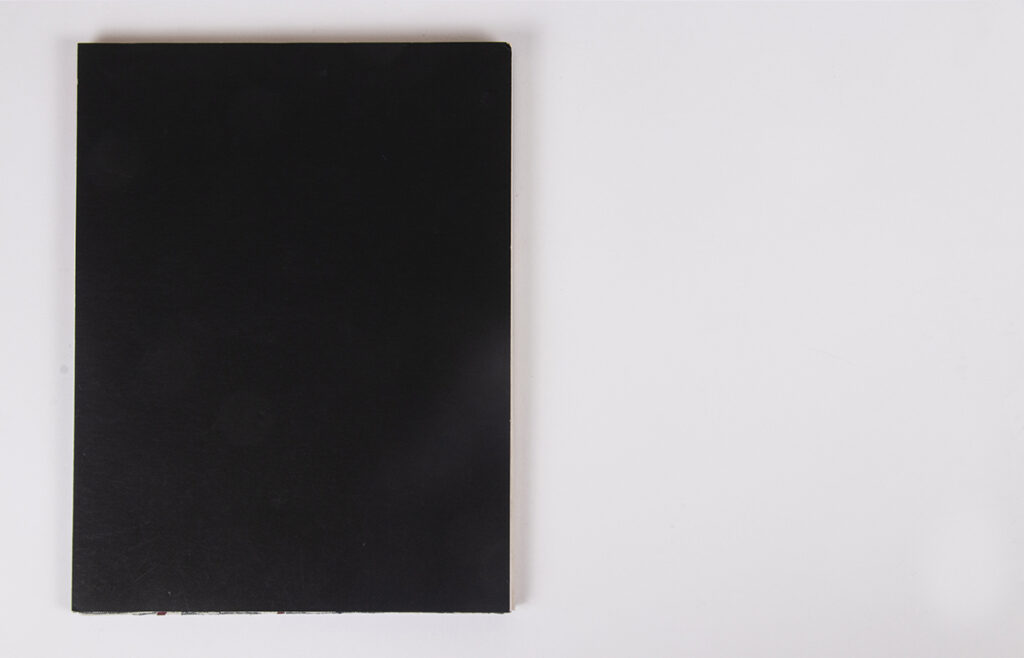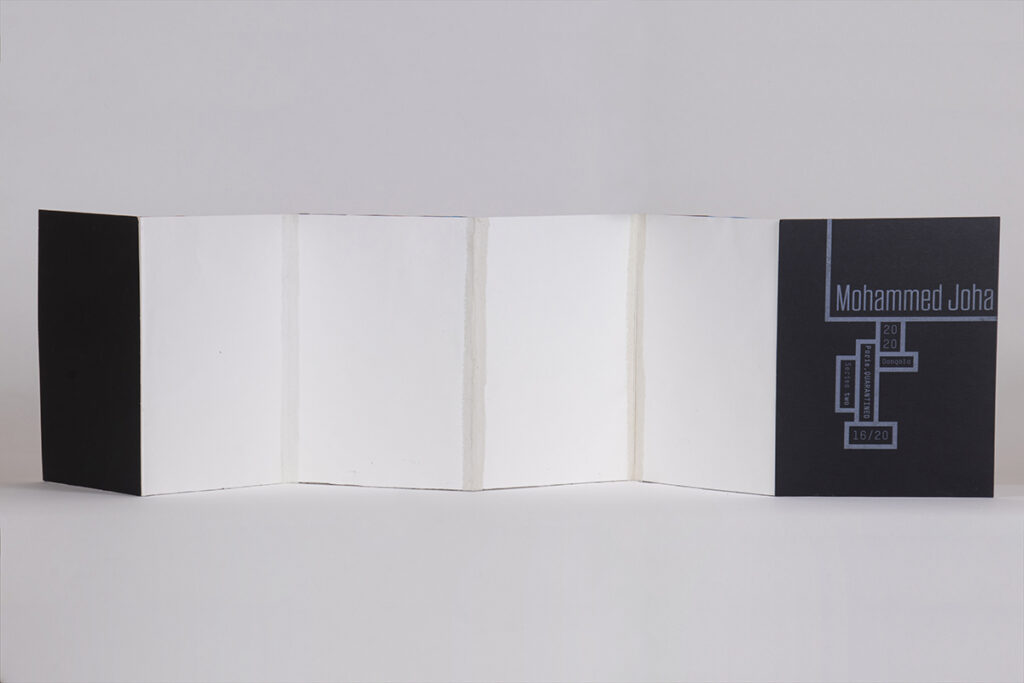 Biography
Mohammad Joha (b. 1978, Palestine), who lives and works between Paris and Marseille, stands out for his work's elaborate personal style that explores the themes of childhood and the loss of innocence and freedom, the overcoming of physical and psychological barriers imposed by conflict, revolutionary social and political events, resilience, and identity. He graduated from Al-Aqsa University, in Gaza, in 2003. In 2004 he was the winner of the A. M. Qattan Foundation Hassan Al Hourani Young Artist Award. He has been in residence at the Cité Internationale des Arts, in Paris, in 2005–08 and 2017–18, where he developed and strengthened his artistic personality. He has participated in exhibitions worldwide.
Mohammed Joha – (Distance)
Quarantined in Paris; For Cities Under Quarantine – The Mailbox Project