Trees of Life in Corona Time
2021
Photography of Plaster sculptures
30 x 23 cm (closed); 137 x 23 cm (open); leporello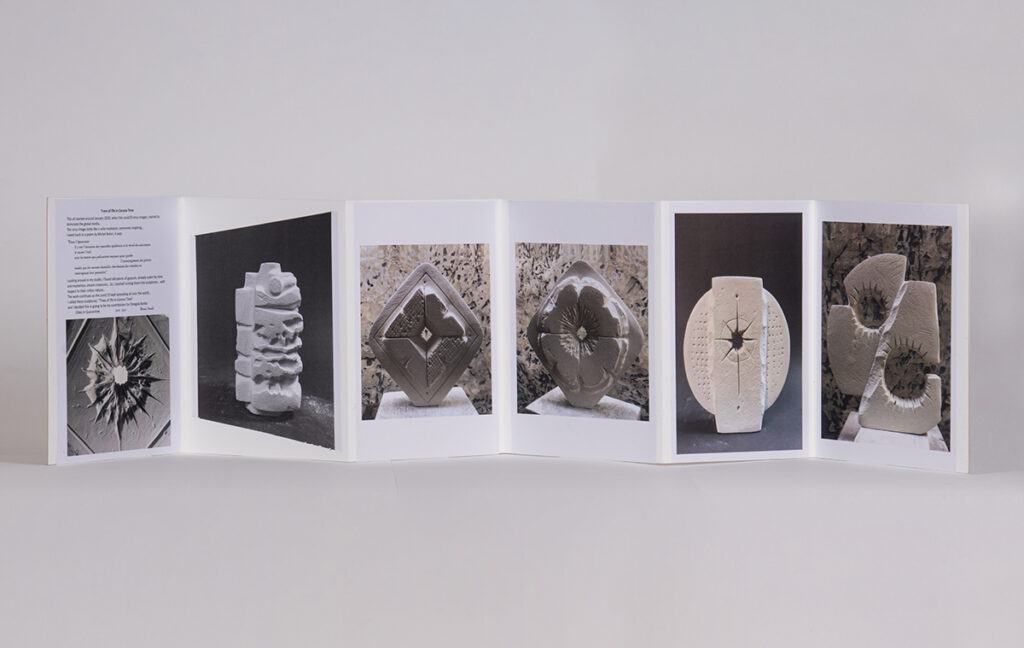 Artist's Statement
This all started around January 2020, when images emerged of the Covid-19 virus and started to dominate the global media. The virus looked like a solar explosion, which I found inspiring. I returned to a poem by Michel Butor, which reads:
Dans l'épouvante
Il y eut l'invasion des Nouvelles épidémies et le réveil des anciennes
Et encore l'exil
Avec les mains qui polissaient toujours pur garder
L'encouragement des pierres
Tandis que les savants humiliés cherchaient des remèdes en interrogeant leur poussière
Looking around in my studio, I found old pieces of gypsum, already worn by time and mysterious unseen creatures. I started turning them into sculptures with respect to their rotten nature. The work continued as Covid kept spreading all over the world. I called these sculptures Trees of Life in Corona Time.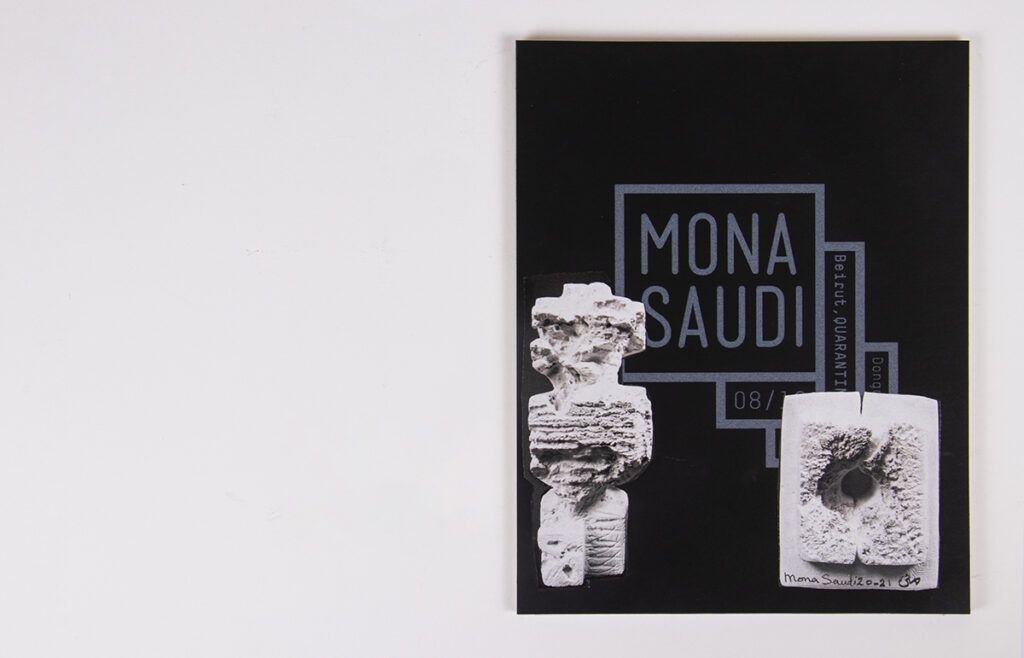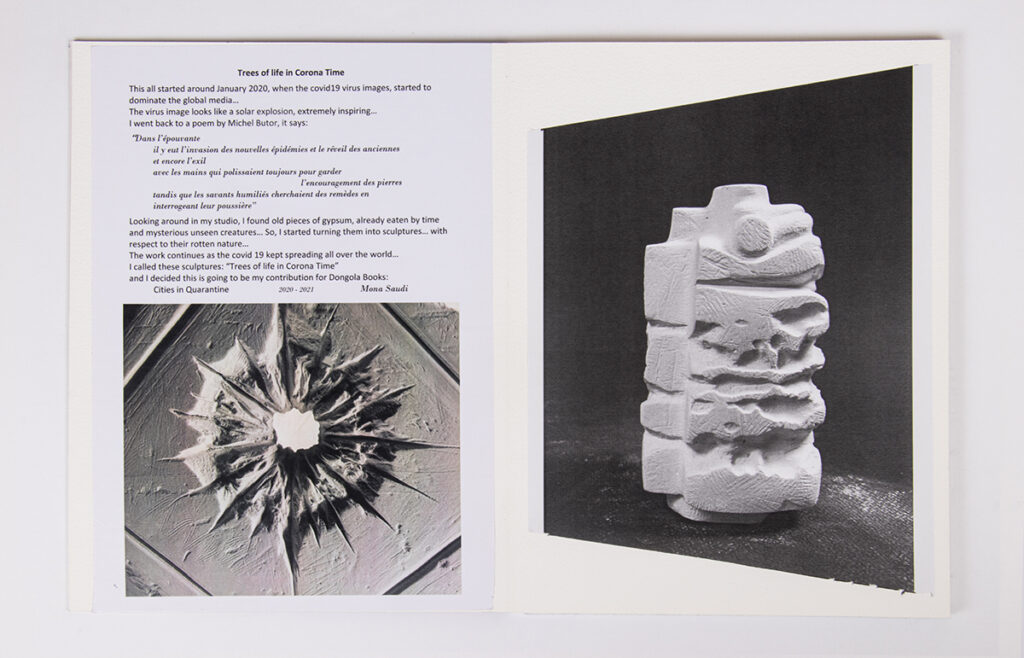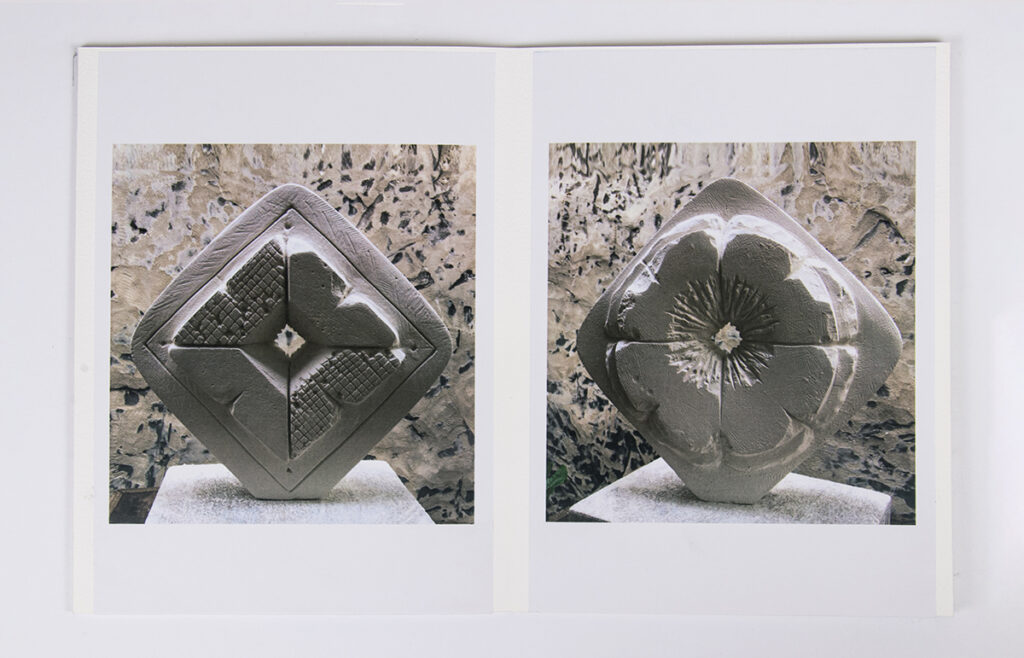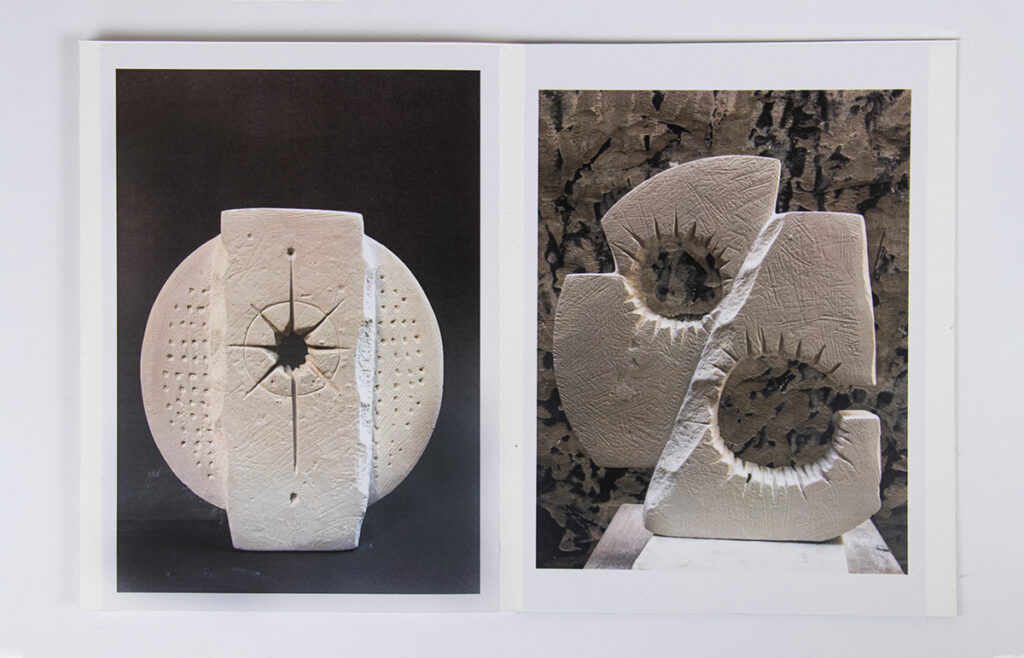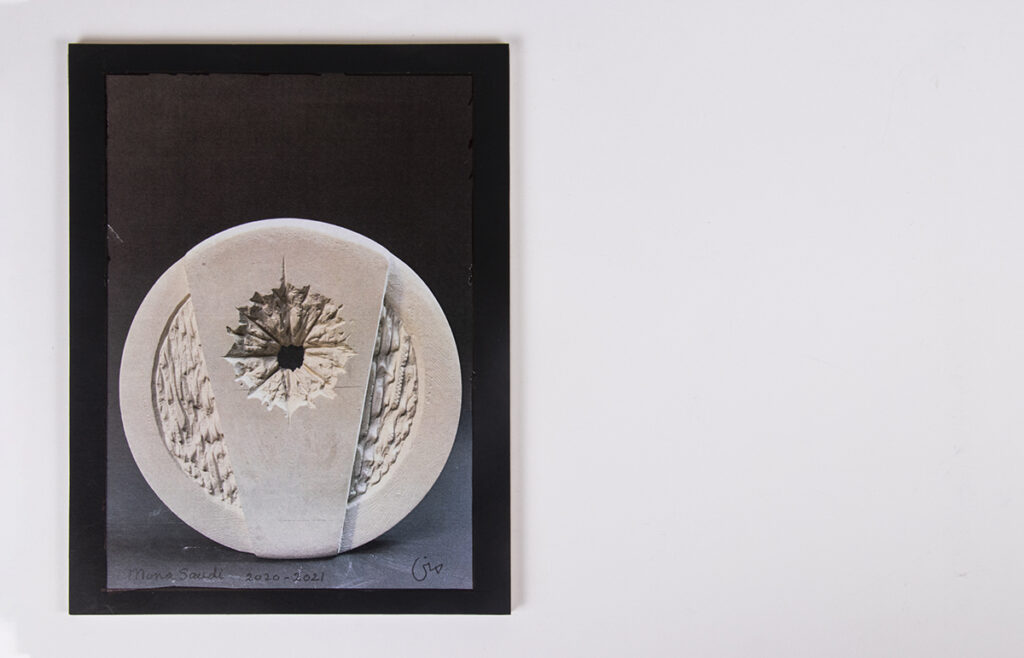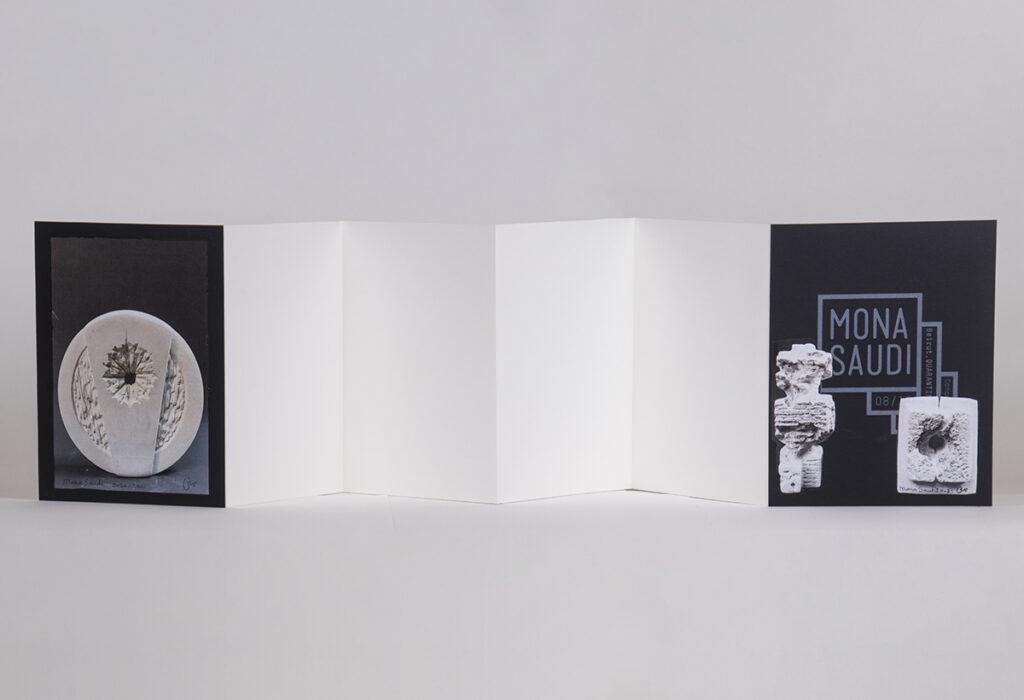 Biography
Mona Saudi (b. 1945, Amman) moved to Beirut in 1962 and held her first exhibition at the Café de la Presse in 1963 before leaving for Paris shortly afterward to study sculpture at the École Nationale Supérieure des Beaux-Arts. She joined the atelier Colamarini where she learned to carve and spent time in the sculpture studios of Carrara, Italy. She left Paris for Amman in 1968 where she produced the book In Time of War: Childen Testify, before returning to Beirut in 1969. She joined the art department of the Palestinian Liberation Organisation (PLO) and produced political posters and illustrated books for writers, including Ghassan Kanafani. She held solo exhibitions at Gallery One and Galerie Contemporaine before leaving Beirut for Amman amid the civil war. She returned to Beirut in the 1990s where she remained until her death in 2022. Her work is held in the collections of the Sursock Museum, Beirut; The Ramzi and Saeda Dalloul Art Foundation, Beirut; National Museum for Women in the Arts, Washington D.C.; The British Museum, London; Institut du Monde Arabe, Paris; Sharjah Art Foundation, UAE; Darat al-Funun: The Khalid Shoman Foundation, Amman and Asilah Museum, Morocco.
Mona Saudi – Trees of Life in Corona Time
Quarantined in Beirut; For Cities Under Quarantine