In Zigzag In Blood On Carpet
2020–21
blood, watercolor, pencils and pen
30 x 23 cm (closed); 150 x 23 cm (open); leporello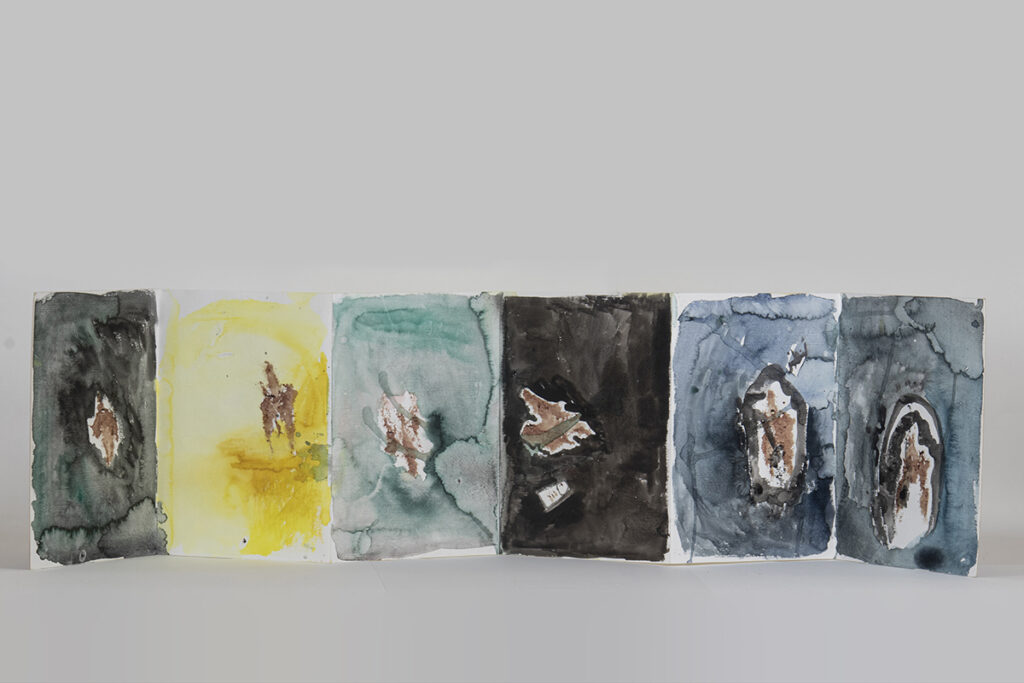 Artist's Statement
It was with great relief that I received the booklet from Abed. Even if the coronavirus kept many of us apart, we were all united by the impossibility to meet up, by the fragility of possibly losing a loved one or not being able to see them.
It was compounded by the fact that Beirut was going through a revolution, which allowed the government to get rid the streets of those revolting.
In my own bedroom, I revolted to myself, using my own blood as a free ink, or to create spots on the empty white pages, which I rarely use in my practice. I ended up, as many artists did, looking at myself in the mirror and making sketches and shouting.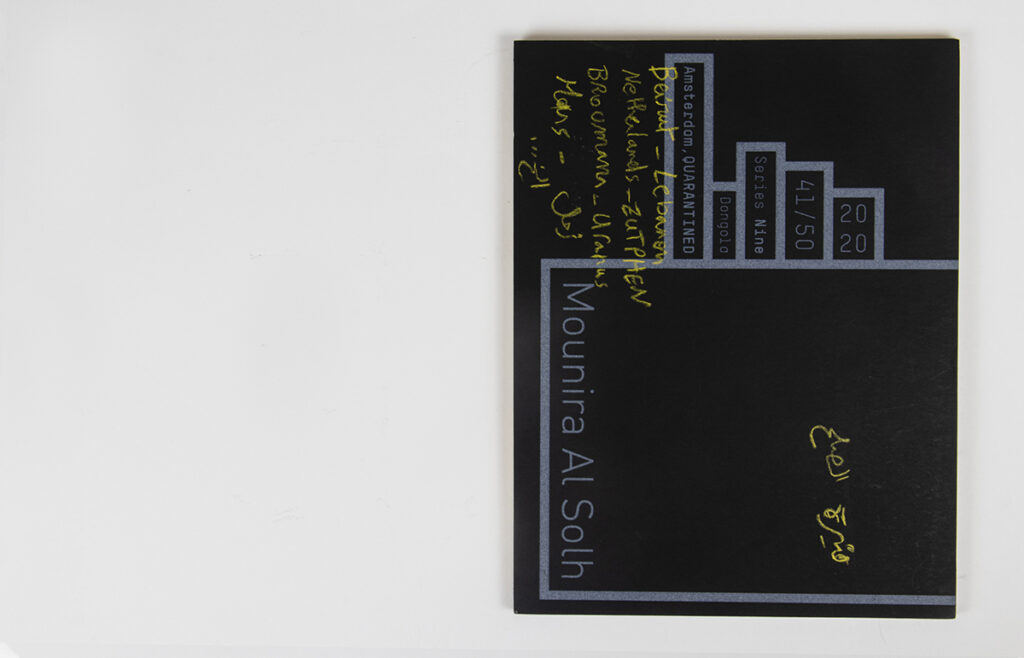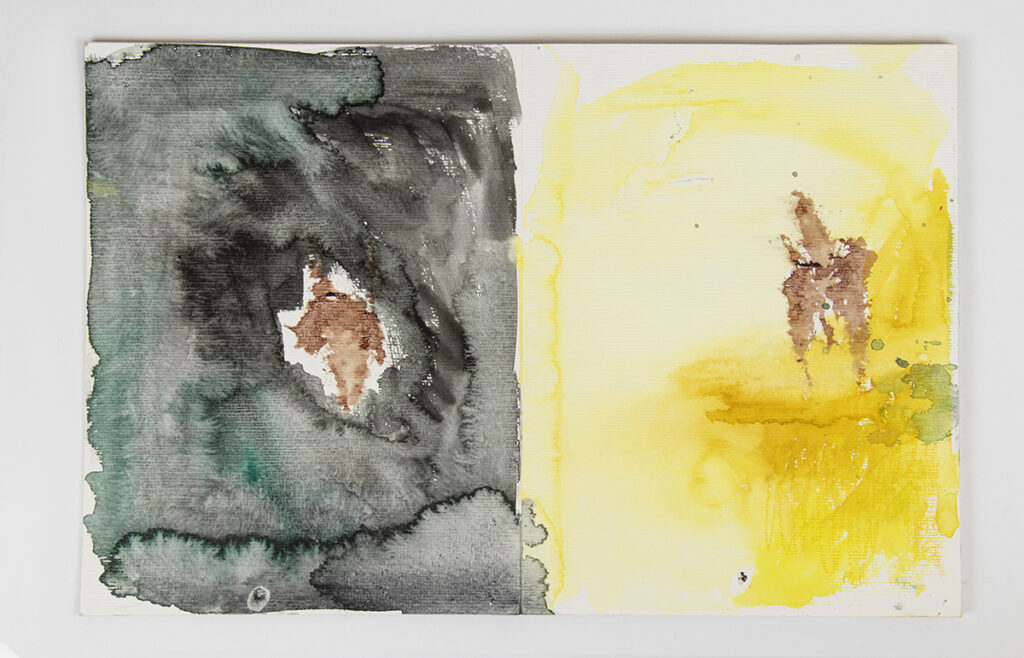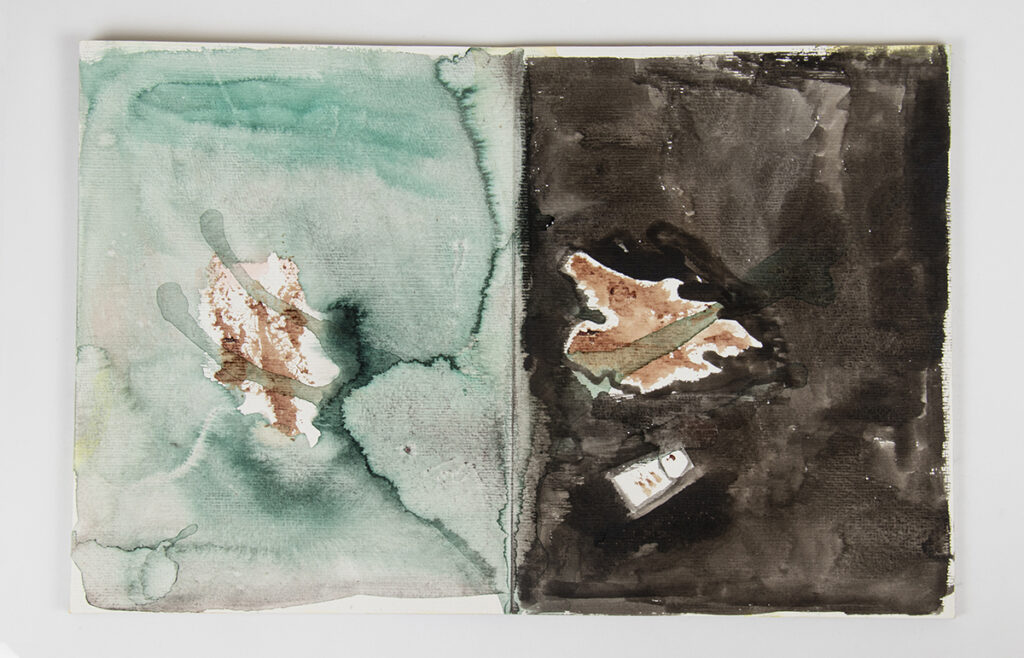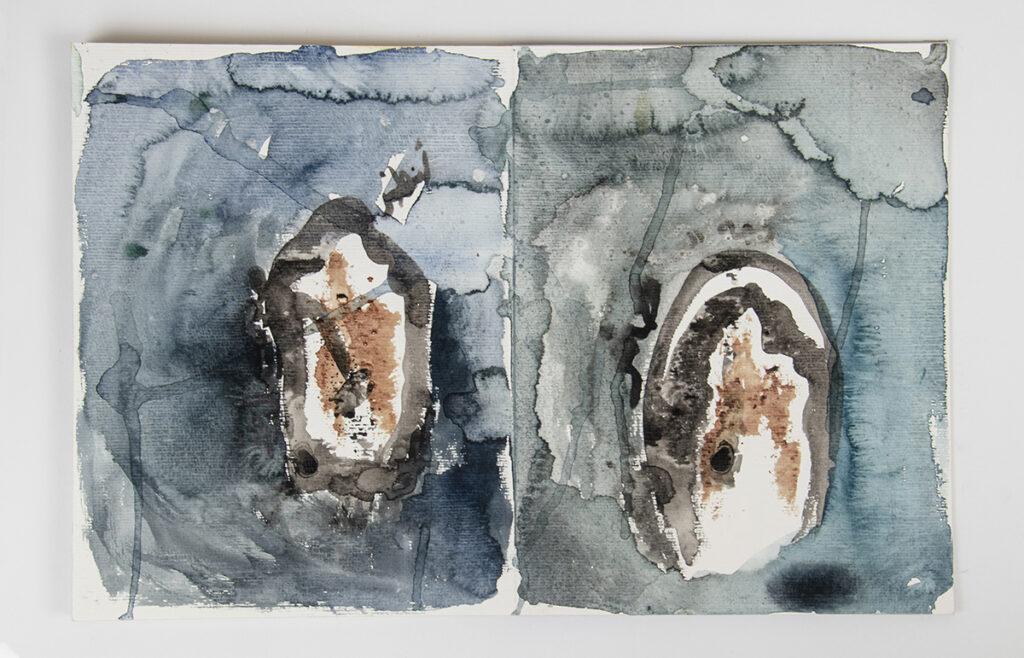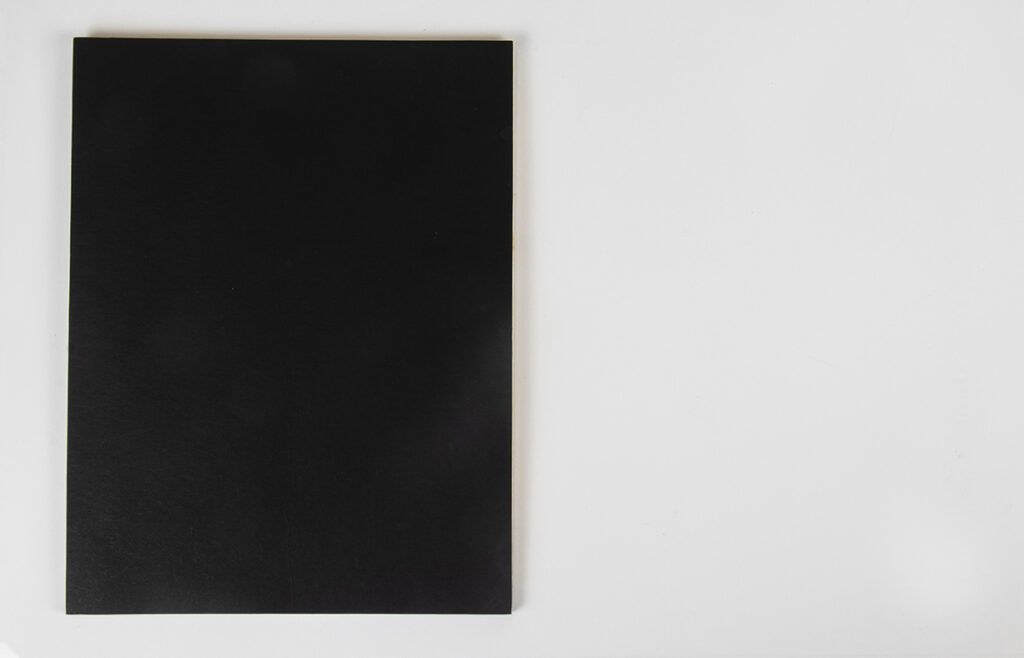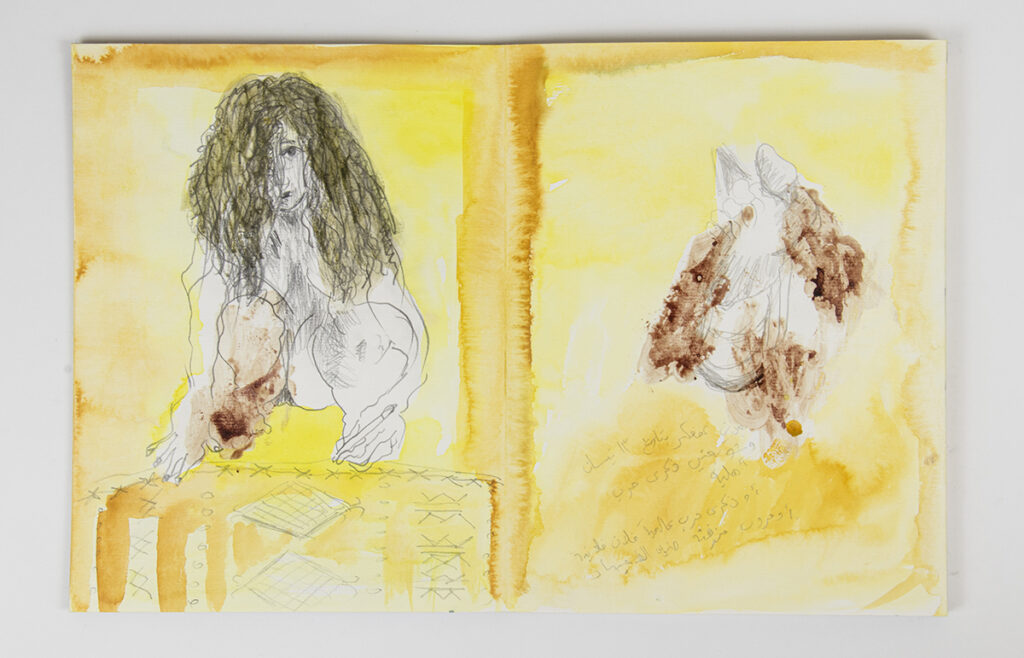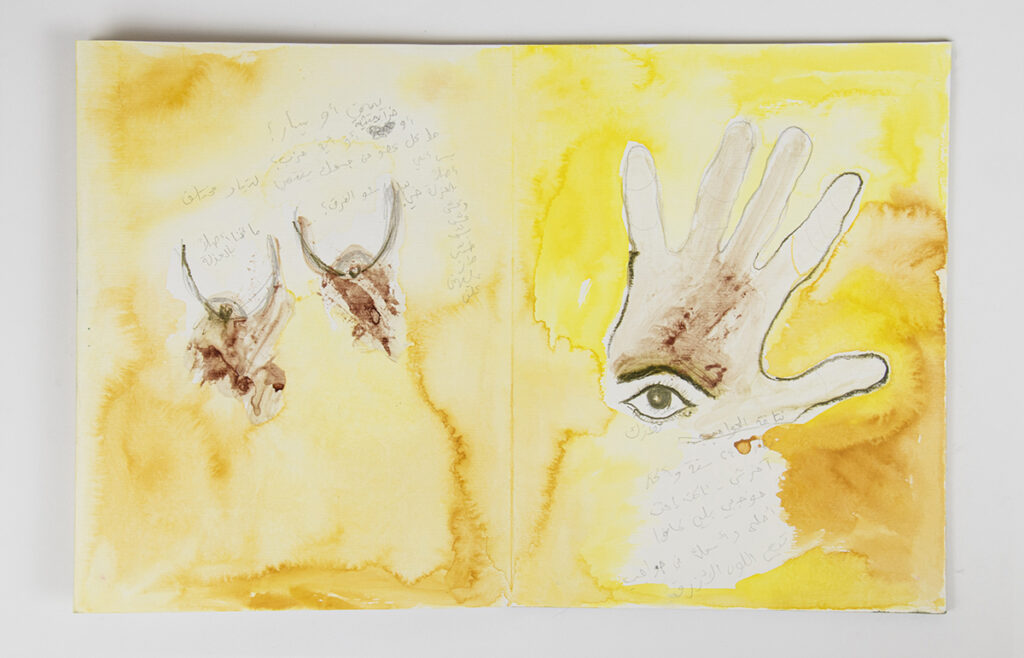 Biography
Mounira Al Solh (b. 1978, Lebanon) is a visual artist in Beirut and Amsterdam who uses video, painting, drawing, text, embroidery, and performance to explore feminist issues, track patterns of microhistory, and bear witness to the impact of conflict and displacement. Her practice utilizes oral documentation, multidisciplinary collaboration, and wordplay to explore themes of memory and loss. She learned the double bass at the National Conservatory of Music in Lebanon, before studying painting at the Lebanese University in Beirut and fine art at the Gerrit Rietveld Academy in Amsterdam. In 2008, Al Solh founded NOA magazine, a collaborative initiative co-edited with Fadi El Tofeili, Mona Abu Rayyan and Jacques Aswad, and later, NOA Language School in Amsterdam, which functioned as a temporary research platform for investigations into the relationships between language and immigration. Al Solh has had exhibitions at Museumsquartier Osnabrück, Germany; BALTIC Centre for Contemporary Art, Gateshead, UK; Mori Art Museum, Tokyo; Jameel Arts Centre, Dubai; and Art Institute Chicago. She has also participated in the Sharjah Biennial; Busan Biennale; Documenta; and the Istanbul Biennial, among others. She is the winner of the ABN AMRO Art Award, is shortlisted for the 2023 Artes Mundi 10 prize. Her video Rawane's Song won the jury prize at Videobrasil in 2007.
Mounira Al Solh – In Zigzag In Blood On Carpet
Quarantined in Amsterdam; For Cities Under Quarantine