Outdoor Reminiscence
2021
Prints and collages on paper
30 x 23 cm; handstitched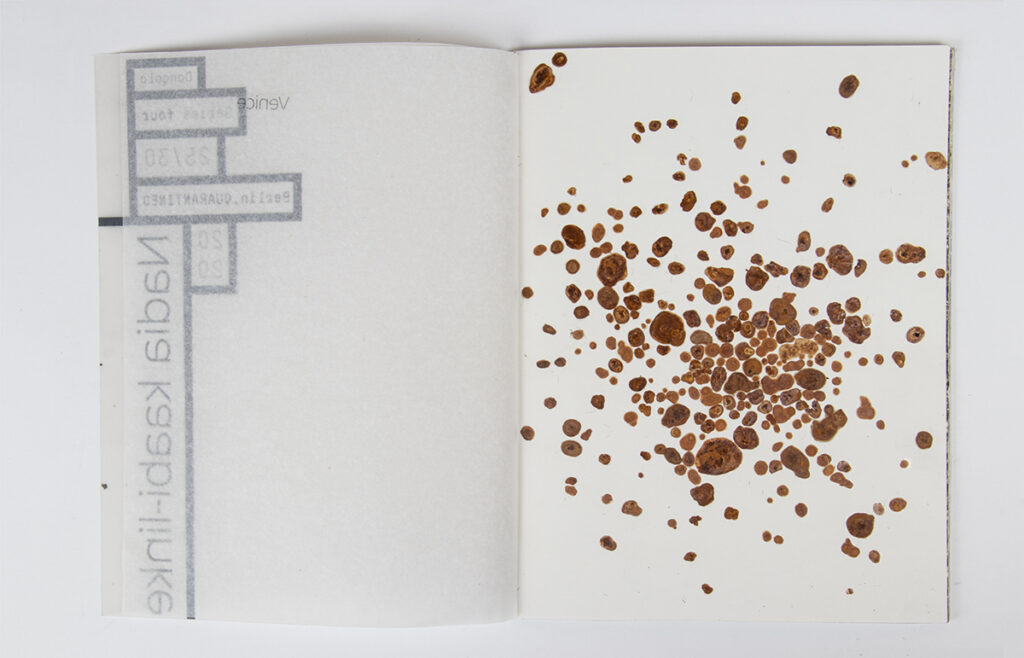 Artist's Statement
About the work, I have few words. It is a collection of imprints that I took from several countries where I traveled before the pandemic. Producing this artist book was like digging into an intimate visual journal. The views of each city can be understood as macro shots because of the very technique of taking imprints with wax on paper.
And like a journal or diary, each city, each wall, each trace tells a story, a situation, a magic moment that was crystalized in the imprint.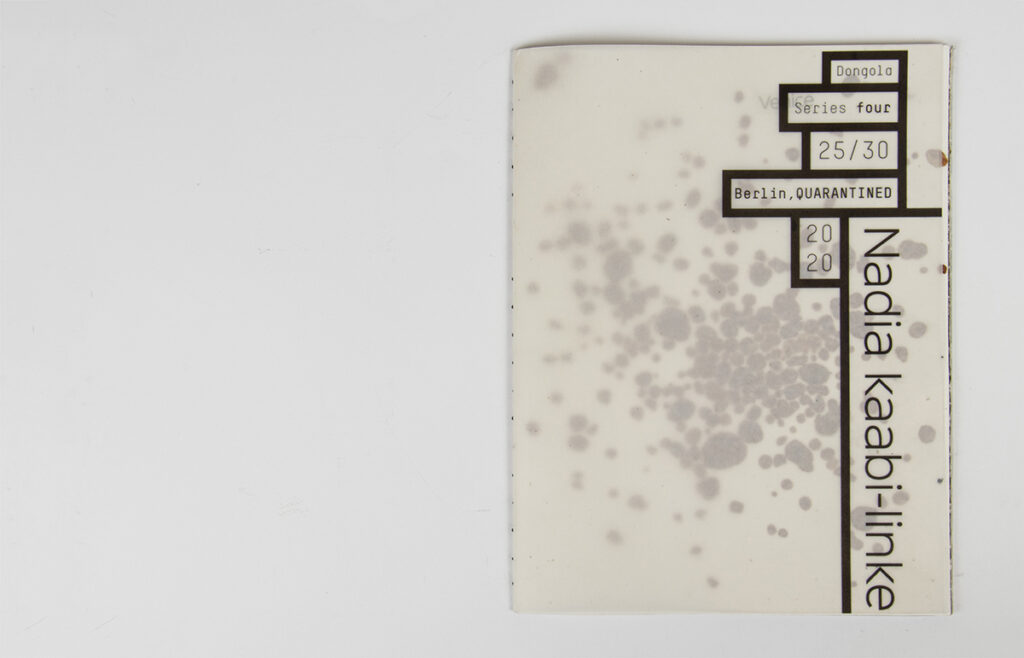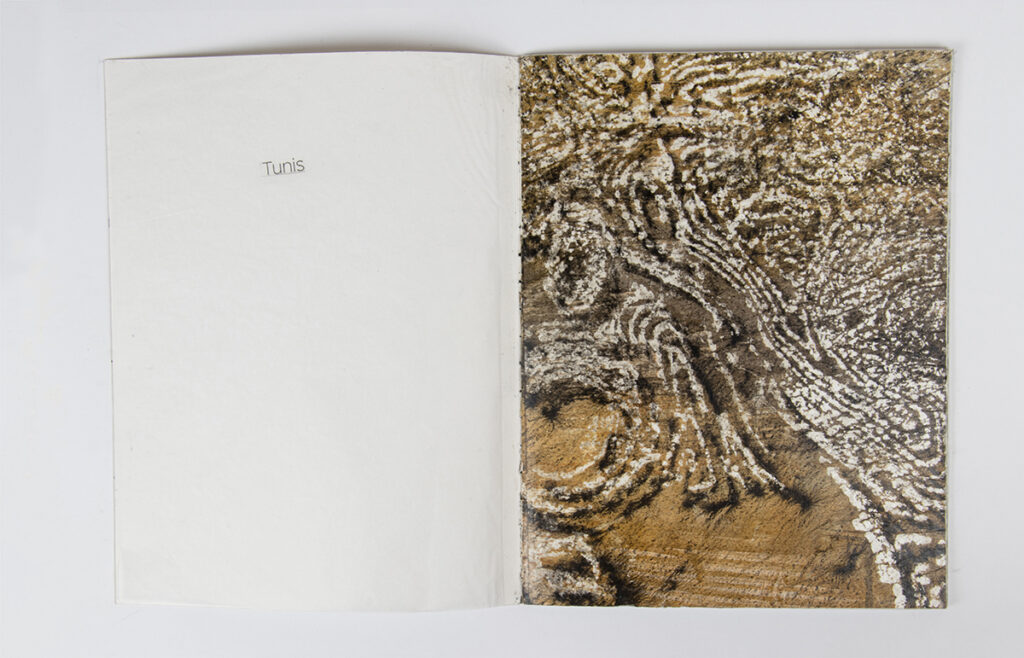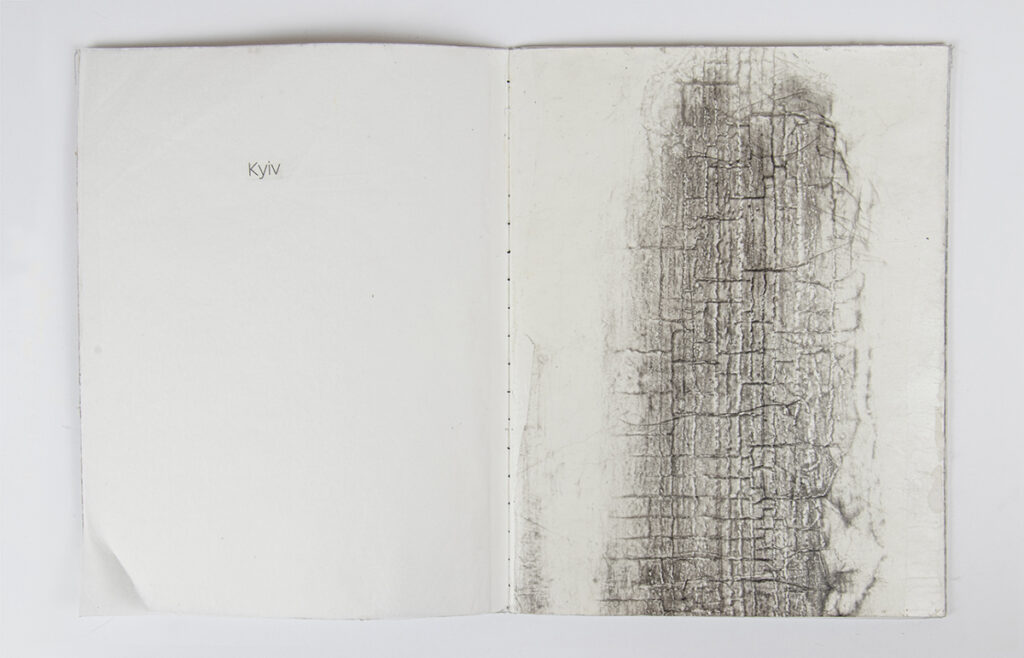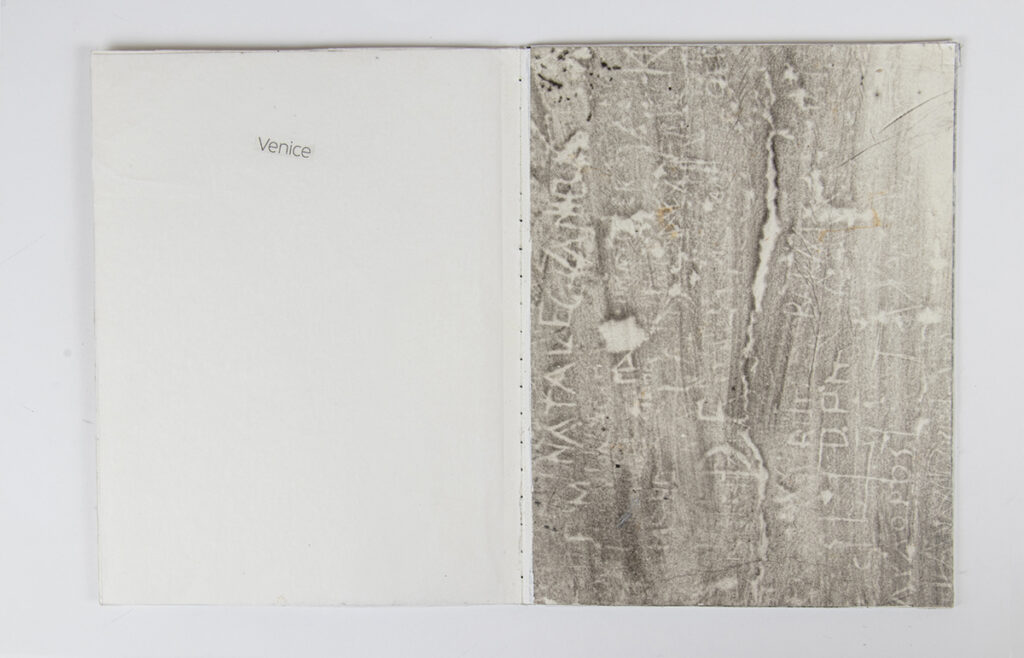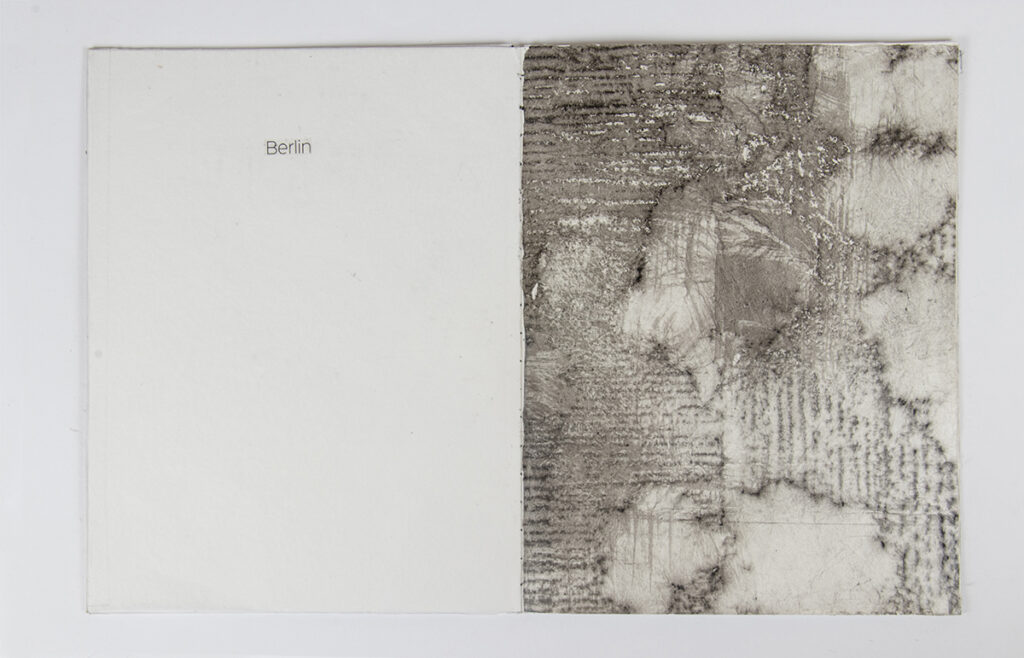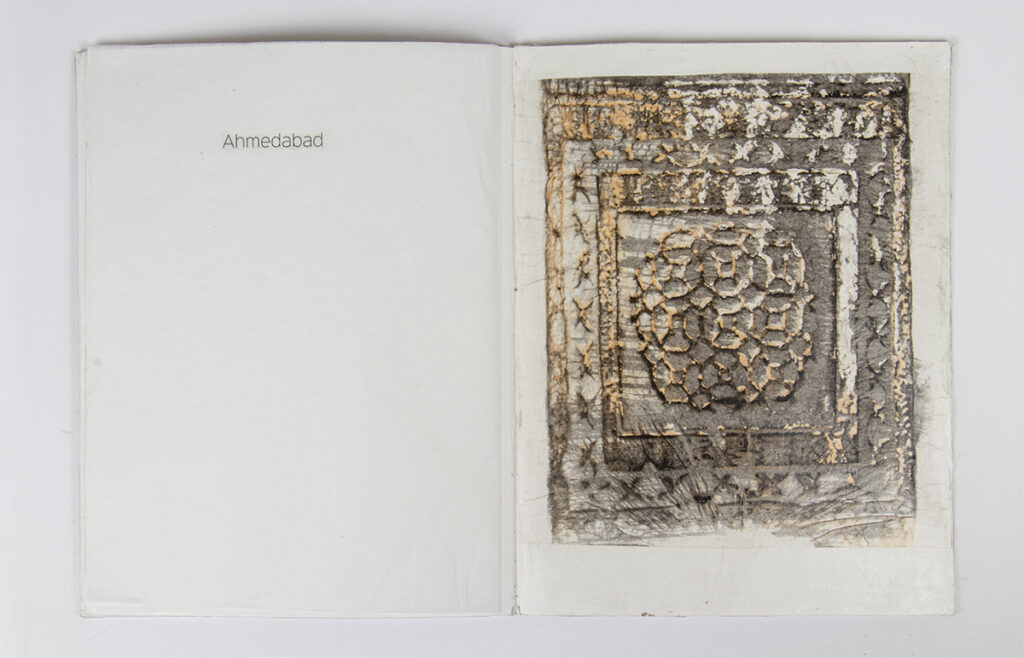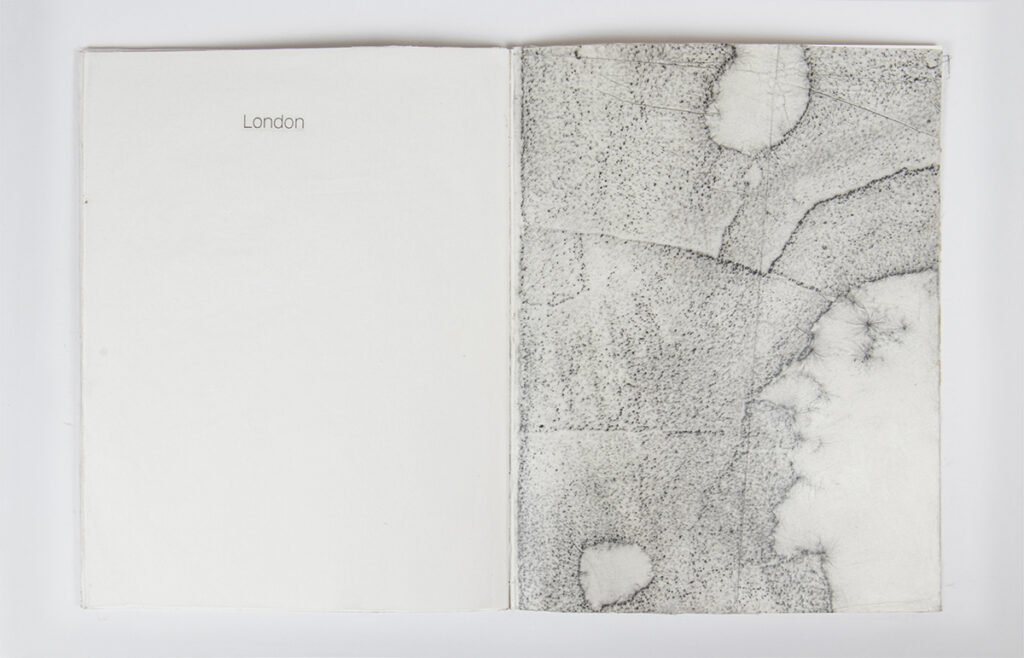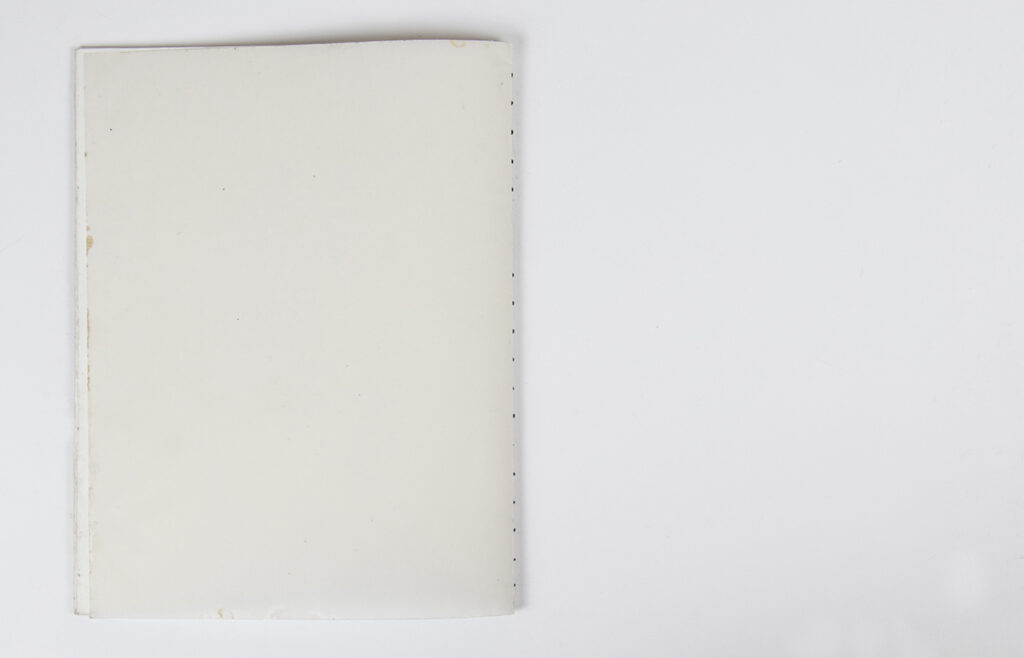 Biography
Nadia Kaabi-Linke (b. 1978, Tunis) is a multimedia conceptual artist based in Berlin and Kyiv. Her work gives physical presence to that which tends to be invisible in contemporary society, be it people, structures, or the geopolitical forces that shape them. Her work straddles beauty and violence, refinement and brutality as well as the sublime and the vulgar, engaging the viewer in the play of conflicting forces of fear and attraction, repulsion and desire. She holds an MA from the Tunis School of Fine Arts, a PhD from the Pantheon Sorbonne, Paris. Her works are in the collections of the Museum of Modern Art, New York; Solomon R. Guggenheim Museum, New York; M+ Museum, Hong Kong; Centre Pompidou, Paris; the Sharjah Art Foundation, UAE, among others. She has had solo exhibitions at Darat Al Funun, Amman; Kunstmuseum Bonn; Dallas Contemporary; Mosaic Rooms, London; and Calouste Gulbenkian, Lisbon. She has participated in the Lyon Biennale, Bruges Triennial, Liverpool Biennale, and the Sharjah Biennale. She has been awarded the lthra Art Prize, the Francois Schneider Art Prize, the Art Basel Discovery Prize, and the Abraaj Group Art Prize, among others.
Nadia Kaabi-Linke – Outdoor Reminiscence
Quarantined in Berlin; For Cities Under Quarantine – The Mailbox Project