Night Silence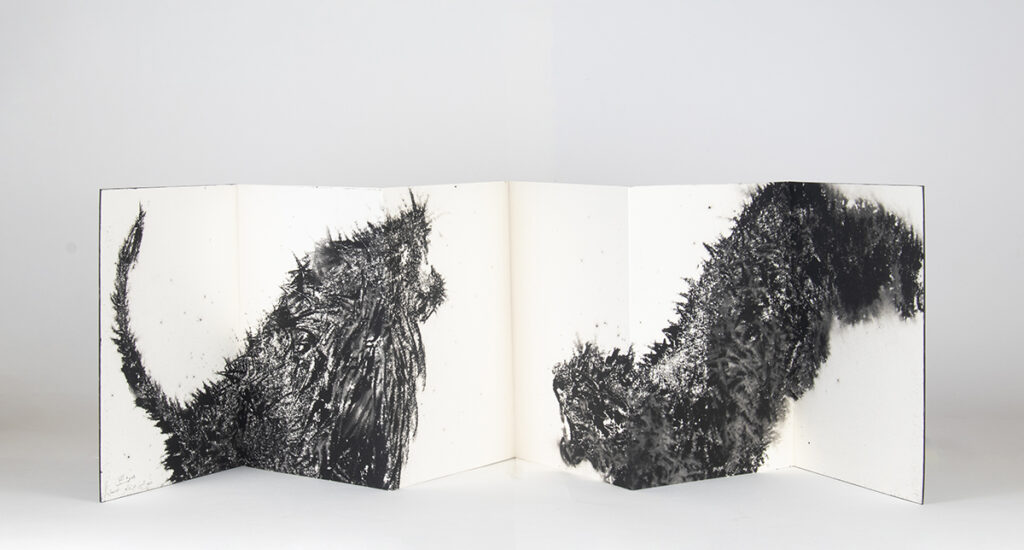 Artist's Statement
[Text translated from French]
2020: outside life stops, fear sets in, and yet, within me, a new, unexpected tranquility takes form. The calm of abandonment, the sweetness of no longer having to struggle, to be agitated. The calm of the night, like this dusty landscape painted on one side of the book where the imprints of the day gradually fade. This book chronicling a confinement tells a night story. A story of tranquility on one side, terror on the other. Because from silence and darkness emerge the monsters of childhood, the felines of our minds, the struggle of a psyche over which the outside world no longer has a hold.
The night is quiet. And threatening.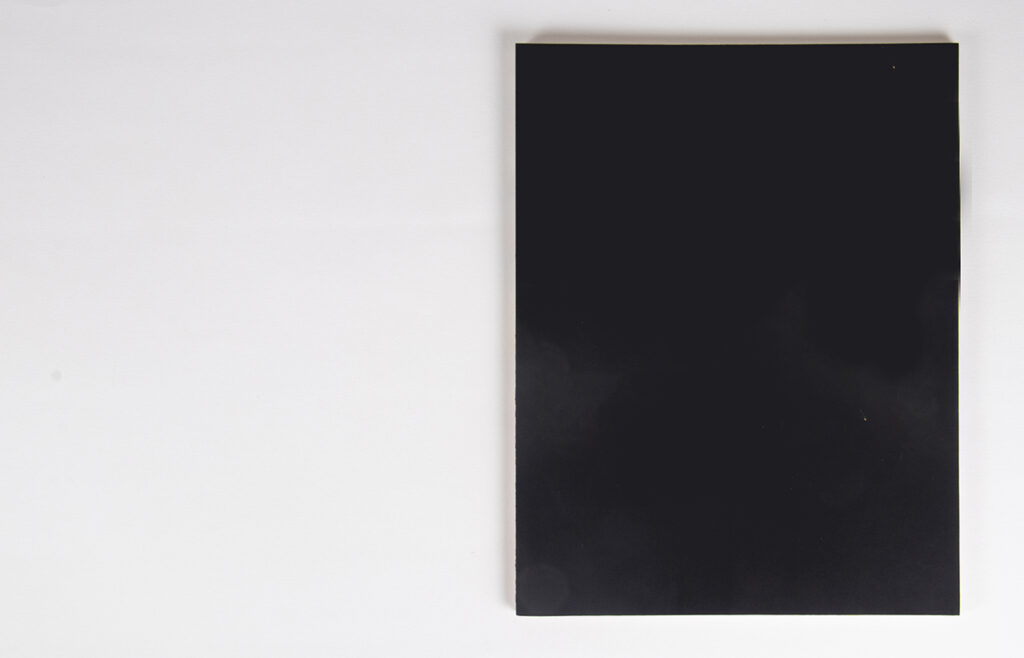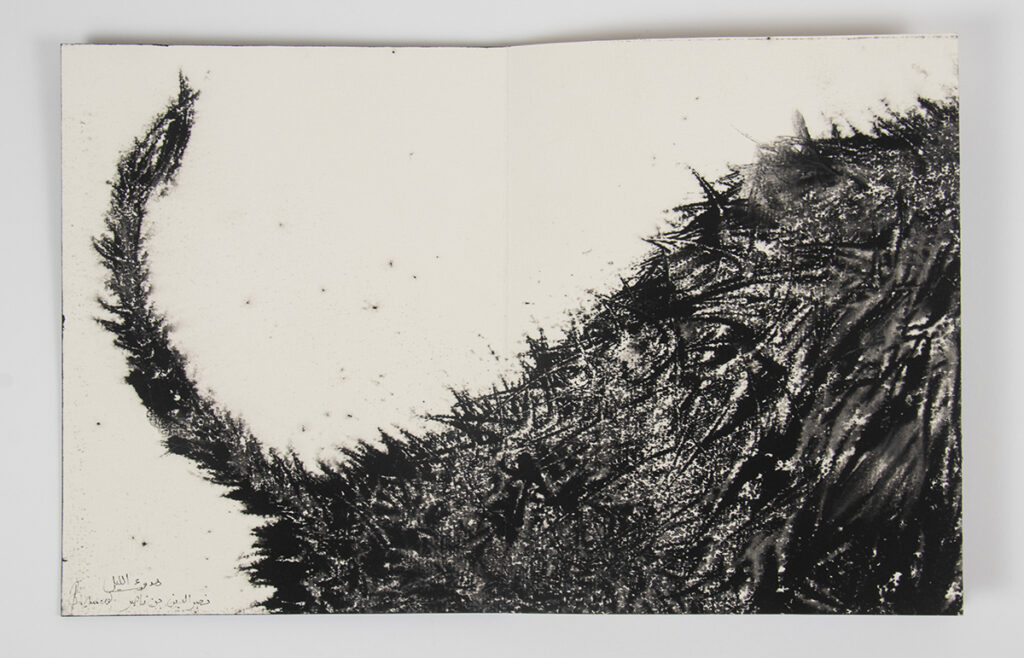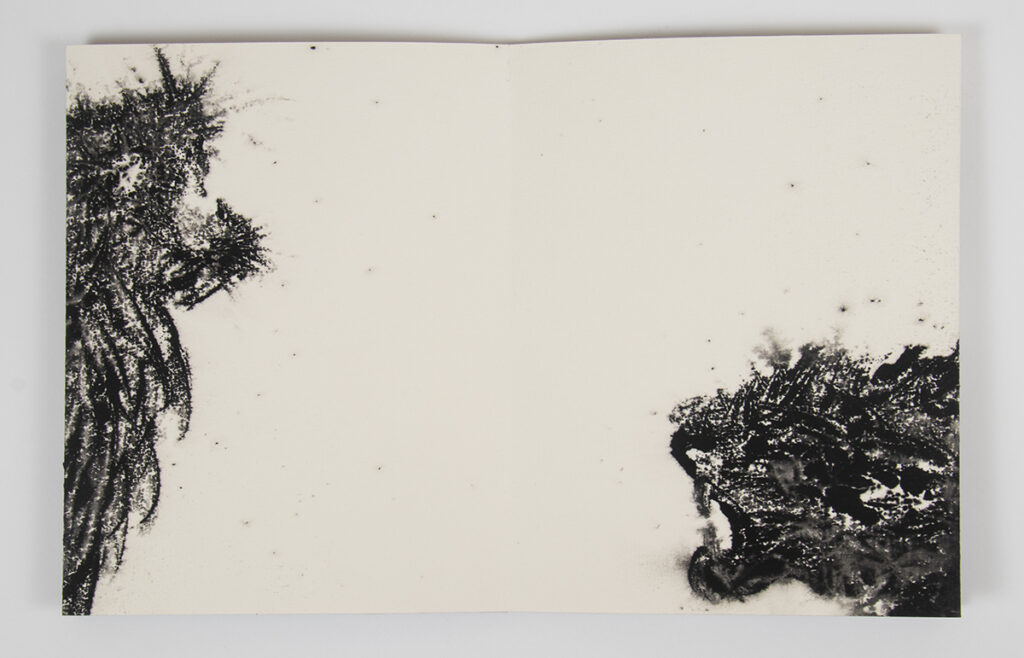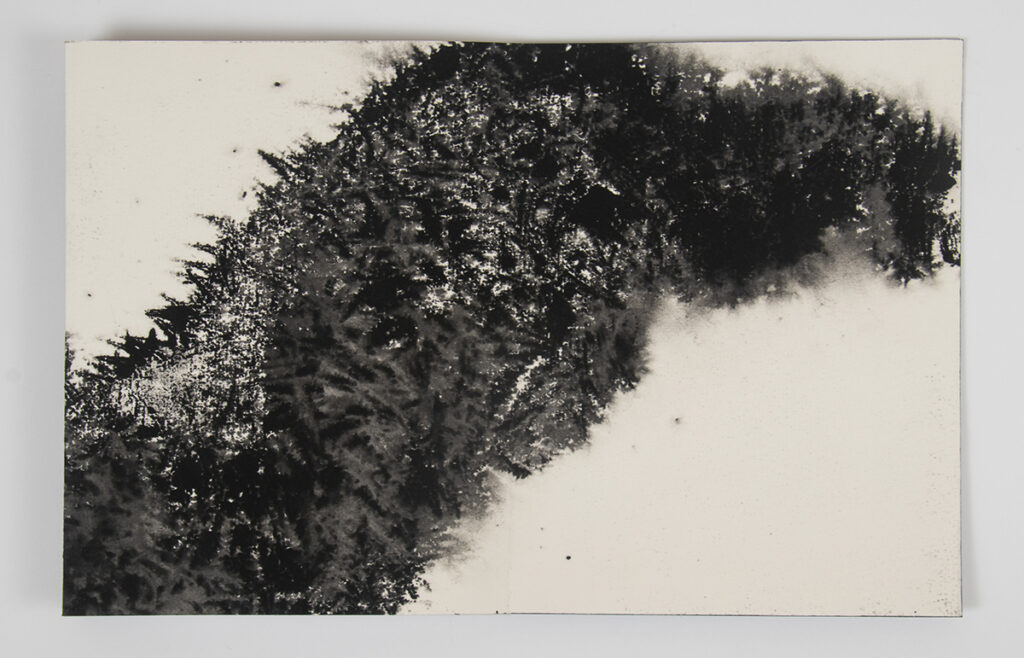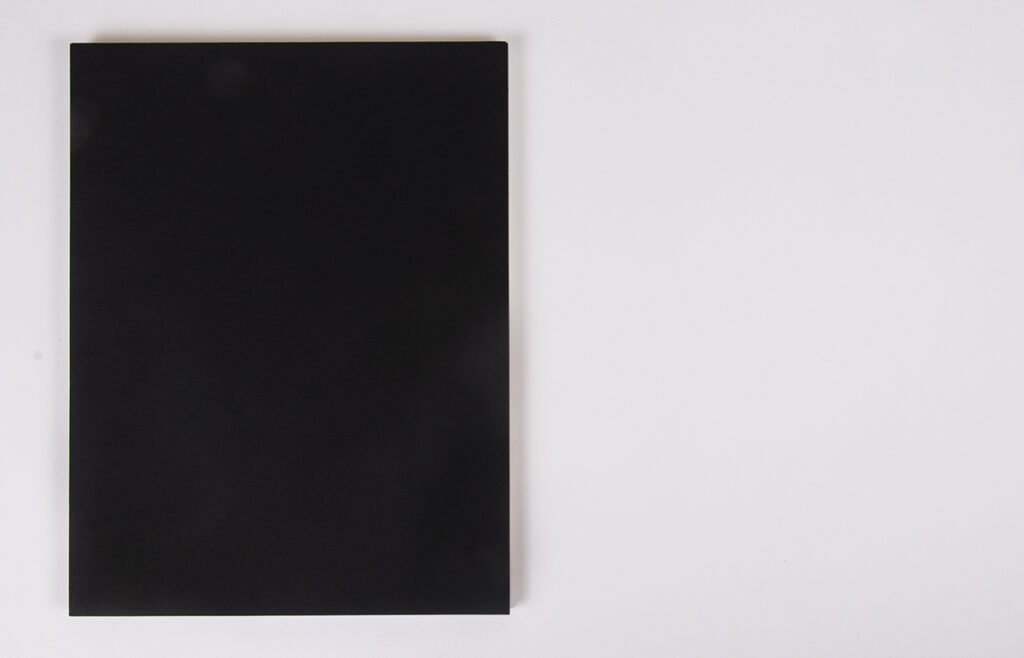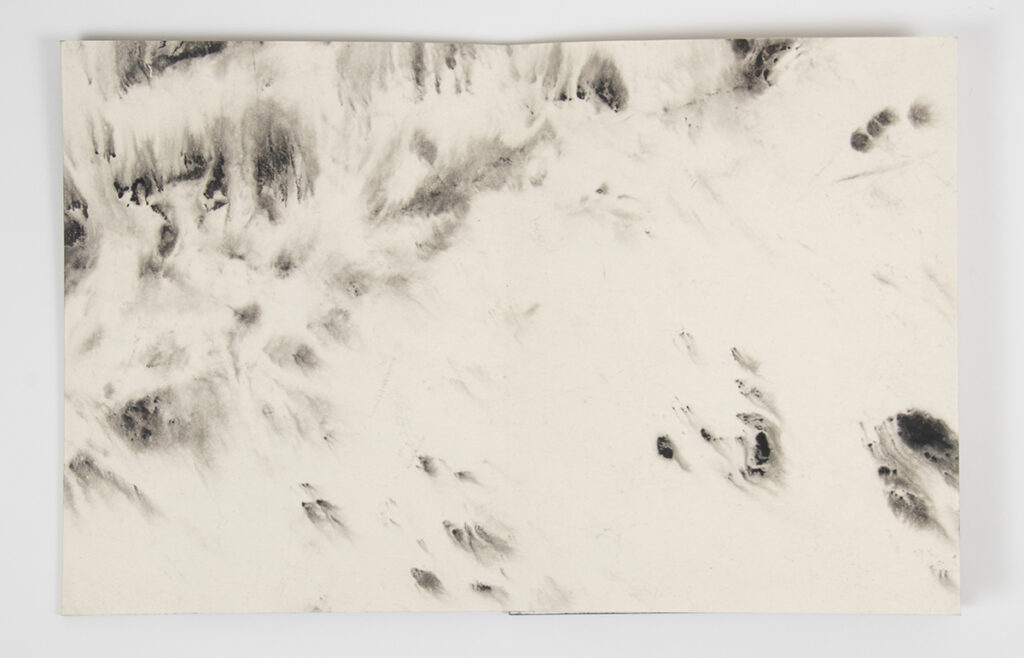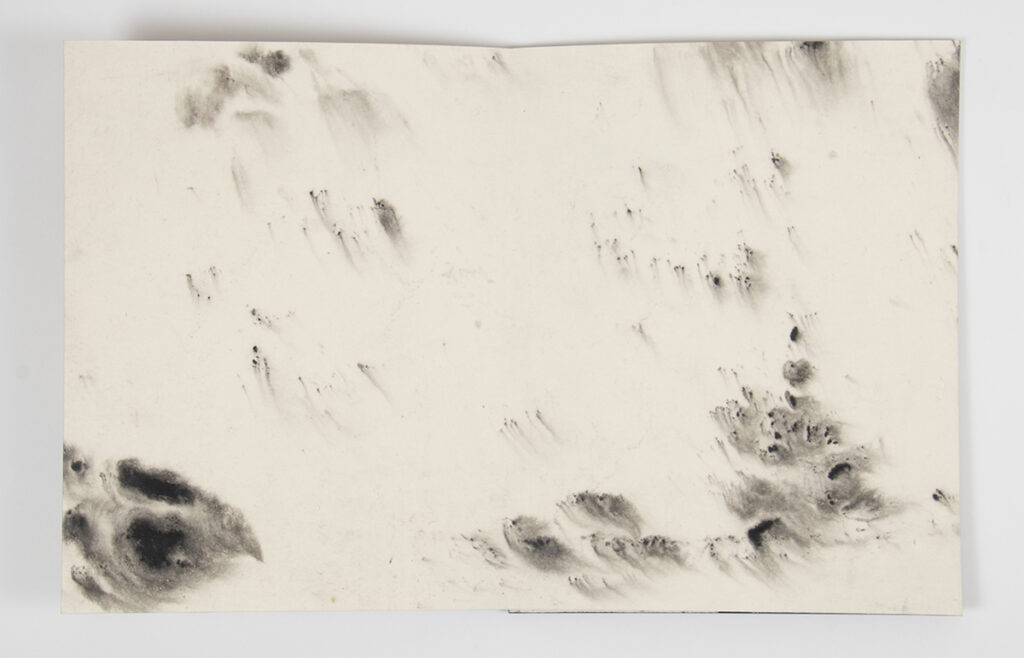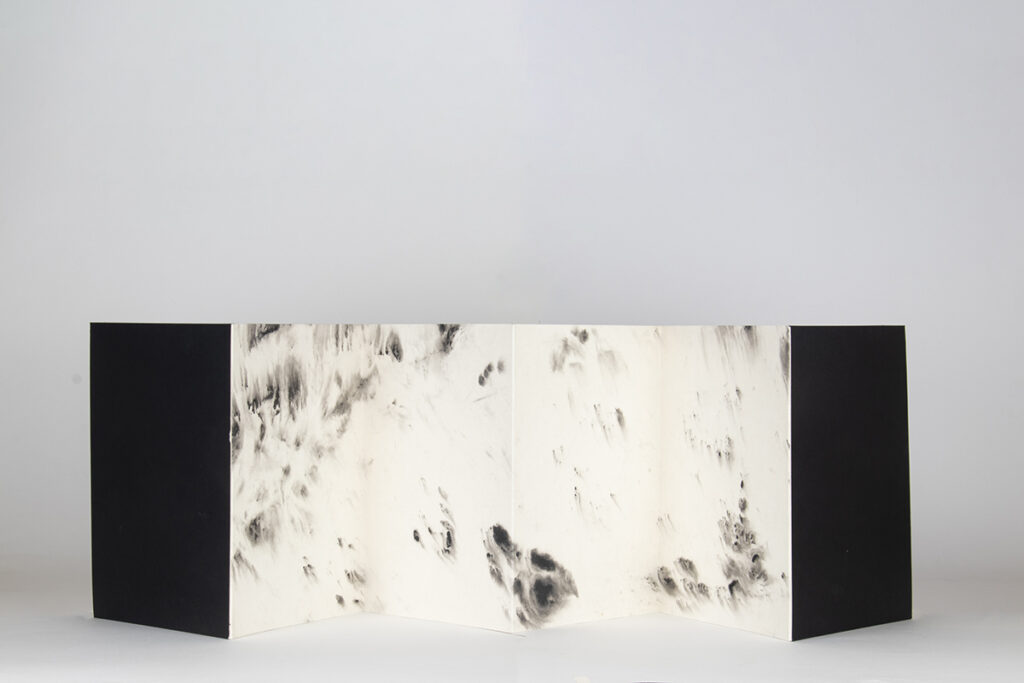 Biography
Nasreddine Bennacer (b. 1967, Algeria) lives and works in Paris. His work engages profound questions on the evolution of connections between civilizations and cultures. He also looks deeply at the ambiguity in human relationships and interaction. This exploration focuses on the forms of manipulation and exploitation of conflicts, either for the individual or at a more global scale. Bennacer experiments with and mixes different techniques and media, ranging from drawing to sculpture, painting on Plexiglas to installations. The impact of his work relies on observations delivered in an instinctive and trenchant style. His work derives from complex and disarming situations, sometimes tinged with violence. Behind a scrupulous and often poetic aesthetic, the artist denounces a world increasingly hostage to manipulation and rationalization.
Nasreddine Bennacer – Night Silence
Quarantined in Paris; For Cities Under Quarantine – The Mailbox Project