micro human
2020–21
Mixed media on paper
30 x 23 cm; handstitched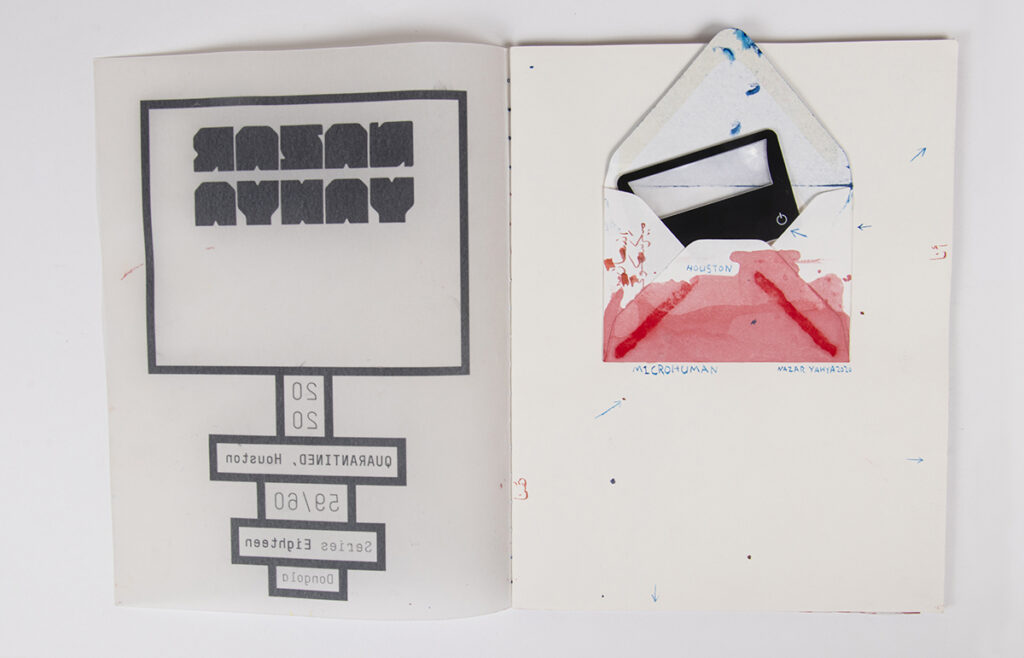 Artist's Statement
[Text translated from Arabic]
When the whole world was preoccupied with what scientists were discovering—a virus that was said to change life on earth to a striking before and after—I started thinking about how man is more dangerous and is, in fact, the real virus.
I bought an electronic microscope device and began to practice drawing humans under the microscope, so that they appear as points that can be searched through the magnifying glass that I attached to the book.
The colors used throughout are explicit and sometimes basic. It is an attempt to simulate what the medical text by Ibn Sina shows as the separation of colors as a treatment and diagnosis.
With this book, I raise the status of art and research to a spiritual, psychological, and physical treatment in the face of this confusion and isolation.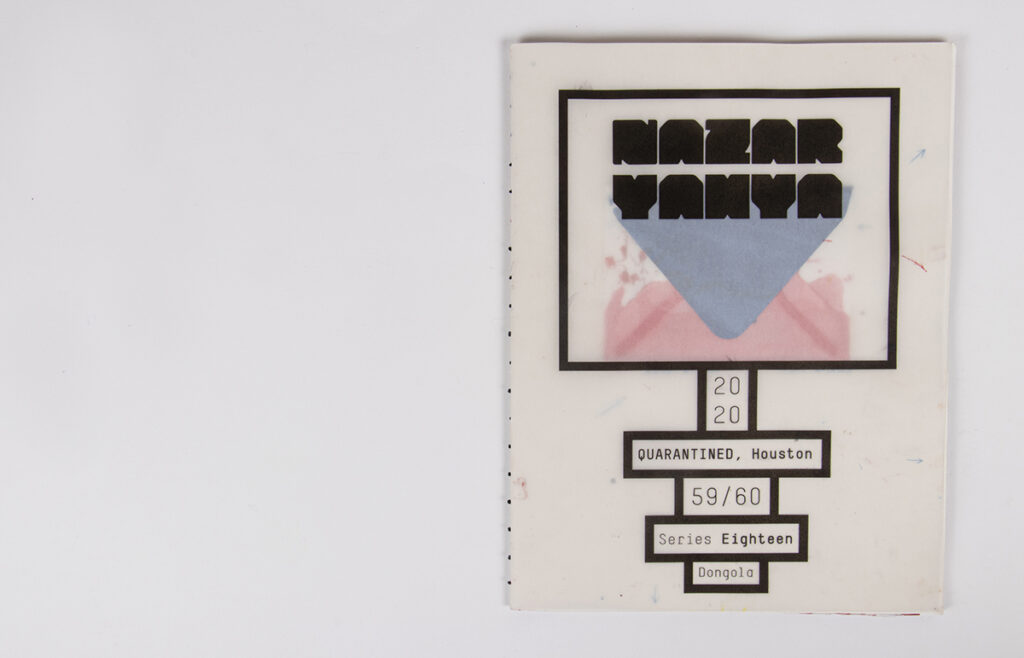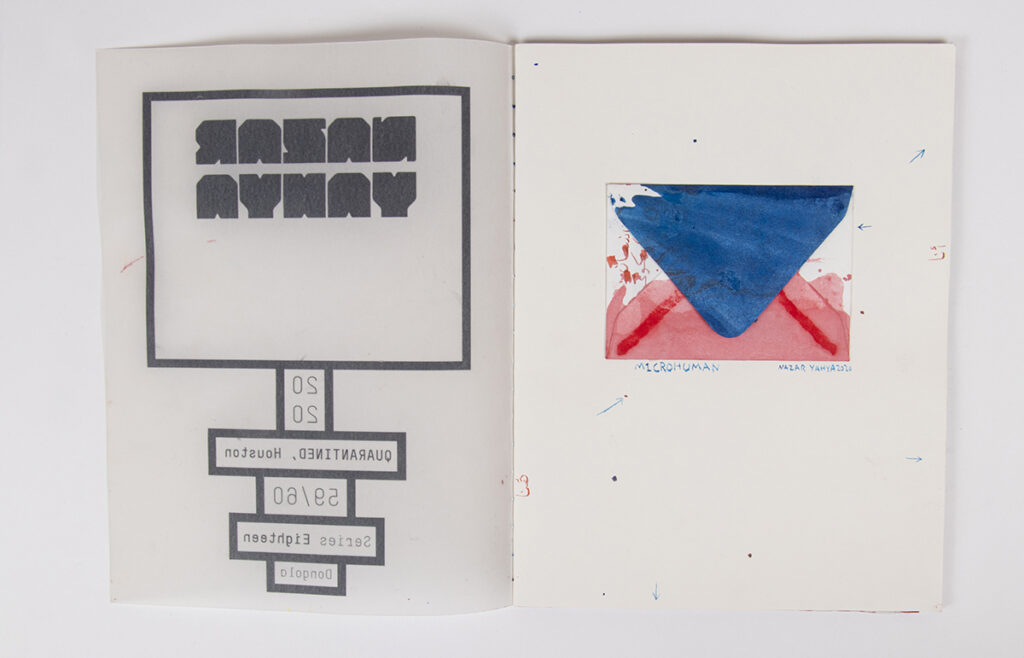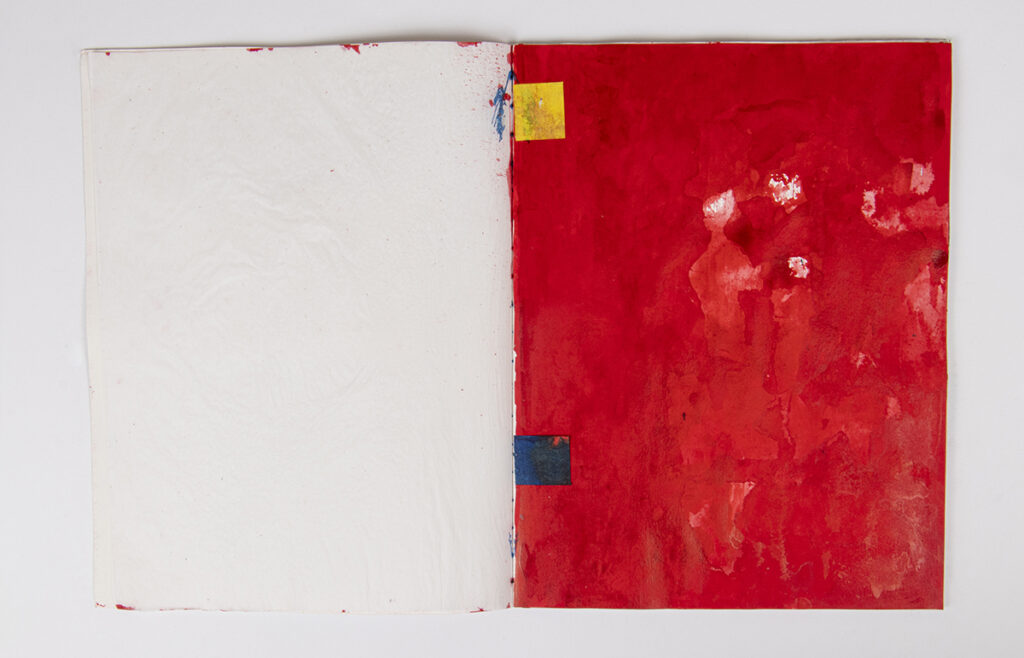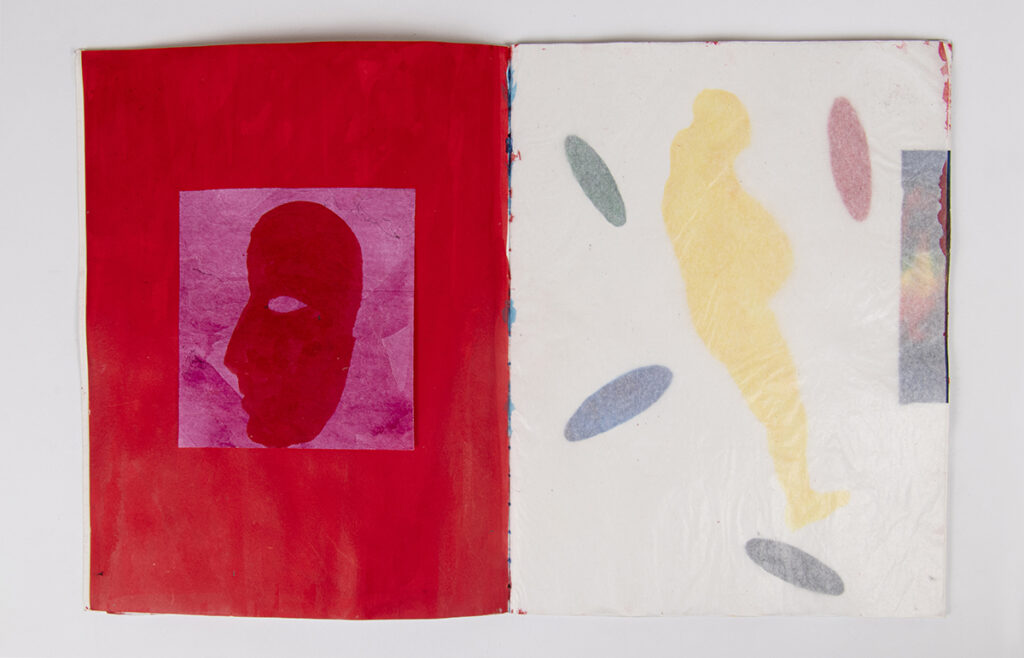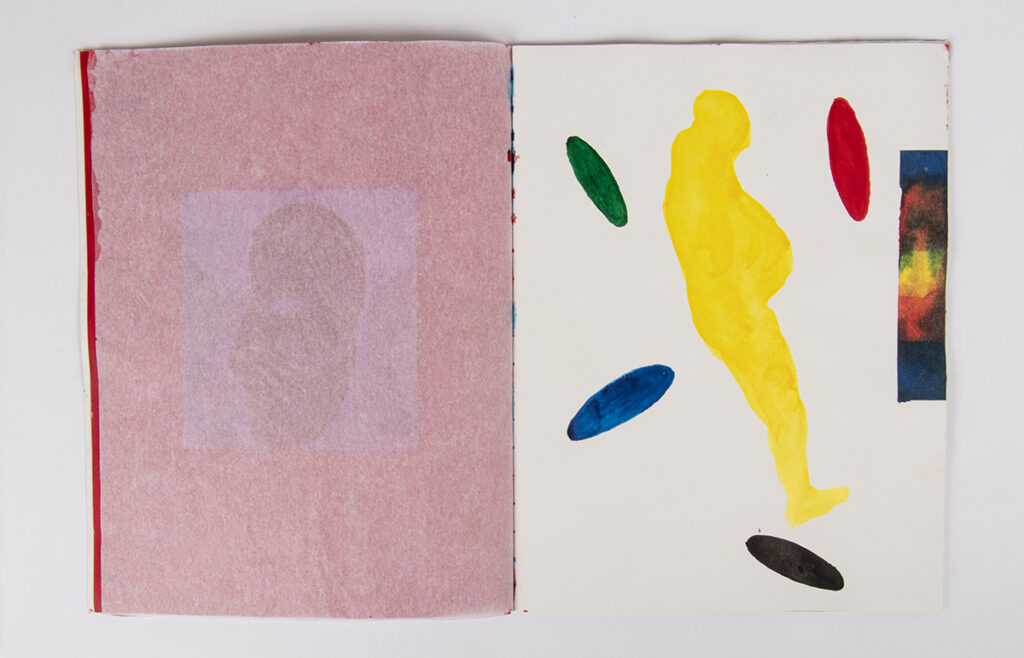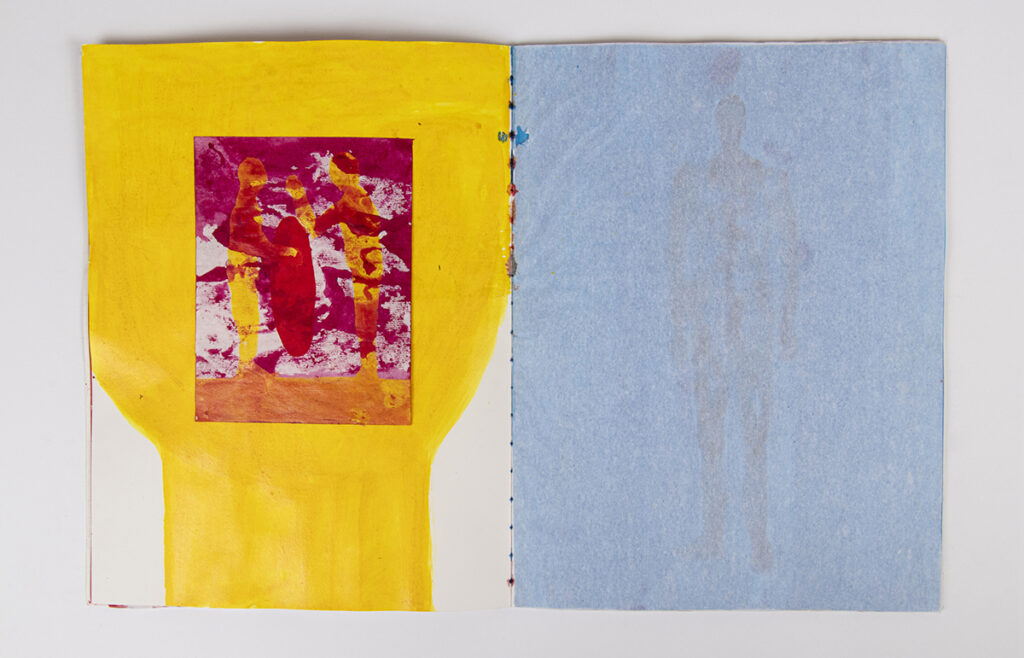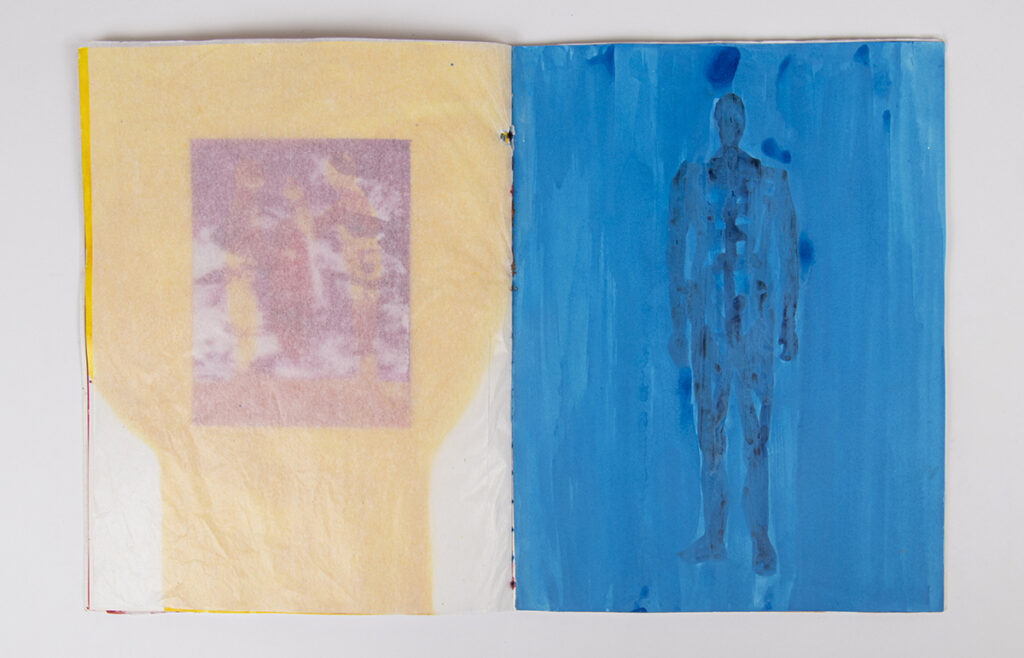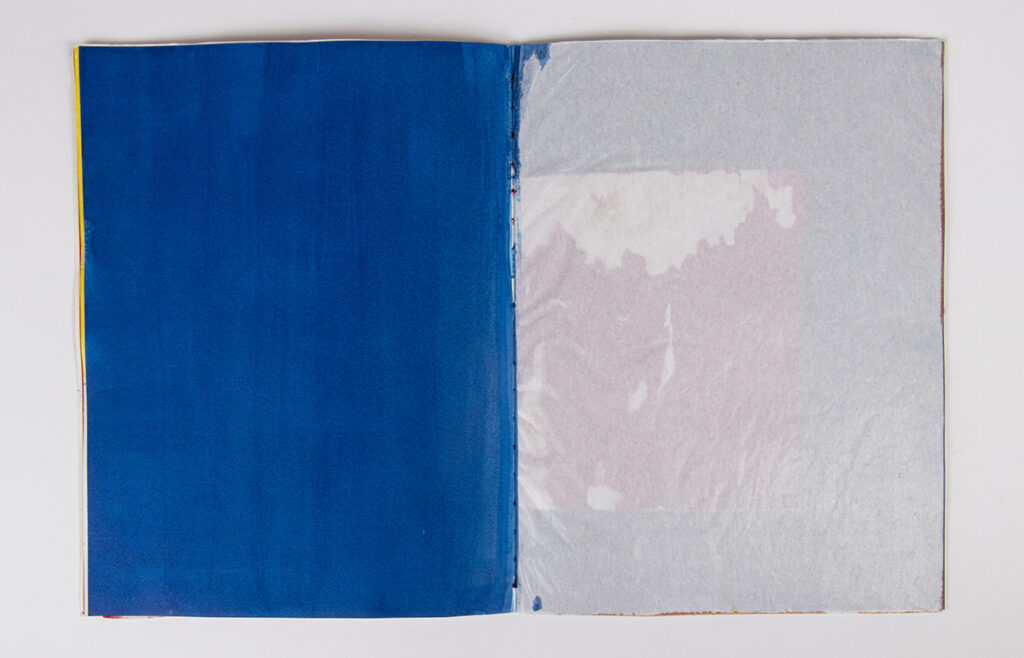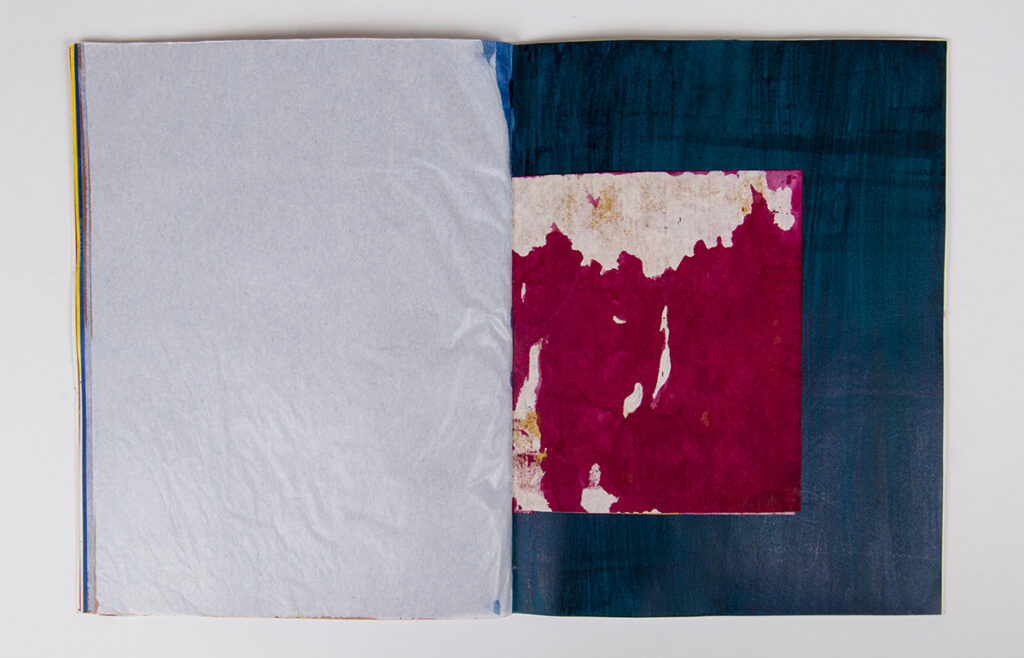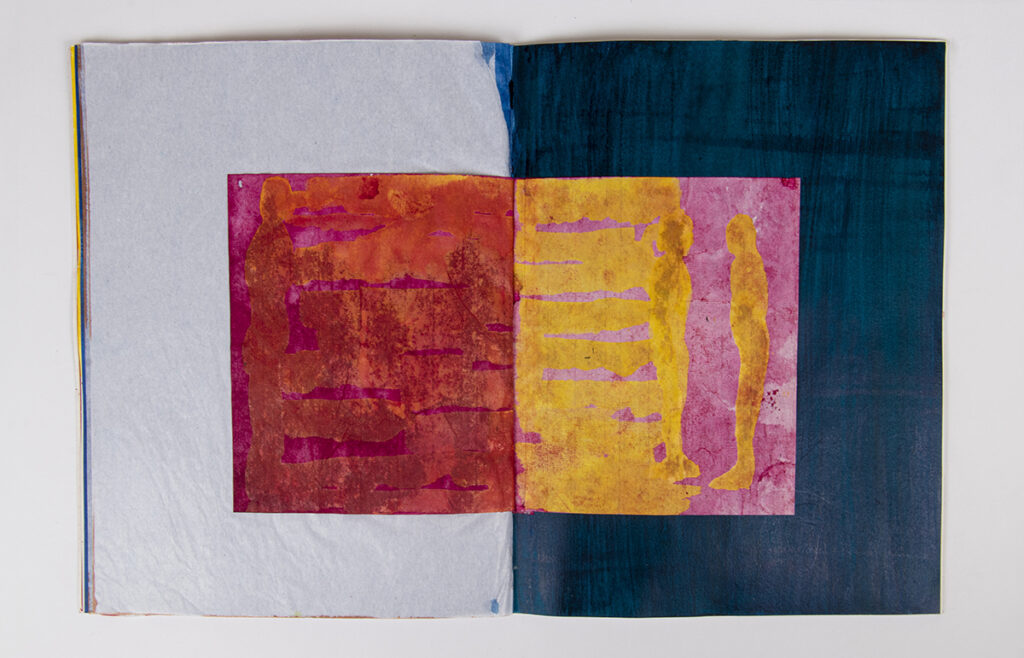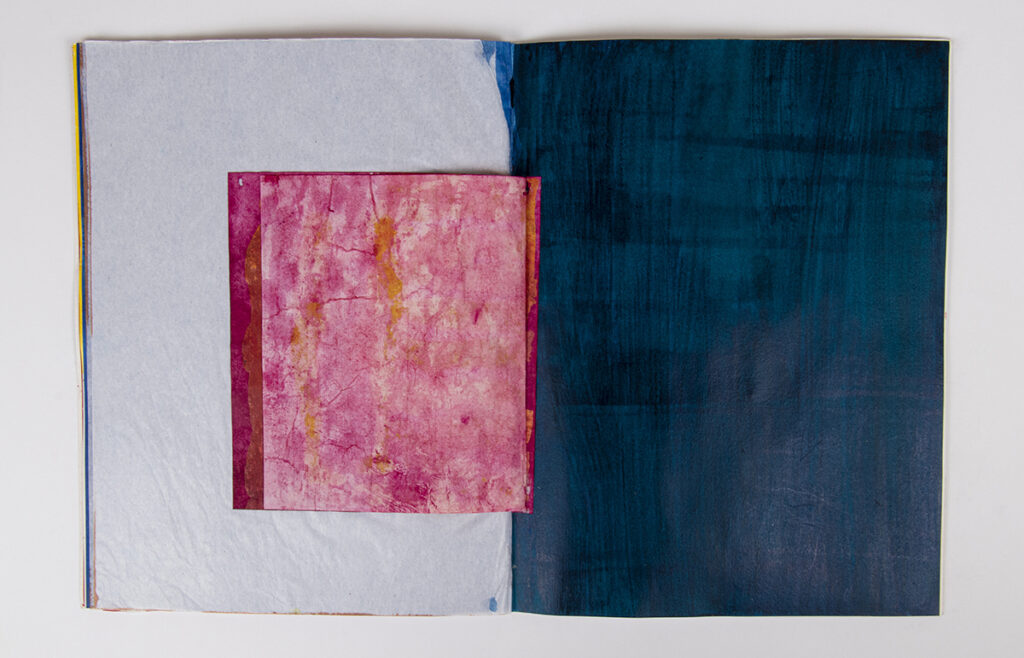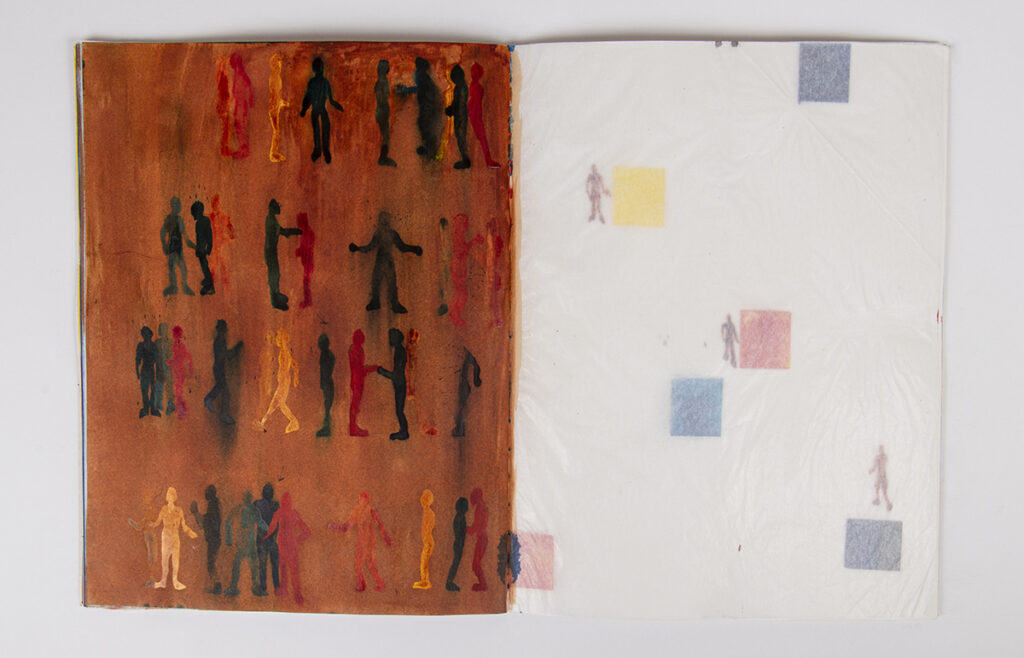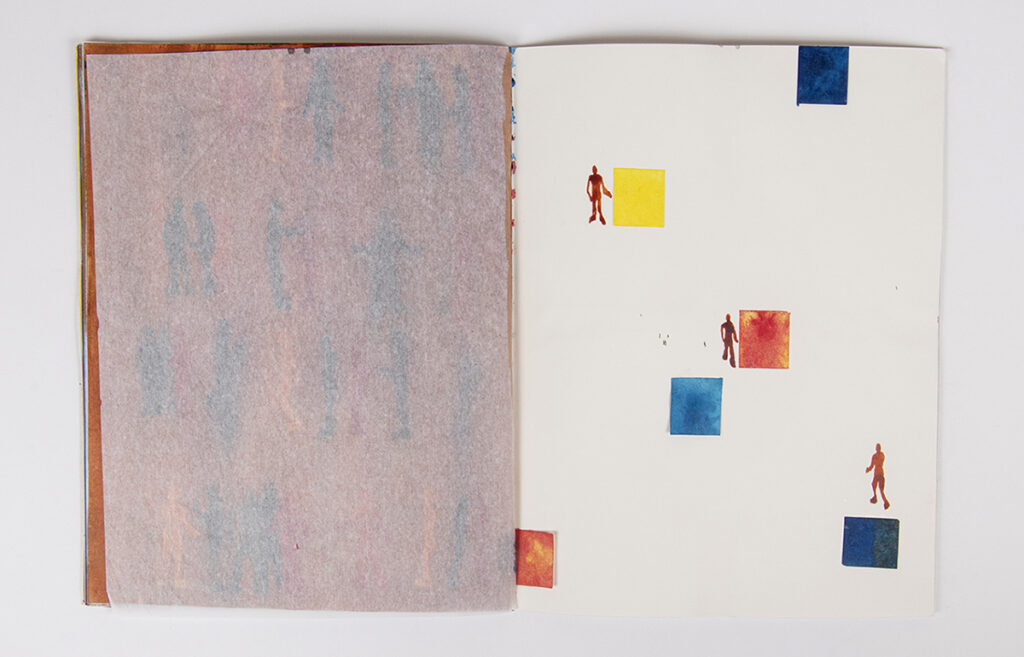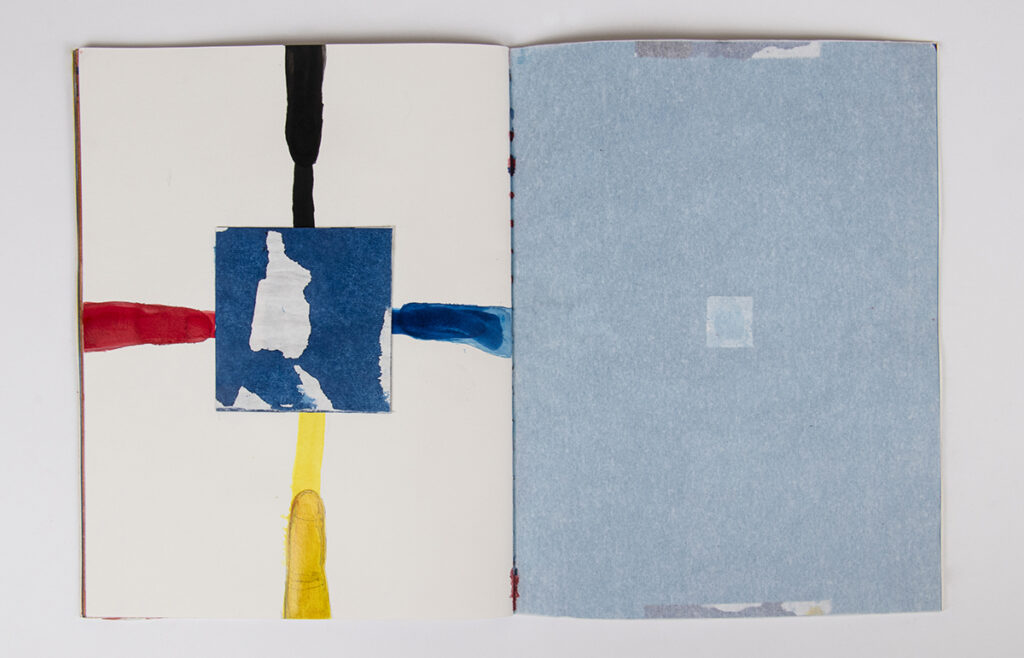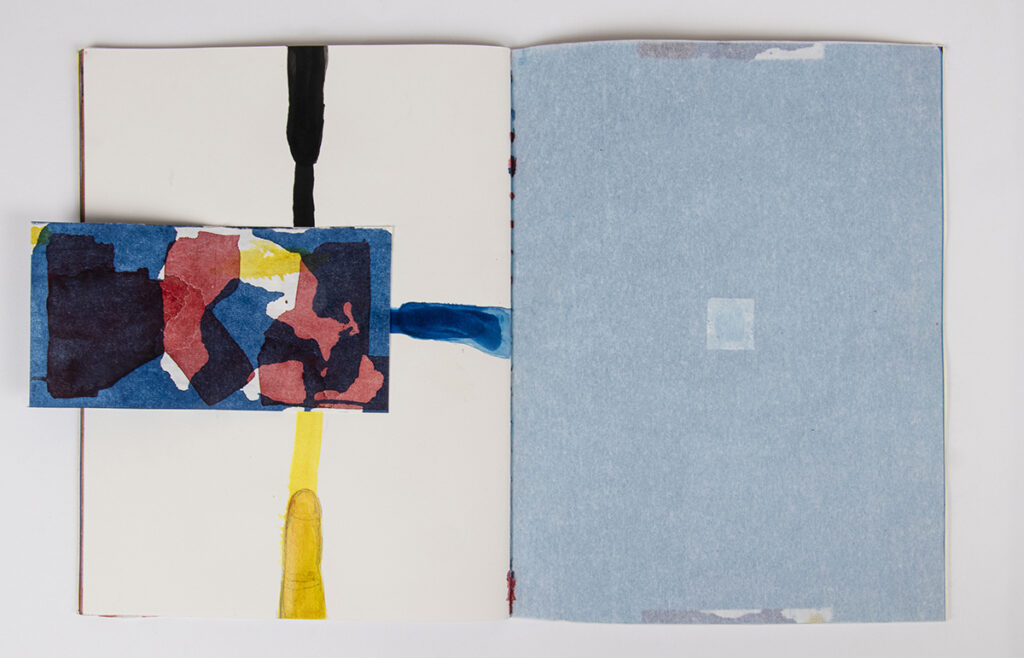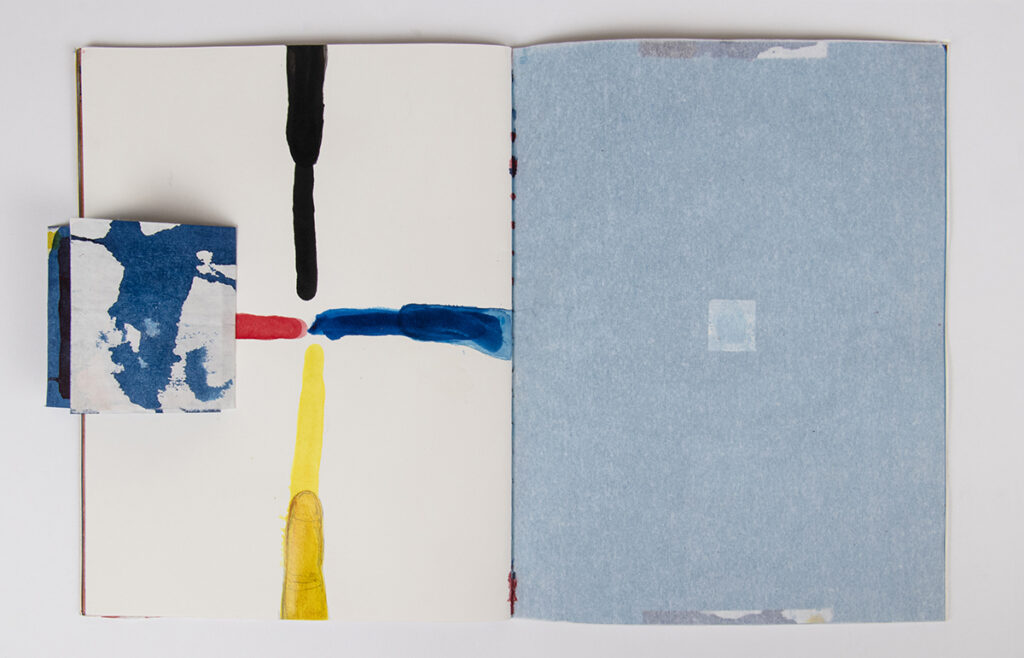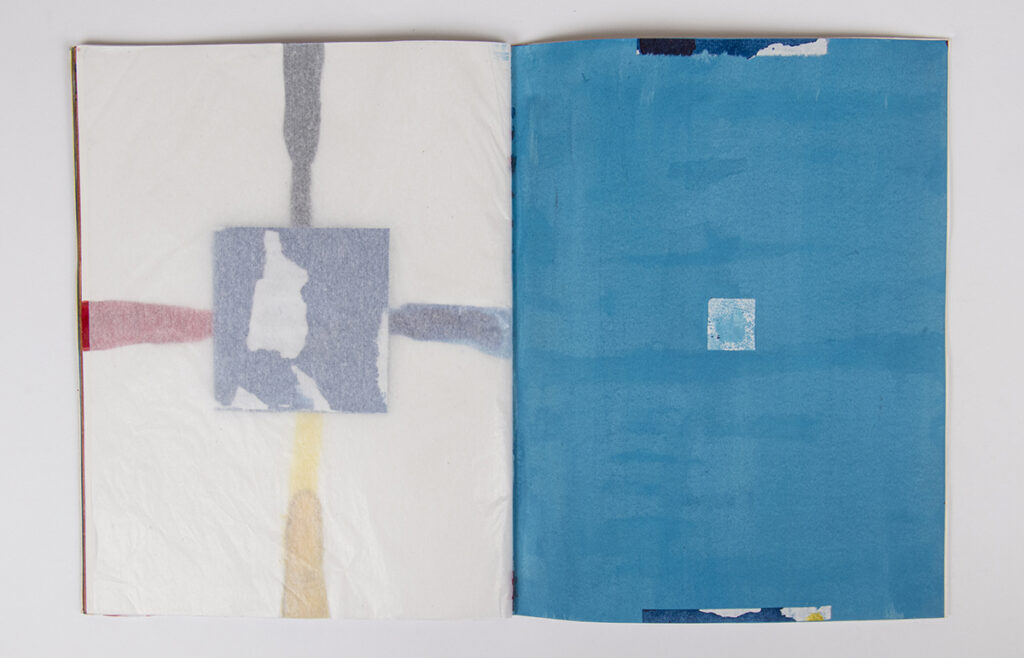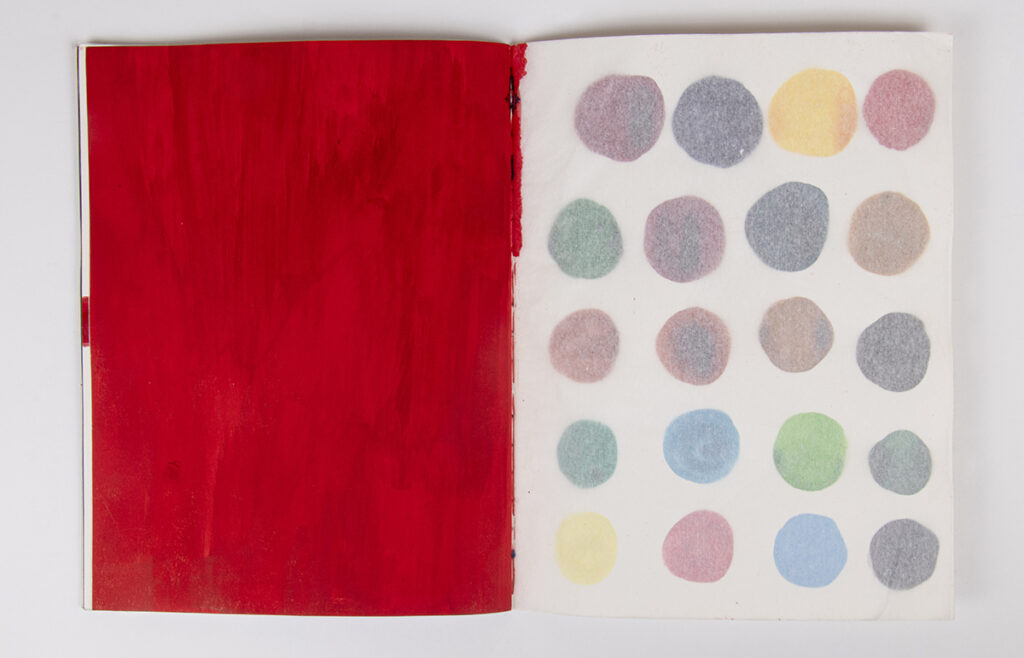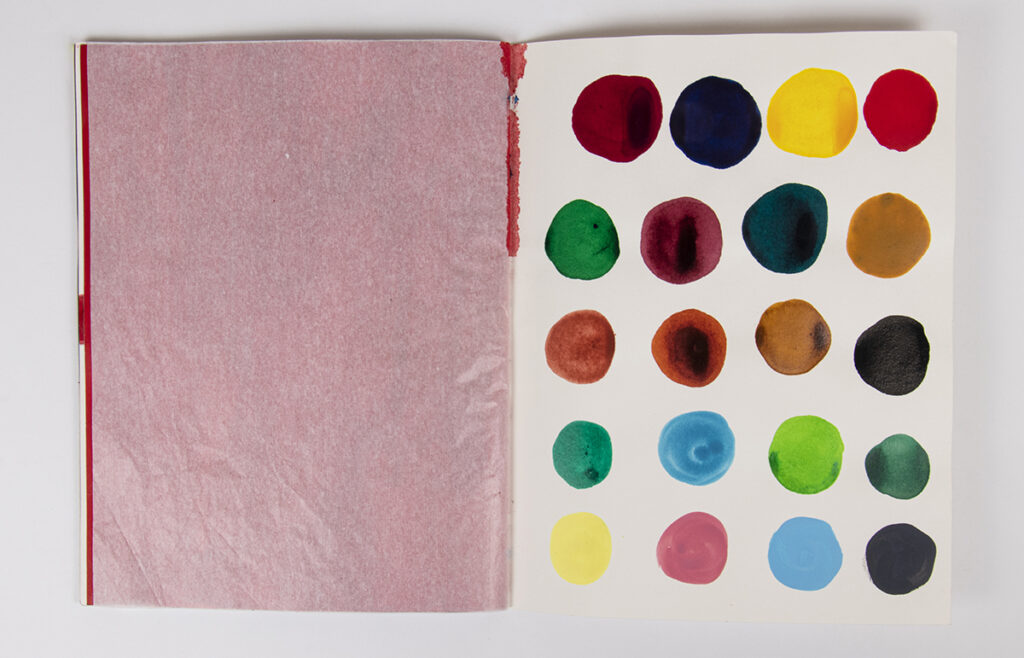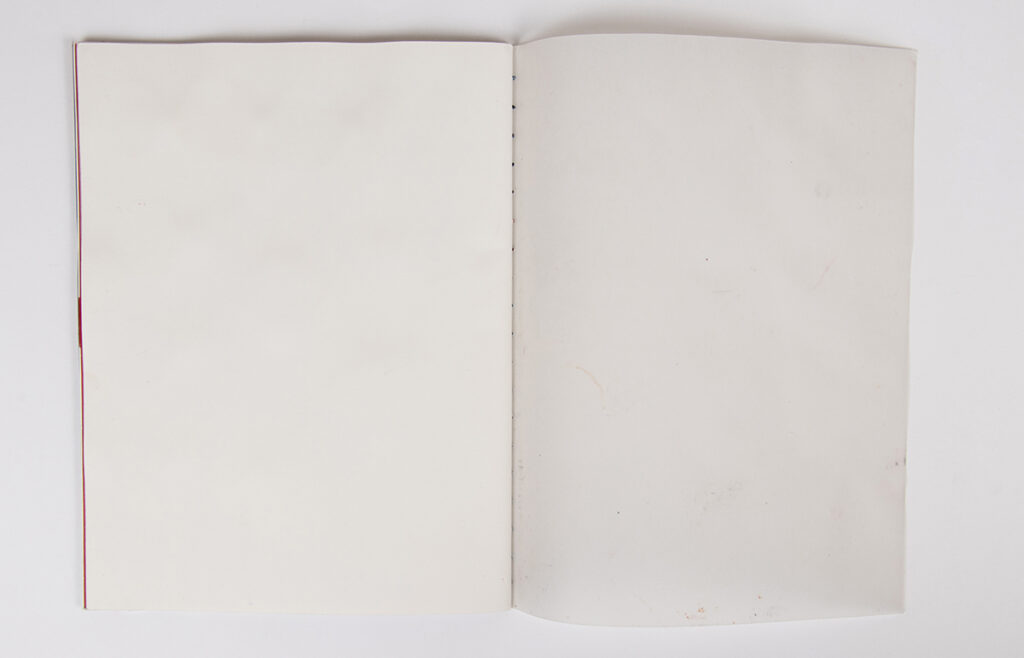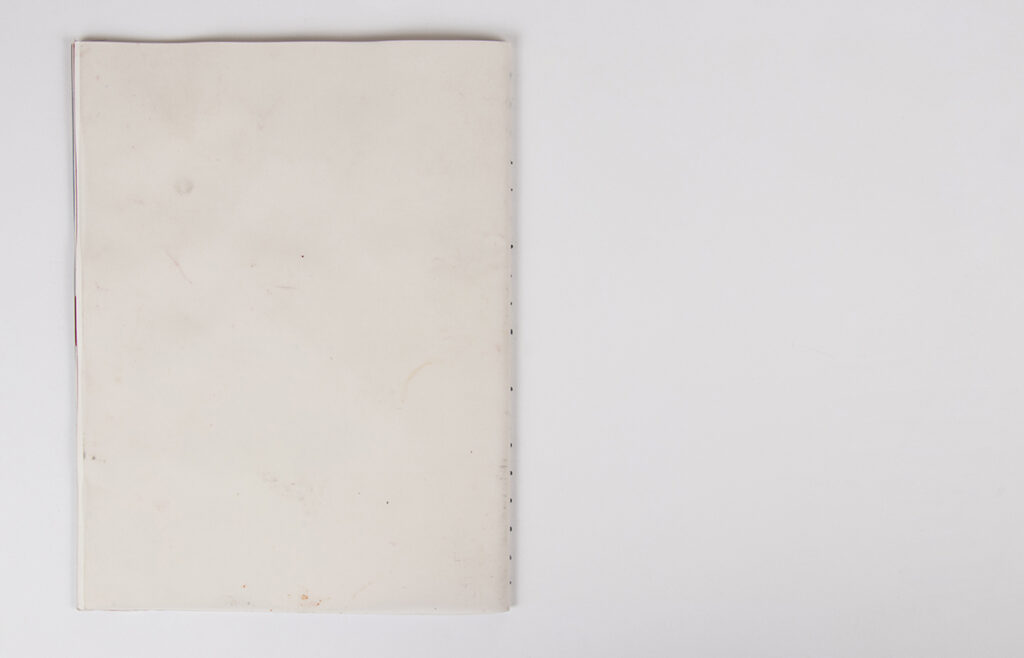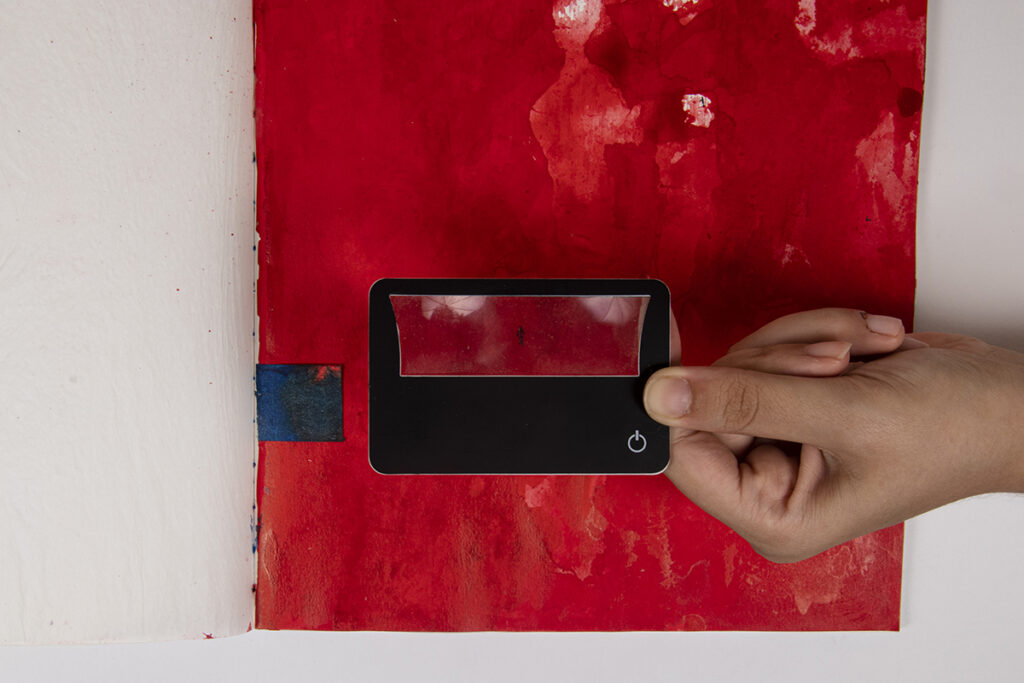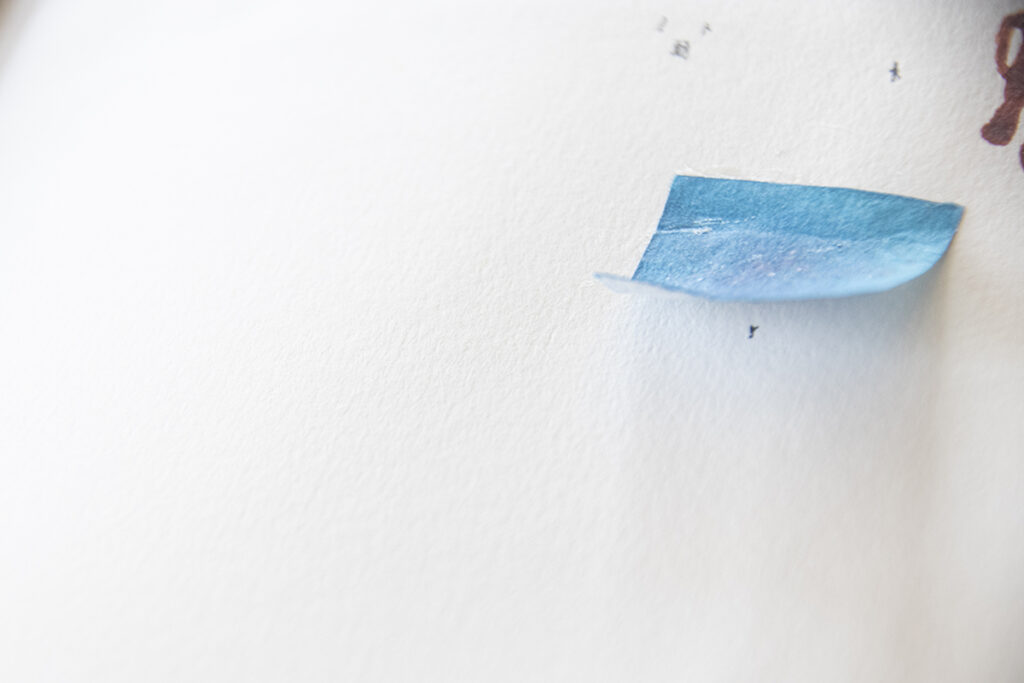 Biography
Nazar Yahya (b. 1963, Baghdad) lives and works in Houston, Texas, uses cultural and scientific heritage and themes of mortality to make paintings characterized by an intense color palette and clear draftsmanship. Inspired by objects from Islamic history and drawing on personal experience, he depicts weaponry and armor in an ironic way to highlight the futility of conflict. In the early 1980s, when he was still in high school, he started working as an illustrator for a children's magazine. In college, he majored in art, graduating from the painting department at the Academy of Fine Arts in 1987. Yahya has exhibited extensively throughout the Middle East and beyond (including the UK, Norway, Bangladesh, and the US). His work is found in numerous private and public collections, including the British Museum, London; Mathaf: Arab Museum of Modern Art, Doha; and the Station Museum in Houston, Texas. His work was also included in the 2011 book Art in Iraq Today.
Nazar Yahya – micro human
Quarantined in Houston; For Cities under Quarantine – The Mailbox Project