Untitled
2020–21
Acrylic on paper
30 x 23 cm (closed); 137 x 23 cm (open); leporello
Artist's Statement
In the time of Covid, the world stood in awe in the face of the pandemic. All the scientific and medical progress and achievements could not prevent the deaths of millions. The world lived in a state of isolation and fear that it had known only during times of war.
But isolation and terror incite the imagination of the artist to defend life. They become an instigator to find safety, pushing the artist back to their childhood memories, or toward a safe feeling. But death loomed in my country long before Covid arrived, when death was like a flock of black birds crossing the sky. So, I returned to a dear childhood memory of the paper plane—this time in blue to counteract death, to bring back life, hence balance.
I have long experience in artists' books. At the beginning of the Syrian war in 2012, I completed more than forty-five as an argument in defense of life. They covered various topics related to the Syrian situation. I mainly worked in natural materials on wood, which I "drilled" into provide recesses in the surface, but in this book I was not able to use my usual materials, so I switched to the available cardboard.
It was a momentus occasion for a group of Arab artists to come together and express a human concern, each in their own way. Thanks are due to everyone who contributed to the completion and success of the Cities Under Quarantine project.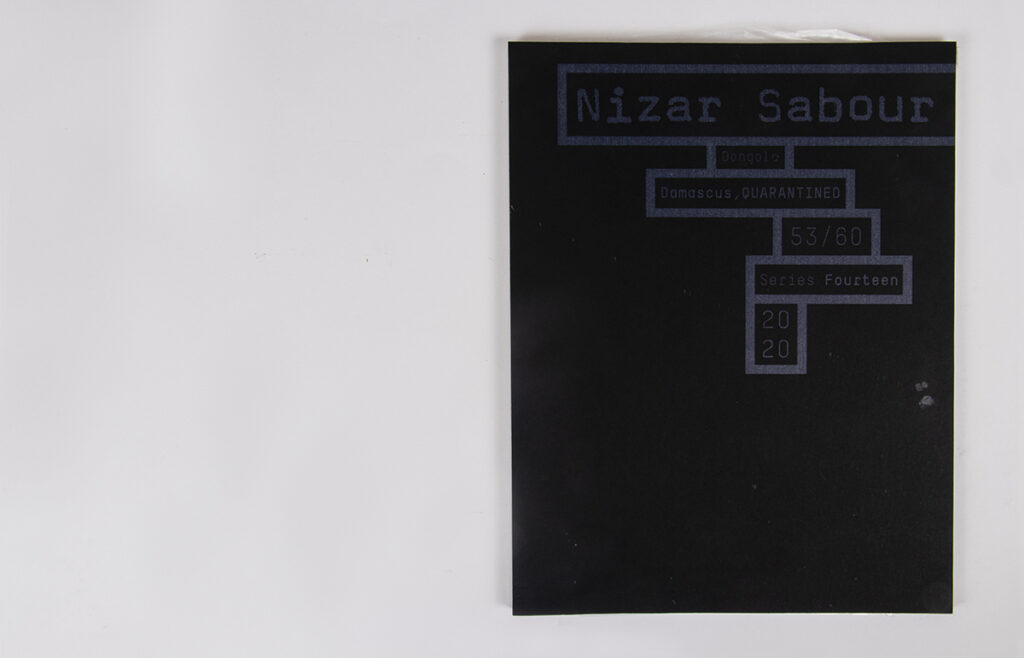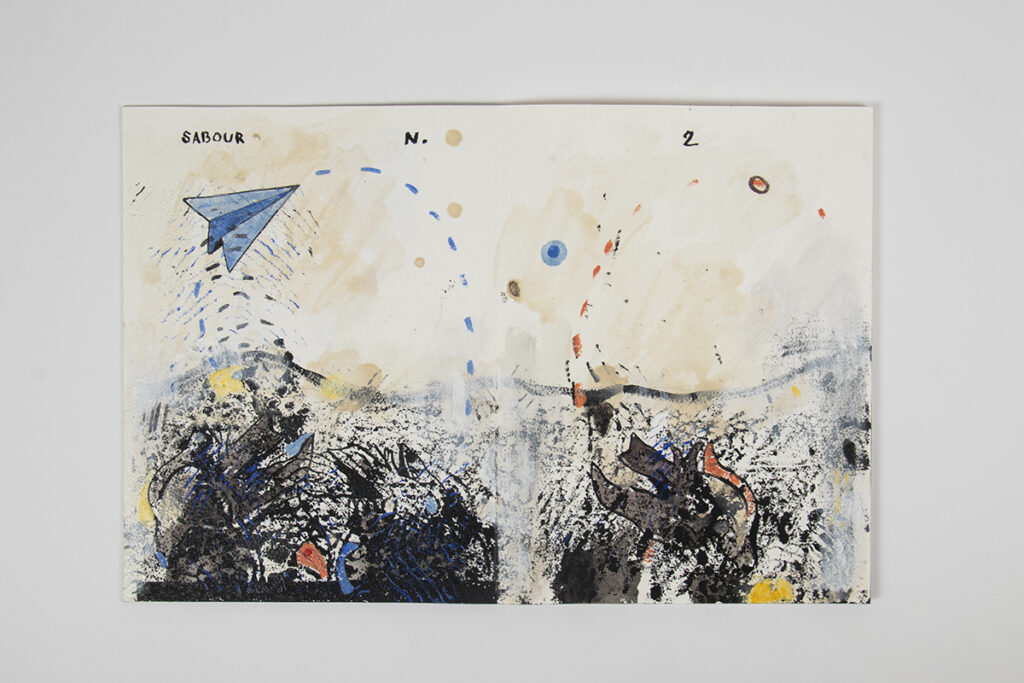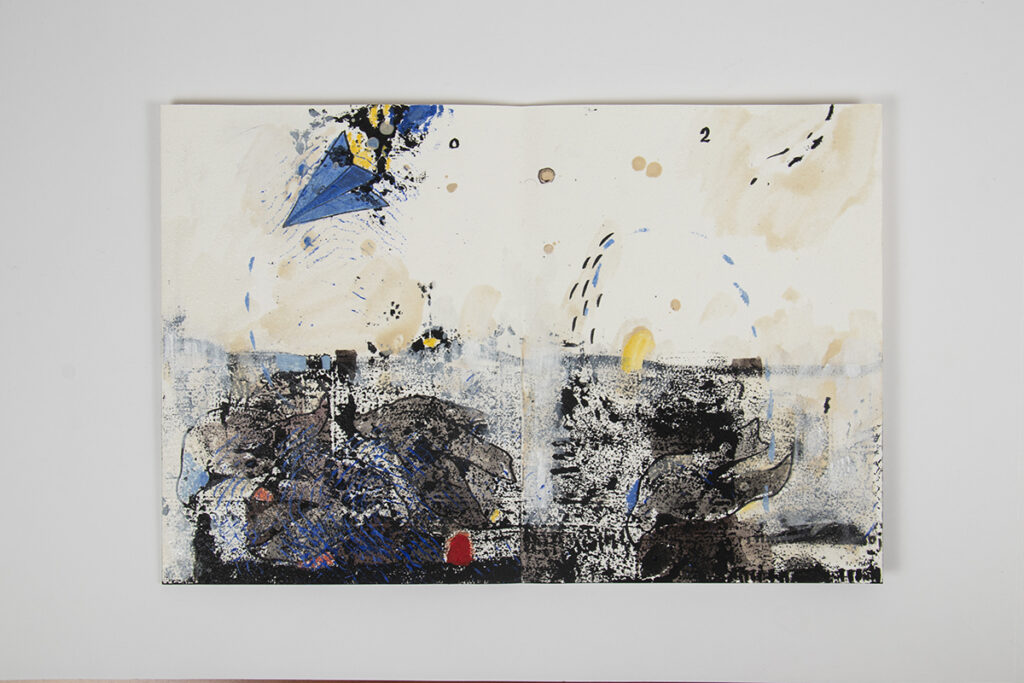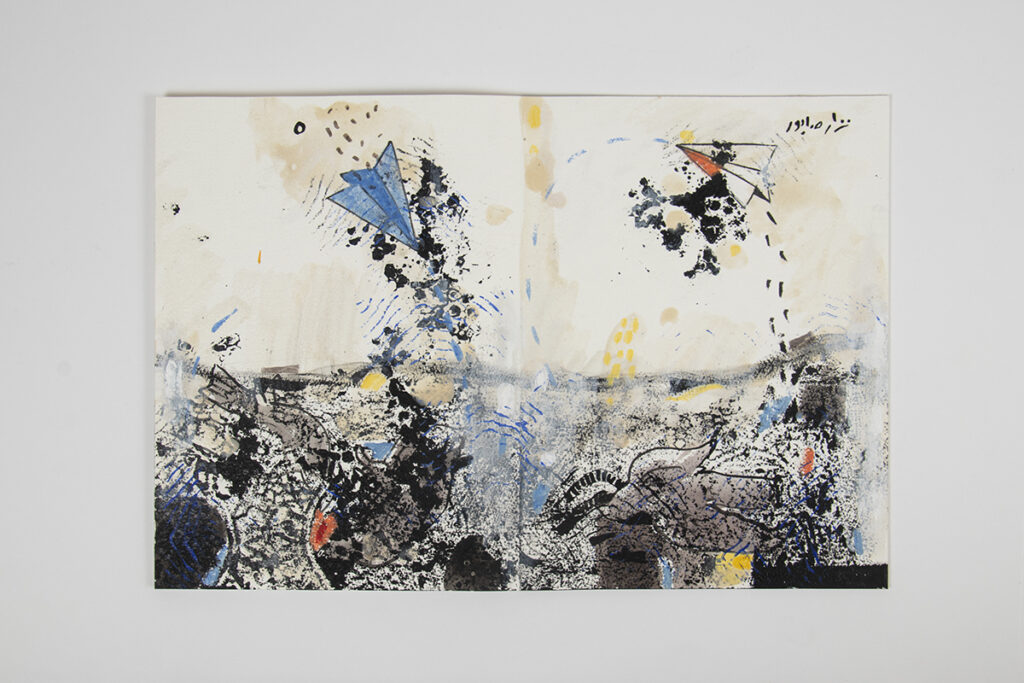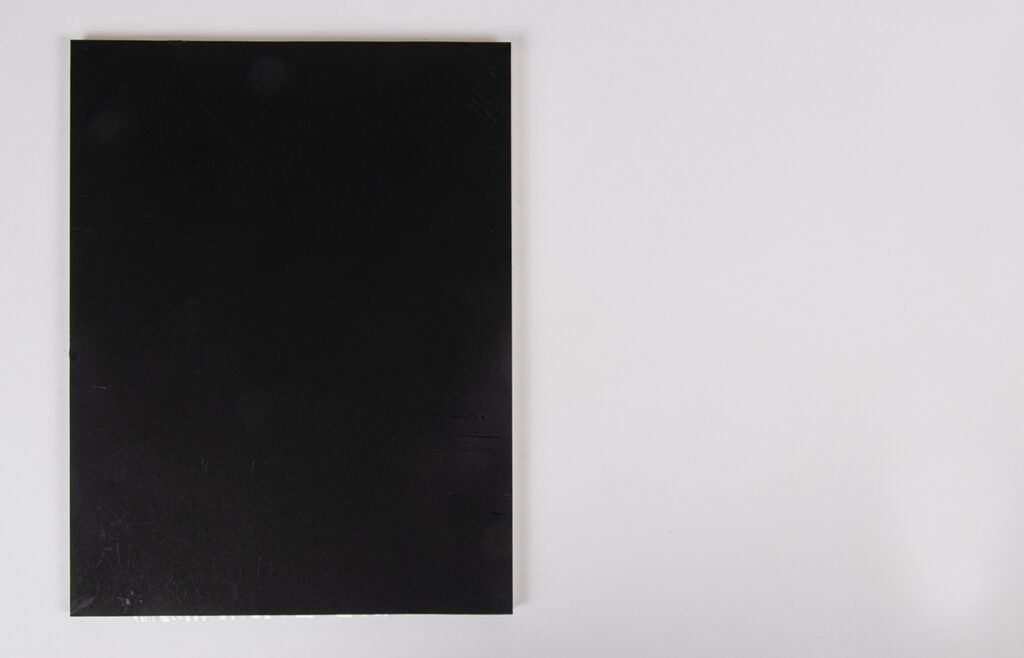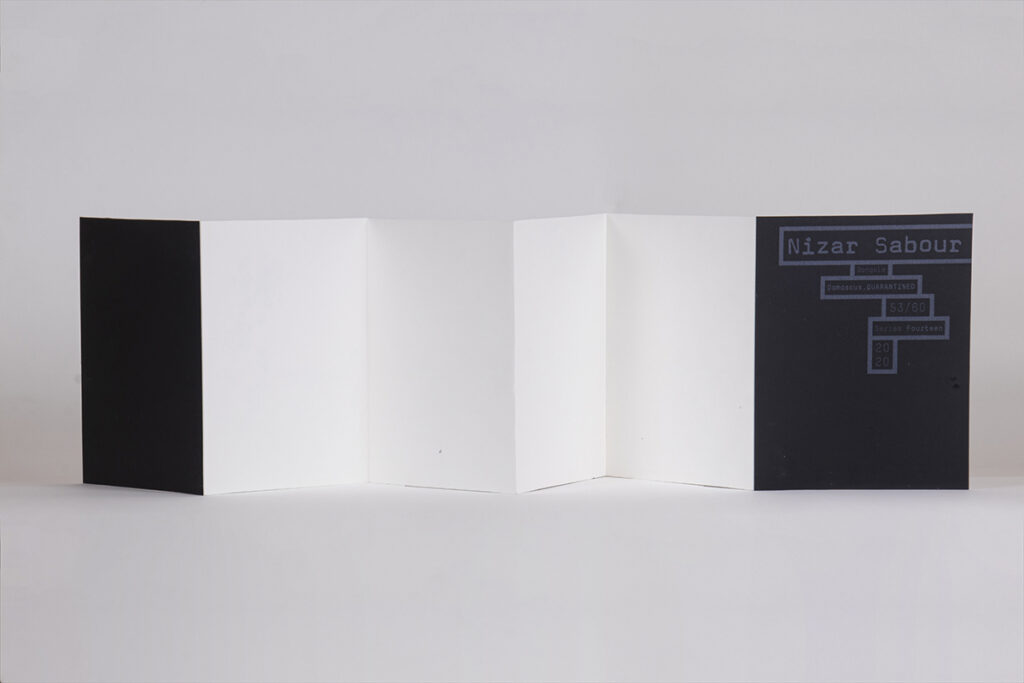 Biography
Nizar Sabour (b. 1958, Latakia, Syria) graduated from the Department of Painting and Drawing in the Faculty of Fine Arts of the University of Damascus. He later pursued a PhD in the Sciences of Art at the University of Moscow. He teaches at the University of Damascus and is a Professor at the International Private University for Science & Technology in Ghabagheb, Syria. Influenced by the gamut of ancient history to present day realities of the region, Sabour's cityscapes and narrative scenes often appear archaic, like old manuscripts. His minimal palette is created in part from the natural materials that he makes himself, giving a tactile experience to his work. Nizar Sabour's work is in public and private collections all over the world, including the National Museum and the People's Palace, Damascus; National Museum of Jordan; Museum of Bahrain; Sharjah Museum, and the Museum of Eastern Peoples.
Nizar Sabour – Untitled
Quarantined in Damascus; For Cities Under Quarantine – The Mailbox Project