Every square building is a Kaaba
2021
Installation, mixed media on paper
30 x 23 cm (closed); leporello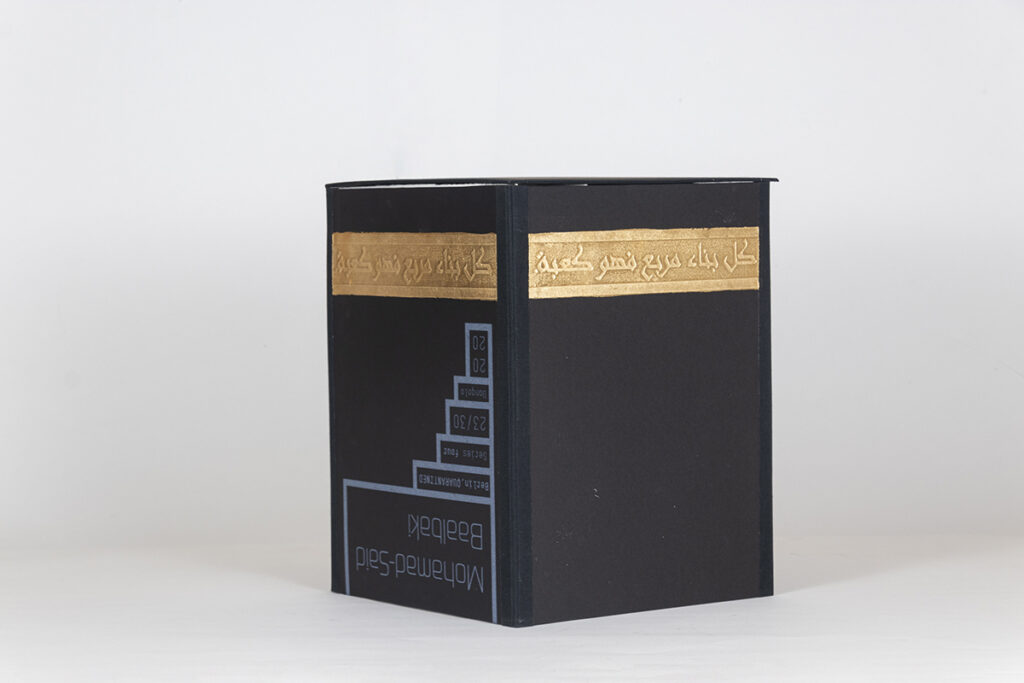 Artist's Statement
[Text translated from Arabic]
This project is based on the tenth-century text Fiqh al-Lugha by Tha'labi that I memorized as a child during the civil war in Lebanon.
Memories surround you, you imagine history repeating itself, and relive your childhood memories through your children's eyes.
During the pandemic, your room turns into a dungeon, and its walls, with their works of art, are pages from your autobiography.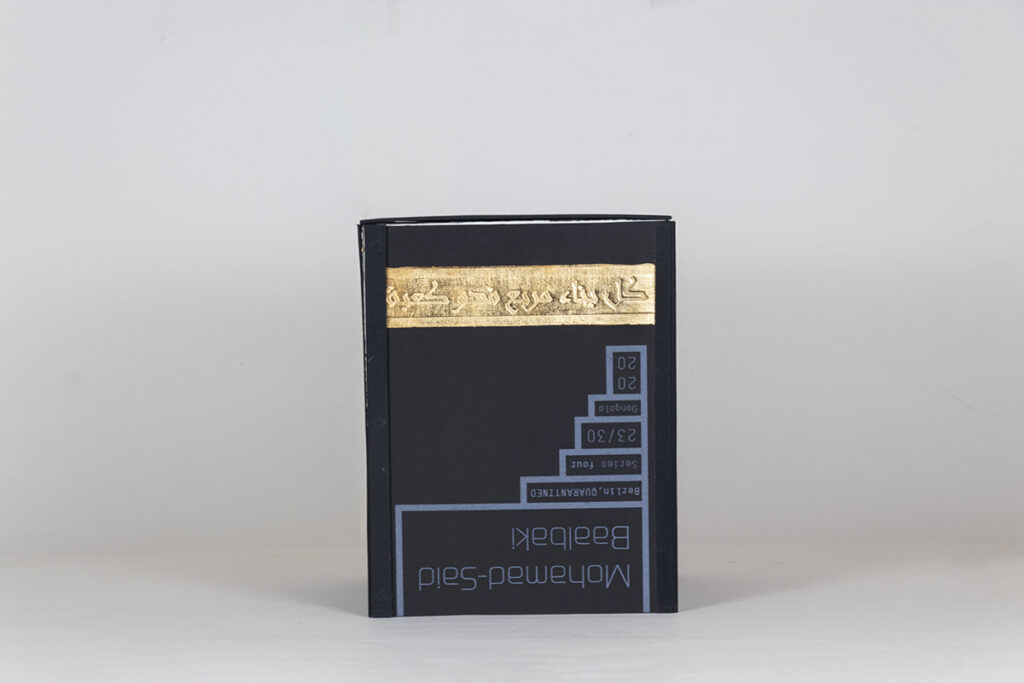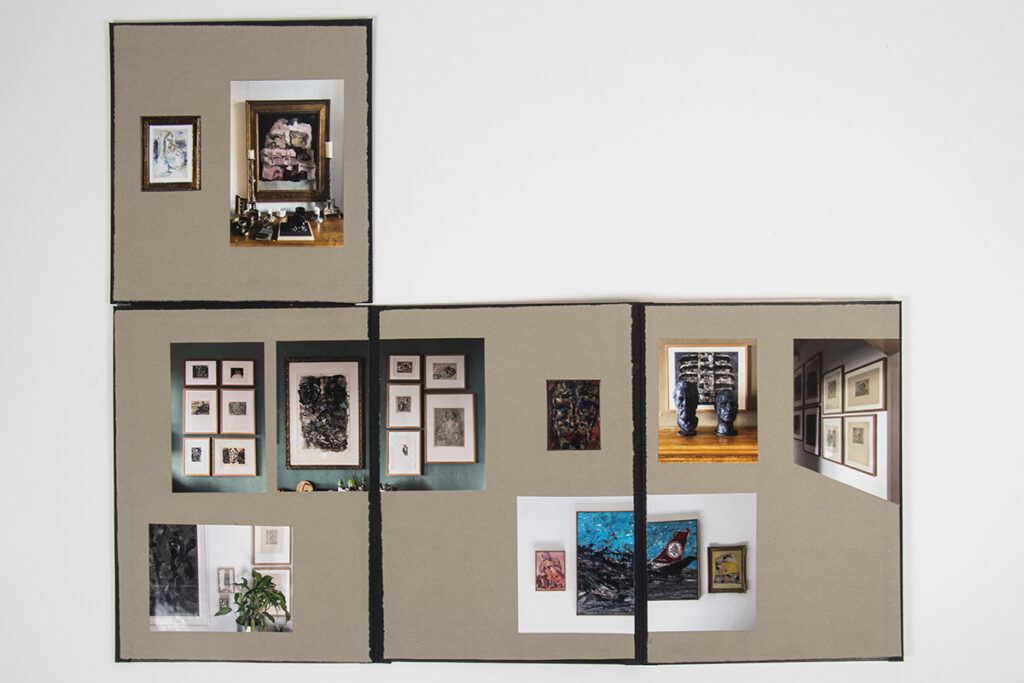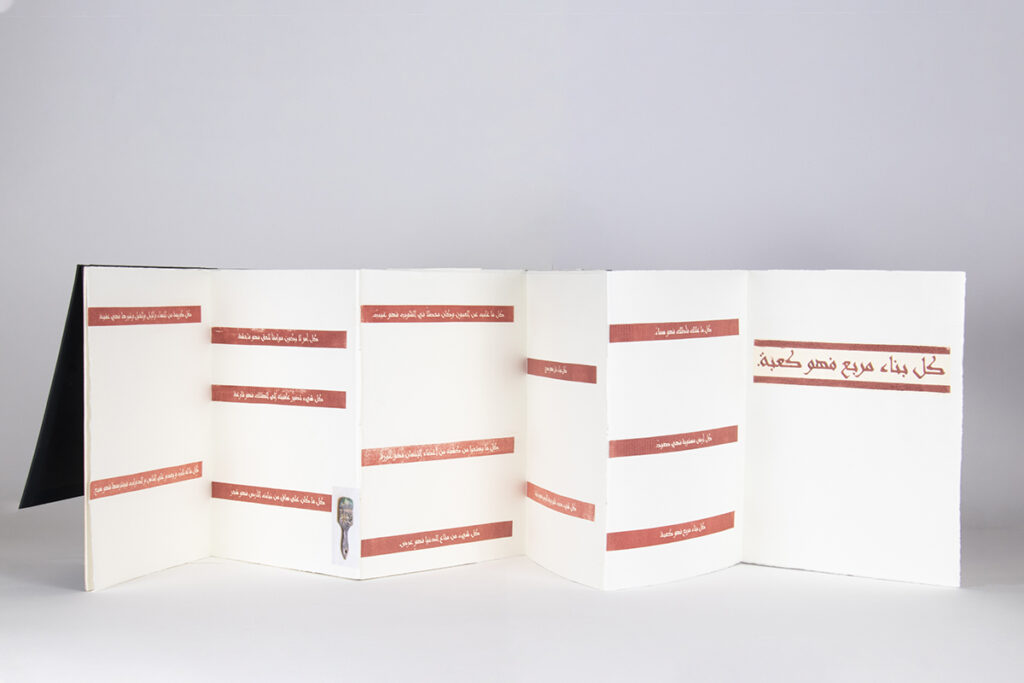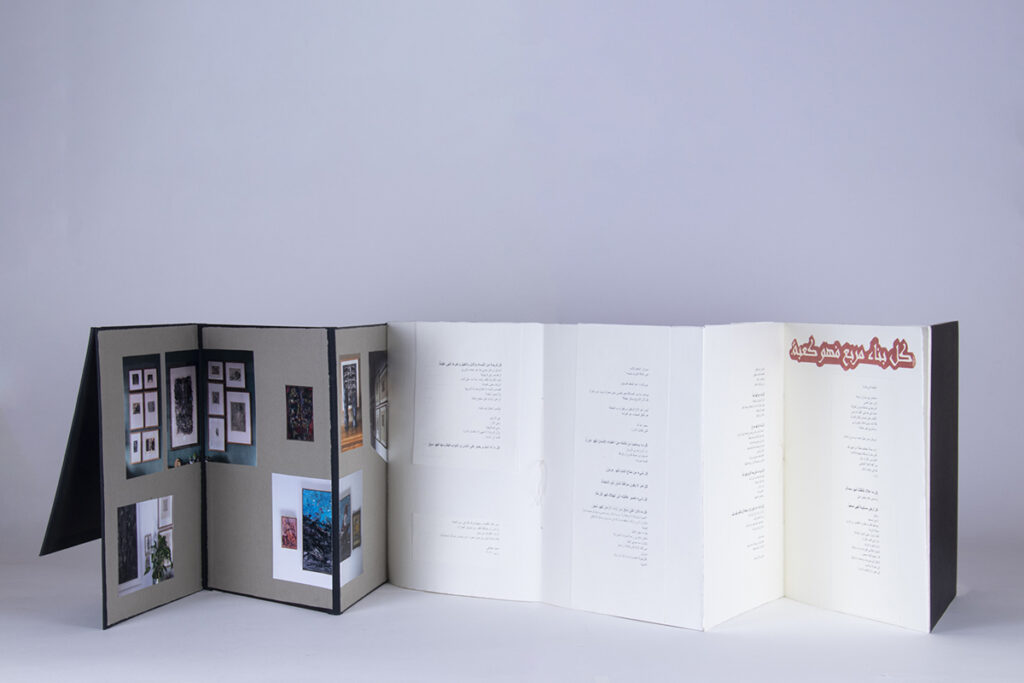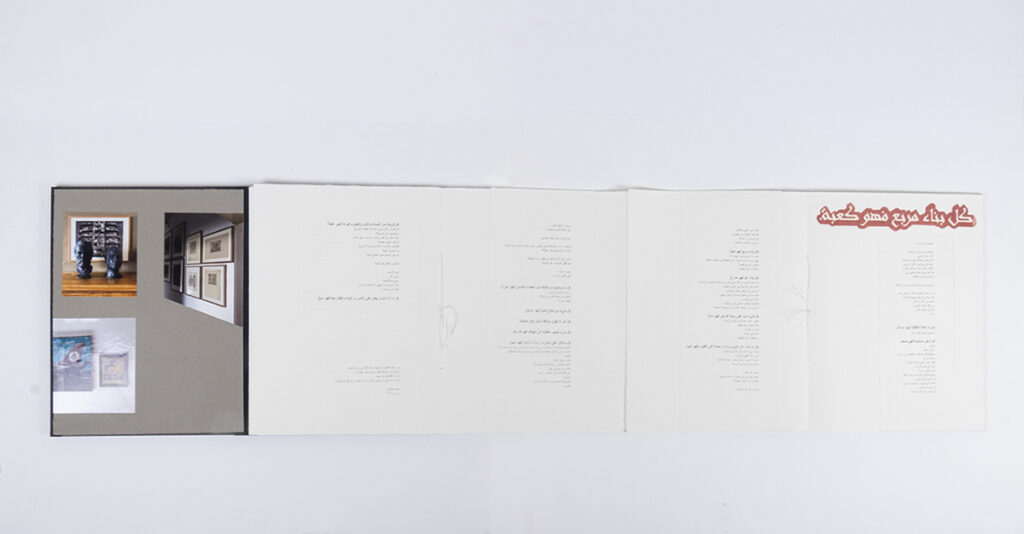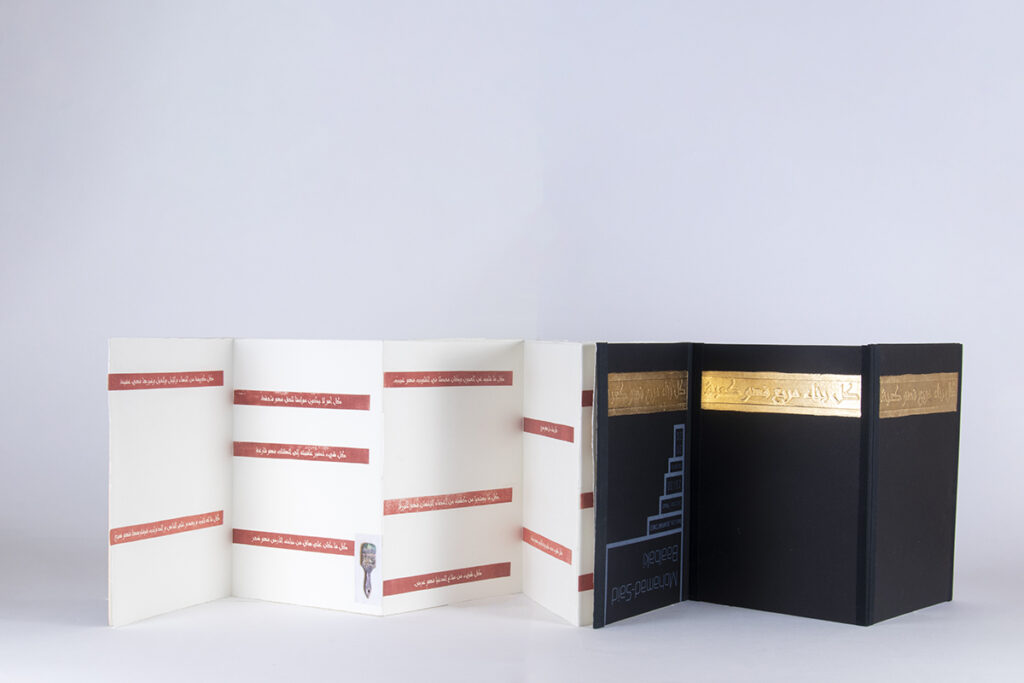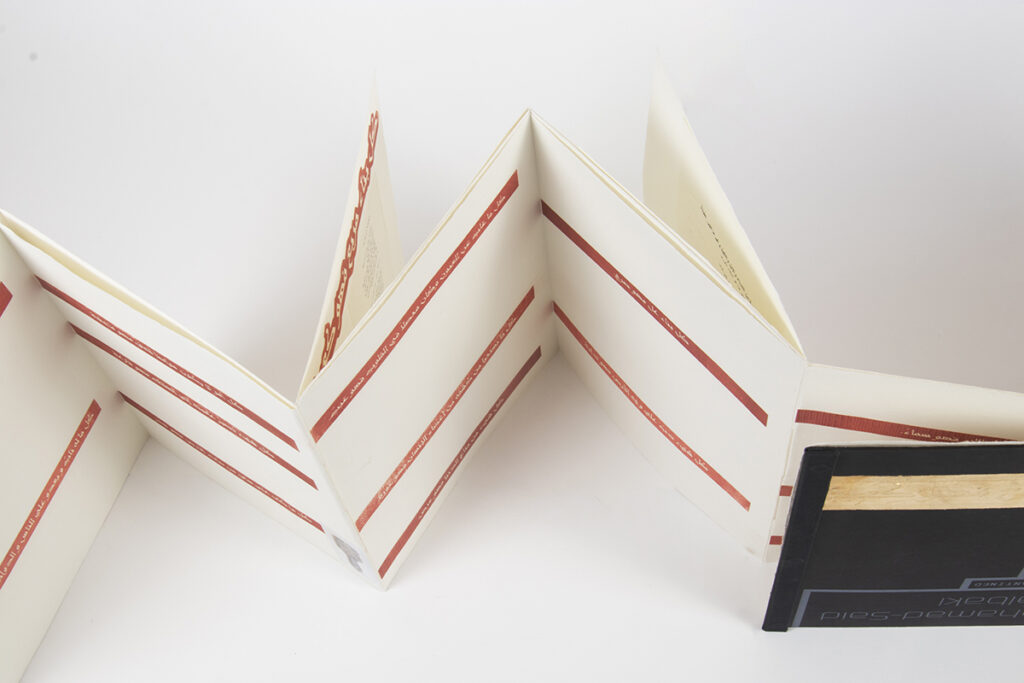 Biography
Said Baalbaki (b. 1974, Beirut) lives and works between Beirut and Berlin. Said Baalbaki uses his paintings as an analytical tool to uncover layers of memory. Baalbaki placed his paintings against the threatening loss of identity, re-claiming his own personal history, to "demand a self-determined biography." This complex process of digging through the layers of memory is also reflected in the formal technique of the artist's work. Multiple layers of colors and motives, applied to the medium in an elaborate work process add to the act of seeing similar archaeological aspect as is manifested in the conceptual dimensions of the works. In 2005, he was awarded the Meisterschülerpreis des Präsidenten (President's Prize) from the UDK (Berlin University of Fine Arts). Since 1998, he has exhibited in Berlin, London, New York, Doha, Dubai, Paris, Brussels, and Beirut.
Said Baalbaki – Every Square Building is a Kaaba
Quarantined in Berlin; For Cities Under Quarantine – The Mailbox Project