Autumn
2020
Acrylic and chalk on paper
30 x 23 cm (closed); 137 x 23 cm (open); leporello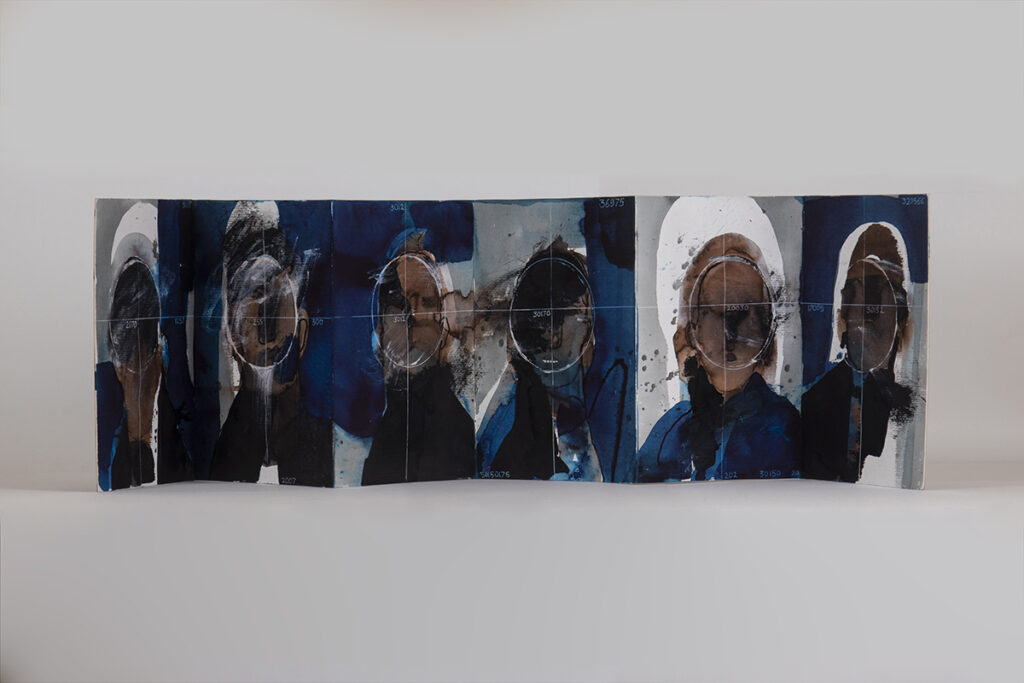 Artist's Statement
[Text transcribed and translated from an audio note]
This book is something of a counterargument to the Arab Spring. The region is going through four seasons of political, economic, and cultural metamorphosis. The "spring" was a political idea for the region, where whole regimes were questioned, challenged, and removed; chaos ensued. I, on the other hand, was inspired by the "fall." I looked at the pandemic as if it were a new season, the people falling ill a metaphor for the falling leaves. Falling leaves became intertwined with Covid, and the pandemic became in direct correlation with political ideologies that were being created in that new world.
Fall also became linked to how the disease propagated, how it took over the map. It was a culture of propagation that was aimed at stopping life, just like fall prepared for winter.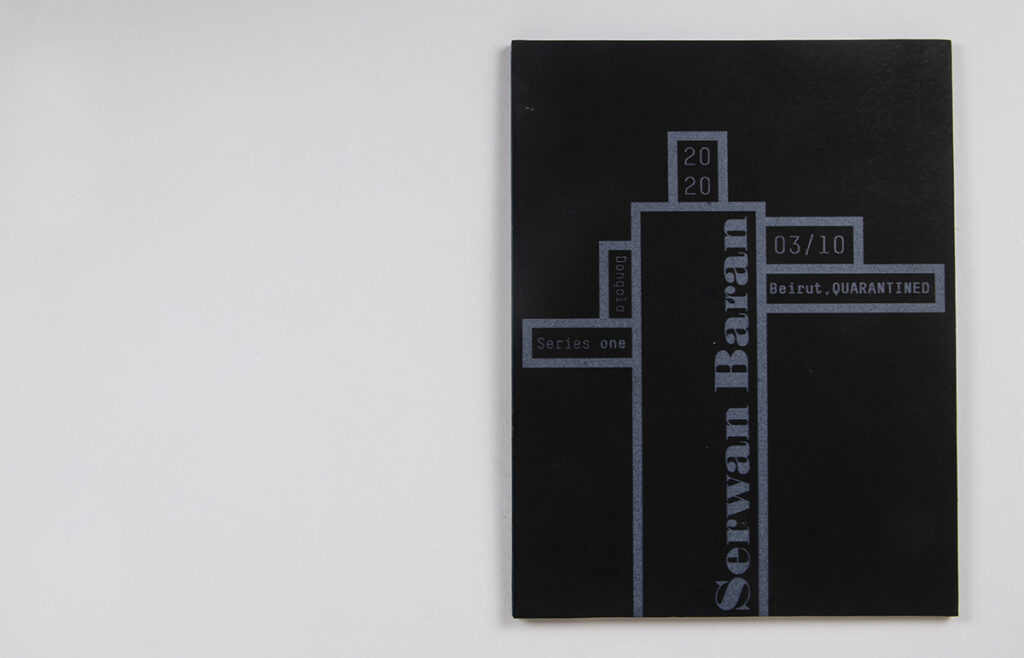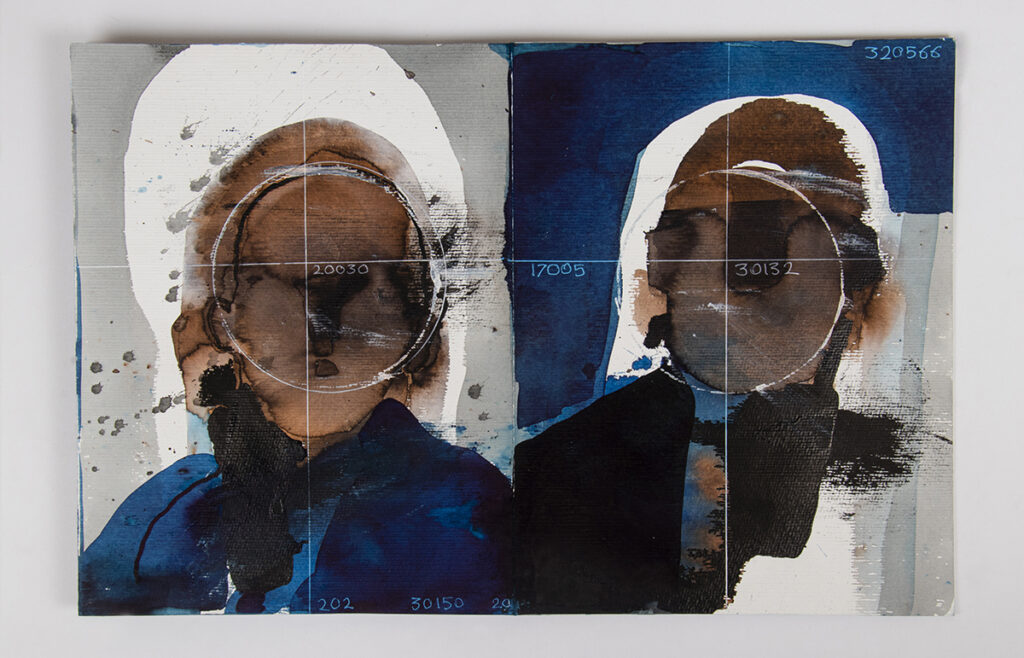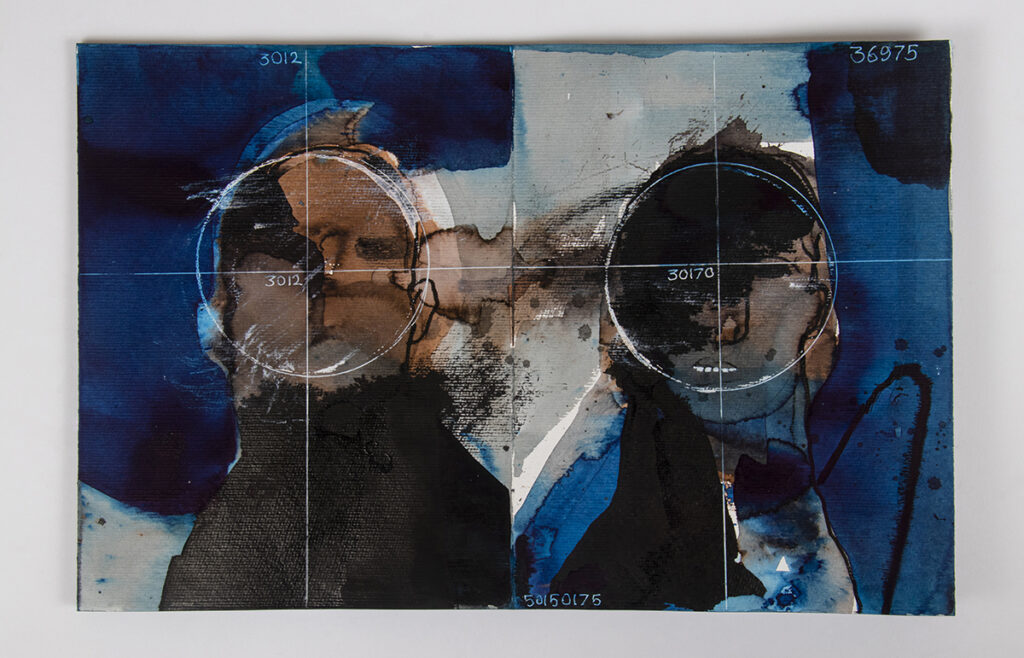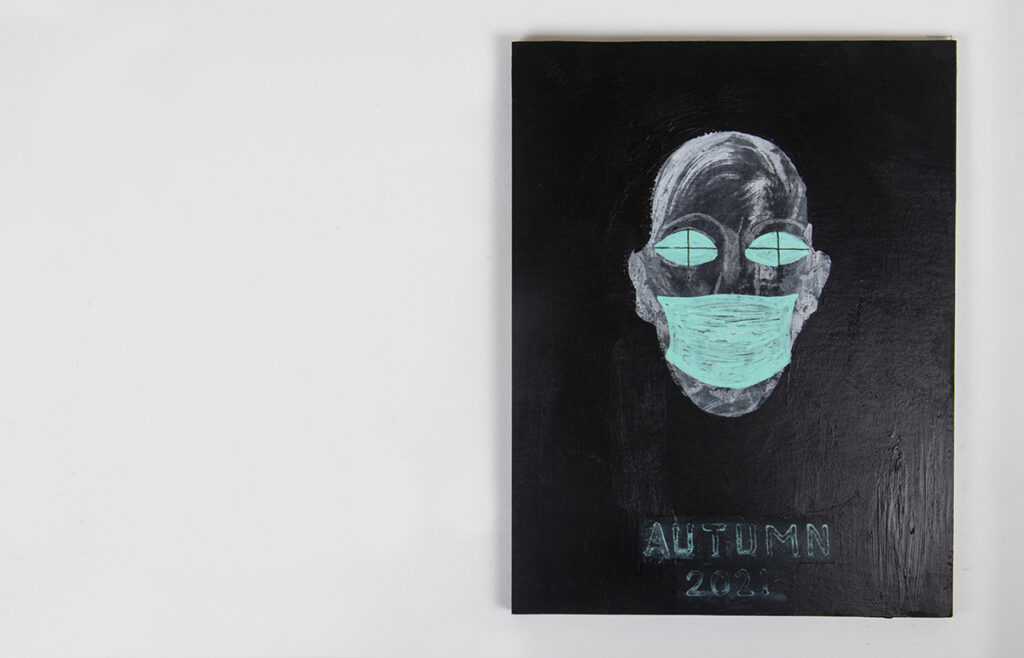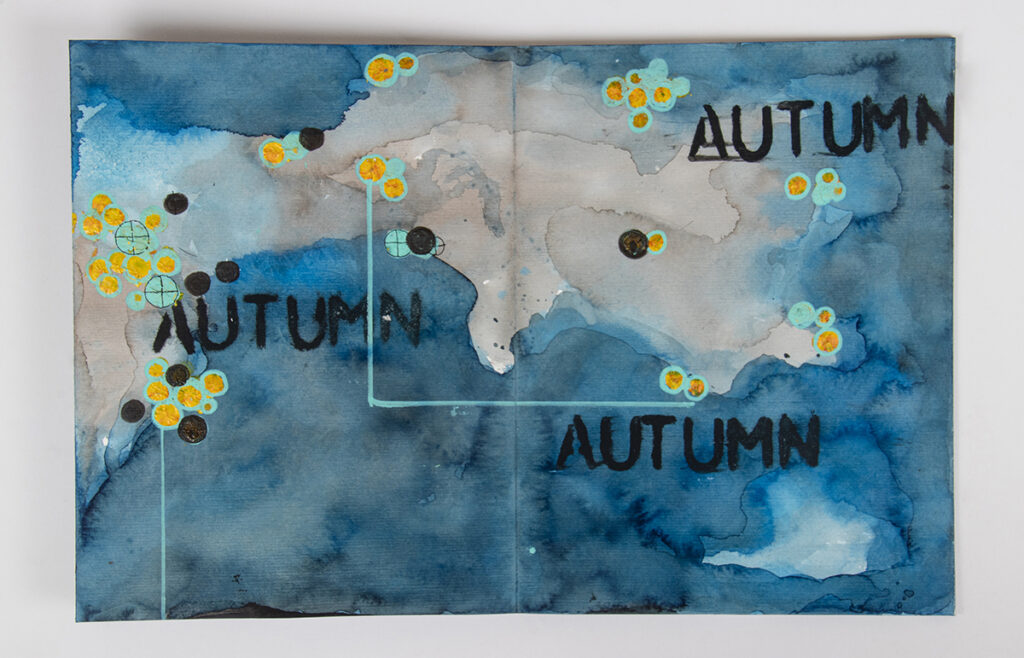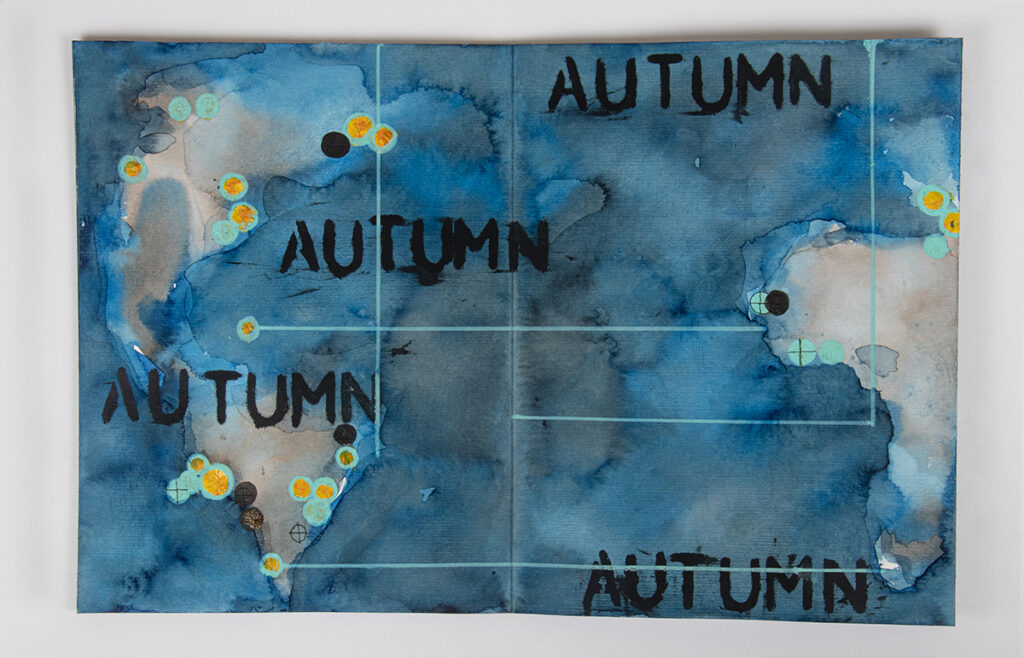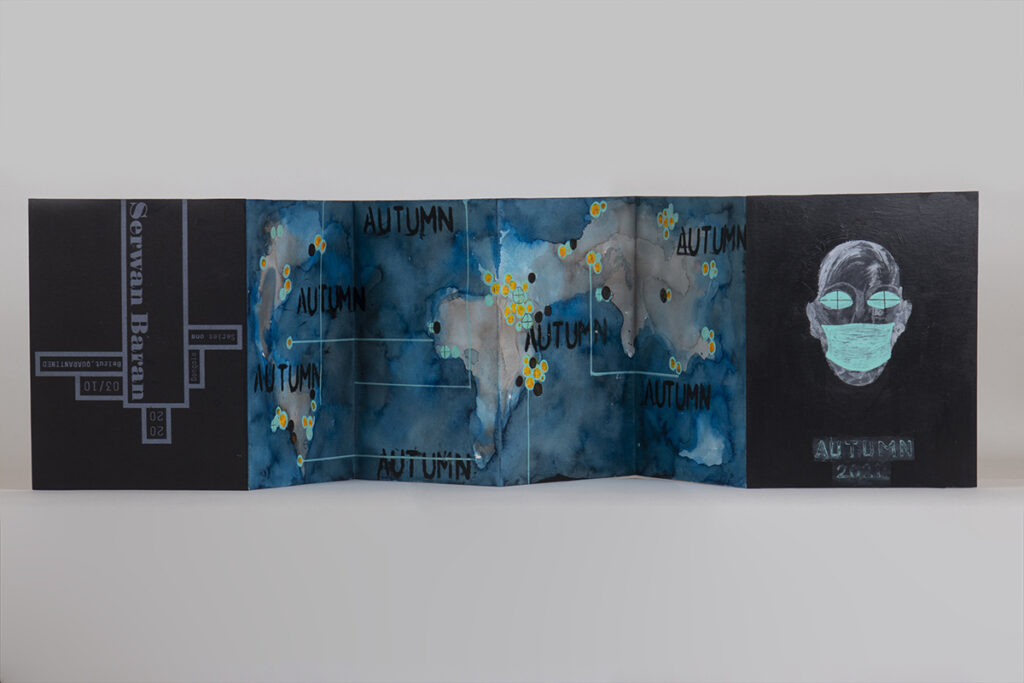 Biography
Serwan Baran (b. 1968, Baghdad) lives and works in Beirut. His paintings center on the turbulent history of his native Iraq. While studying fine art at the University of Babylon, Baran became fascinated by the ancient city's legendary ruins, mythology, and visual culture, which stood in stark contrast to modern day Iraq's political instability and decades of warfare. Baran, who served as a soldier for his country, often comments on his experiences in the military and Iraq's present day political conflicts in his work. He depicts harrowing scenes of fellow soldiers facing their final moments using a gestural, expressionistic style and an earthy color palette drawn from the landscape of his homeland. Baran has widely exhibited in the Middle East and North Africa, and in 2019 he was the first solo artist to represent Iraq at the Venice Biennale. He has had solo exhibitions at Nabad Art Gallery, Amman, Matisse Art Gallery, Marrakech, among other galleries in Amman, Damascus, Tokyo, and various Iraqi cities. He has participated in the Cairo Biennale in 1999, Al-Kharafi Biennial in Kuwait in 2011, and the fourth Marrakech Biennale in 2012. He has also participated in group exhibitions in Aleppo, Amman, Baghdad, and Doha.
Serwan Baran – Autumn
Quarantined in Beirut; For Cities Under Quarantine – The Mailbox project