The Confined Roll
2020–21
Mixed media on paper
30 x 23 cm; handstitched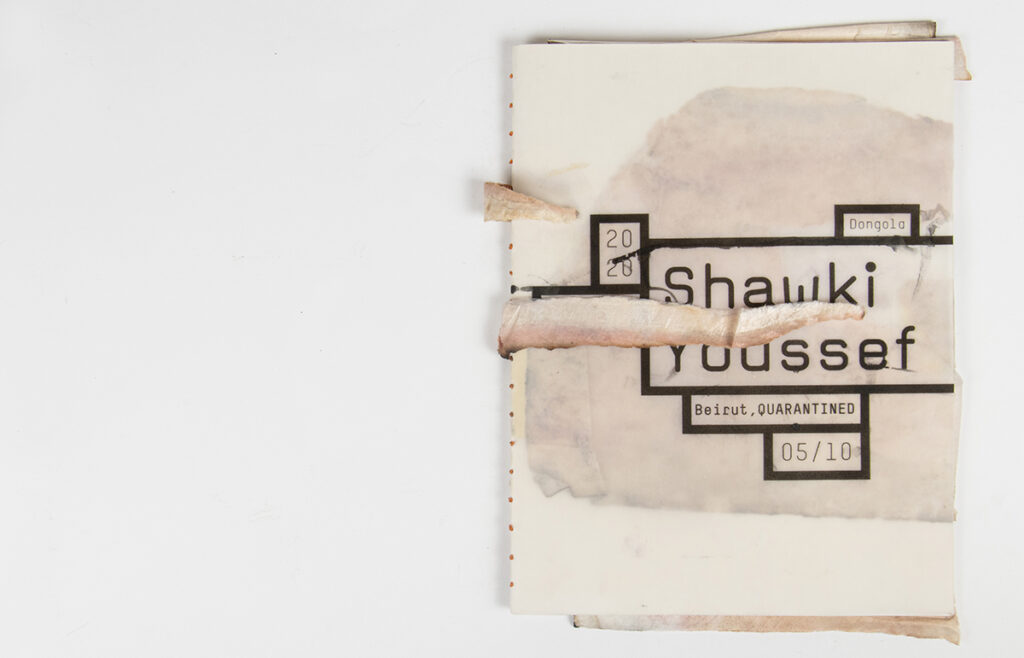 Artist's Statement
During the confinement I used to escape to nature to be with the elements.
One day, a weird object in a trash burn caught my attention: a cylindrical shape charred from top and bottom. I brought it to the studio where I performed an "autopsy" on it. The white sheet with which the cylinder was made was synthetic on one side and organic on the other side. Nature and fire left its imprint on the organic side and had created dots, colors, and spots that diminished inward. Inside the outside, outside the inside.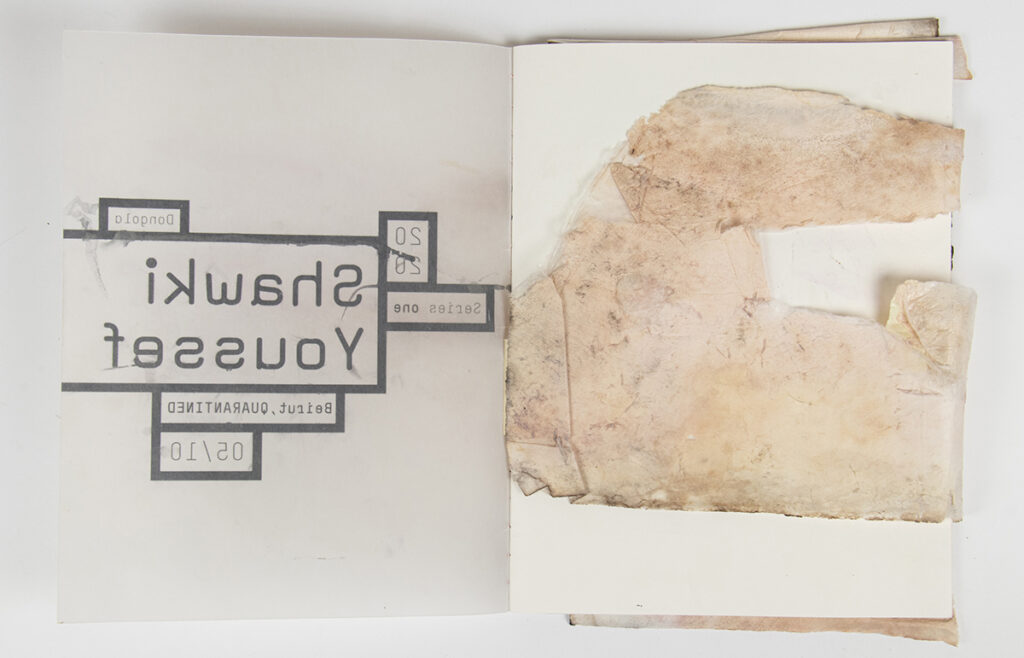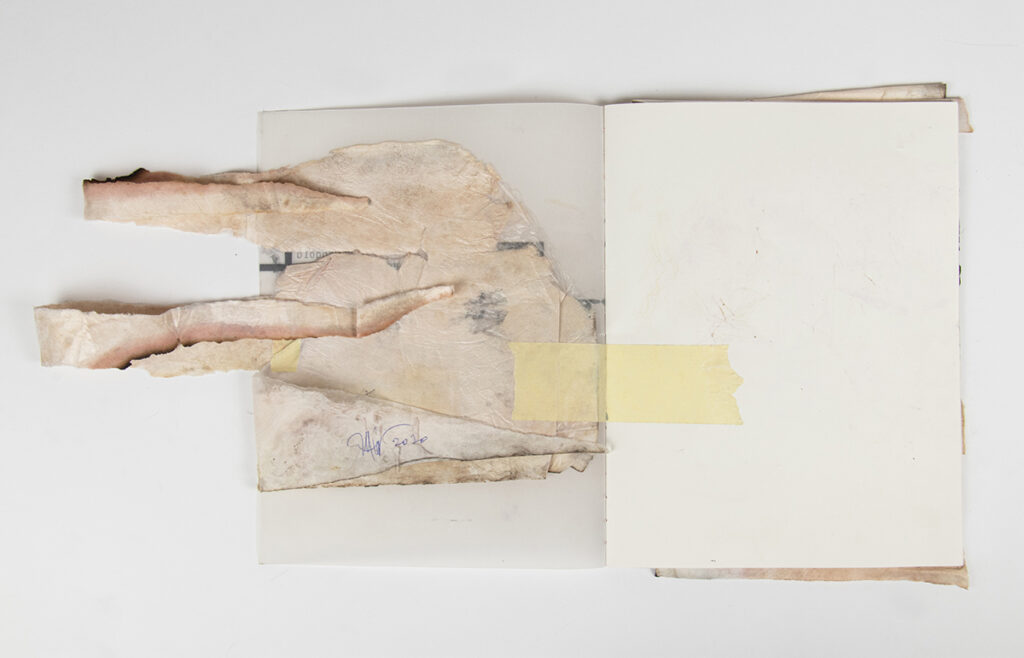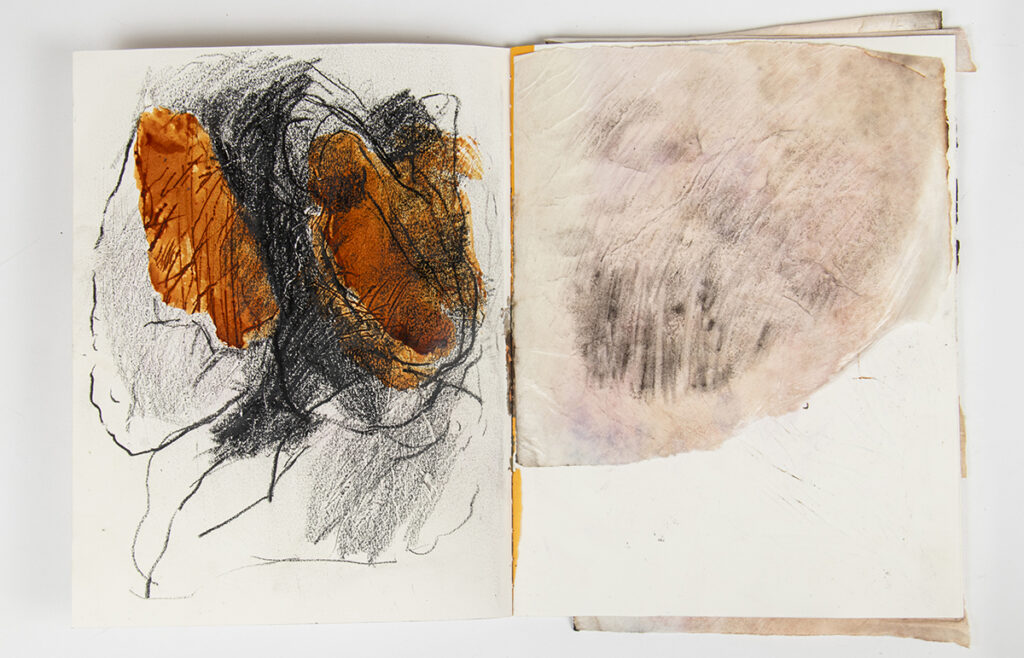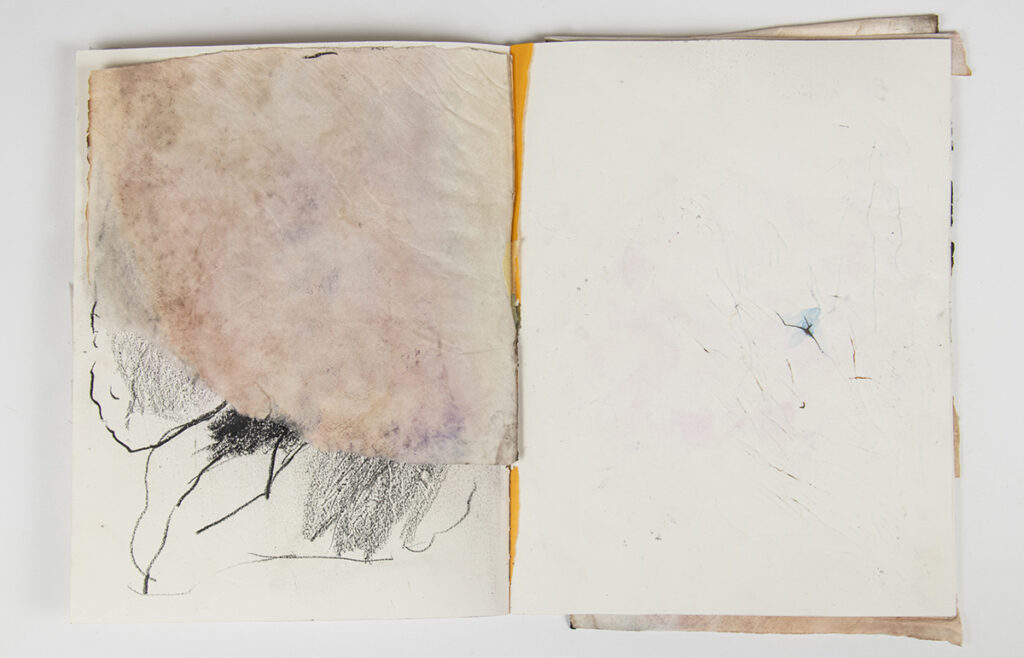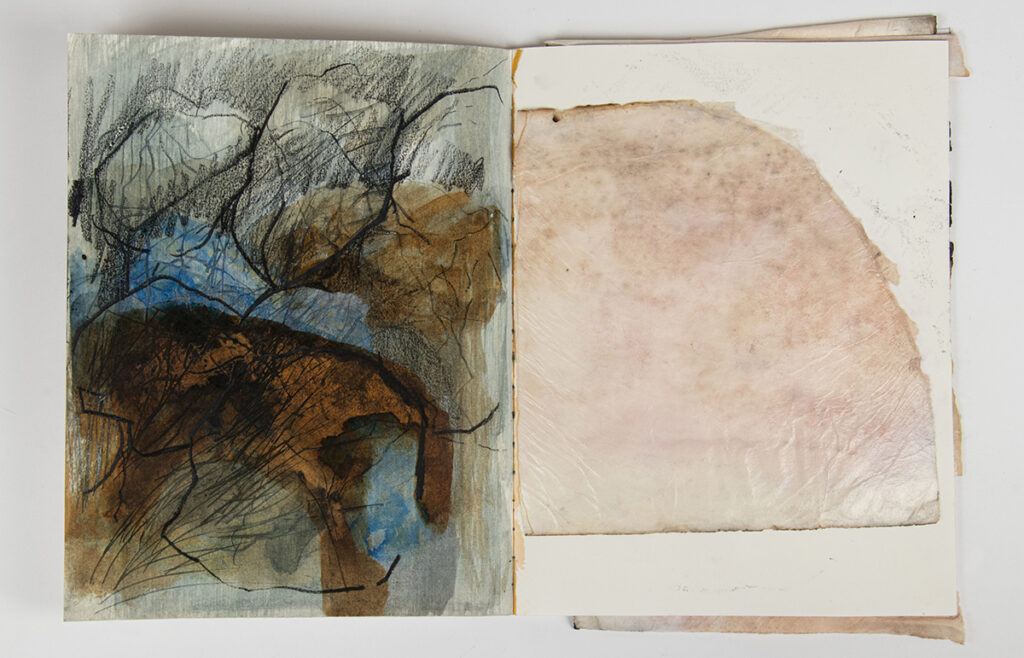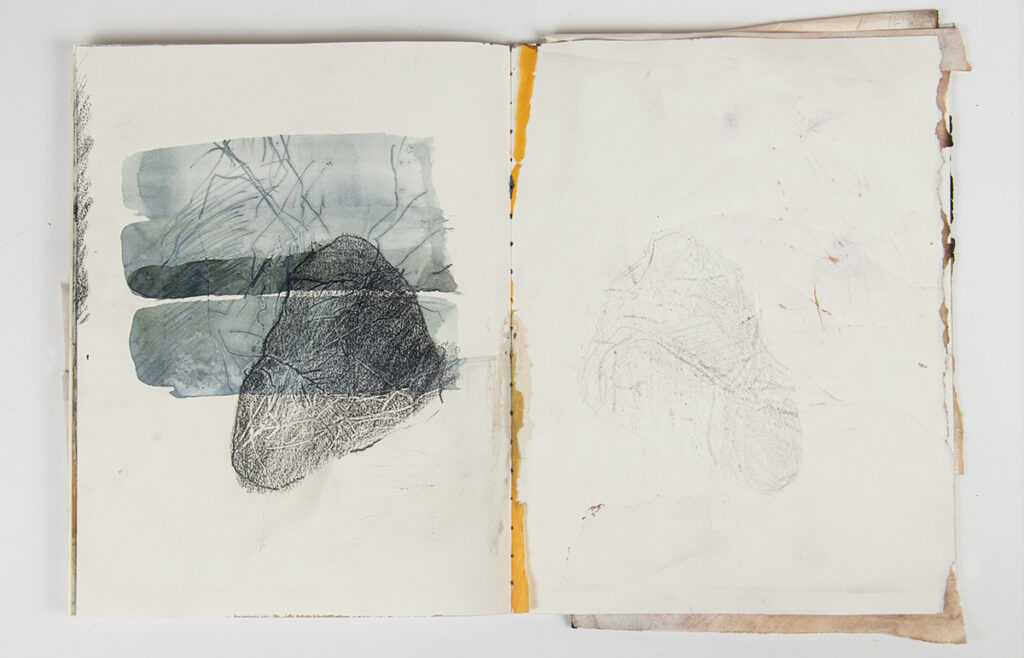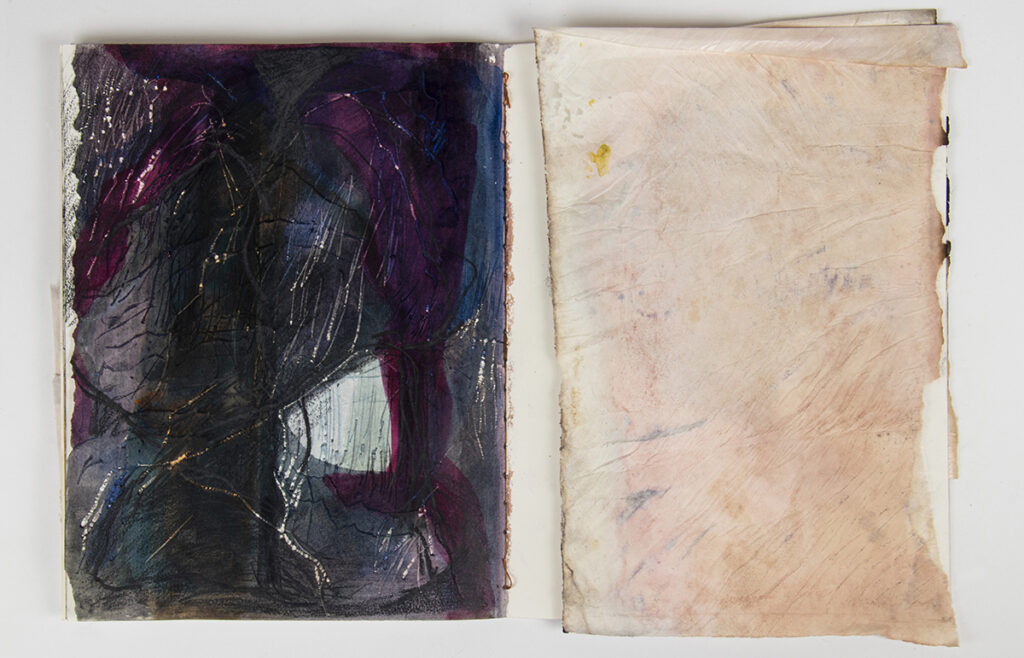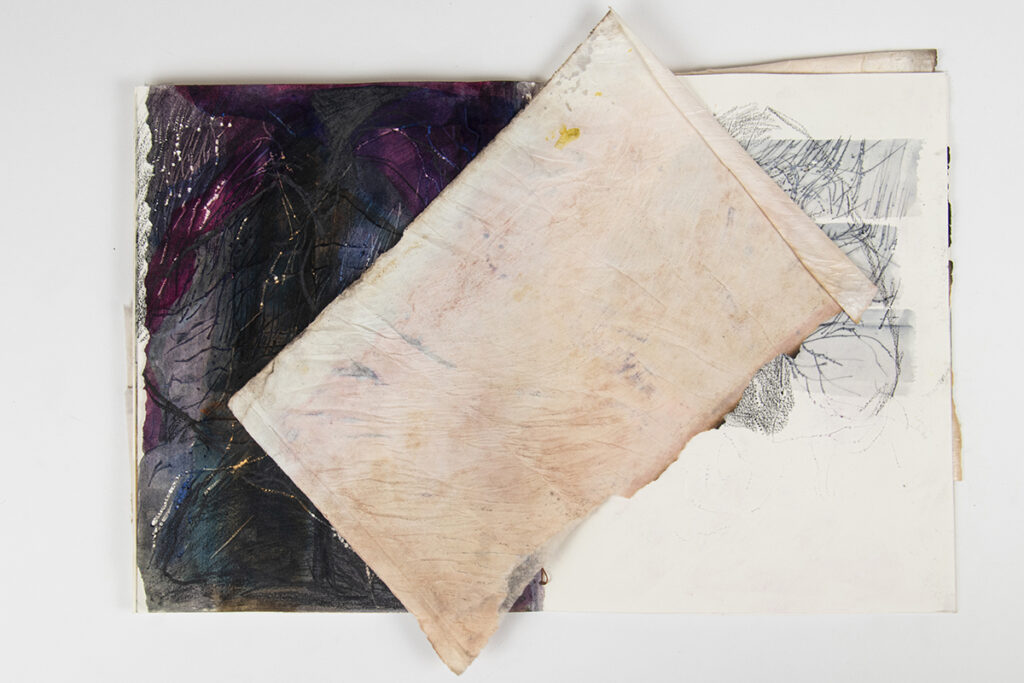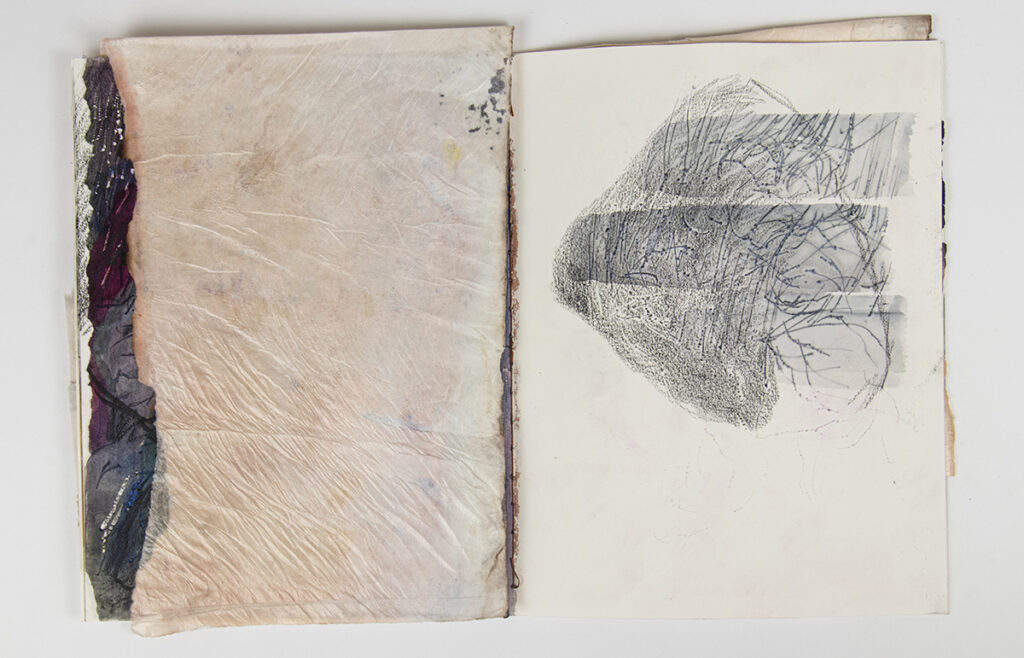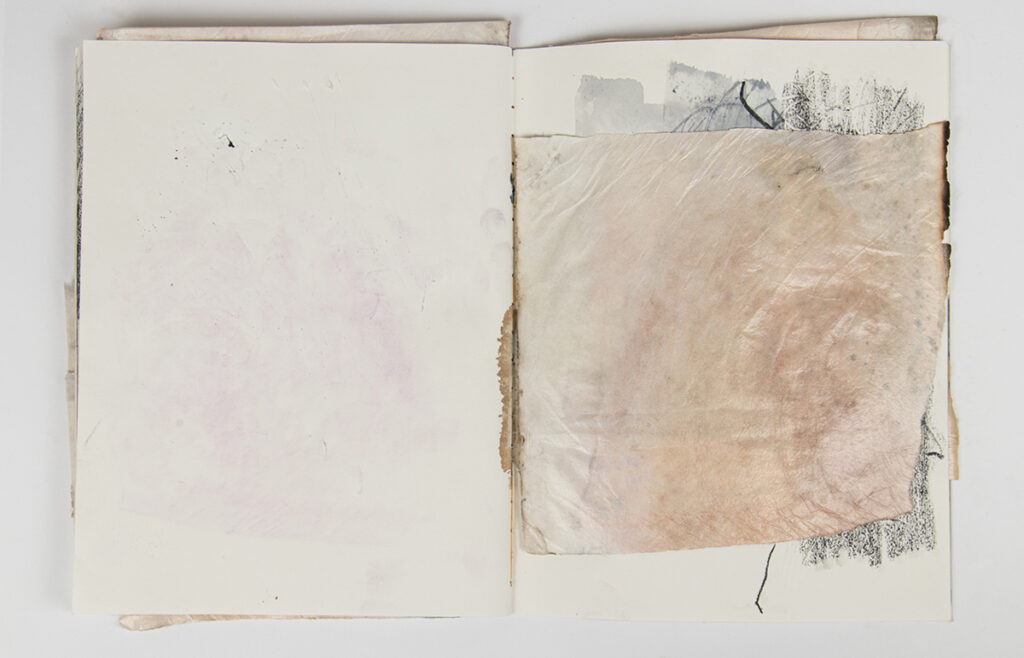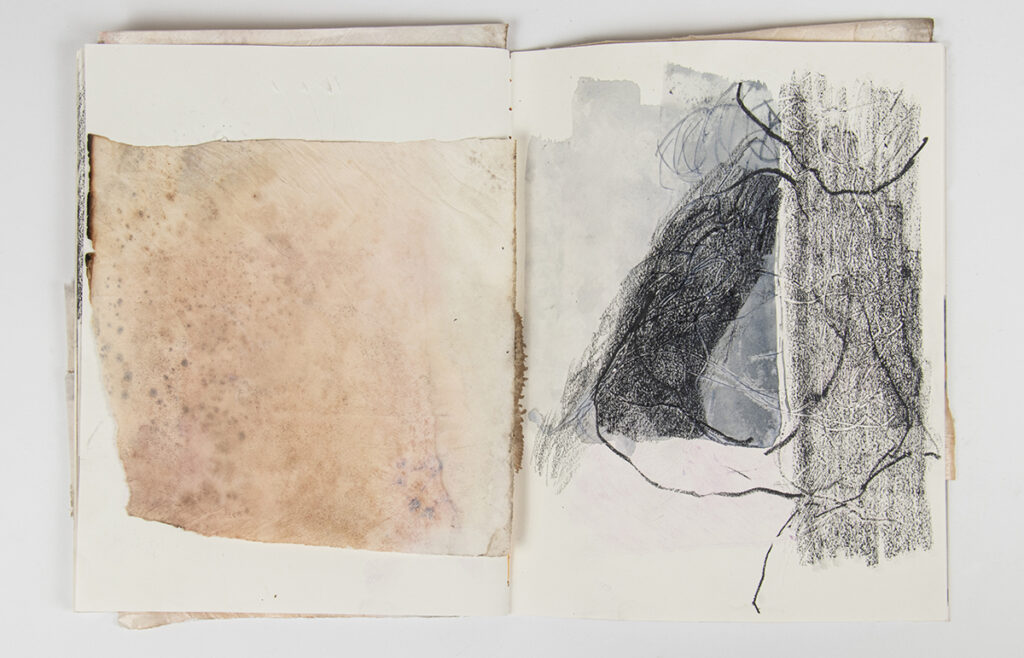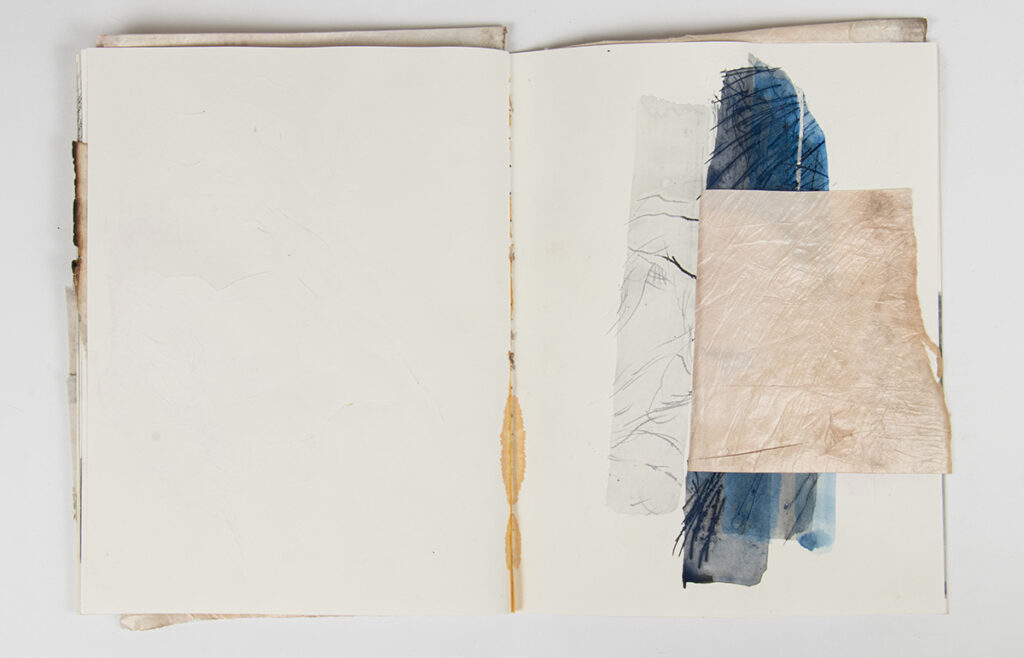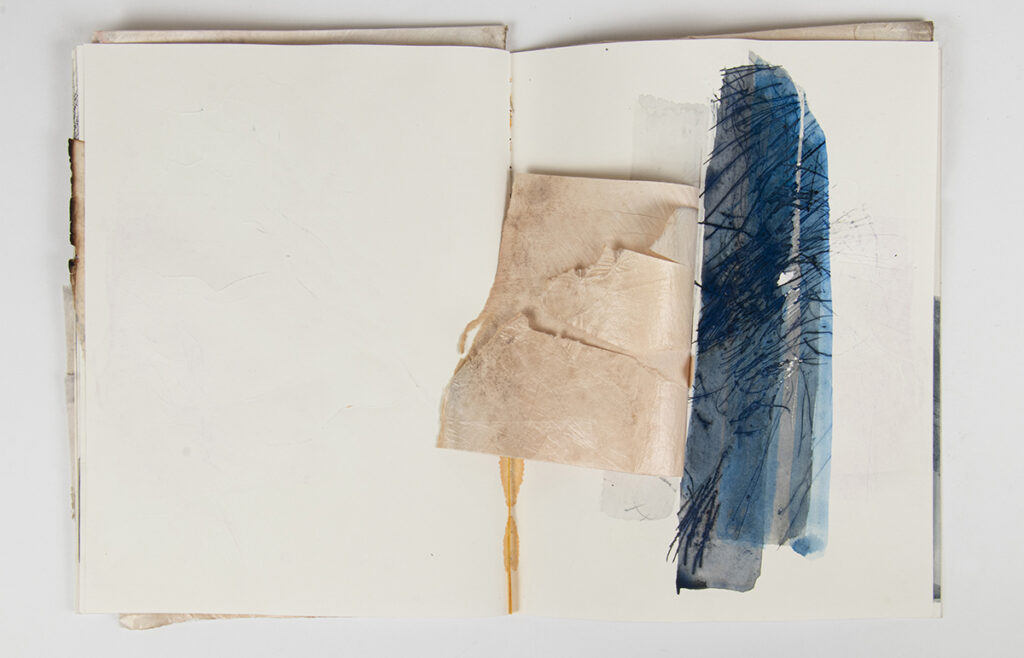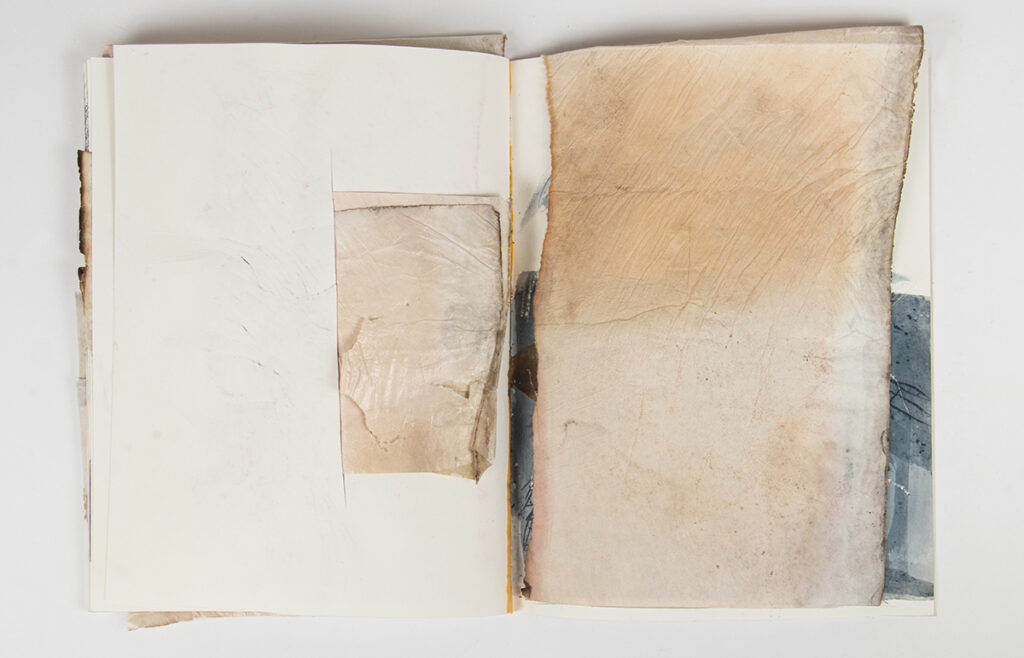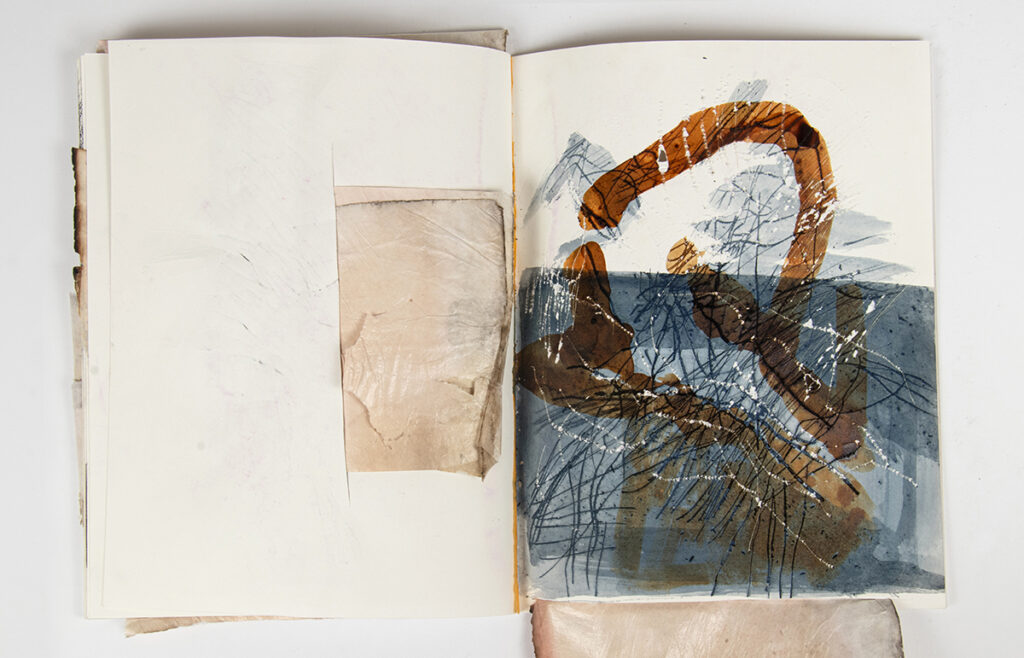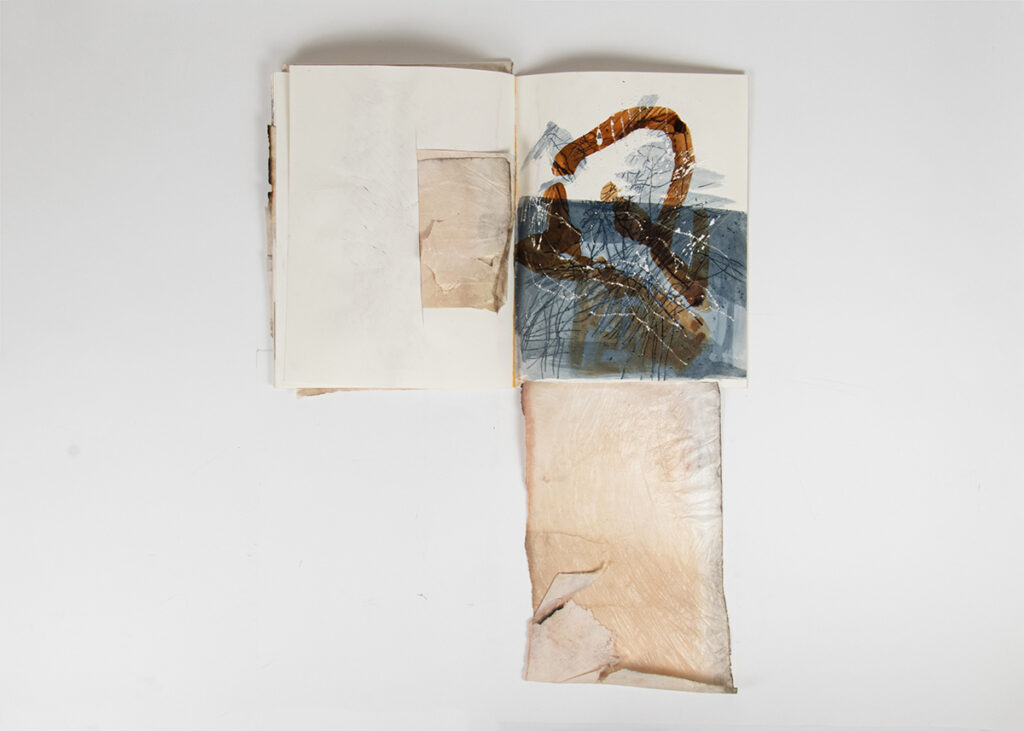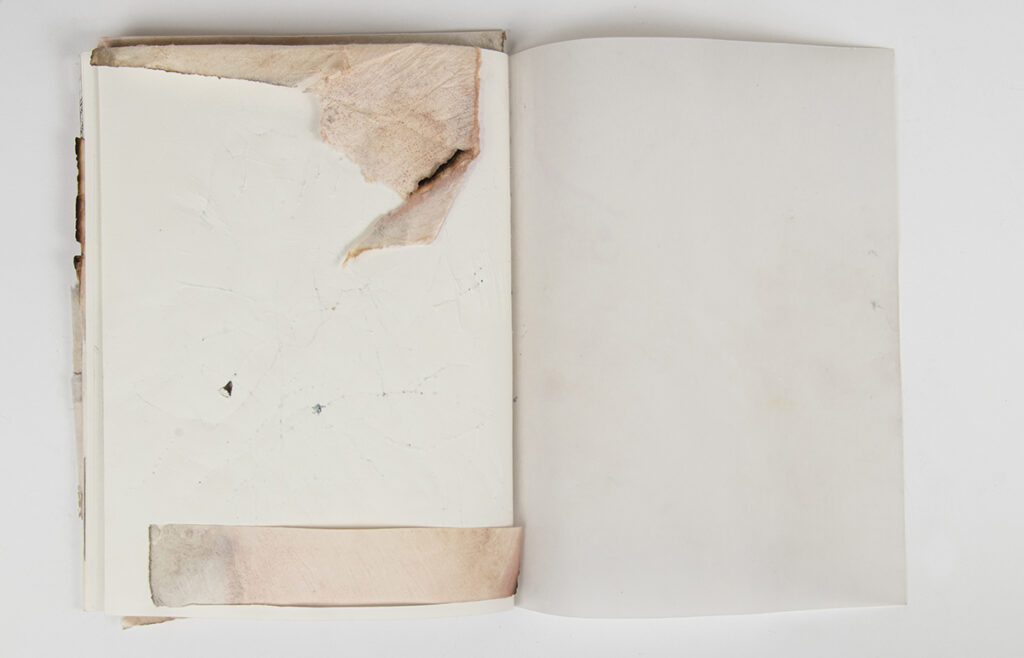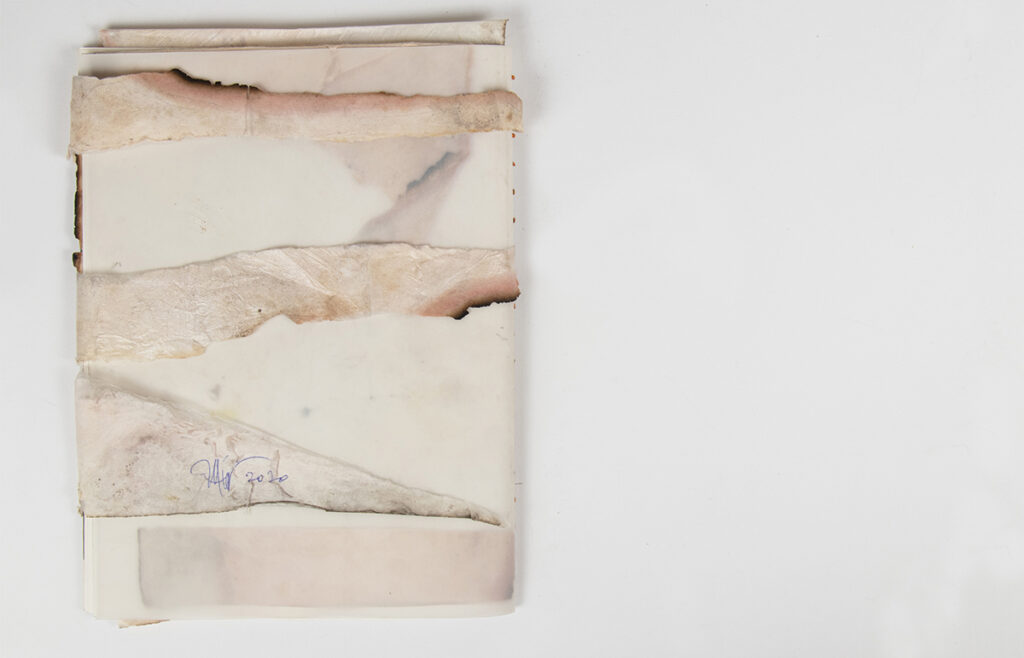 Biography
Shawki Youssef (b. 1973, Beirut) is a visual artist working/experimenting since the early nineties with different approaches and mediums that has ultimately led to a greater emphasis on painting. Attempting to create an uncensored stream from the unconscious to the canvas itself, Shawki Youssef tackles the physical performance of painting with an impulsiveness that is purposely never preconceived. He received his BFA from the Lebanese University of Beirut, before going on to complete his MSc at St. Joseph's University.
Shawki youssef – The Confined Roll
Quarantined in Beirut; For Cities Under Quarantine – The Mailbox project